Viral Gists
Osun Police Detain Cow Meant for 'Cult Day' Celebration (What Do You Think Guys !)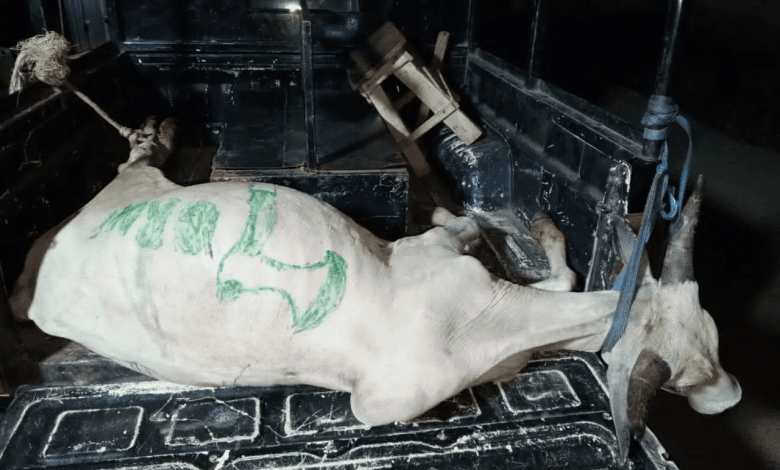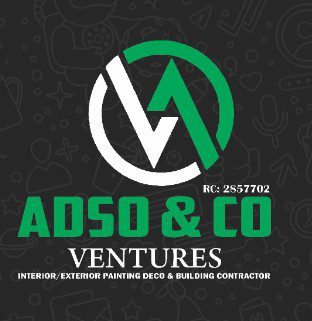 The anti-cultism unit of the Osun State Police Command apprehended a cow believed to be intended for the Cultists Day celebration in Osogbo on July 7th. Local residents in the Egbatedo area of Osogbo alerted the police when they noticed cult members gathering from various parts of the state for their annual celebration on Friday.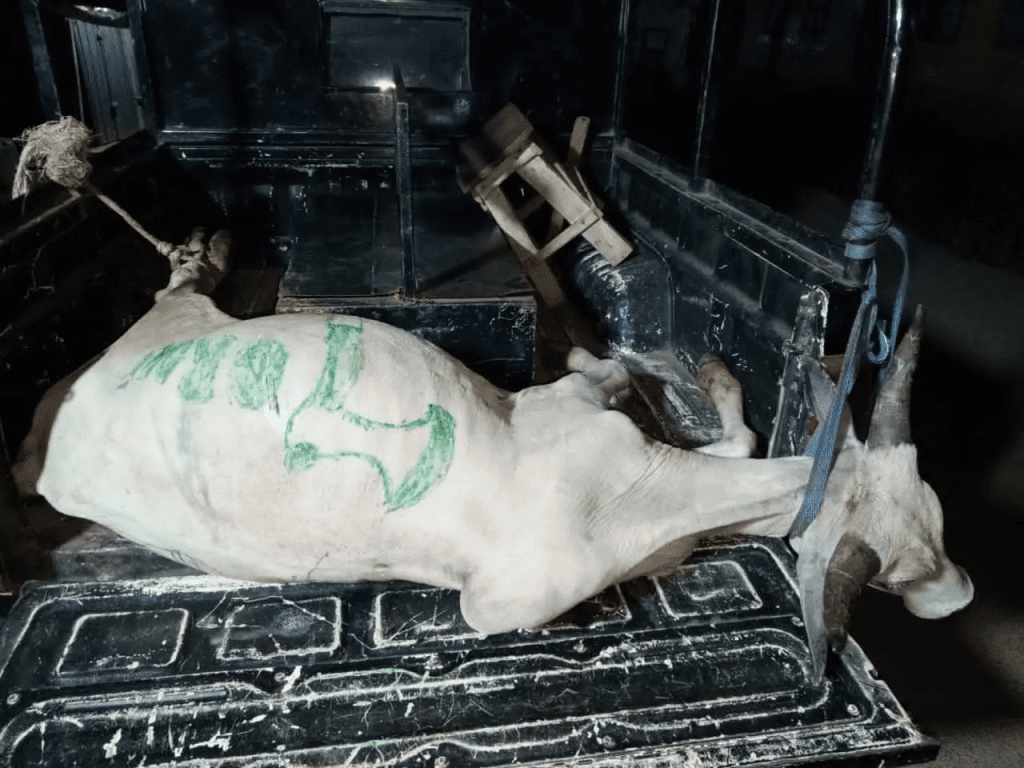 Upon spotting the police, the suspects fled the scene, leaving behind the cow. The cow, which bore the inscription "Oroki" and was marked with an axe symbol, was subsequently confiscated by the police team.
READ ALSO- Gunmen K!lled RCCG Pastor, Seven other Worshippers Abducted In Ogun (PHOTO)
SP Yemisi Opalola, the spokesperson for the police command, confirmed the incident on Saturday. She stated that based on intelligence received regarding plans for the 7/7 festival celebration by a specific cult group, the Commissioner of Police ordered the operatives to thwart their plans.
In accordance with this directive, the operatives extensively searched every corner of the state, leading them to Egbatedo, a suburb of Osogbo. Upon encountering the suspects, they fled; however, the cow intended for the celebration was seized. The command reassures the people of Osun State that they will continue to exert considerable efforts to ensure the safety and security of the state.