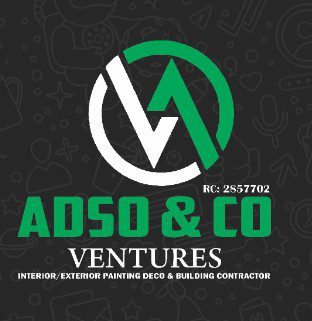 Introduction:
Are you passionate about sharing your knowledge, experiences, and insights with a global audience? Do you have a flair for writing and want to be part of a vibrant online community? Look no further! We are excited to invite talented writers like you to contribute to our blog pages.
About Us:
FMT BLOG is a dynamic platform that covers a wide range of topics, including technology, lifestyle, travel, health and wellness, Viral Gists, and much more. We aim to provide informative, engaging, and thought-provoking content that resonates with our diverse readership.
Why Write for Us?
Exposure and Reach: By writing for our blog, you have the opportunity to showcase your expertise to a large and growing audience. Connect with readers from different backgrounds, cultures, and interests, making a real impact with your words.
Establish Your Authority: Sharing your knowledge and experiences through our platform can help you establish yourself as an authority in your field. Build your brand and gain recognition for your expertise among industry professionals and enthusiasts alike.
Collaboration and Networking: Writing for us means becoming part of a supportive community of fellow writers and contributors. Collaborate, exchange ideas, and expand your network with like-minded individuals who are passionate about creating valuable content.
Personal Growth and Development: Sharpen your writing skills, explore new topics, and broaden your horizons as you research and craft engaging articles. Writing for our blog pages offers an opportunity for personal growth and continuous learning.
Contribution to the Community: By sharing your unique perspectives and insights, you contribute to the collective knowledge of our readership. Inspire, inform, and empower individuals across the globe through your words.
What We're Looking For:
We welcome original, well-researched, and compelling articles that align with our blog's content categories. Whether you have a fascinating story to tell, expert advice to share, or an in-depth analysis of a trending topic, we want to hear from you!
Submission Guidelines:
Article Length: Aim for a word count of 800 to 1500 words, depending on the topic and content type.
Original Content: All submissions must be original and not published elsewhere.
Formatting: Use subheadings, bullet points, and short paragraphs to enhance readability.
Language and Tone: Write in a clear, concise, and engaging style. Avoid jargon and use language that appeals to a broad audience.
Visuals: Feel free to include relevant images or multimedia content to enhance the article. Ensure they are copyright-free or provide proper attribution.
How to Submit:
To submit your article for consideration, please email it as an attachment in a compatible format (e.g., Word document, Google Doc) to [fmtblog4u@gmail.com] Include a brief author bio (50-100 words) introducing yourself, along with any relevant social media handles or website links you would like to include.
Editorial Process:
Our editorial team will review your submission to ensure it meets our quality standards, aligns with our content strategy, and adheres to our guidelines. We may provide feedback or request revisions if necessary. Once approved, your article will be scheduled for publication, and you will be notified accordingly.
Join Us Today!
Don't miss this fantastic opportunity to contribute to our blog pages and make a difference through your writing. Join our community of passionate writers, share your voice, and inspire readers worldwide. We look forward to receiving your submissions and embarking on this exciting journey together!
Note: By submitting your article, you agree that, if published, it becomes the property of our blog.