Viral Gists
Youths K!lled Monster 'Hippopotamus Terrorising Benue Waterways (Video)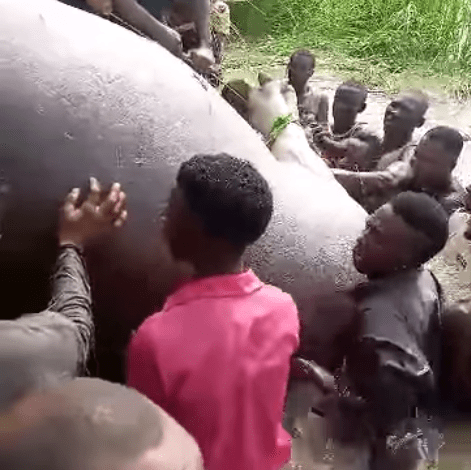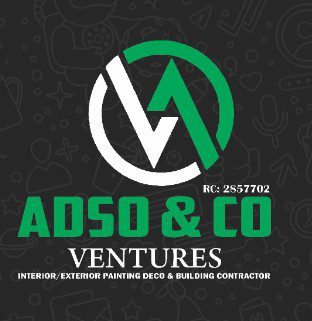 In a trending video, the youths killed a monster 'Hippopotamus' that has been terrorising the waterways and the community in Agatu Local Government of Benue State.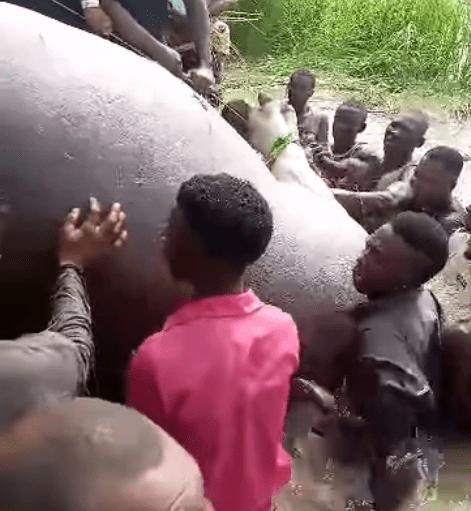 FMT BLOG gathered that the incident happened on Thursday, July 6, 2023, near Ebete, a hamlet on the border between Benue and Nasarawa States.
The video of how the youths killed the Hippopotamus was shared by the former media aide, Olikita Ekani to the immediate past governor of Benue State, Samuel Ortom.
READ ALSO- "I Didn't Collect Much, I Regret Supporting APC- Ronke Oshodi Oke" (video)
"Agatu youths killed a monster that was terrorising their waterways between Adeke and Ebete," he captioned the video.
"According to one of the eyewitnesses, the animal had stopped most of the fishermen from freely carrying out their legitimate occupation freely as they have kept them indoors, destroyed their canoes and wounded some fishermen."
"He also added that the same animal was involved in eating up farm produce and destroying farm lands in the riverine villages in Agatu.
"It was alleged that the same animal also killed someone in Makurdi near the old bridge before escaping to Agatu through River Benue."