Android Users To Face Google Chrome Browser Block – Check Your Smartphone Eligibility Now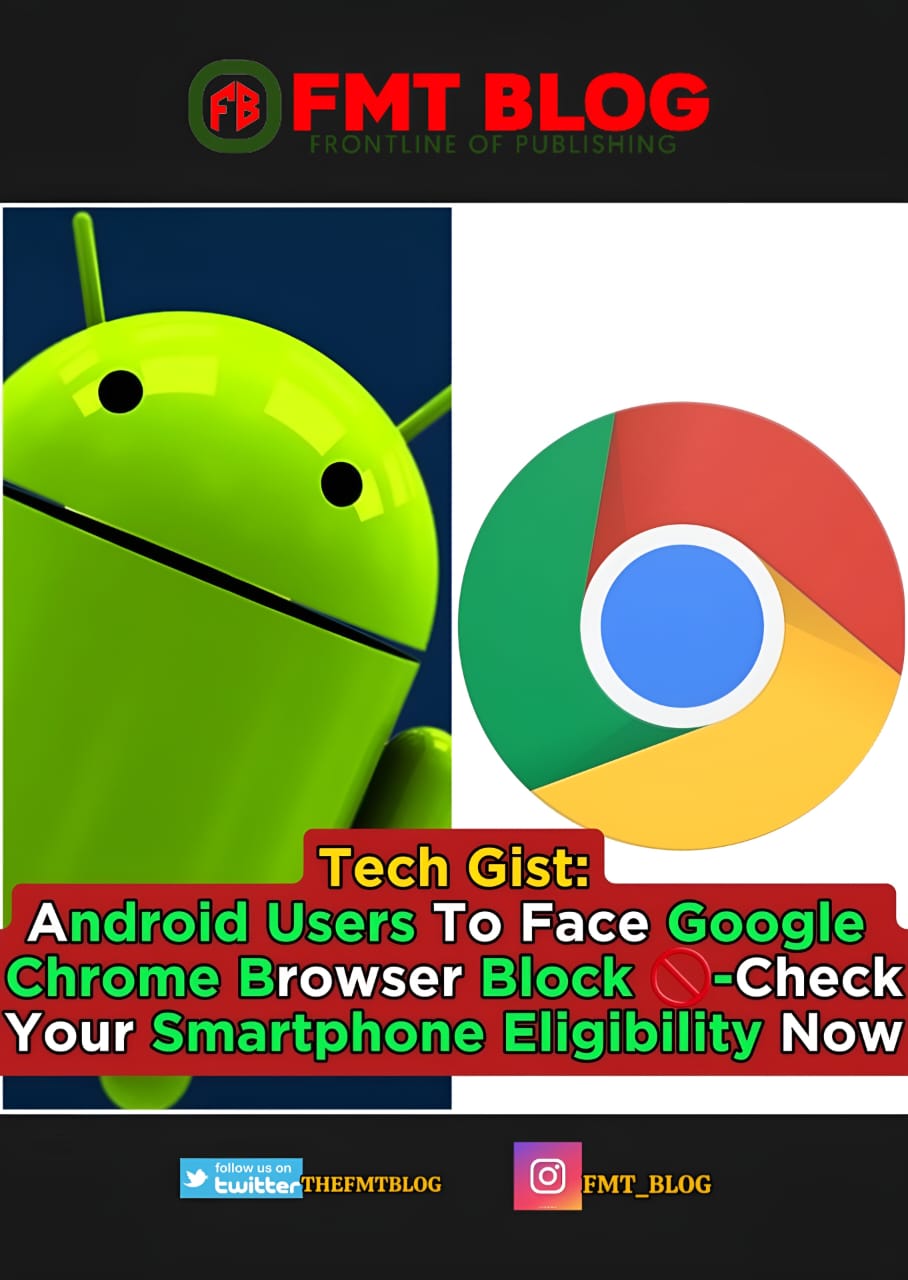 Android Users To Face Google Chrome Browser Block
Attention Android users! It's time to check your Google Chrome settings, as millions of users face a potential block. Google has recently confirmed that it will no longer support Chrome on older devices.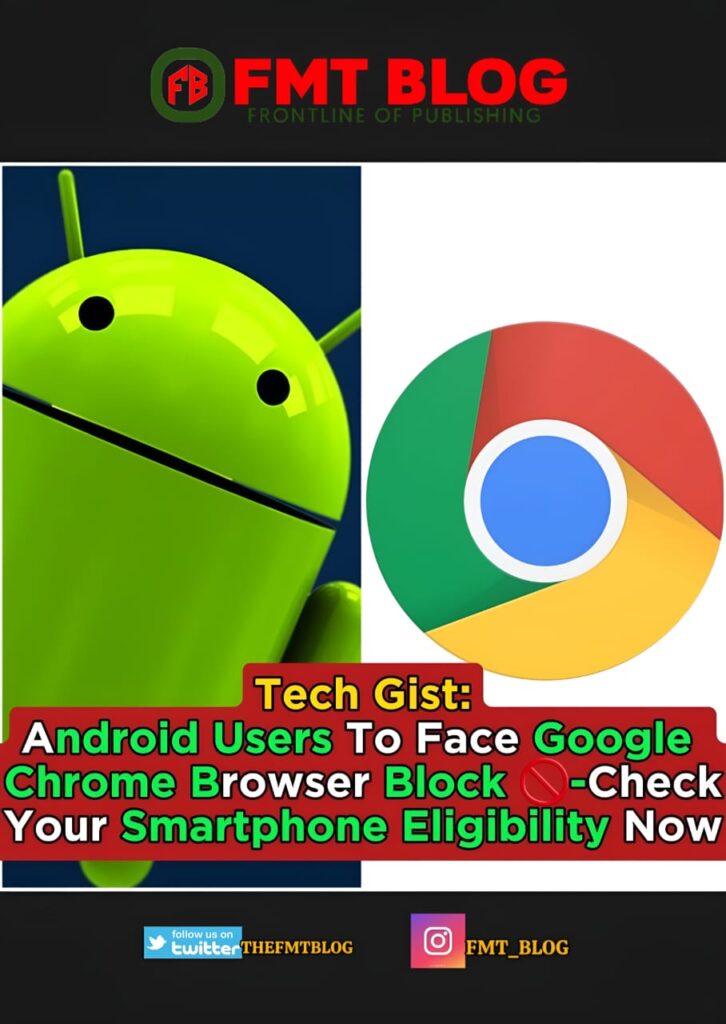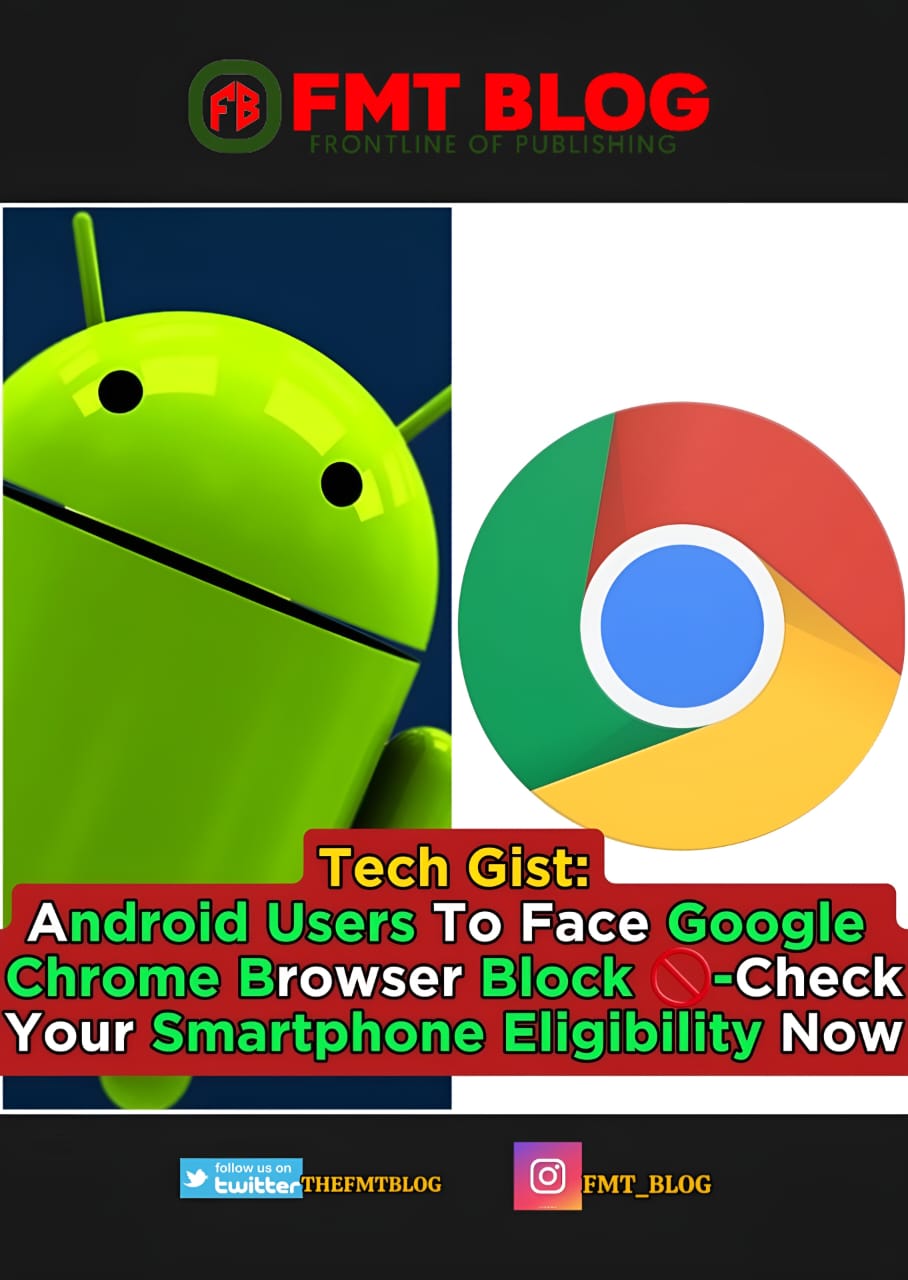 If your smartphone is running an outdated version of Android, you will need to upgrade. As a sequel to the social media platform WhatsApp ending support for devices unable to upgrade to Android version 5, Google is now blocking certain apps, like Google Chrome browser.
The tech giant company has announced that it will soon end support for Chrome on aging Android phones.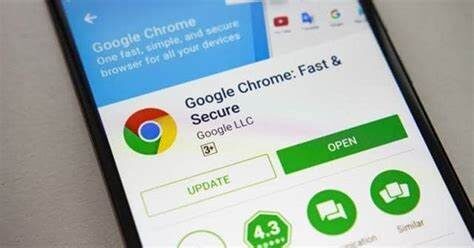 While the software won't stop working, it will no longer receive new features or security updates.
This lack of updates could put users at risk of cybercrime. Although the exact date for these changes to take effect is still unknown, some speculate it could happen as early as next month, around the anticipated launch of Chrome version 120.
New Features in Chrome 120 Default Search Engine Selection On Android:
Users will have the option to choose their default search engine within Chrome, starting with Chrome 120.
Safety Check Revamp: Google is introducing a proactive Safety Check feature that regularly scans the browser for safety-related issues and alerts users to any problems.
Responsive Toolbar: Chrome Desktop users will experience a responsive toolbar that adapts to changing window sizes, improving user experience.
Third-Party Cookie Testing: Chrome plans to turn off third-party cookies for 1% of traffic in January 2024 for testing. Most enterprise users are excluded, and administrators can control this feature.
Network Service Sandbox: The network service on Windows will be sandboxed for enhanced security and reliability, potentially affecting software that interacts with it.
Chrome Profile Separation: New policies will be available for enterprises to configure enterprise profiles.
New Features in Chrome 120 on iOS
Package Tracking: iOS users can enable a package tracking feature that displays delivery dates and package status on the New tab page.
Resume Tabs from Other Devices: Chrome will offer the option to continue tabs used on a previous device.
Quick Tab Resume: Users will have a shortcut to resume the last opened tab on any device with the same signed-in user profile within 24 hours.
User Policies for iOS: Admins can apply policies and preferences across a user's devices when they sign in to Chrome with their managed account.
Password Manager Sharing: Password Manager allows users to share their passwords within their Google Family Group. This feature is expanding to various platforms.
Fortunately, Google is only ending support for devices that cannot be upgraded beyond Android Nougat, an operating system released in 2016.
However, despite being quite old, Android Nougat is still installed on around 2% of all Android phones. This means that millions of users could lose access to Chrome updates soon.
Google has confirmed in its release notes that Chrome on Android will no longer support Android Nougat. The last version compatible with this operating system is Chrome 119.
Users who are affected by this change will receive a message urging them to upgrade their operating system. Chrome 120 will not be supported on Android Nougat.
To know the version of Android your phone is running, go to Settings, scroll to the bottom, tap on "About phone," and find the "Android version," "Android security update," and "Build number" sections.
To check if you can upgrade, go back to Settings, tap on "System," and then select "System update." Here, you'll find information about your update status and can follow the on-screen steps to proceed. Stay updated and enjoy a seamless browsing experience on your Android device!
What do you think guys !!!! as Android Users To Face Google Chrome Browser Block
Drop comment below 👇
READ ALSO 👇