Drug Cartel Baron Laid To Rest With Lots of Machine Guns As A 'Protection' In The Afterlife' (Video)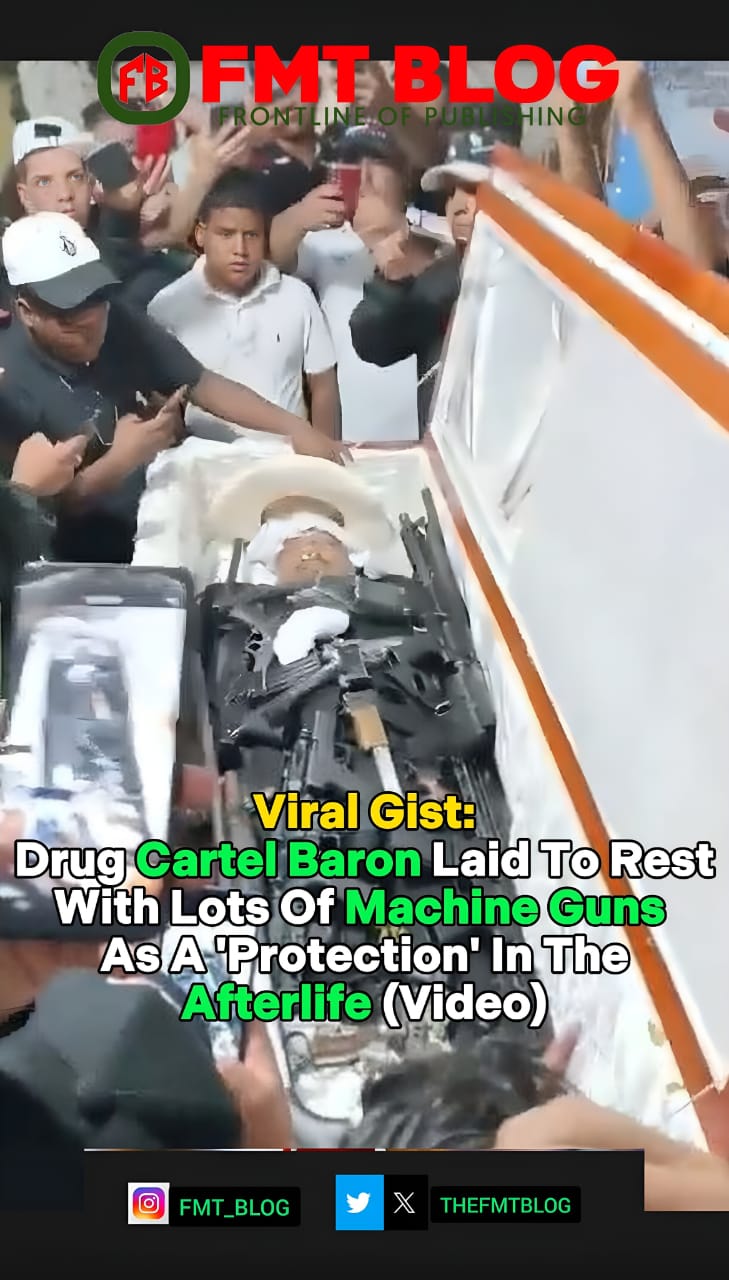 Drug Cartel Baron Laid to Rest With Lots of Machine Guns, As A 'Protection' In The Afterlife' (Video)"
A weird video has emerged of a drug cartel boss being readied for burial beside his many guns to "protect himself in the afterlife" after being shot dead alongside his daughter.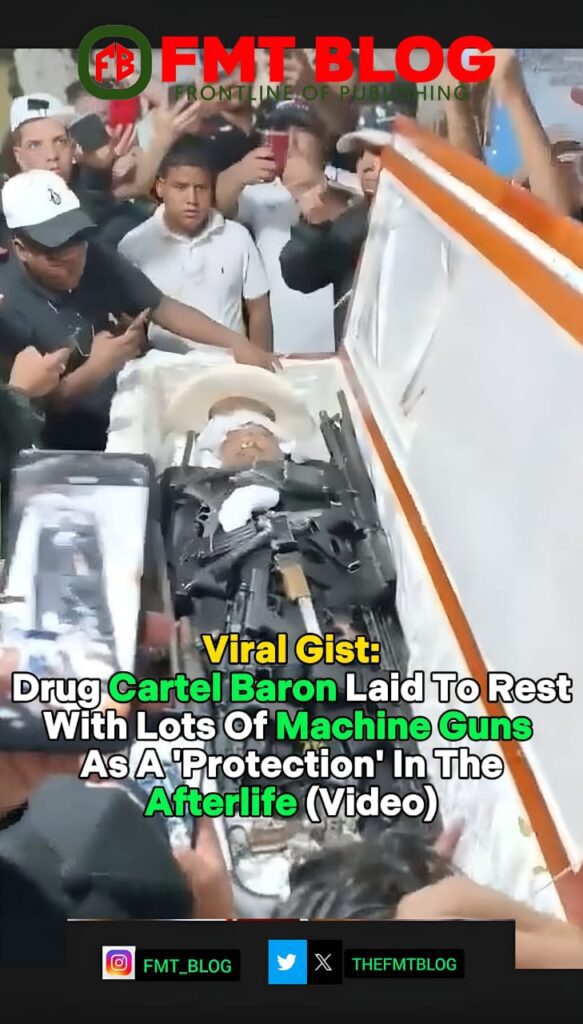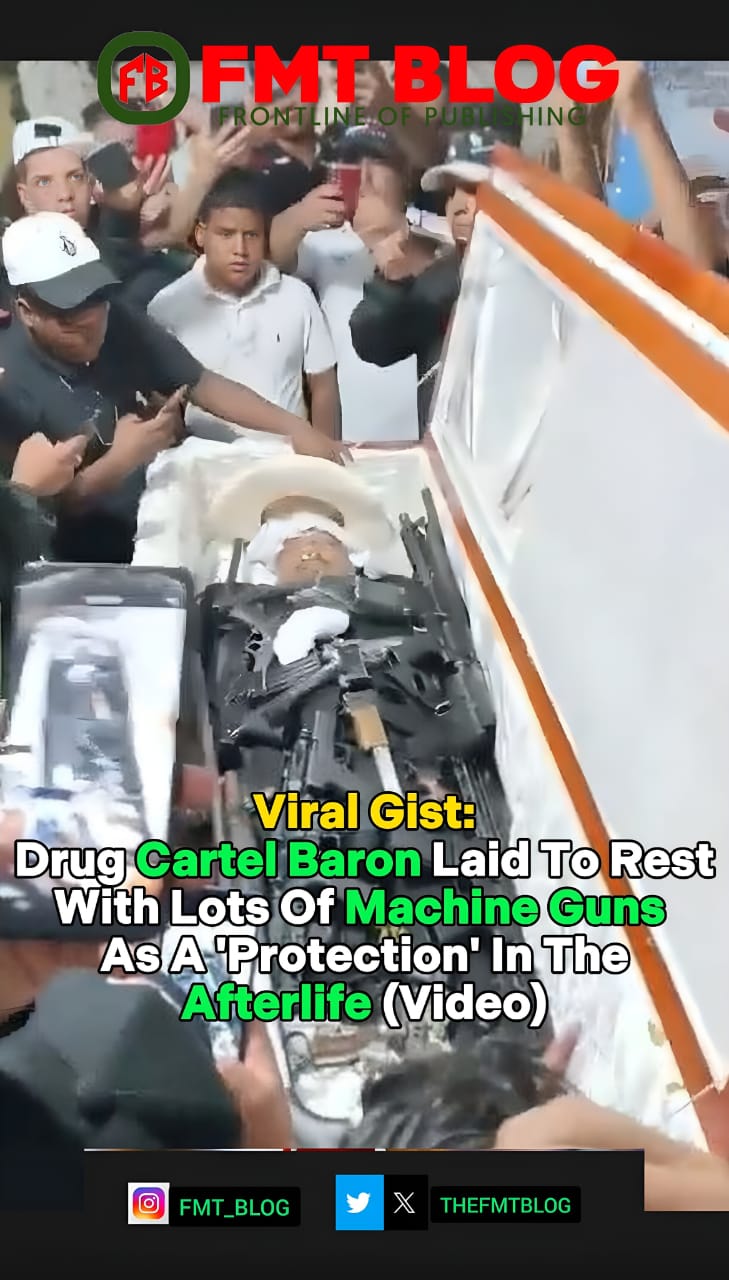 The dead, identified as Manuel Julian Sevillano Bustamante, 39, was said to be the commander of 'Los Fatales,' a criminal gang that operates in Ecuador's Los Rios region and has links to other drug cartels in South America.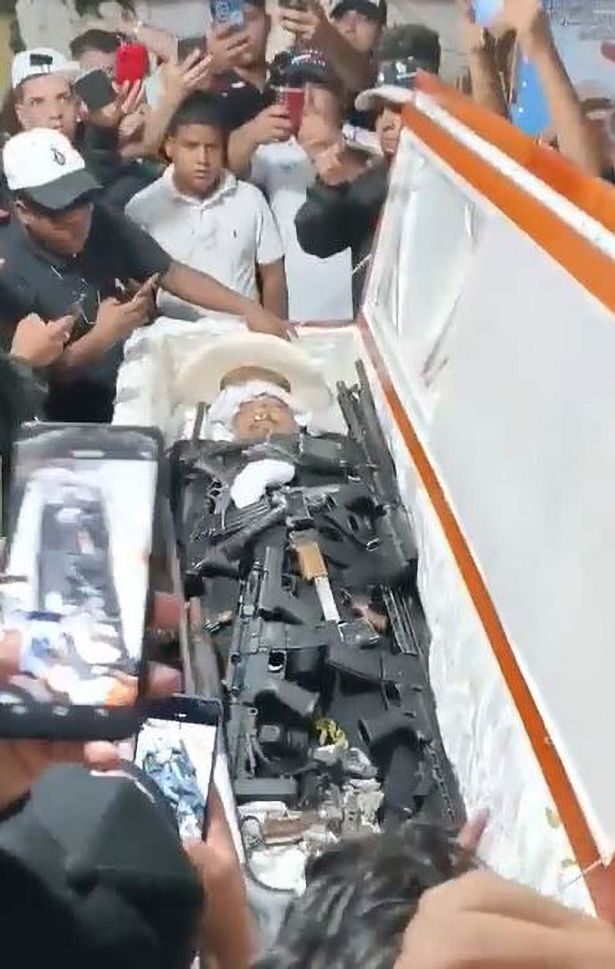 On the afternoon of September 13, he was shot and killed while stopped at a vehicle wash in Mocache with his 20-year-old daughter and a security guard.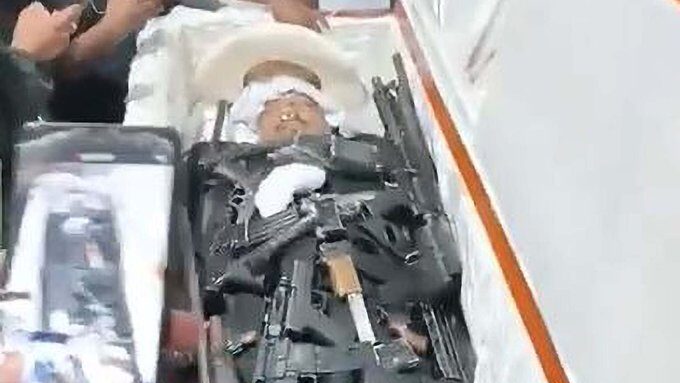 The drug trafficker's daughter was also shot and died after being rushed to the hospital. Bustamante allegedly went to the same vehicle wash on a regular basis, which aided in the preparation of the killing.
An unidentified guest took a video of the casket being decked with a variety of weaponry.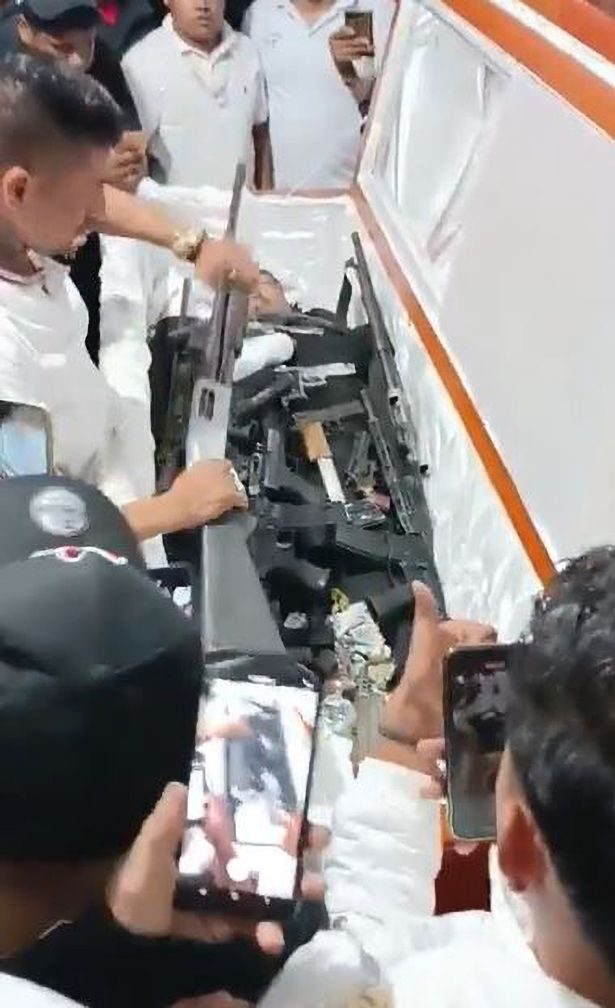 Several guys placed handguns, shotguns, rifles, and several other weapons inside the casket so that he would be "armed to the teeth in the afterlife and could defend himself." Before shutting the casket, someone affixed a hat to the corpse.
Drop comment below 👇
READ ALSO 👇