Viral Gists
Labour party supported who was arrested and flown to Abuja tenders public apology to businessman, Emeka Offor (Video, tweets)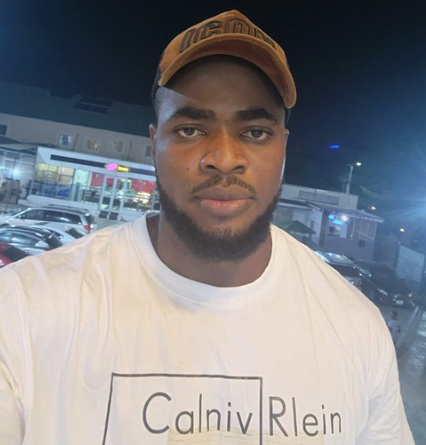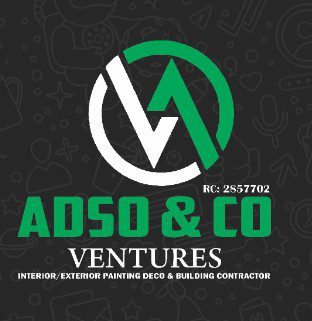 Chude Nnamdi, a well-known supporter of the Labour party with the Twitter handle @chude__, has reclaimed his freedom after being detained on March 18, 2023, in Onitsha, Anambra State, and transported to Abuja for interrogation.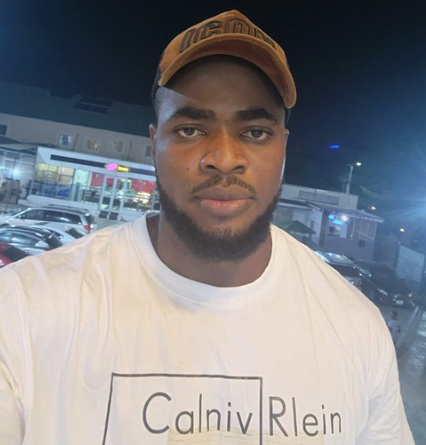 On social media, his arrest sparked discussion, with many people demanding for his immediate release. Initially, it was claimed that the governor of the Anambra state, Charles Soludo, was responsible for Chude's arrest.
However, the state governor, via his media assistant, promptly issued a statement refuting this allegation and asserting that he was not involved in Chude's detention.
Chude's detention was also confirmed in a statement by the Nigeria Police Force. Chude was detained for cyberstalking, according to a statement made by its spokeswoman, CSP Olumuyiwa Adejobi.
The police claimed that a petition about his social media activities, which are in violation of Section 24 of the Cybercrimes (Prohibition, Prevention, etc.) Act, 2015 and other criminal laws, was the cause of the Nigeria Police Force National Cyber Crime Centre, Abuja, looking into him for cyberstalking.
After being liberated today, Chude thanked everyone who had called for his release on Twitter. He subsequently posted a video in which he expressed regret for making an unfounded charge regarding well-known businessman Sir Emeka Offor.
Several social media users say that the politician's post below led to his detention.
In his apology video, Chude said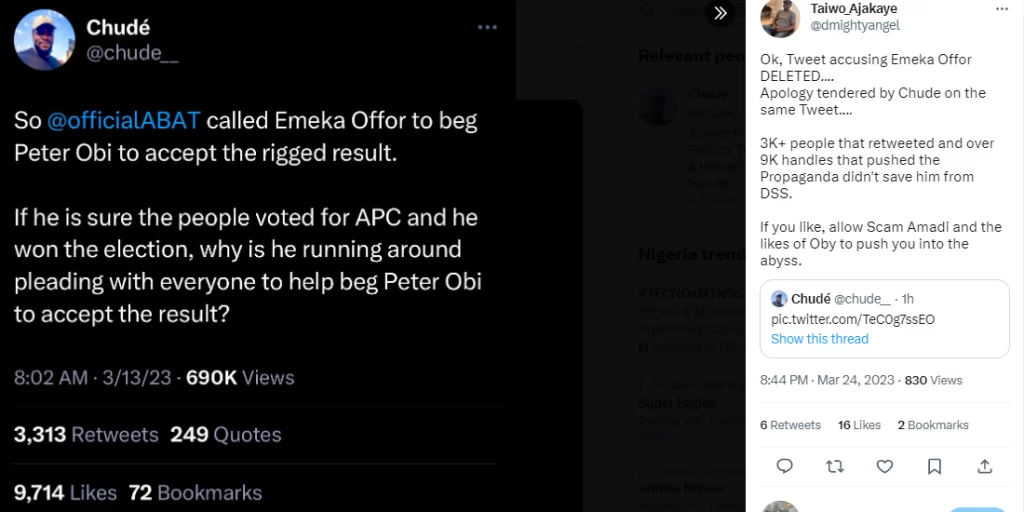 ''I want to apologise to Sir Emeka Offor over the tweet I made. As at the time I made the tweet it was unverified and it wasn't to malign his name in anyway. I am just a concerned Nigerian for democracy. I thought I should lend my voice for good governance and I hold him in high esteem as a respected Igbo leader"
Watch the video below;