Viral Gists
Nigerian Woman Rejoices as She Gives Birth to a Baby Boy After 13 Years and 14 Miscarriages (Photos)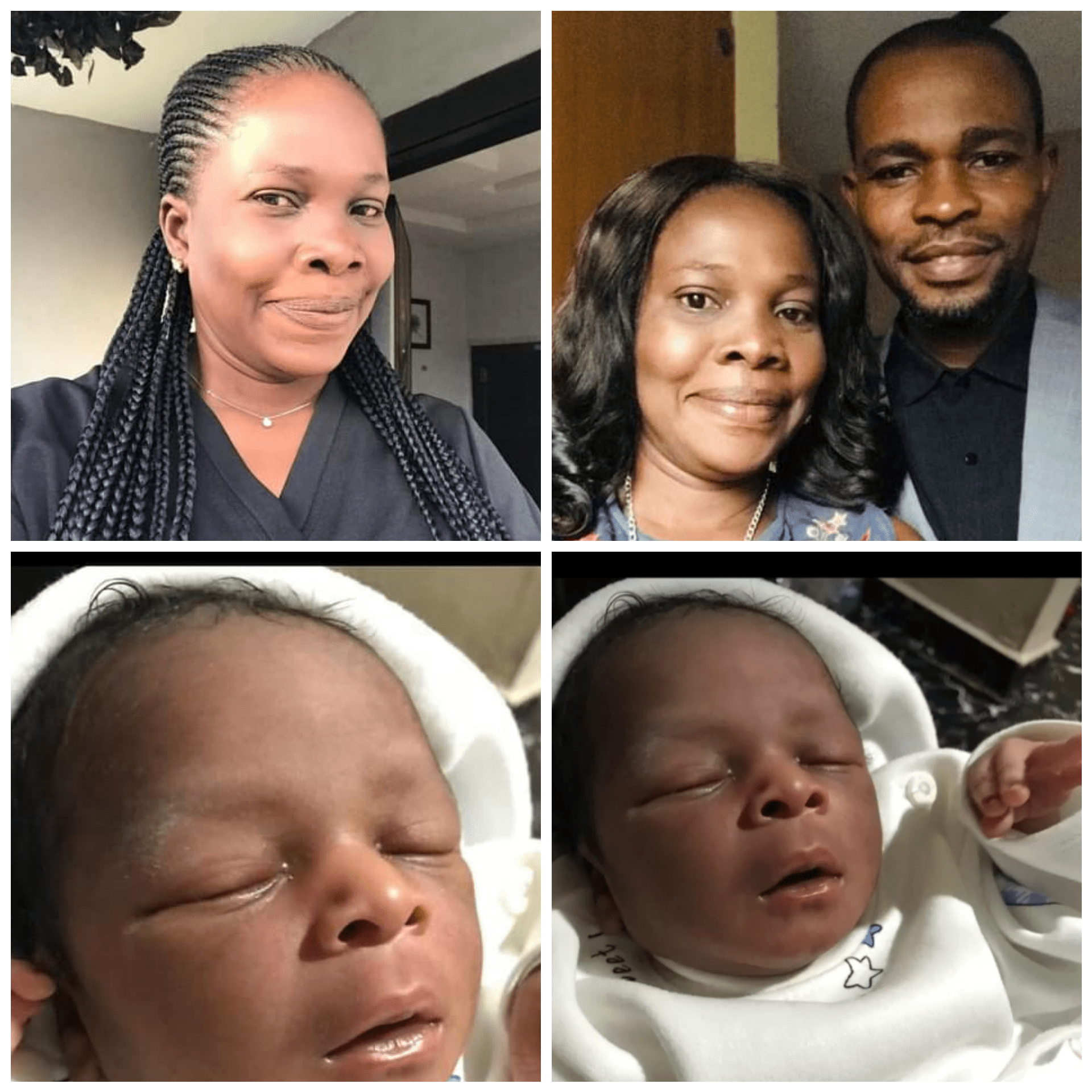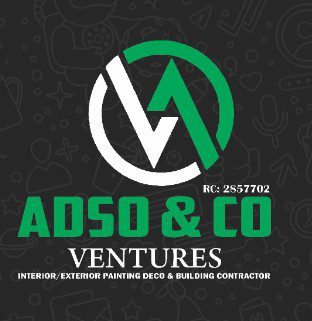 Nigerian Woman Rejoices as She Gives Birth to a Baby Boy After 13 Years and 14 Miscarriages.
A Nigerian woman identified as Costel Humphry, gave birth to a newborn boy after 13 years of waiting and 14 miscarriages.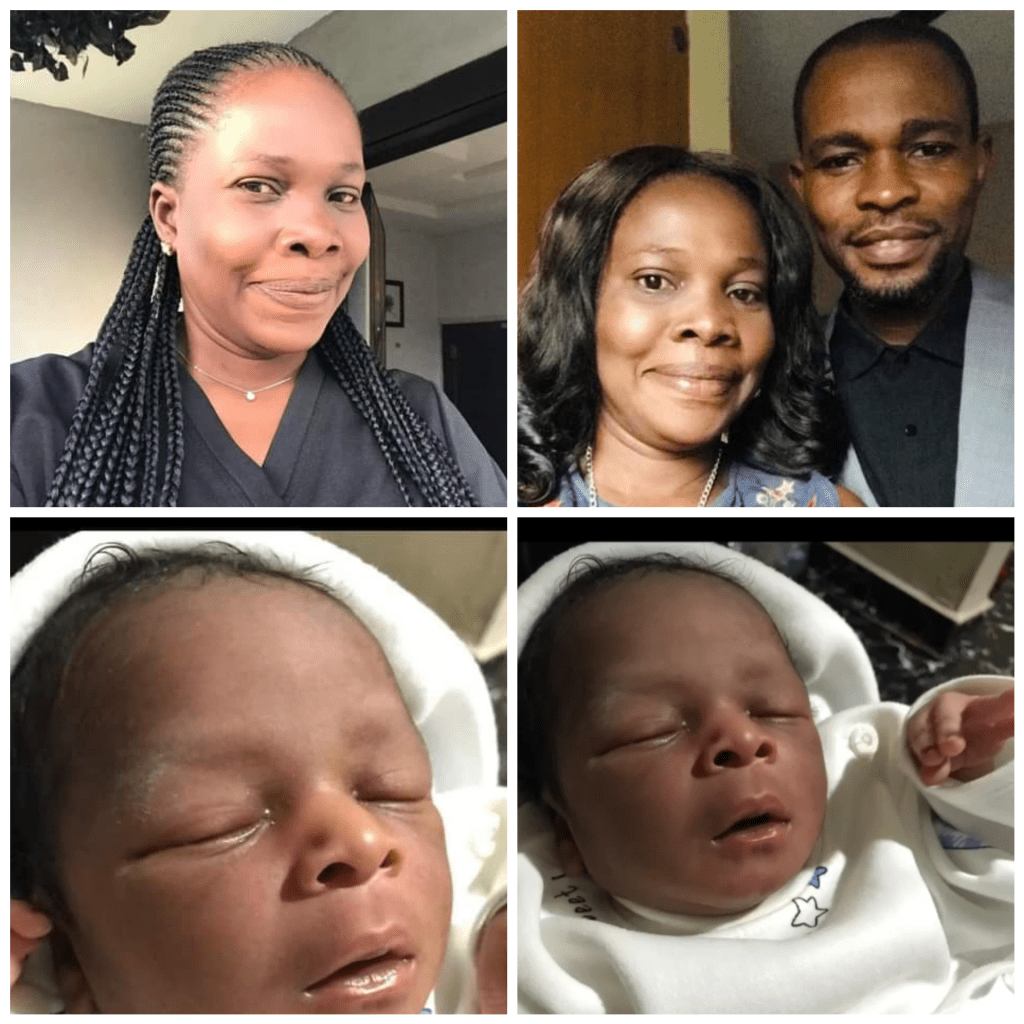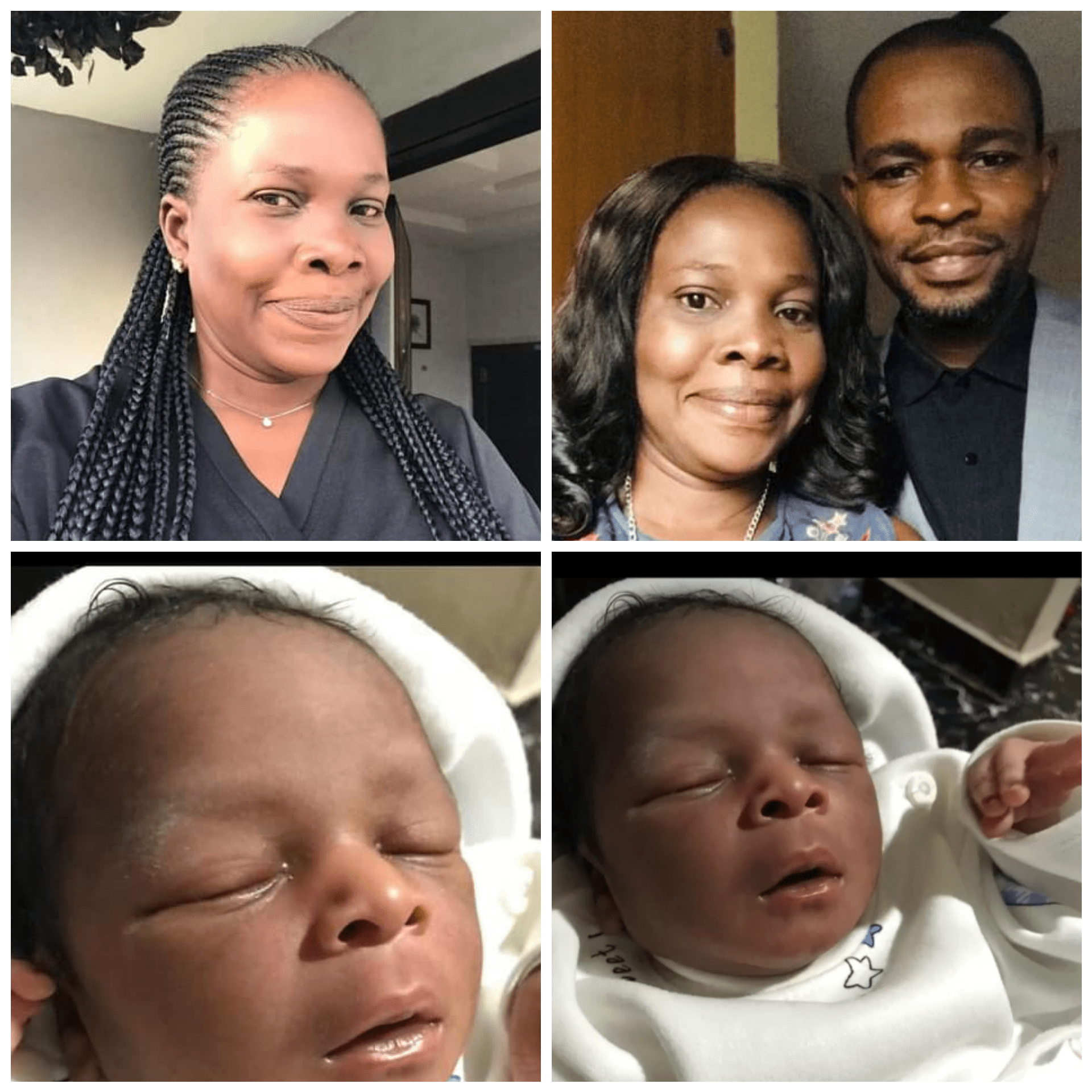 On June 7, 2023, she came to Facebook to give her testimony.
READ ALSO- NOLLYWOOD ACTRESS MERCY JOHNSON SHARES PICTURES FEOM FATHER'S BURIAL
"God has shown me mercy after 13 years of waiting, 14 miscarriages. He blessed my family with a bouncing baby boy. Glory to God. May his name be praised," she wrote.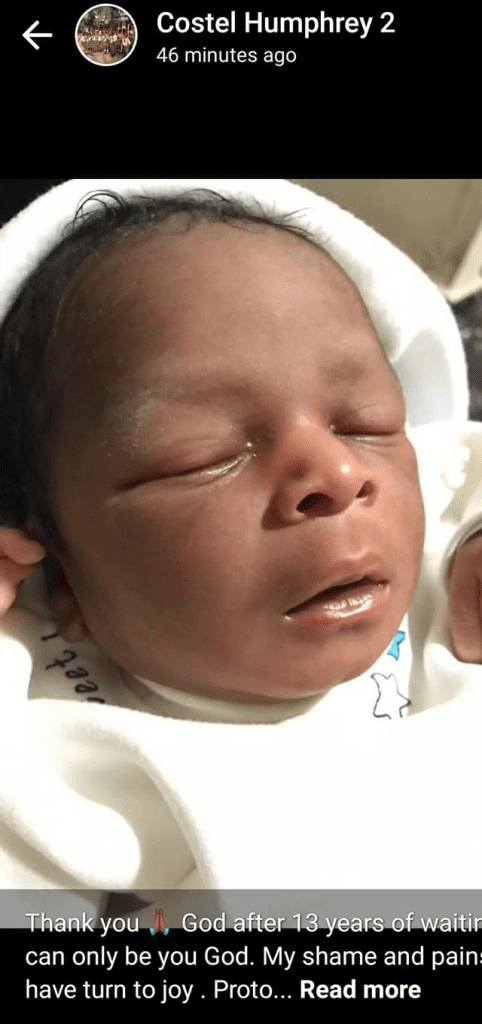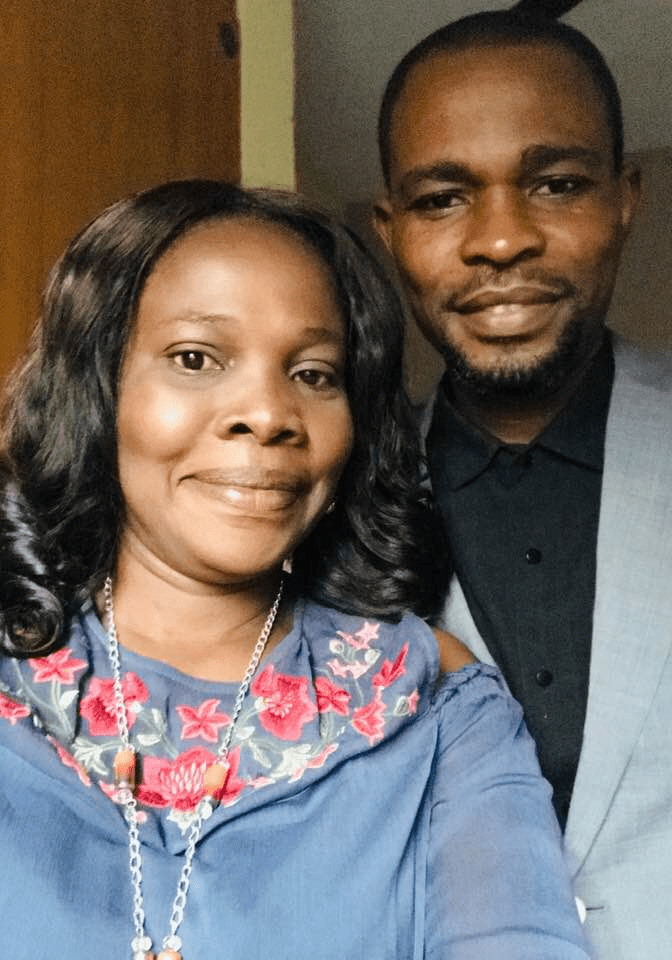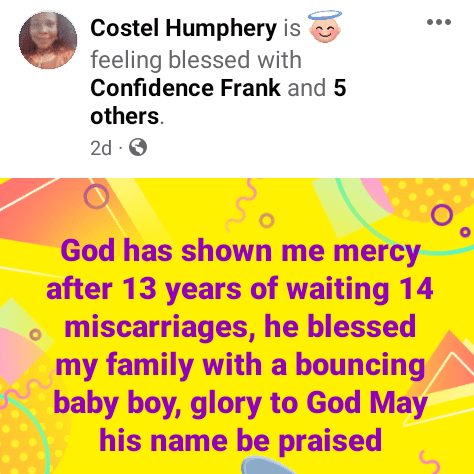 Humphrey Isirimah, her husband, posted a video of the newborn, Samuel, on his Facebook page on Thursday, June 8.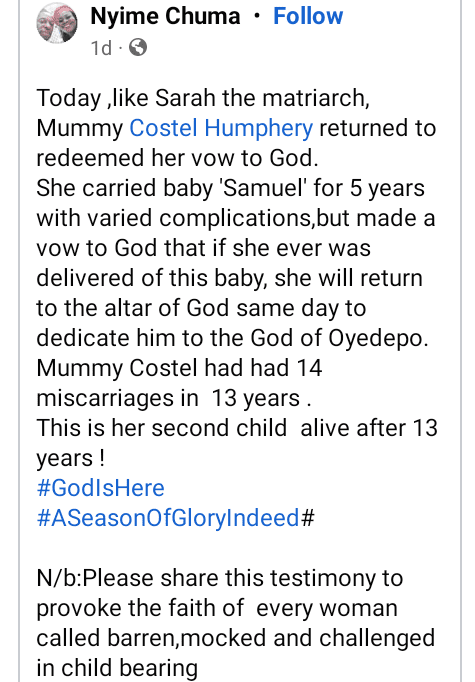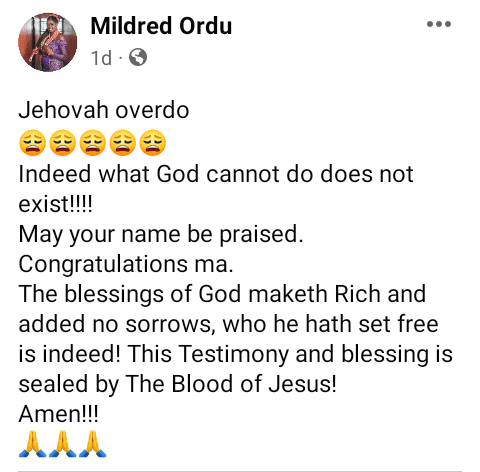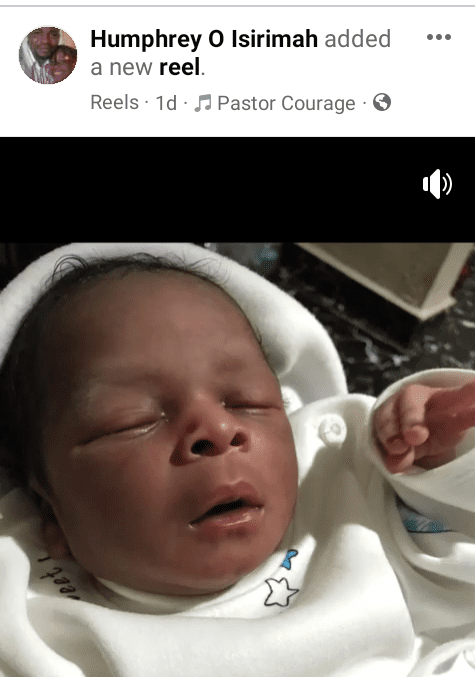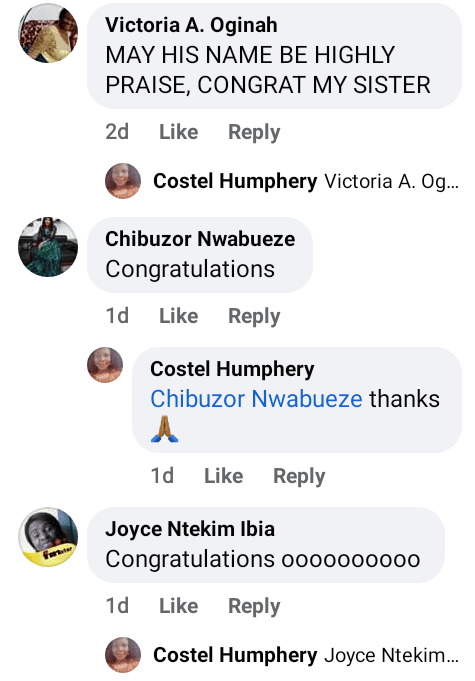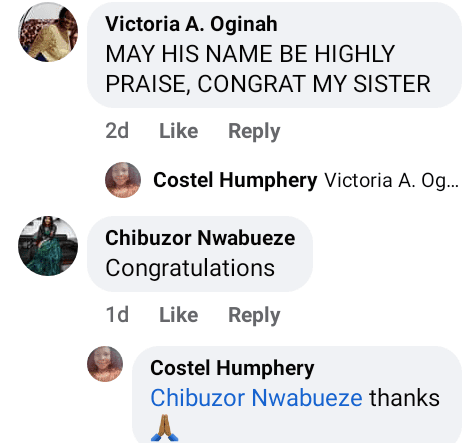 Mrs. Costel had her first kid 13 years ago, according to Nyime Chuma.