Viral Gists
OMG!-"I've Never Seen A Visa Refusal Letter This Sad and Detailed"-Twitter User Cries Out Over Schengen Visa Refusal Of A Nigerian Applicant (Shocking Letter)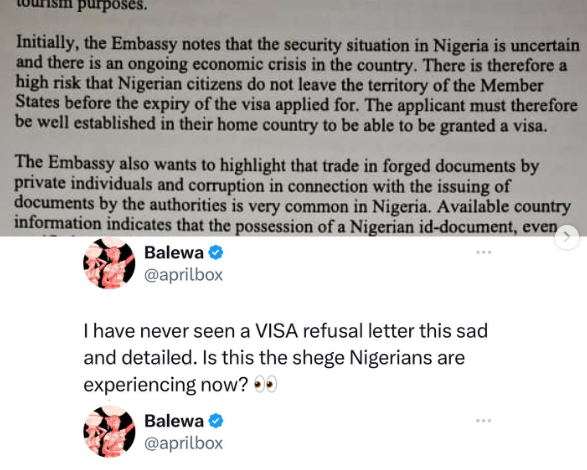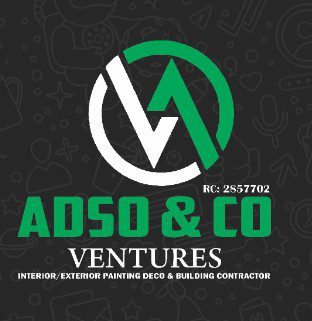 Schengen Visa Refusal Of A Nigerian Applicant Over Socio-economic Crisis in Nigeria
A Twitter user tweeted a shocking letter' received by from an Embassy to a Nigerian applicant explaining why the sadly Schengen visa was refused.
The embassy said in the viral letter that the papers presented by certain Nigerians are faked and that this is typical among Nigerians. The embassy went on to name a location in Benin City, the Edo state capital, where obtaining fake papers is a lucrative industry.
READ ALSO- #BBNaijaAllStars: Moment Uriel and Neo Kiss After Their Saturday Night Party (Video) – FMT BLOG (femotech.com.ng)
The embassy said that, although the bank statements are legitimate, they are insufficient to demonstrate that an application is well established since the bank balance is also considered a movable asset because it does not bind an applicant to their home country.
The embassy concluded by stating that these considerations, as well as Nigeria's socio-economic state, led to the applicant's visa denial.
Please read the letter below;