Viral Gists
Photo as Army recovers 1,671 PVCs, ballot papers from Lagos apartment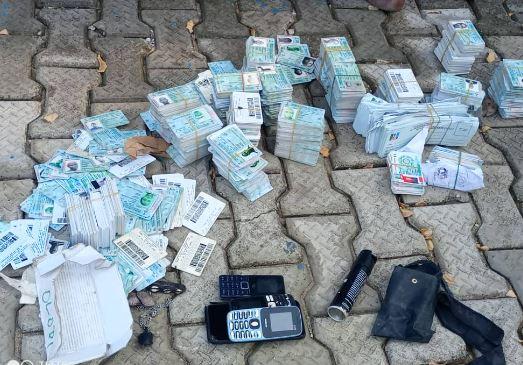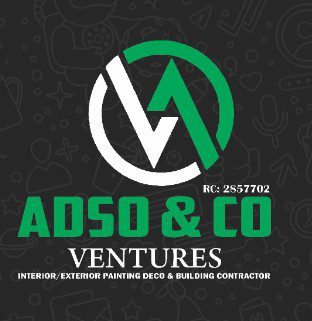 Personnel from the 9 Brigade of the Nigerian Army have discovered 1,671 Permanent Voters Cards (PVCs) in an apartment located in the Olodi-Apapa area of Lagos State. Three individuals were apprehended at the scene, but the primary suspect is currently at large.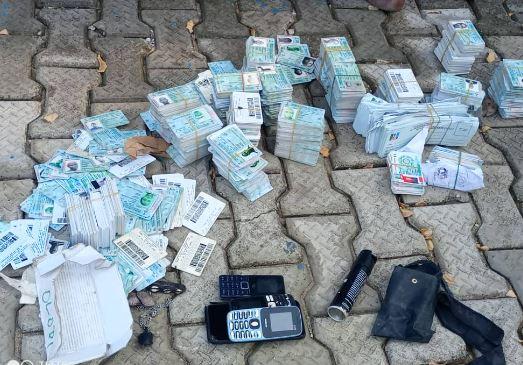 Additionally, the security officers uncovered ballot papers, cutlasses, and Indian hemp at the apartment.
READ ALSO: "No man needs to marry me due to my critics on social media" – Ghanaian actress, Xandy Kamel laments
At a press conference held at the Ikeja Cantonment, the Brigade Commander, Brig. Gen. Isang Akpaumontia, presented the suspects and the recovered PVCs, ballot papers, and other items to journalists. He disclosed that the tip-off led to the arrest and recovery.
The PVCs recovered from the apartment were mostly registered in 2022, while others were from 2011, 2012, and 2021, and all of them belonged to Lagos State residents.
Akpaumontia said;
"Earlier today (yesterday), three young men were arrested with 1,671 PVCs. This was after early information was received. With the support of the Department of State Services, DSS, we were able to arrest them.

"They were arrested with some drugs, dagger, charms and over 1,000 PVCs. They were arrested at the Apapa general area, in a house where we traced them to. The owner of the house, who is the prime suspect, was traced to a hotel. But he took off.

"We are going to hand these suspects and exhibits over to our immediate headquarters to do the needful because things have to be done the way they should, so as to discourage others who think they can take laws into their hands and go scot-free."