Shocking As 1000 Humans Identifying As Dogs Advocate For Their Right To Be Trans-Species (Video)"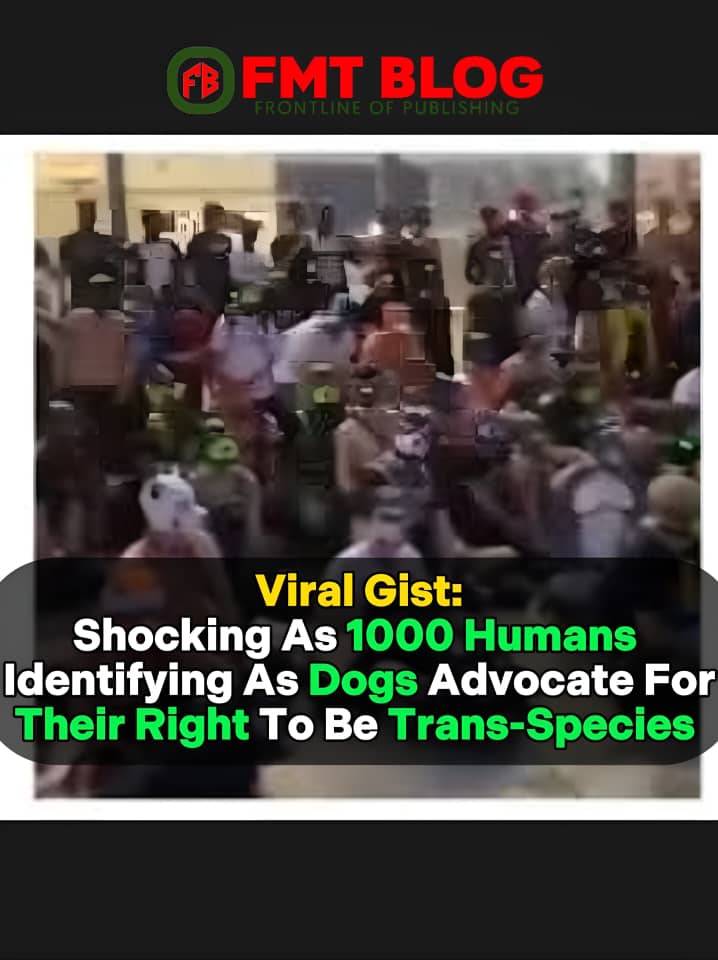 Shocking As 1000 Humans Identifying As Dogs Advocate For Their Right To Be Trans-Species (Video)"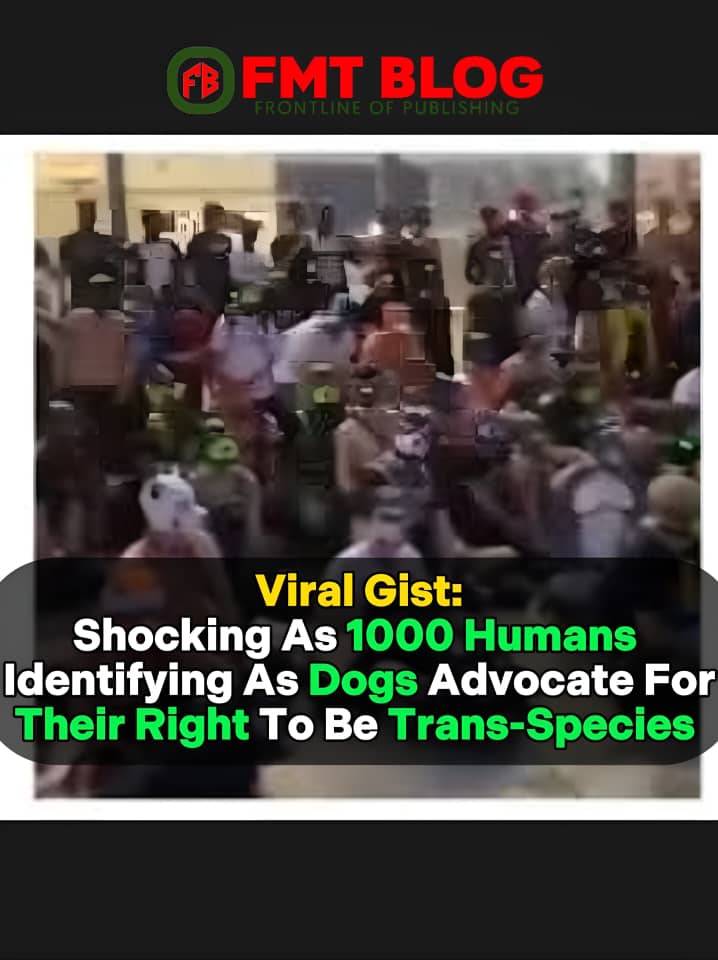 In the Berlin Potsdamer Platz railway station, located in the heart of Germany, something extraordinary happened. A fascinating event unfolded where around 1,000 people who identify as dogs gathered to advocate for their rights as part of a growing movement called "trans-species."
During this gathering, these individuals who see themselves as dogs communicated with each other through barking and howling sounds that were unmistakably canine. It was a demonstration of their dedication to their chosen identities as they firmly reject being labeled as "human" and instead seek recognition for their dog nature.
READ ALSO- Veteran Nollywood Actor, Yemi Adeyemi ' Suara' Is Dead
The event itself was organized by a group known as "Canine Beings," which has become a point for those who identify as trans-species. Online videos capturing the gathering showcase dozens of activists wearing dog costumes coming together for a group photo.
At the core of the trans-species movement lies an assertion: these individuals do not perceive themselves as human beings but rather align their identities with specific animals or even mythological creatures. This concept challenges our understanding of identity and self-perception, raising questions about the boundaries of human existence.
As society continues to progress and change, conversations surrounding identity and self-discovery take on captivating dimensions.
The event taking place in Berlin is a demonstration of how people from backgrounds come together to share their unique life journeys emphasizing the importance of empathy and embracing change in our dynamic world.
Watch The Video Below:
Drop comment below 👇
READ ALSO 👇