Why You Shouldn't Make Fun Out Of Other People's Flaws- Actor Ibrahim Suleiman Reveals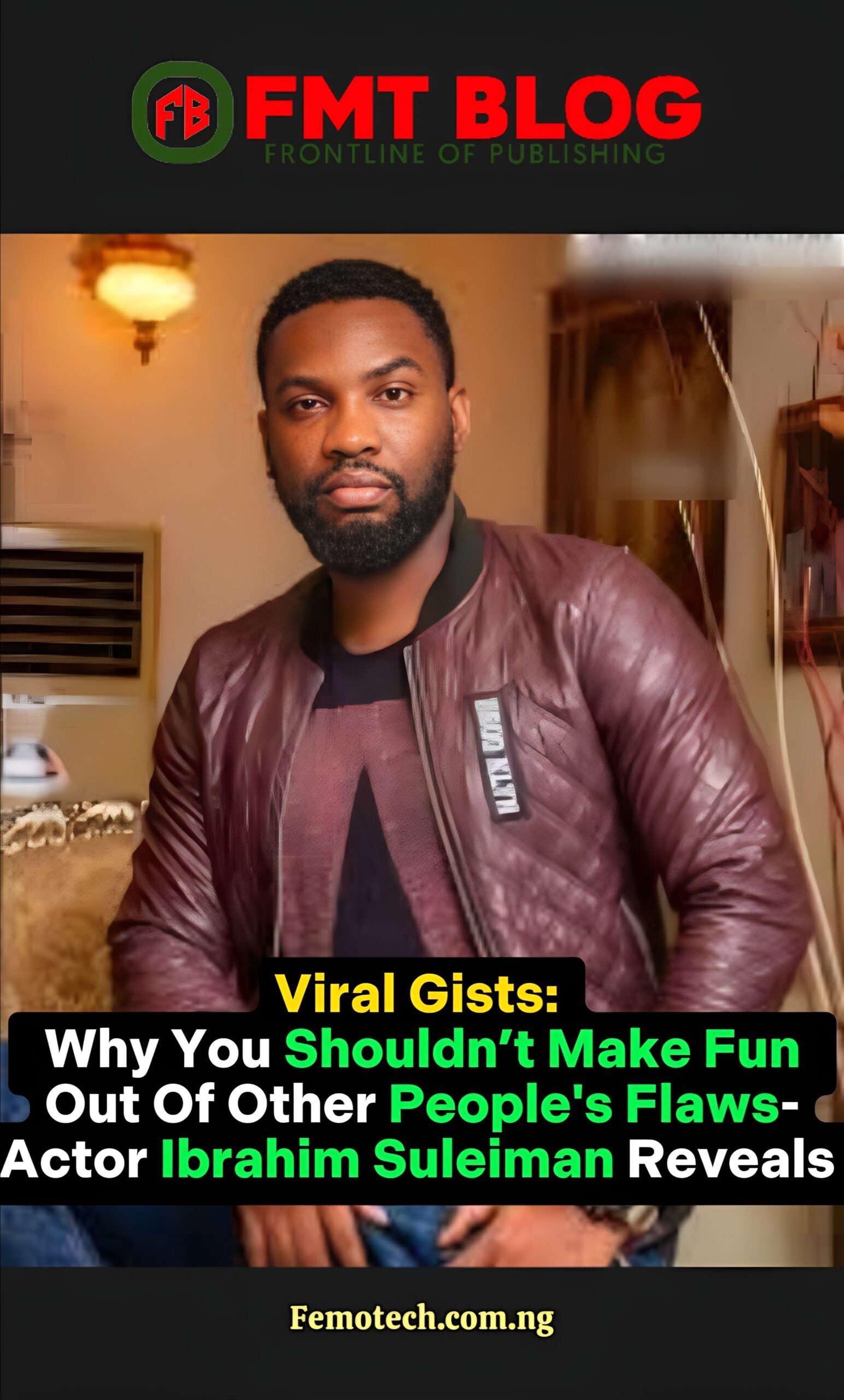 Ibrahim Suleiman, a Nollywood actor, explains why it's not always a good idea to make fun of people's flaws.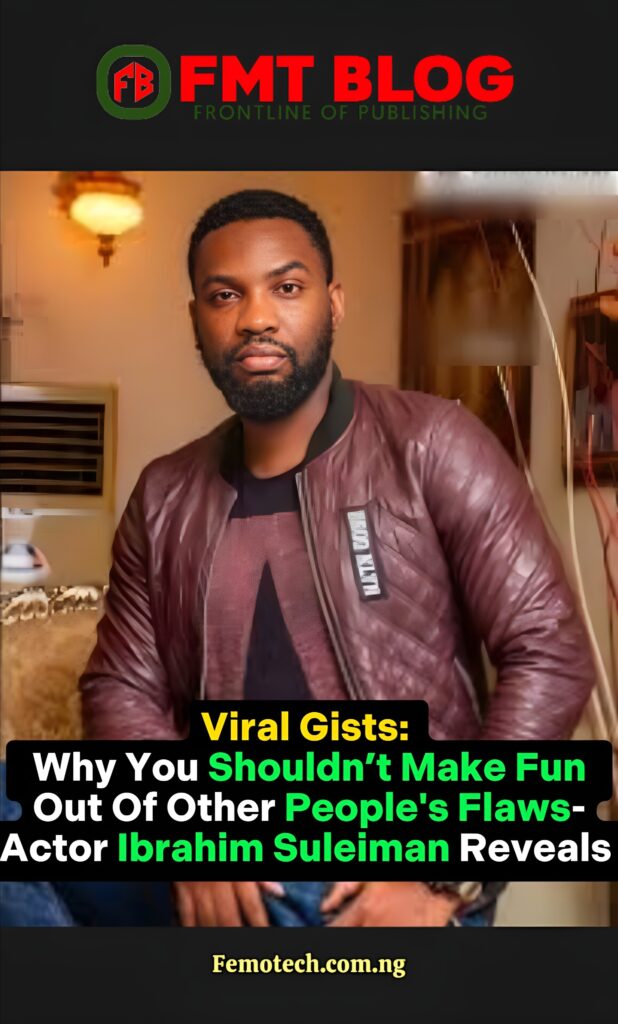 The actor claimed he had an incident where people made fun of him for not understanding how to drive.
However, when he inquired as to what prevented the aforementioned friend from becoming a driver, he confessed that he had been severely traumatised after surviving a collision that claimed the lives of two individuals when he was just 15 years old.
READ ALSO- Download The Rise of Igbinogun (2022) – Nollywood Movie
Read the Actor's tweets below;
"Met someone recently (M.43) who can't drive, and has never tried to learn. He was getting proper teased about it and we were all having a good laugh, but I noticed his unease. Later that day, I asked him what the real story was.
Apparently, when he was 15 years old, He was involved in a ghastly car crash that saw 2 childhood friends not make it. It has scarred him deeply. Not everyone chooses to not do things like most people.
I apologised to him for teasing him when everyone else was, and made sure to hint the others to avoid the topic. 
"I cannot swim. Something happened when I was much younger (don't want to go into detail) and it has made me averse to being fully submerged in water. I get teased about it a lot. I just laugh it off, because, personality. But not everyone can laugh off trauma. Let us be kind."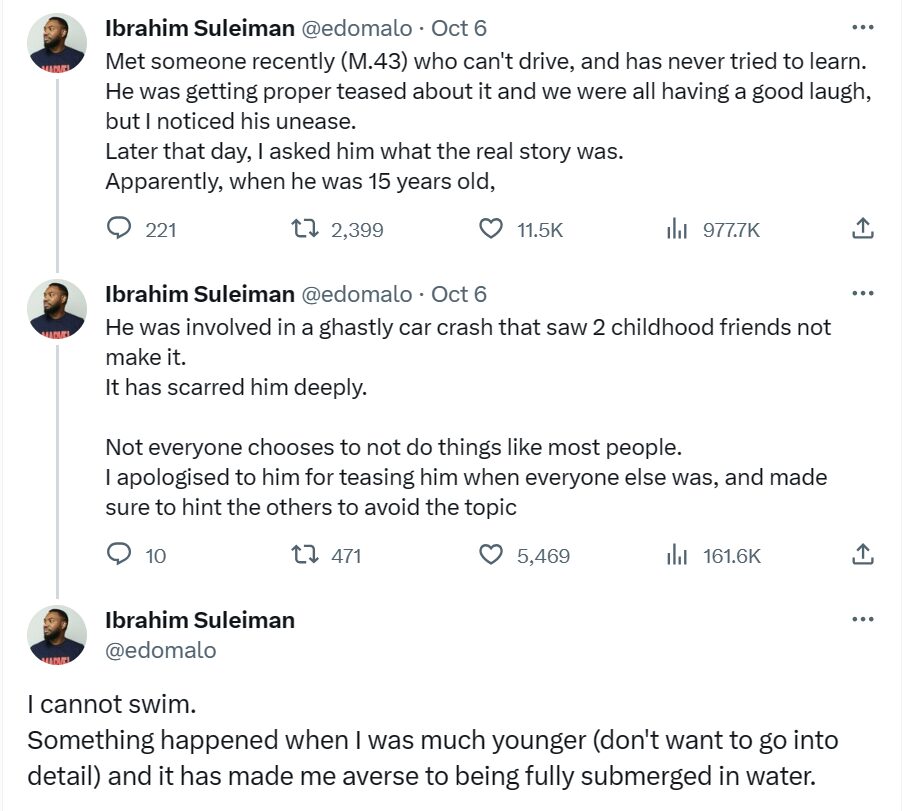 Drop comment below 👇
READ ALSO 👇