Viral Gists
23-Year-Old Man, Tangla Isuwa, Confessed To Being A Witch And Transformed His Neighbour Into a Chicken For Three Weeks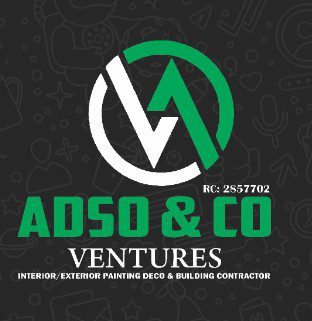 Tangla Isuwa, a 23-year-old man, was almost lynched to death in Adamawa State after reportedly confessing to being a witch and changing his neighbour, Danladi Markus, "to a chicken for three weeks."
Tangla, who is from the Dong village in the Demsa Local Government Area of the state, allegedly said he enchanted Markus and made him sick for allegedly killing his father in the community through witchcraft.
FMTBLOG gathered that some neighbourhood kids came to Tangla and beat him up in an attempt to murder him for the claimed crime.
SP Suleiman Yahaya Nguroje, spokesman for the state police command, verified the event on Monday, August 14, 2023, and stated that 15 people had been detained for allegedly attacking the suspect.
Tangla told the PPRO that in 2020, a man named Mabudi offered him charms to reinforce himself, and that Mabudi told him to mix the charms with white chicken and consume it after cooking it.
Tangla claimed that after eating the chicken combined with the charms, he began seeing creatures with three legs, and occasionally six legs, without anyone else noticing.
READ ALSO- Instead of Committing Fornication, Take Her To The Hospital For Fertility Test To Confirm If She'll Be Pregnant After Marriage-Nigerian Man Says
Tangla stated that it was at this point that he realised he had been inducted into occultism, and that he had since become a full-fledged witch.
He also claimed that his biological father died this year and that Danladi Markus and his stepfather, Absalom, murdered him through witchcraft.
According to him, following his father's death, he met with Mabudi and told him about his intention to revenge by witchcraft Danladi Markus.
He said that he captured Danladi's spirit around 2:00 a.m. and turned him over to other witches, who tied him with ropes to a mango tree, claiming that Danladi fell seriously ill as a result.
He mentioned that a family gathering had been called, and that throughout the discussion, Danladi began blaming himself and Mabudi for his illness.
He said that Mabudi fled the meeting place, leaving him alone, and that immediately, other adolescents from the neighbourhood invaded the gathering, forcing him to "lose" Danladi or be murdered.
Tangla stated that he had begged the teenagers to wait until 12:00 a.m. for him to leave Danladi and had guaranteed them that he would not be murdered.
He entered inside the spirit and released him, according to him, but he suffered greatly since Mabudi did not want him to "lose Danladi but to slaughter him for meat."
Tangla Isuwa promised that he had successfully released Danladi and that he is now safe and well.
He insisted on being a witch but categorically denied murdering anyone.