Viral Gists
Trending
3 Killed As Toyota Sienna Crashes Into River Along Sagamu-Benin Expressway (PHOTOS, VIDEO)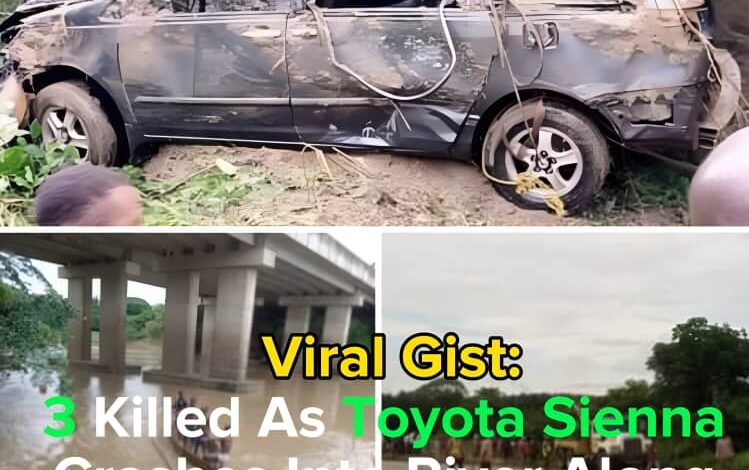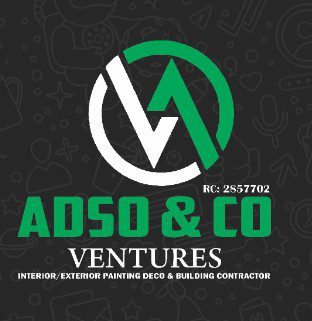 3 Killed As Toyota Sienna Crashes Into River Along Sagamu-Benin Expressway (PHOTOS, VIDEO)
A Toyota Sienna crashed into the Omo River on the Sagamu-Benin motorway on Saturday, August 2, 2023, killing three people.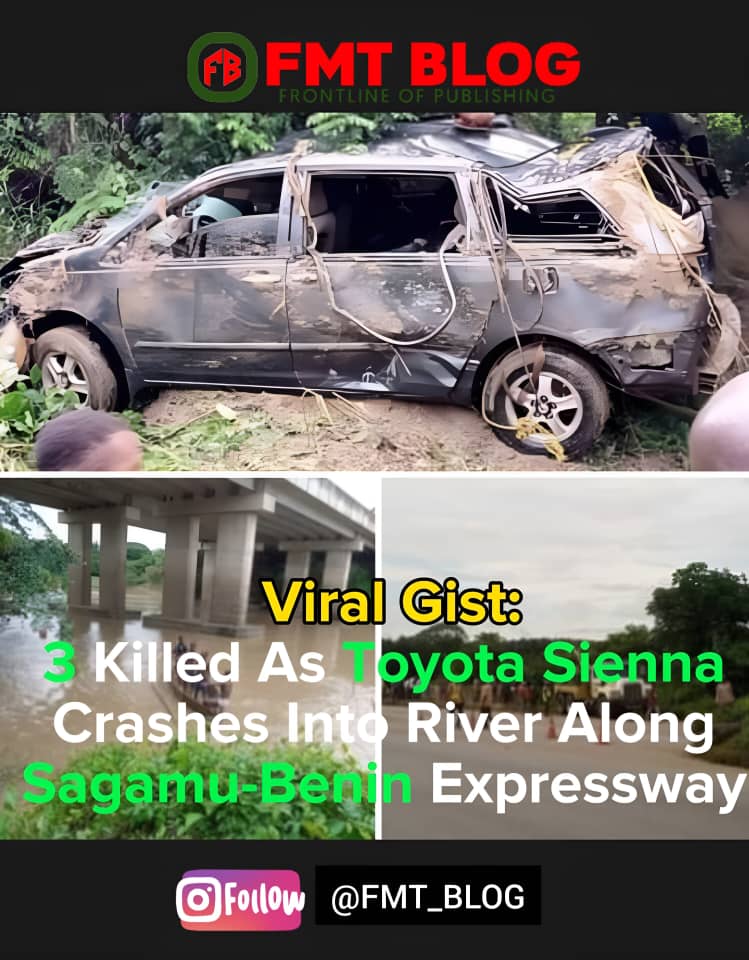 Florence Okpe, the Federal Road Safety Corps (FRSC) public education officer in Ogun, verified the occurrence and said that three adult males had been killed and another had been injured.
She added that the incident occurred at 11:55 a.m. and that excessive speed and lack of control were likely to blame for the vehicle's subsequent plummet into the river.
READ ALSO- Man Flogged Cruelly For Alleged Chickens Theft In Benue (PHOTOS)
The APP 830 HX-plated van departed from Benin and was en route to Lagos.
The man was brought to Hope Clinic J4 in Ijebu-East LGA, a statement from the FRSC said.
"The deceased have been taken to the mortuary of Ijebu-Ode's State General Hospital," she revealed.
Driving too fast for conditions is a leading cause of traffic accidents, according to Anthony Uga, state sector commander of the Federal Road Safety Commission (FRSC), whom Okpe cited. This is especially true for drivers of commercial vehicles.
But, she added, "the FRSC sector commander appreciated the efforts of local divers for the rescue operation."
In addition to our condolences, we ask that anyone knowledgeable about this accident contact the FRSC Ogbere substation.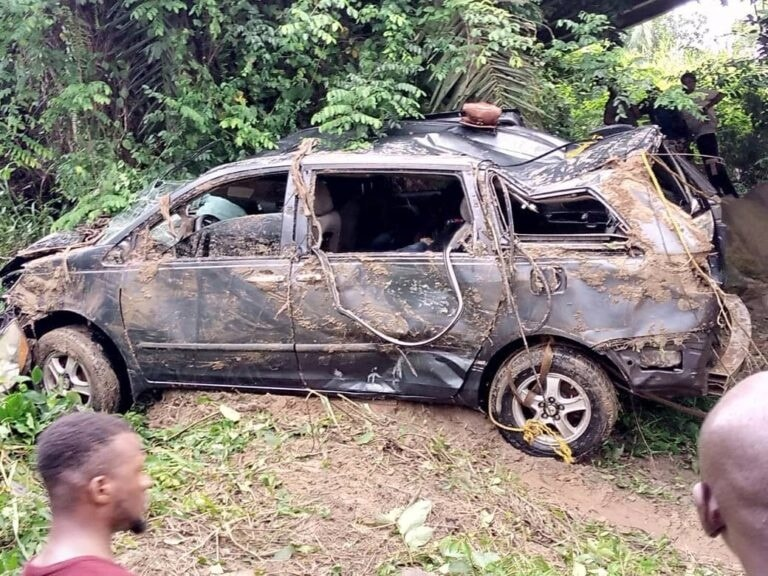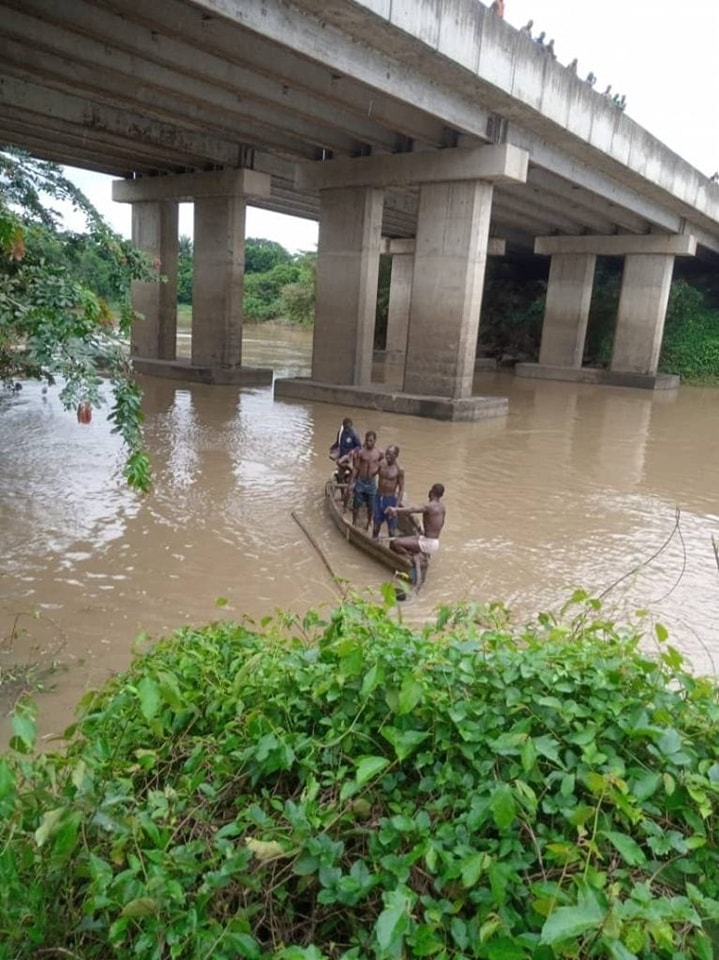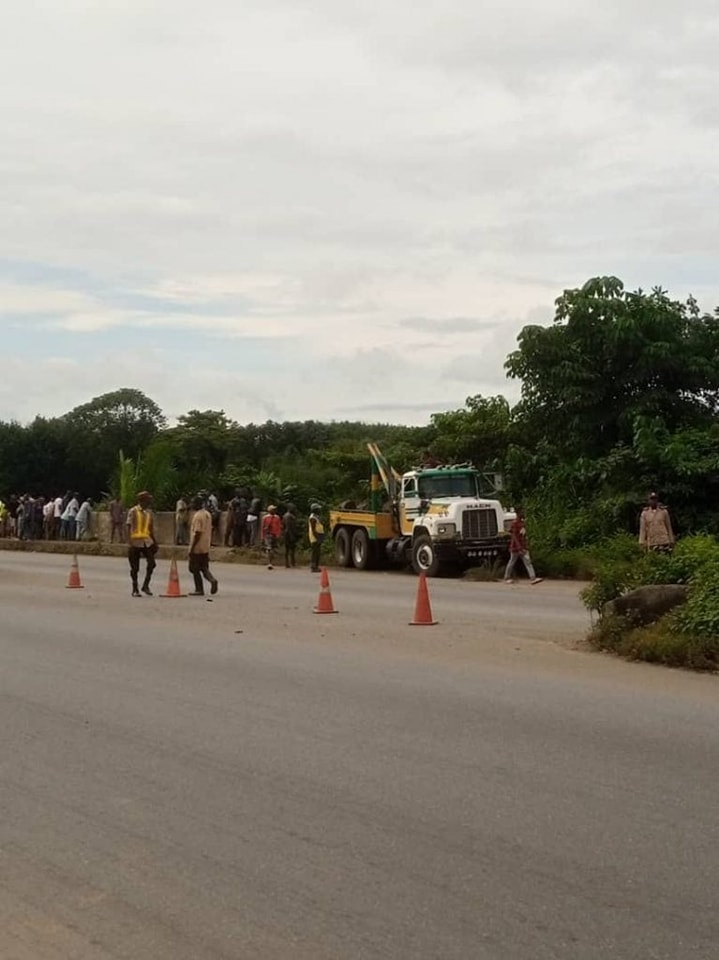 Watch The Video Below;