Viral Gists
Veteran Actor, Pete Edochie Bags First Doctorate Degree @76 (VIDEO)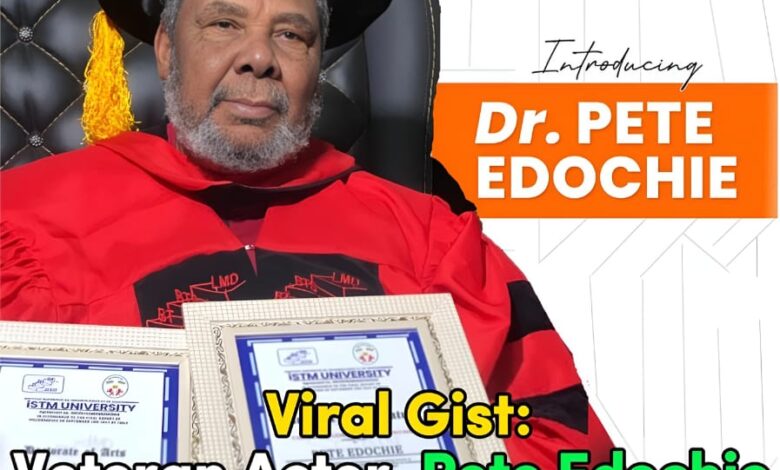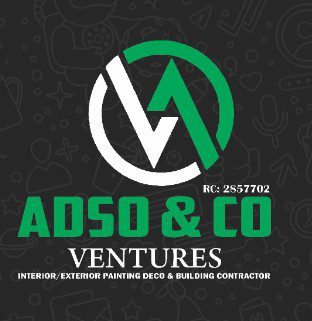 Pete Edochie, a legendary veteran nollywood actor, was recently honored for his many achievements for his immense contributions towards the growth of the Nigerian film industry.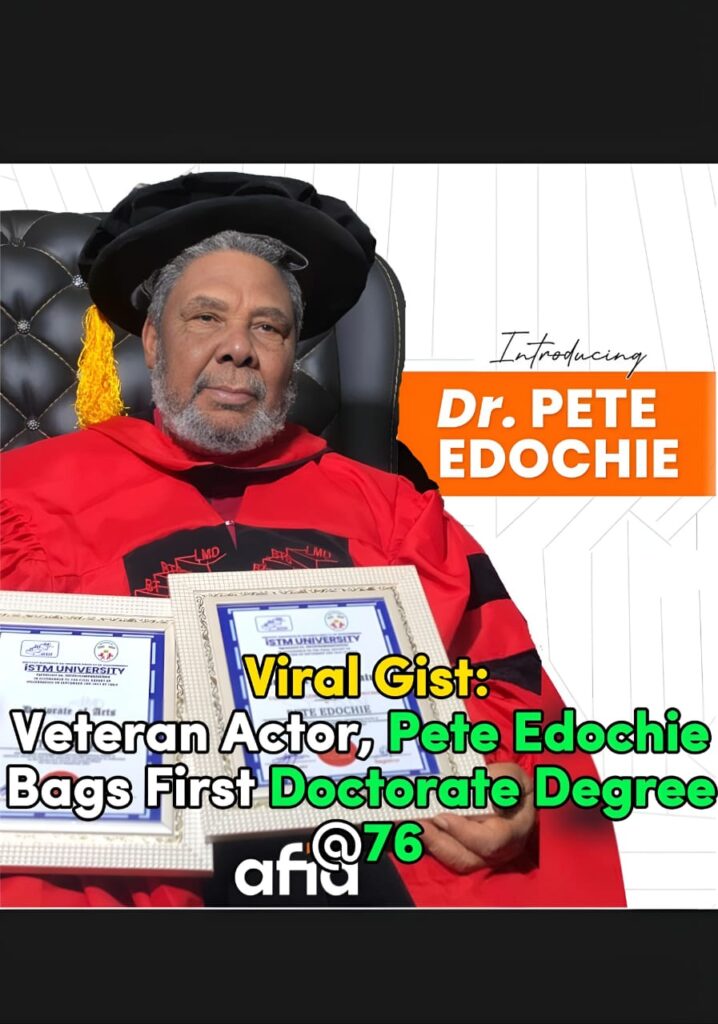 The 76-year-old actor's first Ph.D. is a tremendous accomplishment that exemplifies his distinguished career.
Many people in Nigeria and beyond admire Pete Edochie because of his hard work and talent. His acting chops have been fully displayed in many films, with parts as varied as traditional kings, fathers, and mentors.
READ ALSO- 3 Killed As Toyota Sienna Crashes Into River Along Sagamu-Benin Expressway (PHOTOS, VIDEO)
Many young performers in the country have looked up to him as a role model.
Edochie's perseverance and dedication have been recognized with the awarding of a doctoral degree. It's also a nod to how much he's helped Nollywood, the Nigerian film industry, expand into a moneymaker for the country.
People of any age can accomplish great things, as demonstrated by Edochie's success. Many people, especially young people who are often disheartened by the difficulties of realizing their ambitions, find encouragement in this.
The honorary doctorate conferred upon Pete Edochie is just a reward for all he has accomplished in the entertainment world. It serves as a reminder to many that extraordinary achievements are possible through focused effort and perseverance.
Watch The Video Below;