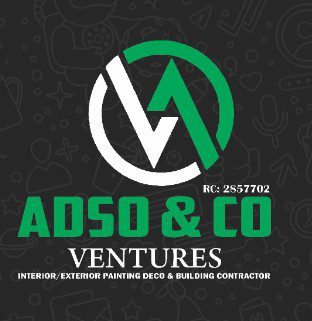 Privacy Policy
Last updated: [06/06/2023]
This Privacy Policy outlines the practices and procedures followed by FMT BLOG regarding the collection, use, and disclosure of personal information when you visit our blog [femotech.com.ng].
Information Collection and Use
We may collect personal information, such as your name and email address, when you voluntarily submit it to us through our blog's contact form, comment section, or newsletter subscription. We use this information solely for the purpose of communicating with you and improving your experience on our blog.
Log Data
We gather certain information automatically and store it in log files. This information may include your IP address, browser type, operating system, referring/exit pages, clickstream data, and other statistics. We use this data to analyze trends, administer the site, track users' movements, and gather demographic information to enhance our blog's content and user experience. However, please note that this information does not personally identify you.
Cookies
We use cookies to enhance your browsing experience. Cookies are small files that are placed on your computer's hard drive for record-keeping purposes. You can instruct your browser to refuse all cookies or to indicate when a cookie is being sent. However, if you do not accept cookies, you may not be able to access certain features of our blog.
Third-Party Websites
Our blog may contain links to external websites that are not operated by us. We have no control over the content and practices of these websites and cannot be held responsible for their privacy policies. We encourage you to review the privacy policies of any third-party websites you visit.
Information Sharing and Disclosure
We will not sell, trade, or rent your personal information to third parties unless we have your consent or are required by law to do so. However, we may share non-personal, aggregated information for statistical purposes.
Data Security
We implement reasonable security measures to protect your personal information from unauthorized access, alteration, disclosure, or destruction. However, please be aware that no method of transmission over the Internet or electronic storage is 100% secure, and we cannot guarantee absolute security.
Children's Privacy
Our blog does not address individuals under the age of 13. We do not knowingly collect personal information from children. If we discover that a child under 13 has provided us with personal information, we will promptly delete it from our systems.
Changes to This Privacy Policy
We reserve the right to update or change our Privacy Policy at any time. Any revisions will be effective immediately upon posting the updated policy on our blog. We encourage you to review this Privacy Policy periodically.
Contact Us
If you have any questions or concerns regarding this Privacy Policy, please contact us at [FMT4U@GMAIL.COM].
By using our blog, you signify your acceptance of this Privacy Policy. If you do not agree to this Policy, please refrain from using our blog.