3 Websites that pay $500 for writing a single article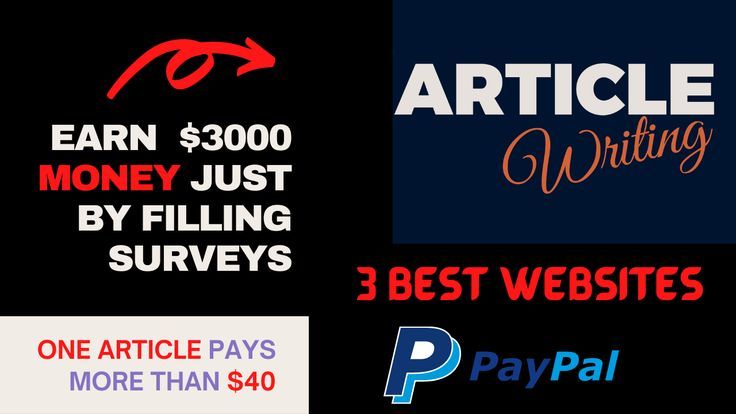 3 Websites that pay $500 for writing a single article.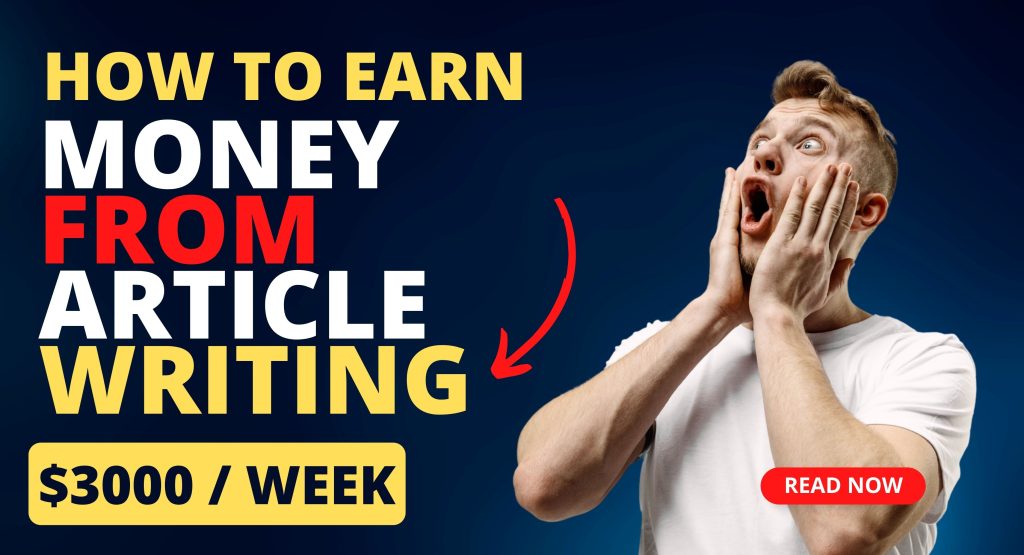 Are you aware that you can make upto $500 or more by writing and publishing just a single article?
Everyone craves for a lifestyle filled with upscale enjoyment and comfort but money could be a denying factor to achieving that.
In time past, to get some jobs you have to travel out of your comfort zone to the reach of where you can get such great opportunities.
READ ALSO: HOW TO MAKE MONEY WITH CHATGPT IN 2023
With this article I will be explaining in details how writing a single article can get you $500 for writing an article, it could be more though.
There are numerous good writers and content creations who have given up because of their inability to make money whilst publishing articles online.
In this blog post, I will open your eyes to 3 websites that pays $500 to $600 for a single article, Surprised right !

Another interesting thing about these websites is that they have opened their portal to accept applications from writers, content creators and the likes in 2023.
Table of Contents
1. IN THESE TIMES
In search of articles that analyze and document the endeavors for environmental, racial, gender, and economic justice, In These Times invites writers to submit their work. These articles should aim to educate and inform readers on topics such as left internationalism, union democracy, and other relevant issues. To learn more about the specific themes and subjects that are open for submissions, please refer to their guidelines In these times website.
Compensation for each article submitted to In These Times ranges from $300 to $500, offering a worthwhile incentive for writers who are passionate about issues related to left internationalism and other relevant themes. This opportunity not only provides a platform to express one's ideas but also facilitates a crucial dialogue on matters pertaining to social justice. If you possess a love for writing and an interest in these topics, submitting an application to In These Times is certainly worth considering.
2. COSMOPOLITAN
Cosmopolitan is currently accepting submissions for their 2023 print issues, and topics of interest include relationship advice, sex tips, beauty tutorials, fashion updates, celebrity news, and more. They welcome feature page contributions that explore issues directly relevant to young women, although personal essays are not being considered at this time.
If you are interested in submitting to Cosmopolitan, it is recommended that you focus on creating engaging and informative creative non-fiction that resonates with their target audience. The pay rate for accepted pieces is between $1.5 to $2 per word, providing a lucrative opportunity for writers seeking compensation for their work. For detailed submission guidelines and contact information for pitching your ideas, please refer to their website, Click Here
3. BETTER HOMES AND GARDEN
Better Homes and Gardens is currently accepting article submissions that offer creative ideas for home decor, cooking, gardening, entertaining, and special occasions. Please note that time-sensitive content such as "Top Five Places to Host a Birthday Party in 2023" will not be considered. Instead, they prefer articles with a timeless nature that can be enjoyed by readers both now and in the future.
Compensation for each accepted article is a flat rate of $600, offering a great opportunity for writers who have a passion for topics such as home parties, organization, and healthy meals. To learn more about the specific submission requirements and guidelines, please refer to the Better Homes and Gardens website.
LAST WORDS
To summarize, there are three websites that offer payment of $500 or more per article: Cosmopolitan, which focuses on relationships and sex advice and pays between $1.5 to $2 per word; In These Times, which covers social justice issues and pays $300 to $500 per article; and Better Homes and Gardens, which features articles on creative home and backyard management and pays a flat rate of $600 per article.
Depending on your area of expertise and interest, you can apply to one or more of these websites to earn money through your writing. Don't forget to share this information with fellow writers who may benefit from these opportunities. If you have any questions or additional insights, please feel free to leave a comment.
Drop comment below 👇
READ ALSO 👇