6 Features To Instantly Activate After Upgrading Your Samsung Galaxy Phones To One UI 6 Android 14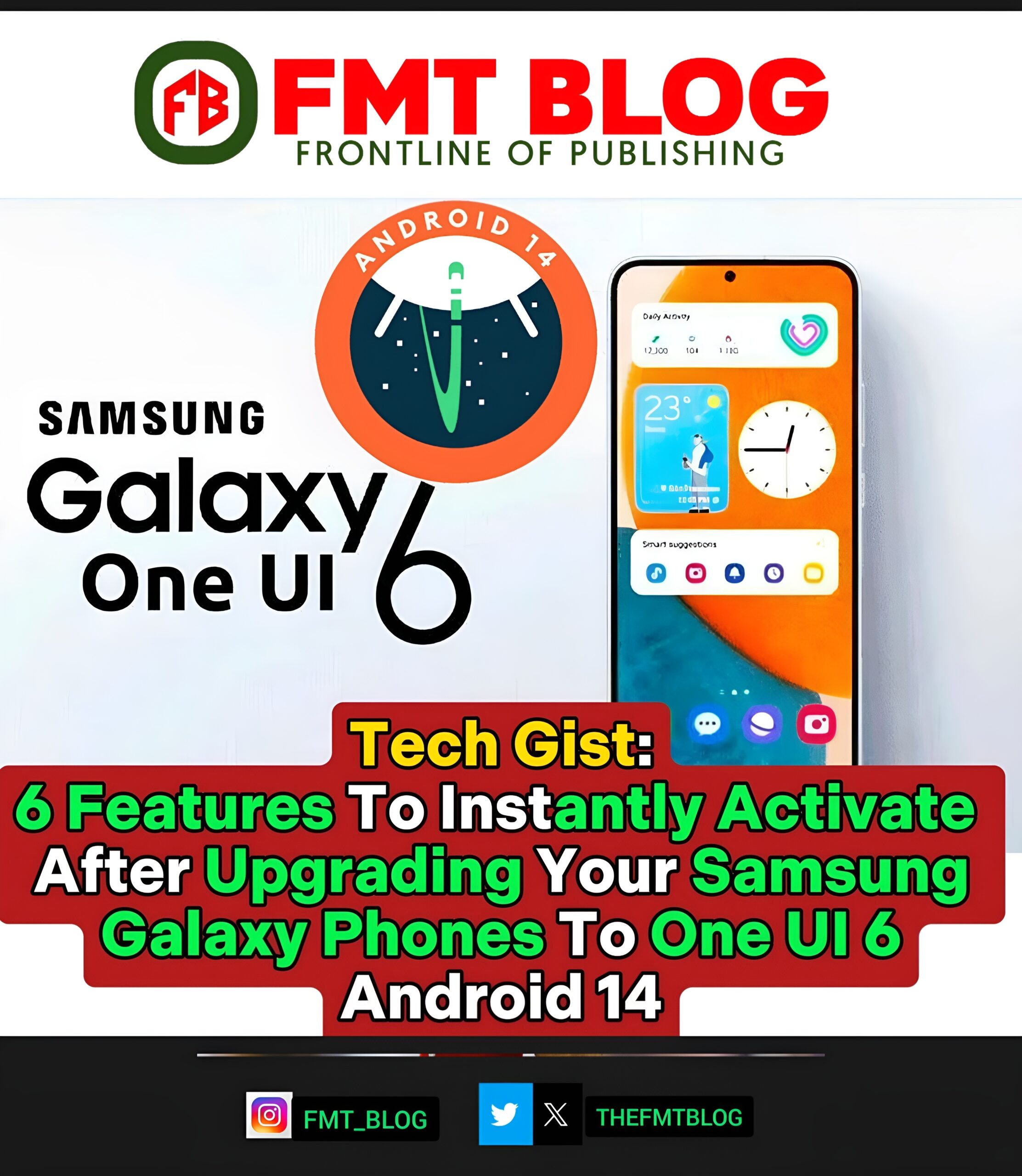 6 Features To Instantly Activate After Upgrading Your Samsung Galaxy Phones To One UI 6 Android 14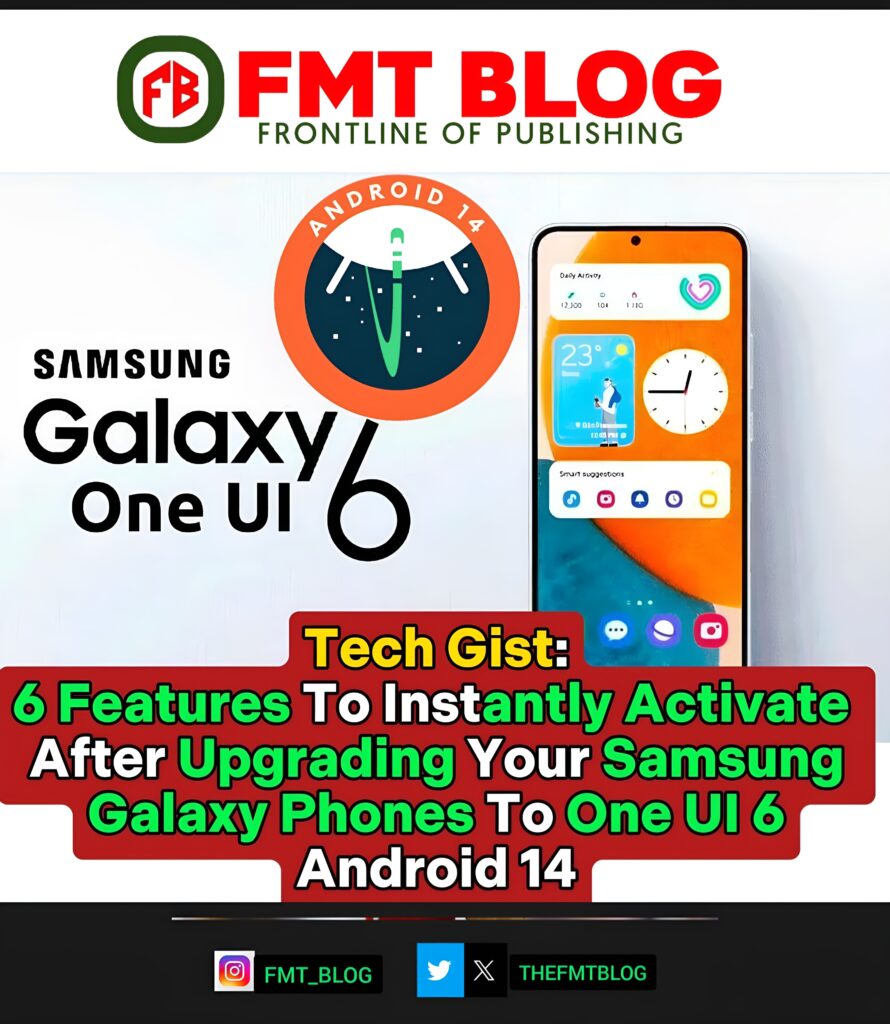 In late October, Samsung officially launched the One UI 6 and Android 14 update for the Galaxy S23, Galaxy S23+, and Galaxy S23 Ultra. For lovers of Samsung, the upcoming weeks and months will be exciting as quite a few more Galaxy devices that qualify for the upgrade are in line for it. Thus, Samsung is just getting started.
You can see all of the new features and updates in One UI 6 in our comprehensive guide. When your Galaxy smartphone has been updated to Android 14/One UI 6, there are naturally some features and modifications that are fascinating than others. 6 Features To Instantly Activate After Upgrading Your Samsung Galaxy Phones To One UI 6 Android 14
Add widgets for cameras to the home screen.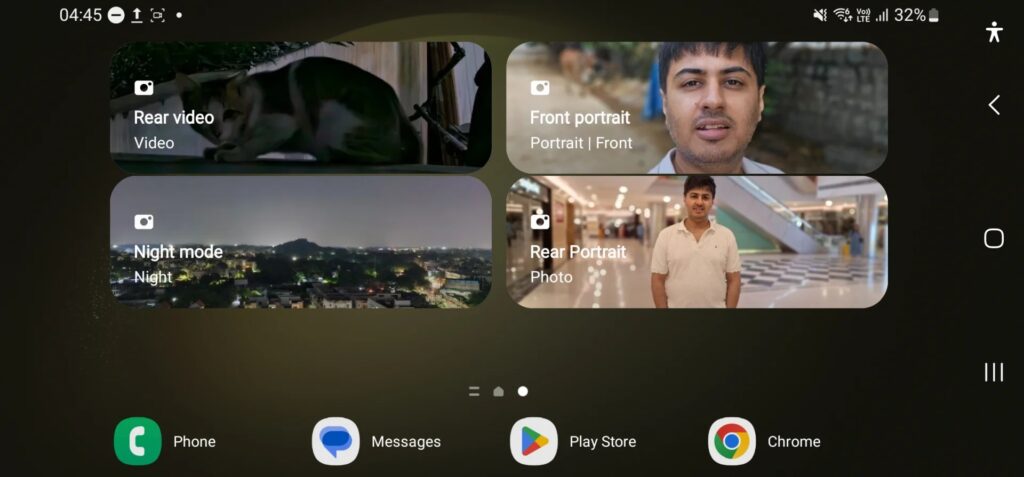 Samsung Galaxy smartphones running One UI 6 now have a camera widget that lets you quickly switch to a specific shooting mode. When using the widget to launch the Camera, you may choose the beginning mode, the album in the Gallery where images and videos will be saved, and the backdrop image (which can be the most recent picture in the Gallery app or any other image you choose).
With this new upgrade, as many camera widgets as you require are allowed, pinching the home screen, choosing Camera from the list of widgets, tapping the Add button, customizing the widget, and then clicking Save will add a camera widget to the screen.
To save space and arrange widgets in a stack, make one widget first, right-click on it on the home screen and choose Create Stack to add another. Continue this method to add other widgets. To move around stacked widgets, swipe left or right.
Set up the quick panel toggles for immediate access.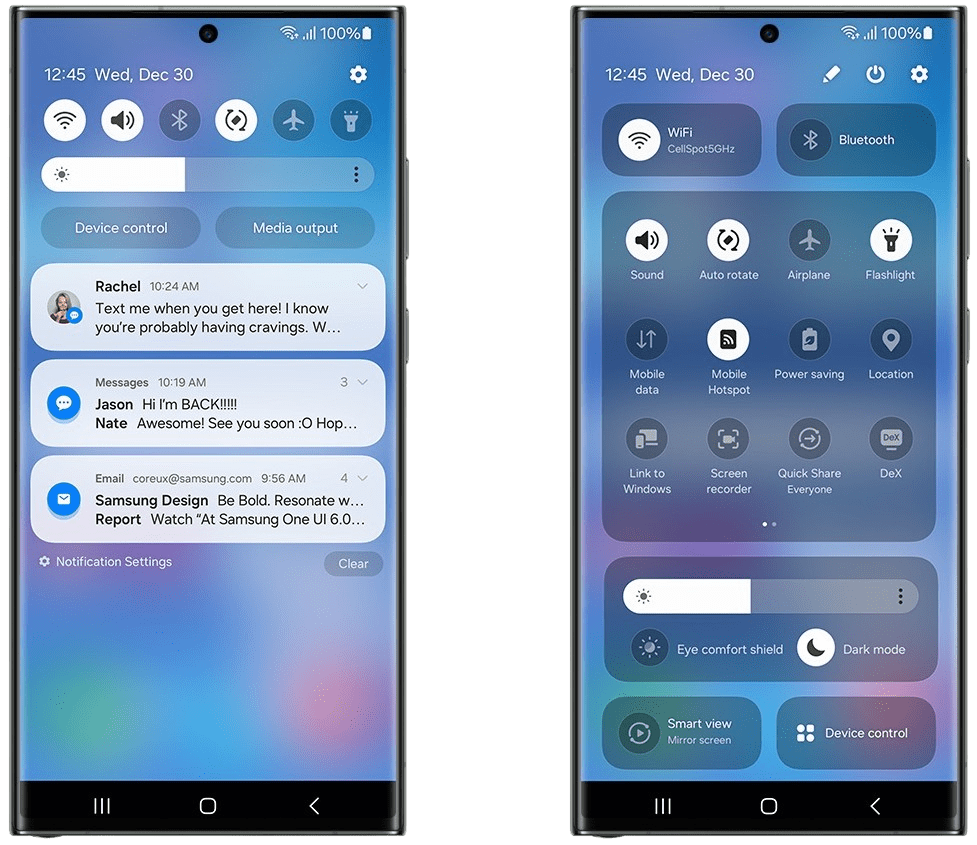 One UI 6 has updated the fast panel, which houses toggles for different device settings and capabilities, including Wi-Fi, flight mode, flashlight, etc. Although the redesign makes it a little difficult to operate one-handedly, it looks fantastic, makes it faster to access specific toggles (like dark mode) and shows more toggles at once.
On Galaxy devices, you can swipe down twice from the top of the screen to fully expand the quick panel, or you can swipe down once with two fingers.
There's another method on One UI 6. Now, you can configure the expanded quick panel to appear when you swipe down from the upper-right corner of the screen. Previously, this functionality was only accessible through the Good Lock software from Samsung, which isn't available everywhere.
Using two swipes down from the top of the screen, you can expand the fast panel, choose fast settings instant access by tapping the pencil icon at the top, and turn it on by tapping the switch.
Arrange alerts according to time.
Although Android's notification system is one of its best features, having too many alerts can be annoying. It takes a lot of scrolling to find the one you're searching for, especially because it appears to be arranged randomly. You may correct that on Android 14/One UI 6 by arranging notifications according to time.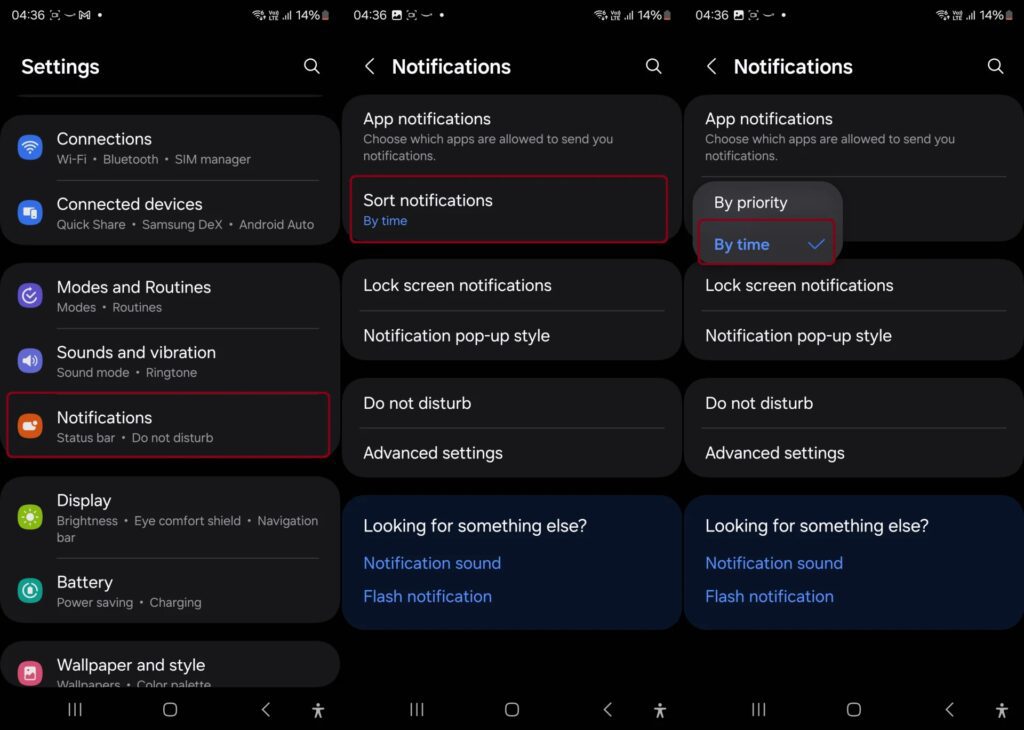 Although it won't significantly cut down on the amount of time you spend browsing through notifications, sorting them by time will help to organize the confusion. Open the Settings app on your phone, navigate to the Notifications menu, press the Sort notifications option, and choose By time rather than By priority to sort alerts by time.
Add fresh styles to the lock screen clock.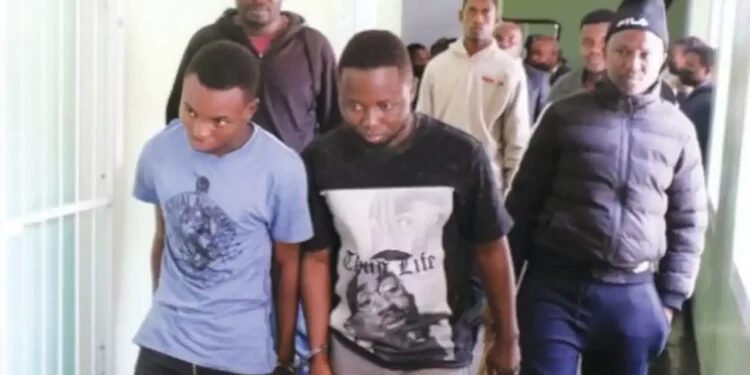 One UI 6 adds more styles and fonts to the lock screen clock; if you're tired of the same old appearance, you should try the new alternatives. Alternatively, you can reposition the clock so that it is not in the middle. You may access the Settings » Lock screen menu on your phone to perform these actions. You can move and change the font and style selection by tapping the clock once.
Make stickers using the Gallery's images and videos.
Among the several new camera and gallery capabilities that One UI 6 offers is the option to pick certain items or subjects in an image or video and save them as stickers. Any software that supports stickers, such as WhatsApp and other messaging apps, can import the saved stickers. You can access the saved stickers from the Samsung Keyboard.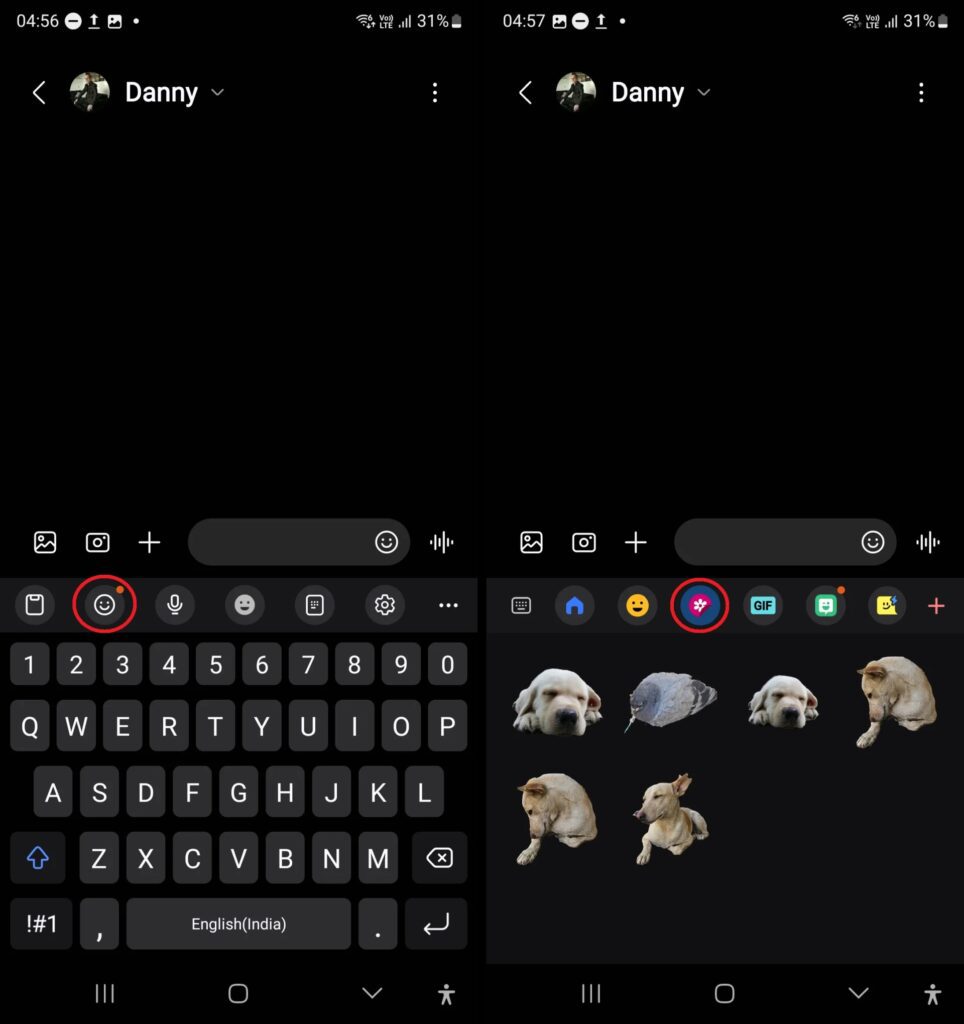 Open the Gallery app, select the desired photo, and then long press on the subject or object you want to utilize as a sticker to make stickers out of it. When the Gallery finds something worth cropping, it will present a few options. To save the sticker, select Save as sticker. To access the target object in a video, navigate to it, pause it, and then long-press it.
When the Samsung Keyboard is displayed on the screen, tap the smiling icon above the letter row and then the red gallery icon (the one before the GIF icon) to view saved stickers. To quickly add the sticker to the chat window or any other place you're trying to use it, tap the desired one.
Activate an auto blocker to increase Security.
One UI 6 has a brand-new function called Auto Blocker that improves the Security of your phone. Auto Blocker can prevent software updates and sideloading of apps using a USB-C cable. It can also block images in messaging apps that may contain malware, scan installed apps on your phone for malicious activity, and prevent app installation from unauthorized sources (i.e., apps cannot be sideloaded using their APK/installation file and must be installed from the Play Store or Galaxy Store).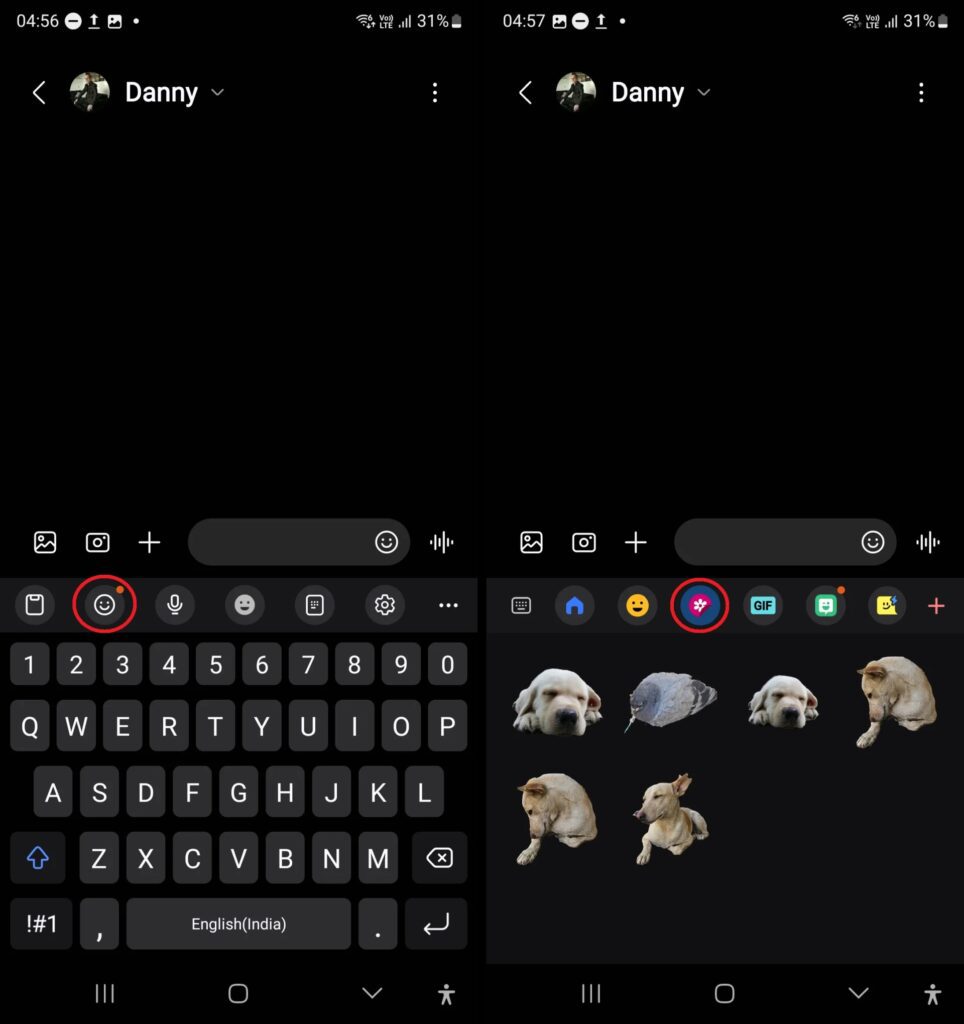 Although it isn't enabled by default, you can go to Security and Privacy in the Settings app on your phone and then choose Auto Blocker. One can individually turn on or off protection against fraudulent pictures and software updates over a USB cord. Still, it is impossible to turn off app security checks or block manual app installation using APK files without also turning off Auto Blocker.
If you found this 6 Features To Instantly Activate After Upgrading Your Samsung Galaxy Phones To One UI 6 Android 14 article educative enough, Kindly share.
Drop comment below 👇
READ ALSO 👇