9 People Dead, 20 Trapped As Church Roof Collapses During Baptism Mass Service In Mexico(PHOTOS)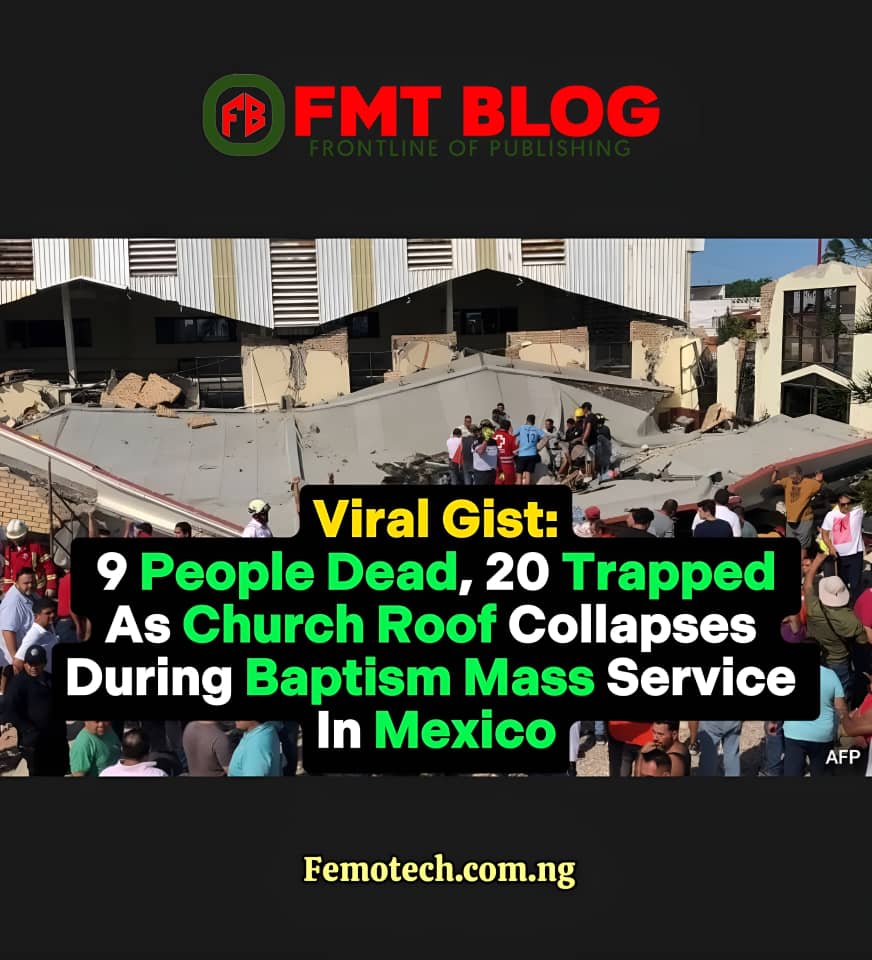 9 People Dead, 20 Trapped As Church Roof Collapses During Baptism Mass Service In Mexico
Following the roof of a church collapsing during a service on Sunday, October 1, no less than 9 people dead, and about 20 trapped in Northeastern Mexico.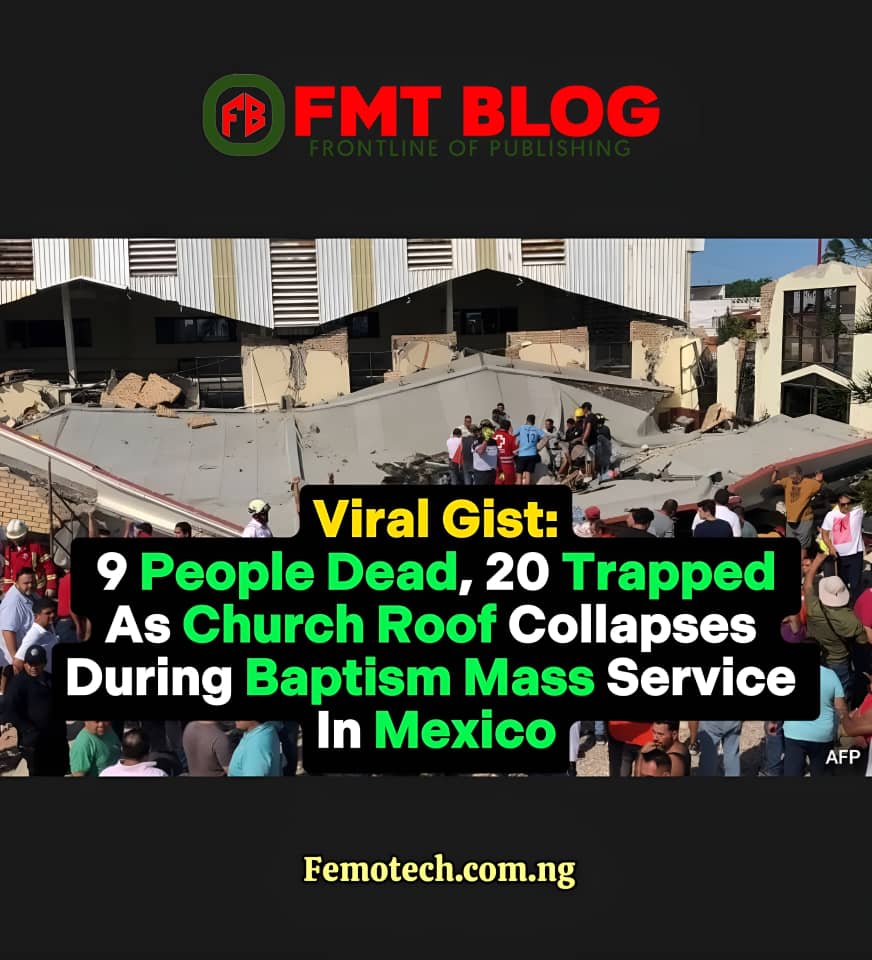 Forty-nine people, according to local media, were rushed to the hospital when the roof of the Santa Cruz church in Ciudad Madero caved in.
About 100 people were at a mass when it collapsed, according to police in the coastal state of Tamaulipas.
READ ALSO- 5 Reasons Women Struggles To Love Again- The Journey To Find Lost-Love(Must Read P1)
Rescue operations are still being conducted, and it is thought that some children are among those trapped.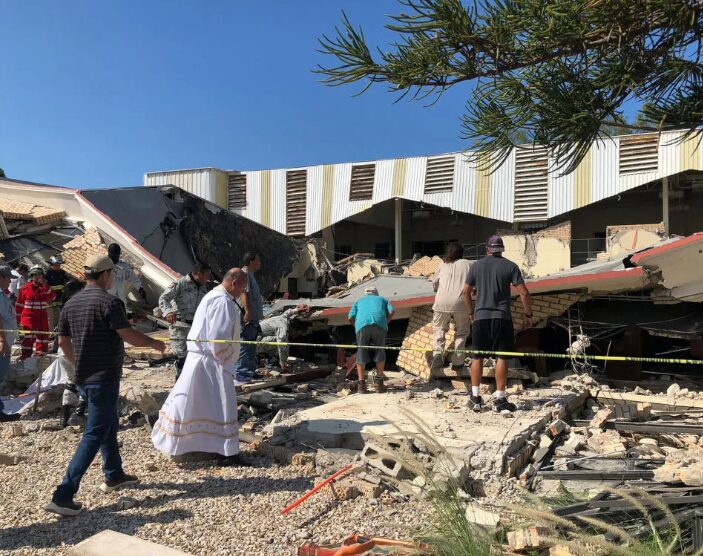 According to local media, a baptism was being celebrated when the ceiling fell, and at least 20 people were still missing beneath the rubble.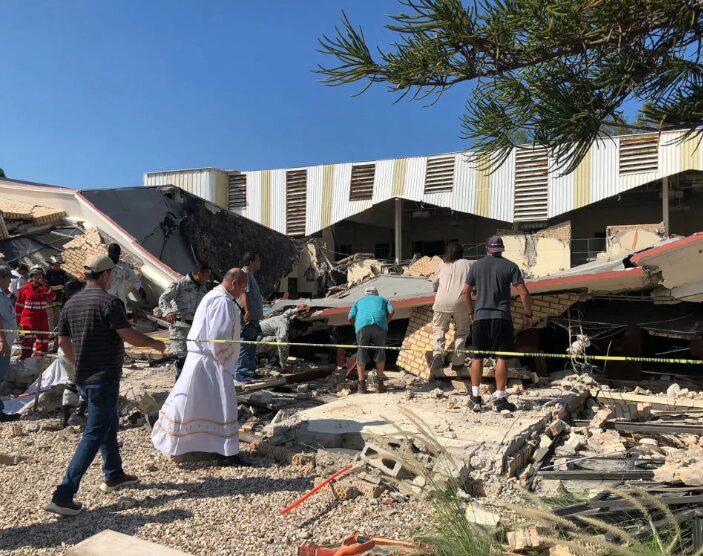 The incident happened in the early afternoon, according to a government statement.
Milenio Television footage shows scores of people attempting to prop up a portion of the collapsed structure with poles while others dig through the debris for survivors.
"We are going through a really difficult time… During the Eucharistic celebration, a church's roof fell, the local diocese's bishop, Jose Armando Alvarez, announced in a video shared on social media.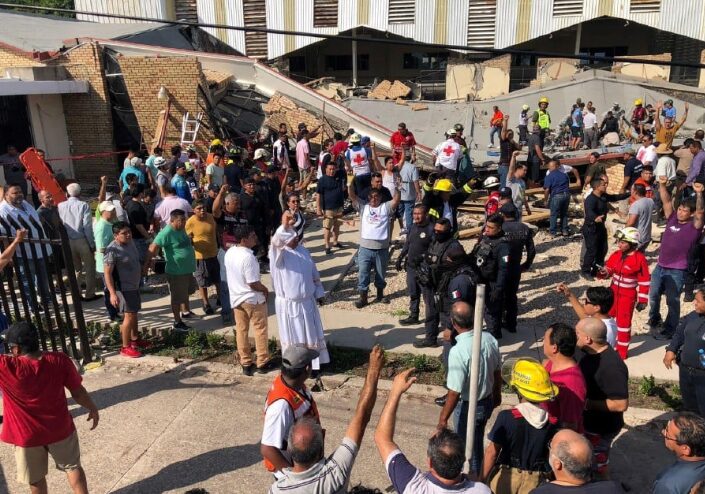 The collapse occurred at a crucial point in the church service, according to local journalist Franc Contreras, who spoke on the BBC World Service's Newsday programme.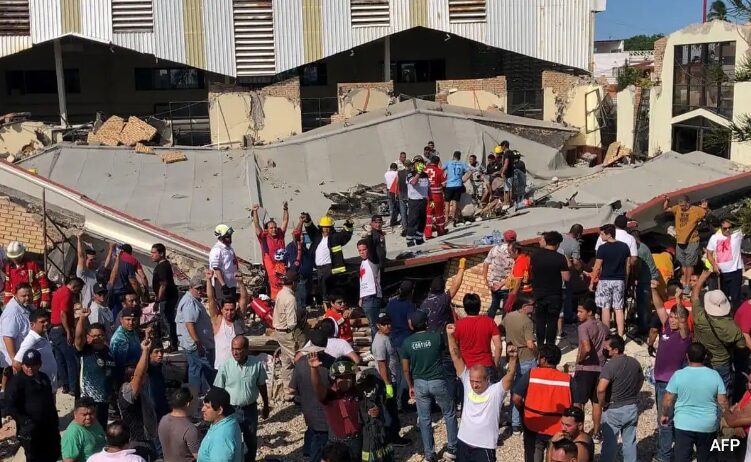 "The roof came down on top of them; bricks, concrete, and of course steel support structures coming down on top of the people," he said. "The church was packed with about a hundred people, and people were lined up to take the communion – of course, that's sort of the climax of the Catholic mass.
People gathered at the scene were reportedly asked to remain silent by authorities so that they could hear if anyone trapped inside were making a distress call.
Drop comment below 👇
READ ALSO 👇