Adidas Prepares to sell remaining $1.3 Billion Worth of Kanye West's Yeezy Inventory Over Anti-Semitic Comments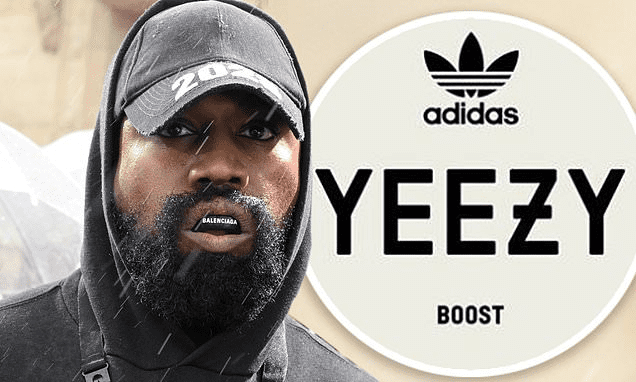 Adidas has made the decision to sell the remaining inventory of Kanye West's Yeezy line, which is valued at $1.3 billion, after severing ties with the rapper due to his offensive and anti-Semitic comments.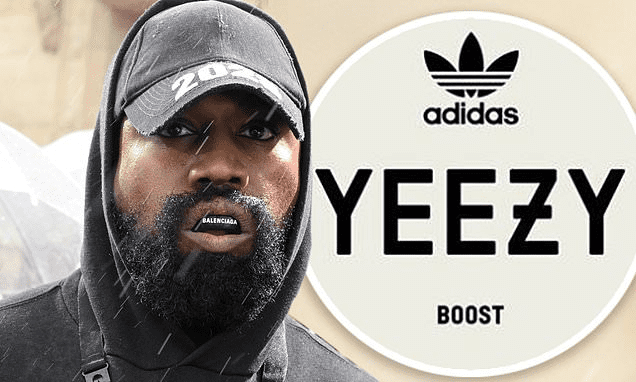 In an effort to combat discrimination, hate, racism, and anti-Semitism, the German athletic apparel and footwear company plans to donate a portion of the profits from Yeezy products to organizations like the Anti-Defamation League and other charities.
READ ALSO- AREN'T YOU PEOPLE TIRED OF ABUSING ME EVERYDAY ?- REALITY TV STAR, IFUENNADA ASK NIGERIANS
According to TMZ, the company is expected to commence the sale of Yeezy sneakers and other items from the collection in the coming days. This will mark the first opportunity for consumers to purchase Yeezy products since October 25, when Adidas officially cut business relations with the rapper and entrepreneur.
The controversy surrounding West's separation from Adidas arose when he and some of his models wore shirts featuring the phrase "White Lives Matter" during his Yeezy Paris Fashion Week show on October 3.
The Southern Poverty Law Center has pointed out that this phrase was adopted by neo-Nazi and white supremacist groups as a response to the Black Lives Matter movement.
In addition to the shirts, West also posted and made interviews containing anti-Semitic rhetoric. One particularly infamous post came shortly after his Instagram account was restricted for content that some users perceived as anti-Semitic.
In a tweet on October 8, 2022, where he wrote, "I'm a bit sleepy tonight but when I wake up I'm going death con 3 On JEWISH PEOPLE."
Adidas' decision to sell off the remaining Yeezy inventory while donating a portion of profits to organizations combatting discrimination and hate reflects their commitment to addressing these issues and promoting inclusivity.
"I find it ironic that I am accused of being anti-Semitic when in reality, black people are part of the Jewish community as well. It seems you have played games with me and attempted to silence anyone who opposes your agenda," Kanye West expressed in one of his initial tweets after a two-year hiatus.
Drop comment below 👇
READ ALSO 👇