Apple Sets To Rival ChATGPT As iOS 18 Hints To Feature Generative AI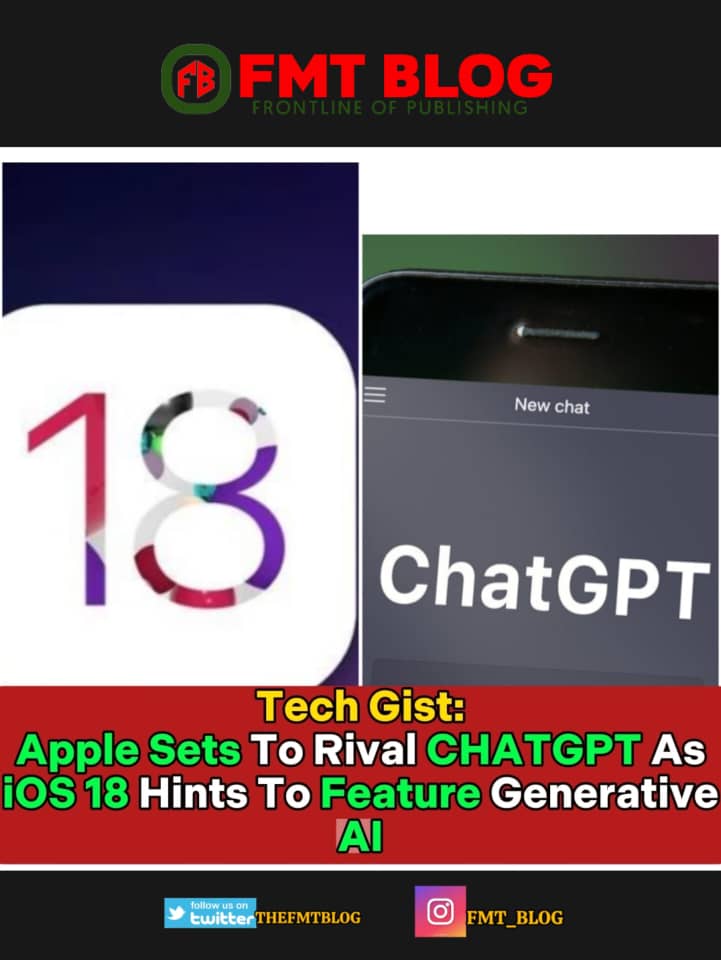 Apple's newest iOS 17 upgrade was released last month, and the corporation has already begun work on the anticipated iOS 18 version for next year. If the latest rumours are believed, Apple might unveil its long-rumored ChatGPT competitor for all its top iPhones.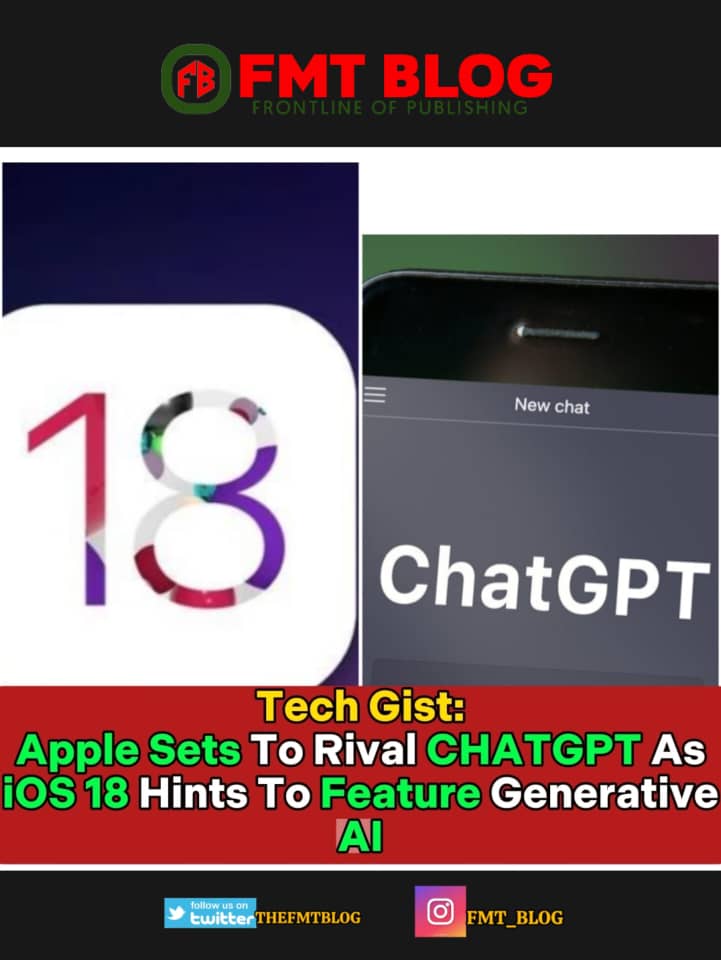 In a blog post according to MacRumors, a fresh research note issued this week by industry analyst Jeff Pu, who monitors Apple's supply chain for Haitong International Securities, claims that the company's AI-powered chatbot might be available as early as late 2024.
According to Pu's supply chain sources, Apple aims to develop a few hundred AI servers in 2023, with even more planned by the following year. With that schedule, generative AI technologies could make their way into iOS 18 and the iPhone 16 when they debut later in 2024, considerably sooner than expected.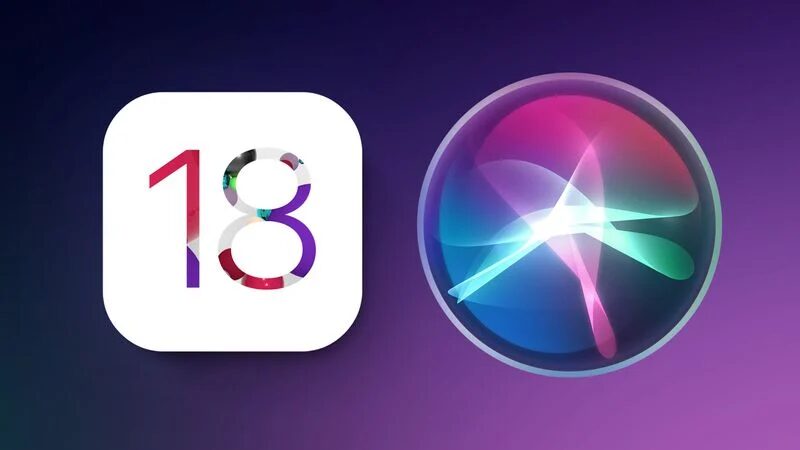 READ ALSO- Google To Ditch Passwords For Passkeys Forever Across All Its Apps
According to an earlier source, Apple began testing what employees were internally referred to as Apple GPT as early as July. According to MacRumors, Pu expects the firm to provide both cloud-based AI and so-called "edge AI," which entails more on-device data processing while protecting user privacy.
Before you get too excited, Pu noted that Apple's AI deployment would require patience, as the firm is carefully analyzing how to utilise and process personal data to avoid the same privacy concerns that have plagued AI-powered devices in recent months. That, of course, will take some time.
Siri might be one of the most significant uses for these generative AI characteristics. Information revealed last month that Apple intends to include big language models into its virtual assistant, allowing users to automate multi-step operations with voice instructions.
Siri, for instance, might capture a sequence of images and transform them into a GIF with a single voice command, then send that GIF to one of your contacts. This feature is scheduled to arrive on iPhones via a software update early next year, implying the release of iOS 18. 
All tech companies are bent on creating their own AI generative platform! Apple doesn't want to be left out…….Do you think it's good development for Apple ? Let's hear in under the comment sections.
Drop comment below 👇
READ ALSO 👇