Breaking- 40-Year-Old Maine Shooting Suspect Robert Card Found Dead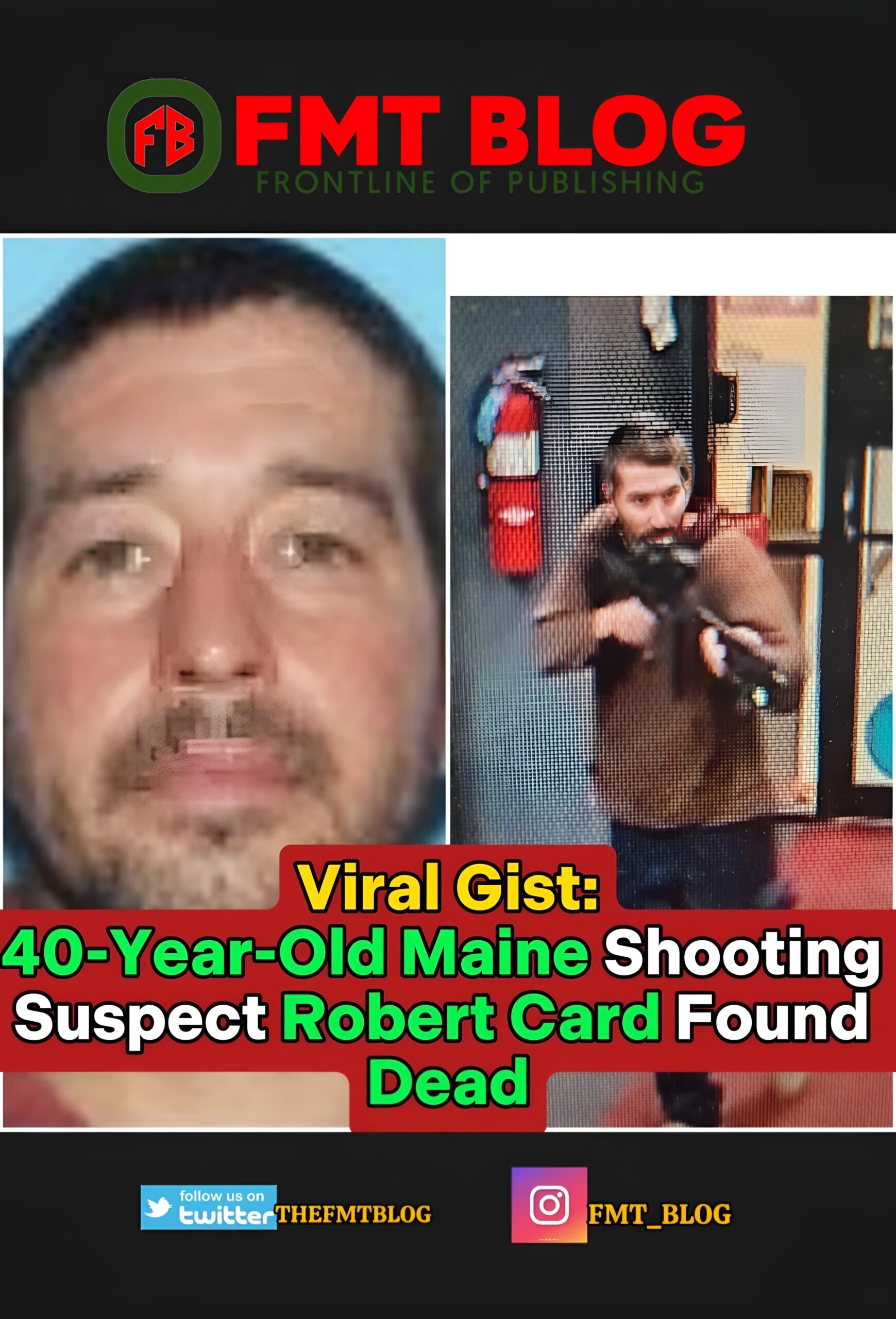 The suspected gunman responsible for killing 18 people in Lewiston, Maine, has been found dead.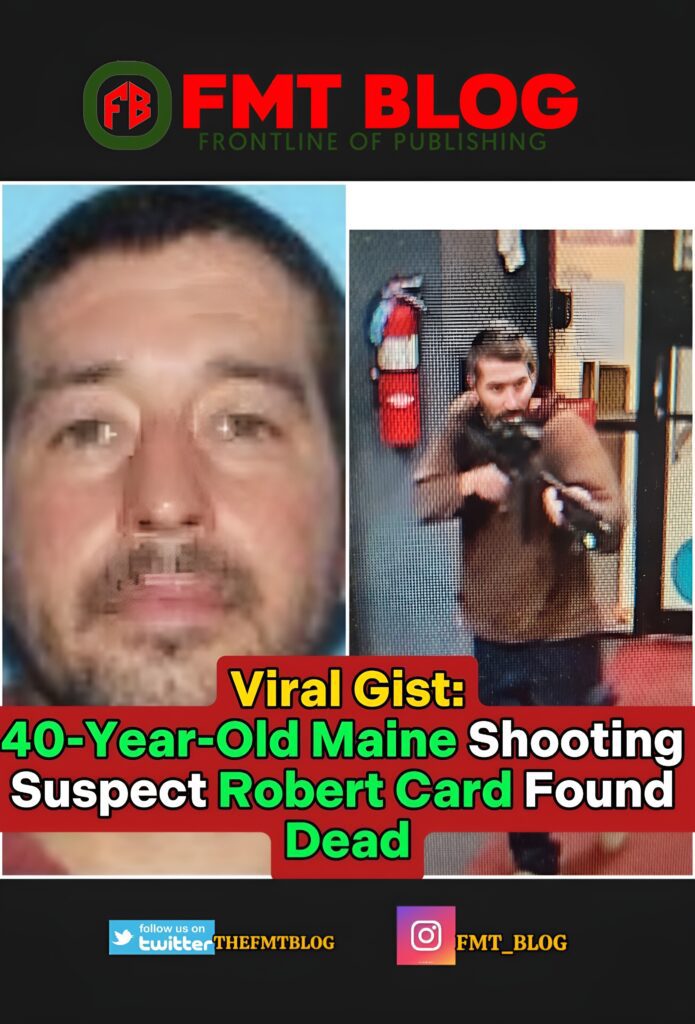 Robert Card, 40, was the subject of a 48-hour manhunt following the shooting at a bowling alley and bar.
Among the victims were Joshua Seal, a beloved father-of-four, and Bill and Aaron Young, a father and his 14-year-old son.
Thirteen others were injured, making it the deadliest mass shooting in Maine's history. The Androscoggin County sheriff's office confirmed Card's death in a social media post, stating that the suspect was deceased.
READ MORE: UNIBEN 500-Level Engineering Student Shot Dead Inside School Premises (VIDEO)
It is believed Card died from a self-inflicted gunshot wound near the Androscoggin River in the Lisbon Falls area, approximately 15 minutes away from the shooting location.
A note addressed to Card's son was discovered at a linked residence, along with his mobile phone and a gun found in his identified vehicle.
The search for Card involved multiple law enforcement agencies, including 80 FBI agents and Coast Guard personnel.
Despite the relief of his apprehension, the investigation will continue to provide closure to the victims' families. President Joe Biden expressed his determination to combat the ongoing issue of gun violence.
Drop comment below 👇
READ ALSO 👇