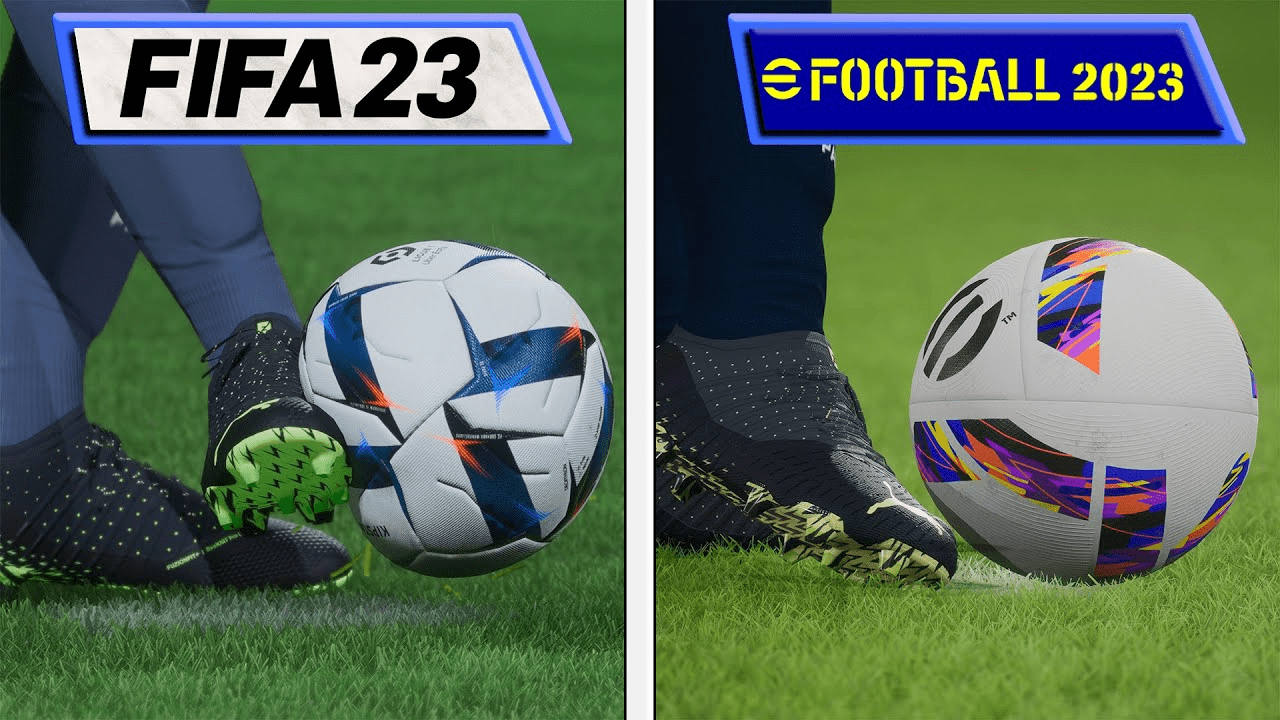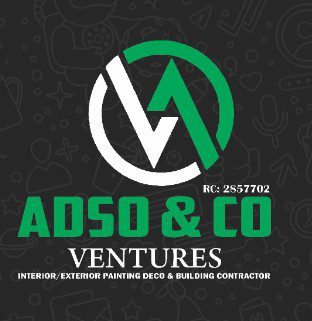 Introduction
Regarding soccer video games, two prominent titles dominate the market: Pro Evolution Soccer (PES) and FIFA. These games have captivated gamers worldwide, offering immersive gameplay, realistic graphics, and a thrilling soccer experience.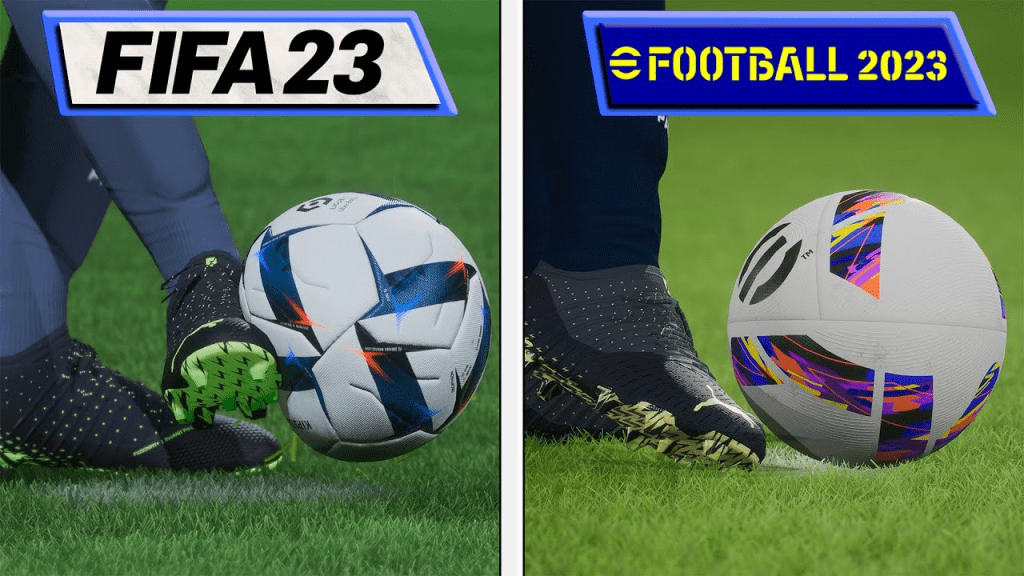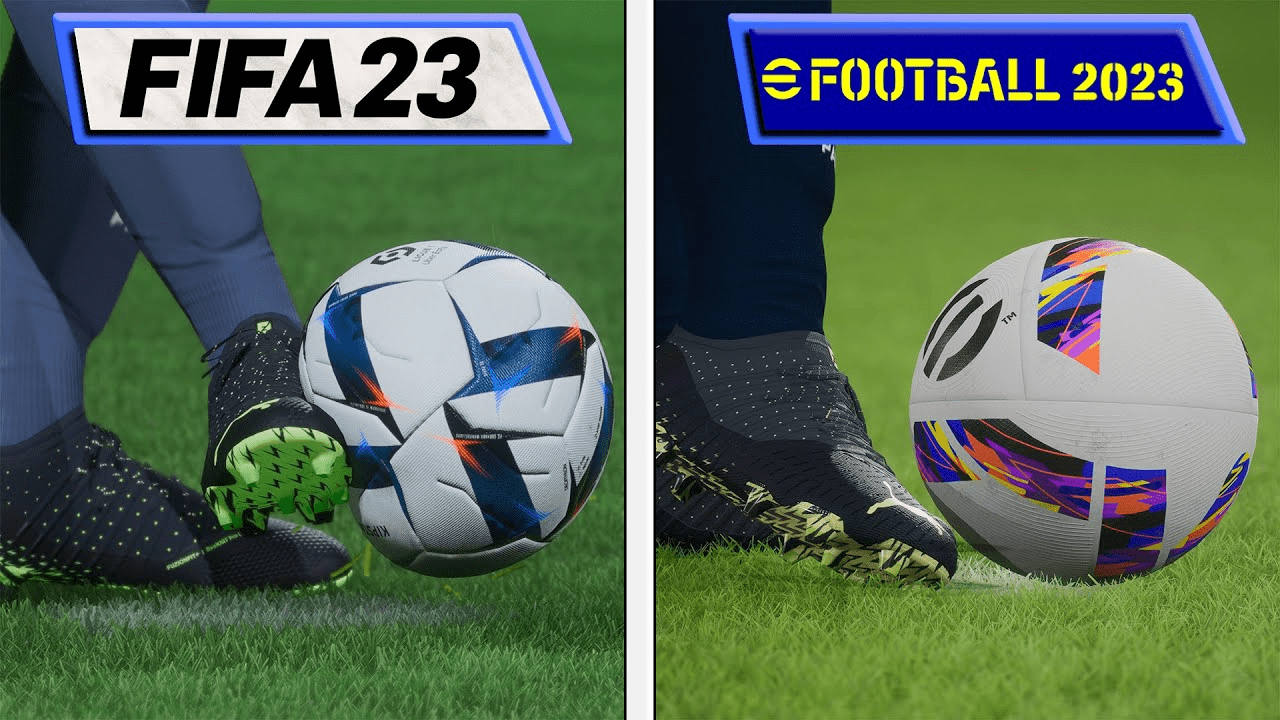 This article will thoroughly compare PES and FIFA, examining their gameplay, pictures, features, and overall gaming experience.
Gameplay
1.1 PES Gameplay
PES boasts a reputation for its realistic gameplay mechanics. The game emphasizes precise control, fluid movements, and strategic decision-making. It provides players with a challenging experience that requires skill and precision to master. The physics engine in PES contributes to the authenticity of player movements and ball physics, creating a lifelike soccer experience.
1.2 FIFA Gameplay
FIFA, on the other hand, offers a more accessible and arcade-like gameplay style. It focuses on delivering an enjoyable experience for players of all skill levels. The controls are intuitive, and the fast-paced gameplay allows for quick and exciting matches. FIFA also incorporates various game modes, including skill challenges and story-driven campaigns, which add depth and variety to the gameplay.
Graphics
2.1 PES Graphics
PES has made significant strides in terms of graphics, particularly in capturing player likenesses and stadium details. The visuals are highly realistic, showcasing intricate facial animations, detailed player models, and lifelike stadiums. The lighting and weather effects enhance the visual immersion, creating a stunning visual presentation.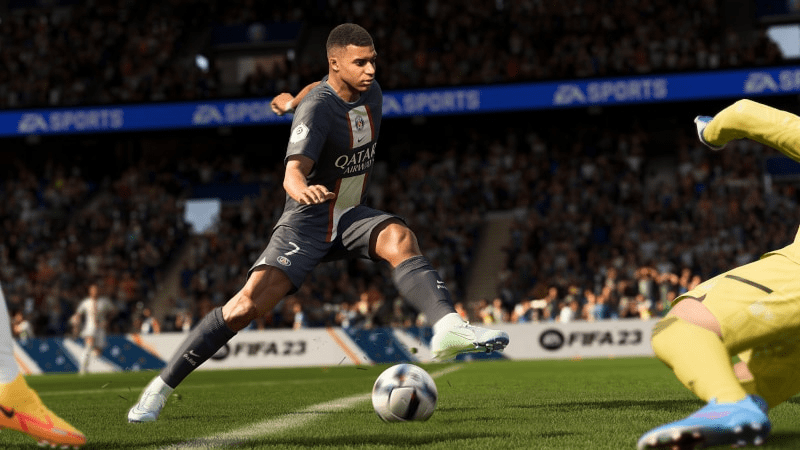 2.2 FIFA Graphics
FIFA is renowned for its impressive graphics, providing players with stunning visuals that rival real-life soccer broadcasts. The player models are meticulously crafted, featuring authentic details and realistic animations. The stadiums are beautifully rendered, capturing the atmosphere and ambience of real soccer matches. Additionally, FIFA's graphical fidelity extends to the crowd animations and environmental effects, adding to the overall immersion.
READ ALSO- HOW TO GET GRAMMARLY PREMIUM ACCOUNT FOR FREE IN 2023(100% WORKING)
Features
3.1 PES Features
PES offers a range of features that enhance the gameplay experience. One notable feature is the Master League mode, where players can manage and develop their soccer team, making strategic decisions on and off the field. PES also includes a wide selection of licensed leagues and teams, allowing players to compete with their favourite clubs. Furthermore, the game's player customization options provide an opportunity for personalization and creativity.
3.2 FIFA Features
FIFA excels in providing an extensive array of features. The game includes popular modes such as Ultimate Team, where players can build their dream team using collectable player cards. Career Mode allows players to take on the manager role and lead their team to glory. FIFA also boasts comprehensive licensing, featuring various leagues, teams, and stadiums worldwide.
Gaming Experience
Both PES and FIFA offer unique gaming experiences that cater to different preferences.
PES provides a more realistic and tactical experience, appealing to players who enjoy the intricacies of soccer and strategic gameplay. The game's emphasis on control and precision rewards skilled players and encourages mastery.
On the other hand, FIFA focuses on accessibility and entertainment, aiming to create an enjoyable experience for players of all skill levels. Its diverse game modes and immersive presentation make a captivating and engaging gaming experience.
Conclusion
In conclusion, PES and FIFA have strengths and cater to different player preferences. PES offers a realistic and challenging gameplay experience with an emphasis on control and precision. Conversely, FIFA provides accessibility, diverse features, and stunning visuals to create an entertaining soccer simulation. Whether you prefer a more strategic approach or a casual gaming experience, PES and FIFA deliver enjoyable soccer games that captivate fans worldwide.
Frequently Asked Questions
Q1. Can I play PES and FIFA on different gaming platforms?**
Yes, PES and FIFA are available on multiple gaming platforms, including PlayStation, Xbox, and PC.
Q2. Which game has better player animations: PES or FIFA?
PES and FIFA invest heavily in player animations, offering impressive lifelike movements. The choice between the two ultimately depends on personal preference.
Q3. Can I play online with friends in PES and FIFA?
Yes, PES and FIFA offer online multiplayer modes where you can play with friends and other players worldwide.
Q4. Are PES and FIFA updated with the latest player transfers?**
Both games strive to update their player databases regularly, including transfers, to provide an up-to-date gaming experience.
Q5. Can I create custom teams in PES and FIFA?**
Yes, both PES and FIFA allow players to create custom teams, providing an opportunity for personalization and creativity.
This article explored the critical aspects of PES and FIFA games, including gameplay, graphics, features, and the overall gaming experience. Whether you prefer the realism and precision of PES or the accessibility and entertainment of FIFA, these soccer games continue to captivate players worldwide. So grab your controller, choose your favourite game, and immerse yourself in the thrilling world of virtual soccer.