Viral Gists
Davido Pledges $10K To Eko Hotel Staff That Returned $70,000 To A Customer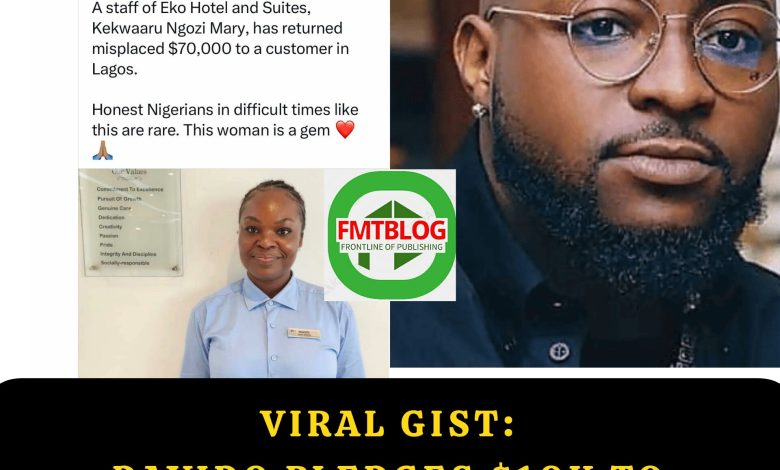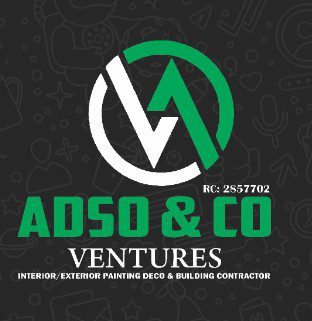 Nigerian singer Davido has pledged to provide $10,000 to Kekwaaru Ngozi Mary, a member of the Eko Hotel and Suites staff, for returning $70,000 to a client in Lagos.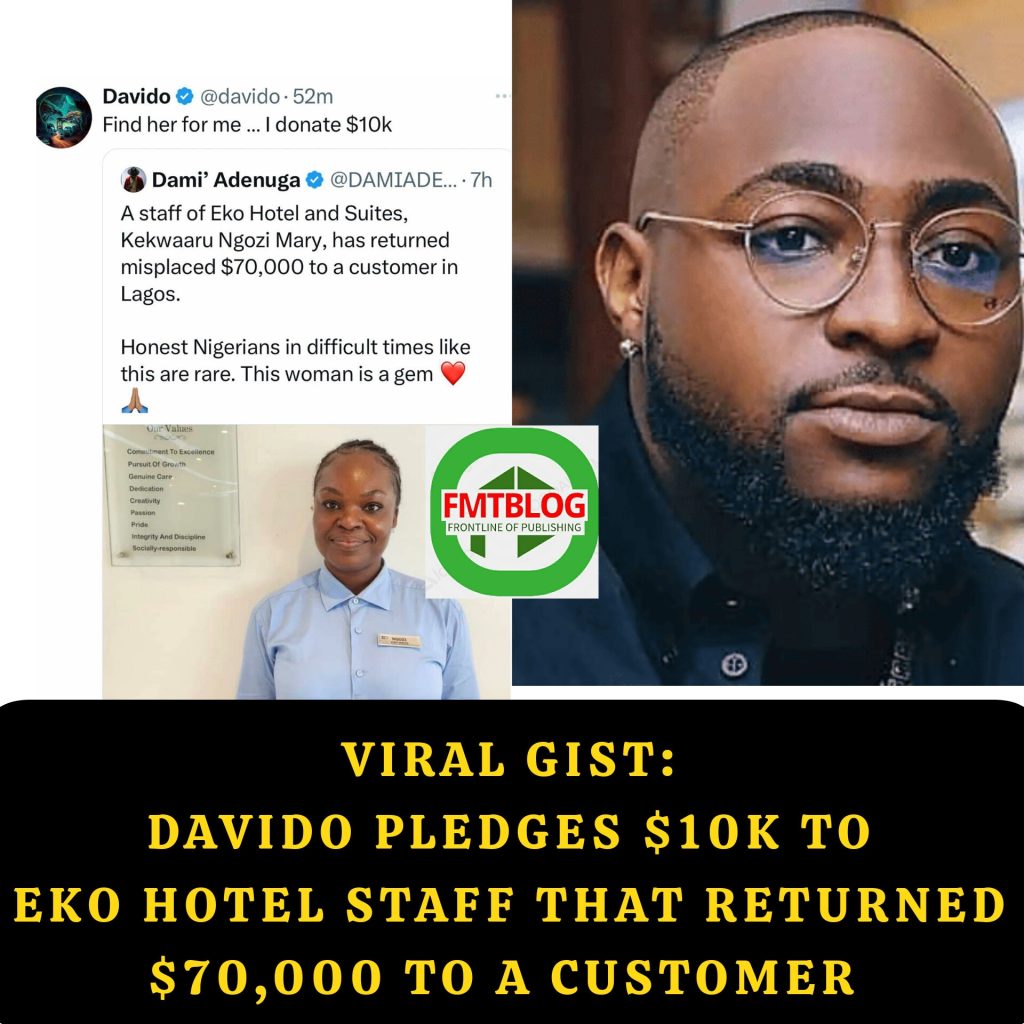 The client had lost the foreign cash while staying at the hotel, and Ms Ngozi discovered it and refunded the funds. She has received widespread acclaim for her candour.
READ ALSO- ENDSARS Massacre-Lagos State Govt Approves N61M For Mass Burial Of 103 Endsars Victims After 3 Years – FMT BLOG (femotech.com.ng)
Responding to the news on Twitter this evening, Davido requested assistance in finding the lady so that he could give her the money.