"Do Men Pray To Get Married Too !!!"- Reactions Trails As X Female User Demands Answers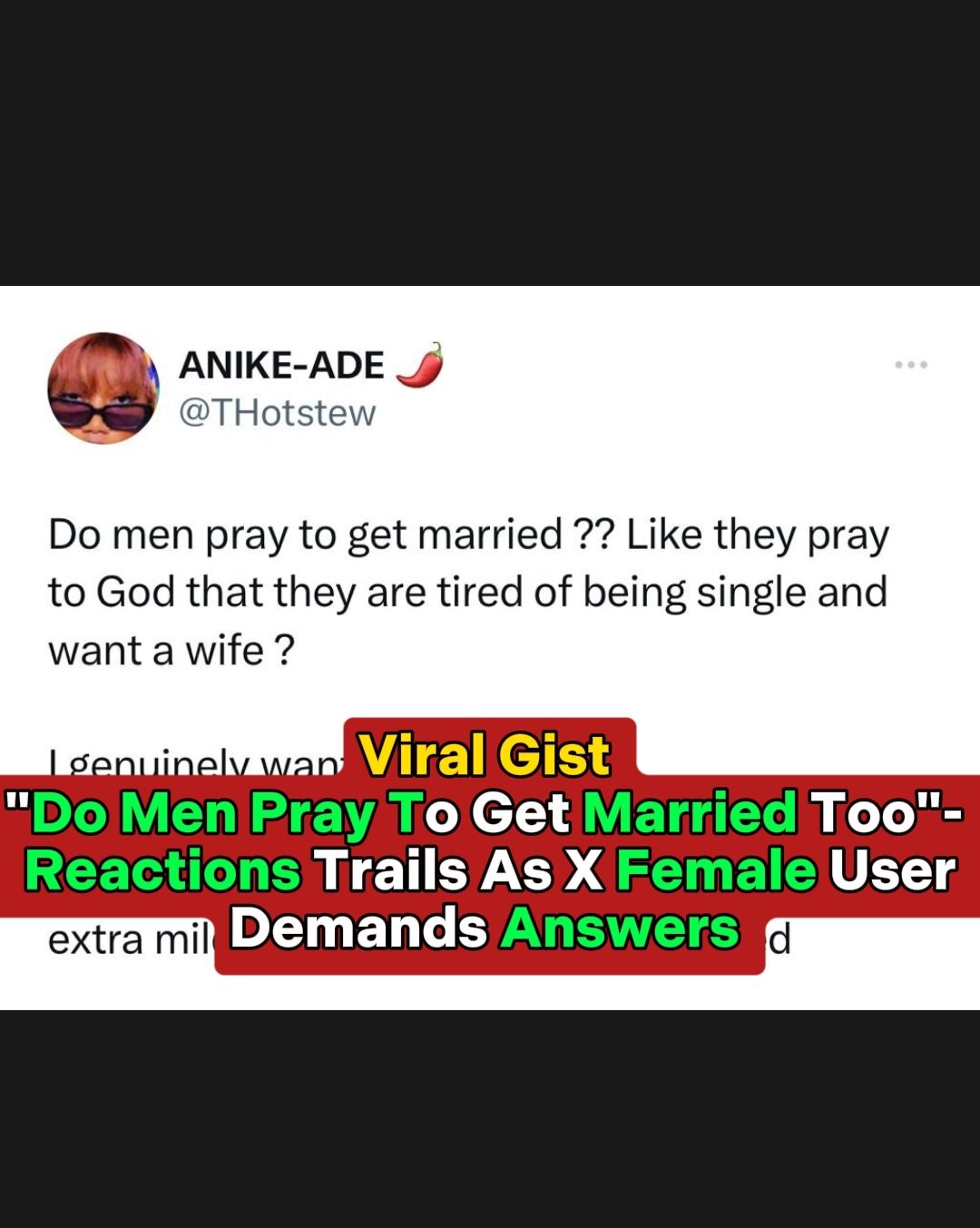 "Do Men Pray To Get Married Too !!!"- Reactions Trails As X Female User Demands Answers
Nigerian men have expressed their thoughts in response to a female user's question regarding whether men pray to God for a wife.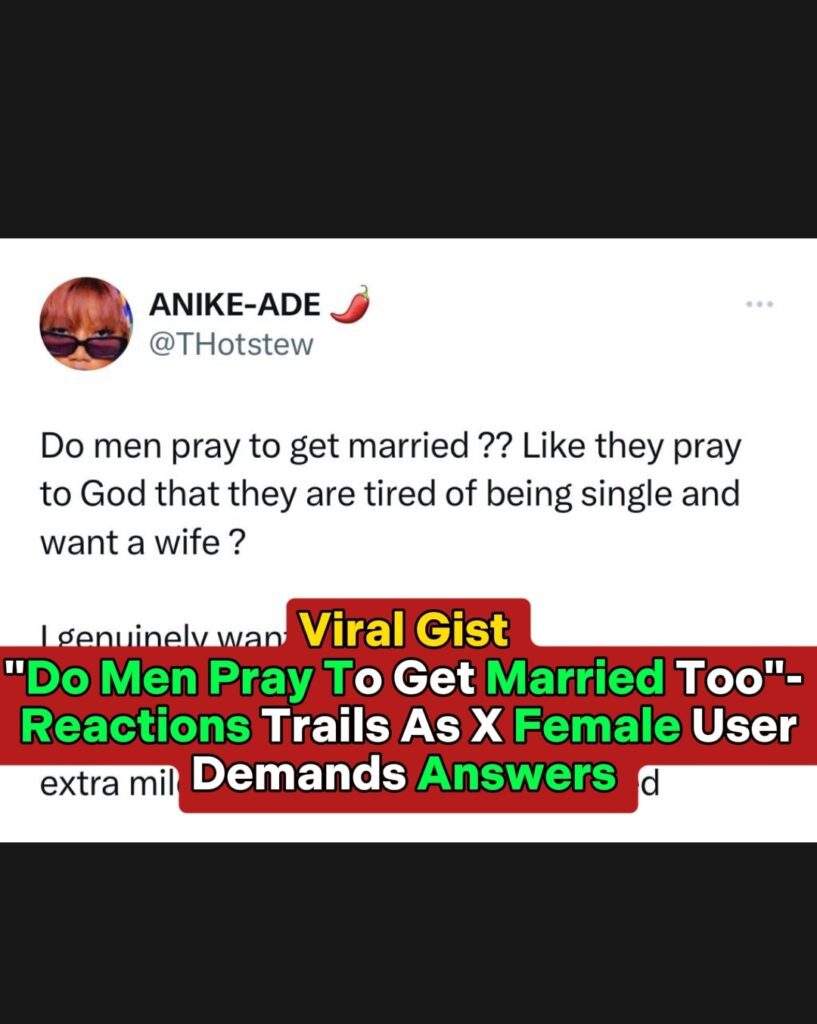 The user shared her curiosity, wanting to know if men actively seek divine intervention to end their single status and find a life partner.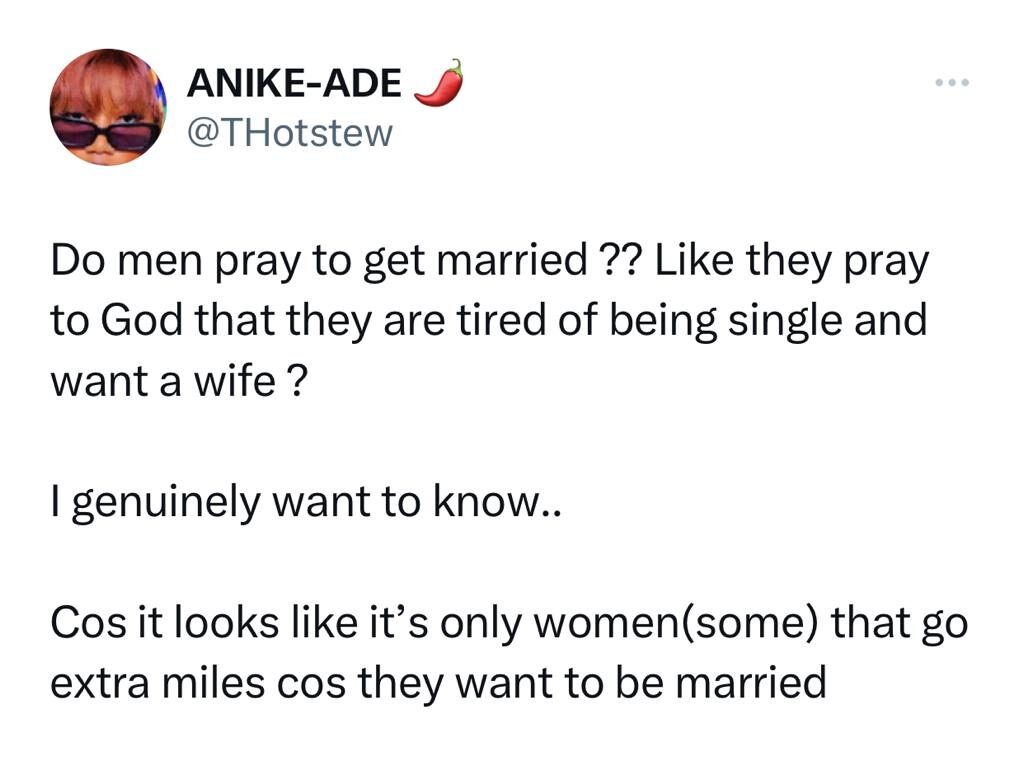 This query stems from the observation that some women go to great lengths in their pursuit of marriage.
READ ALSO: JUST IN!!!- Nigerian Medical Student Tied Up And Beaten To Death By Chinese Nationals In The Philippines (PHOTOS)
By raising this topic, the user seeks to explore whether men share a similar desire and approach.It's important to acknowledge that individuals' beliefs and practices differ greatly.
While some men may indeed pray for a wife, others may have alternative approaches or perspectives. The responses from Nigerian men can shed light on their personal experiences and viewpoints, illustrating the diverse range of attitudes among them on this matter.
As we delve into this discussion, let's explore various perspectives and appreciate the complexity of personal beliefs surrounding marriage and prayer among Nigerian men.
In the words of the X user; '
'Do men pray to get married ?? Like they pray to God that they are tired of being single and want a wife ? I genuinely want to know..
Cos it looks like it's only women(some) that go extra miles cos they want to be married"
Reacting to her post below;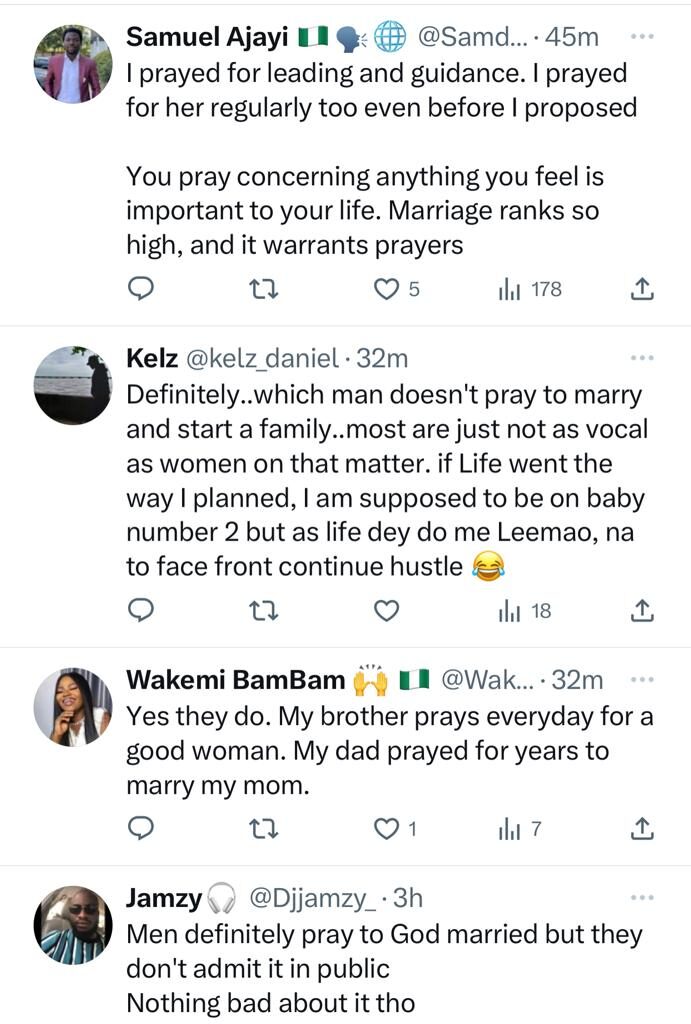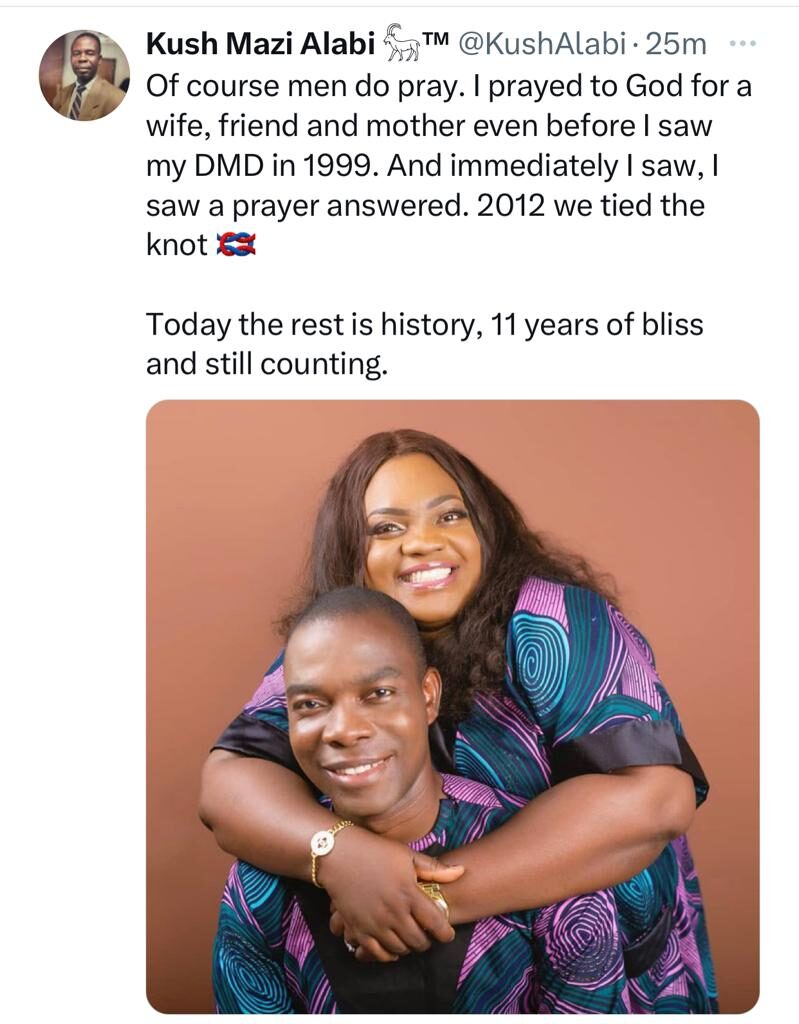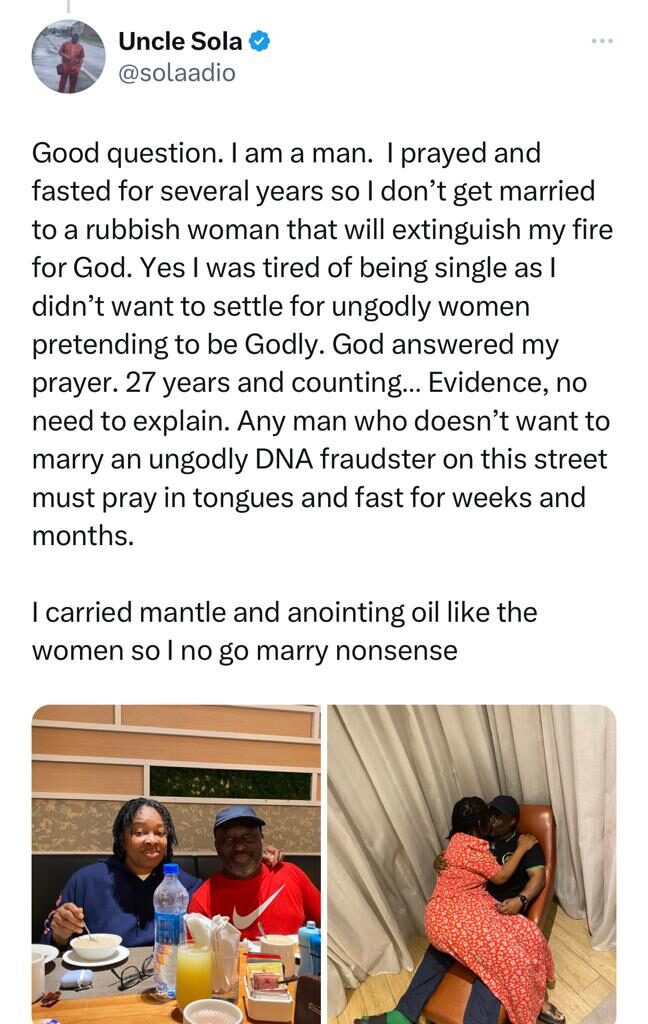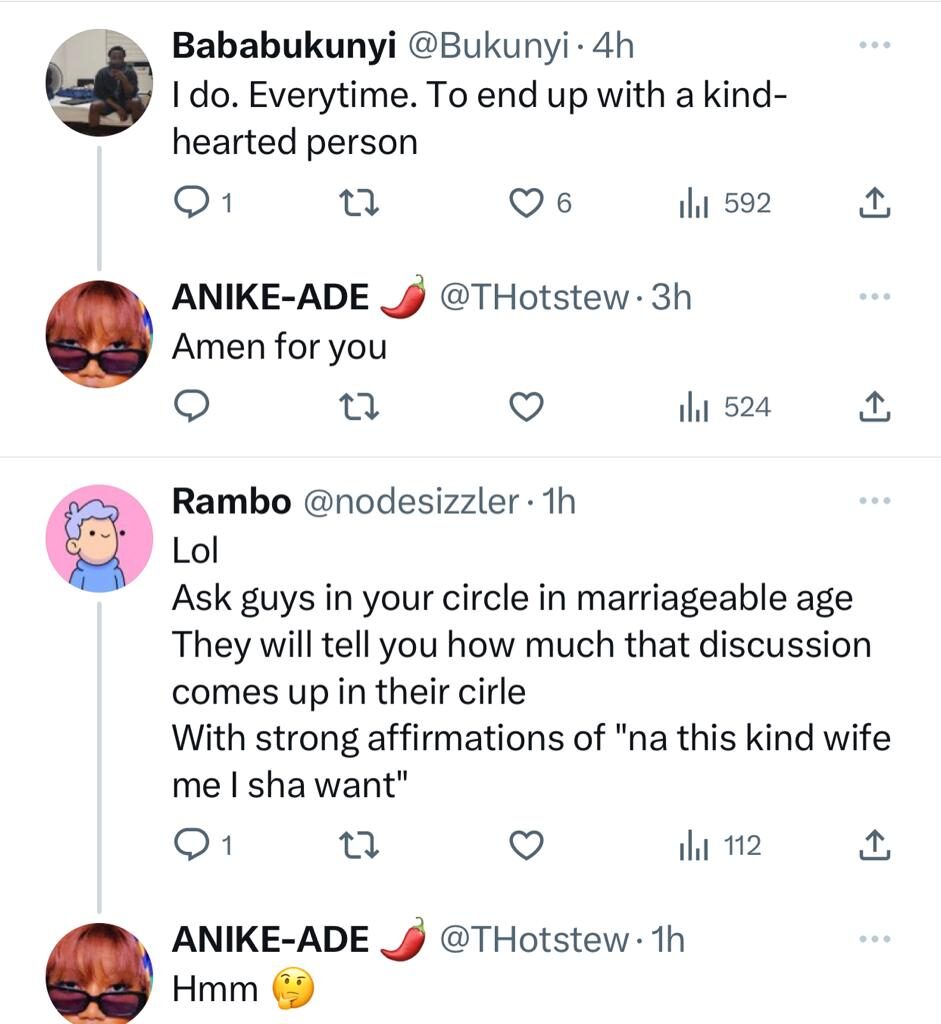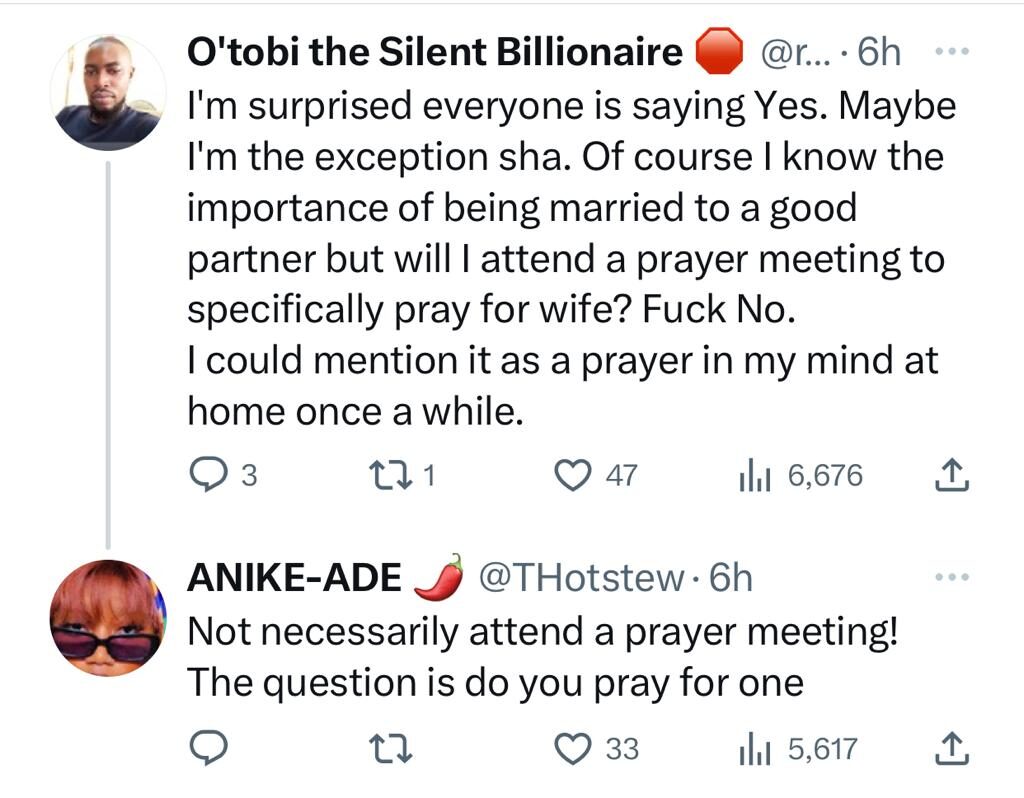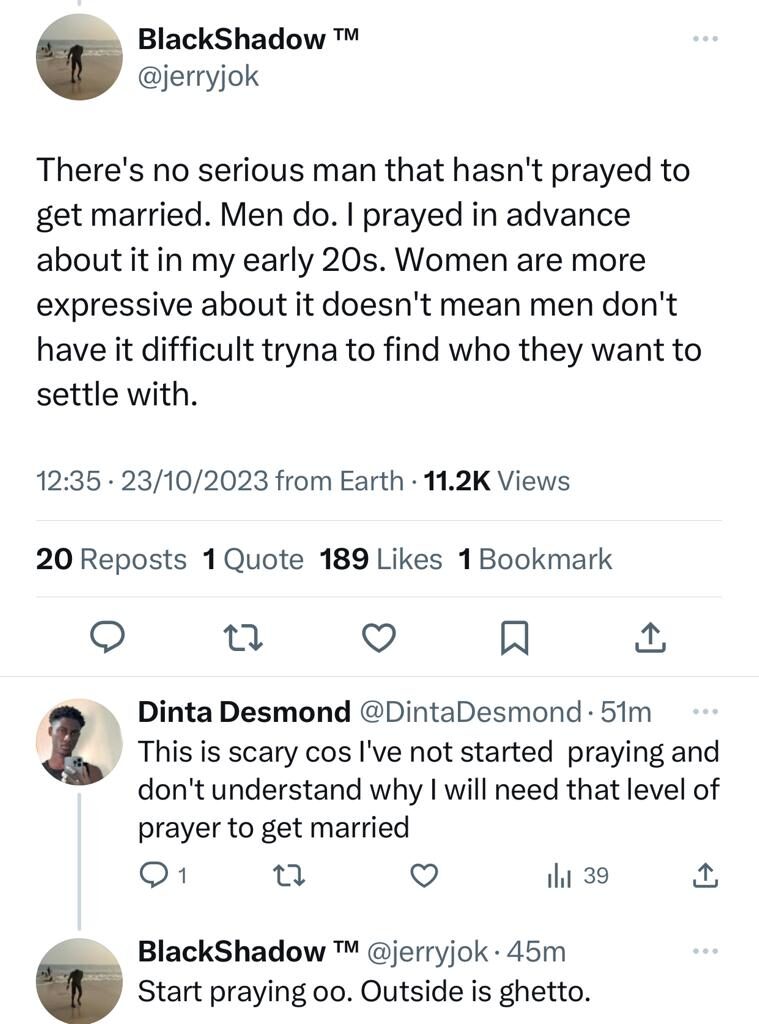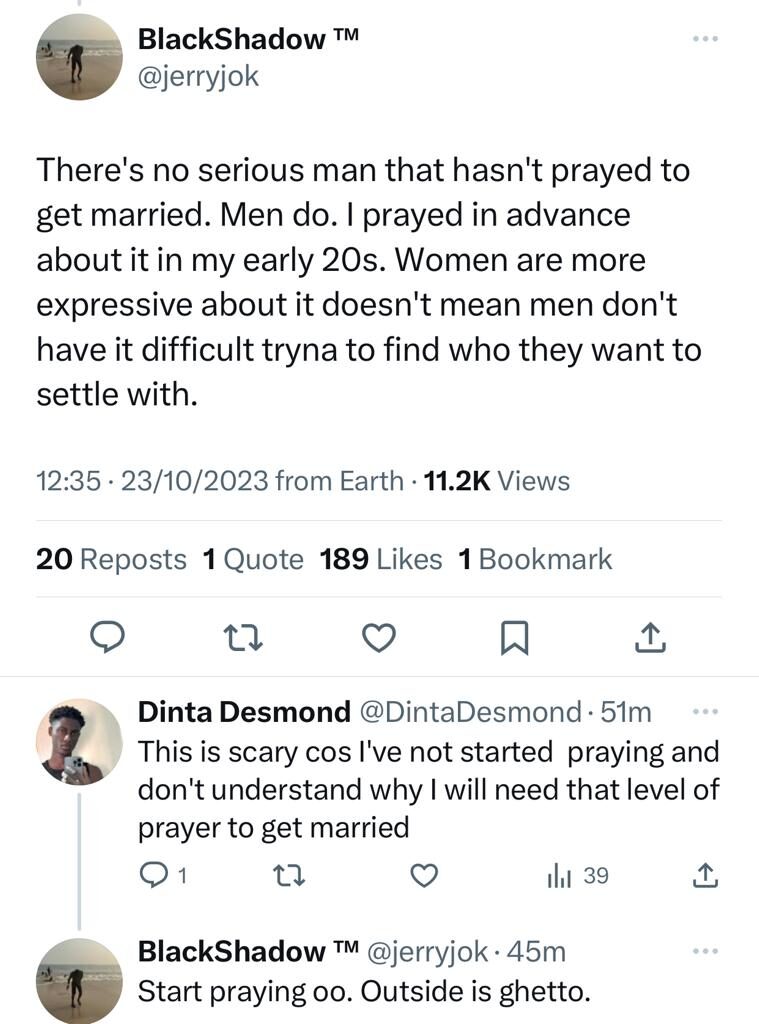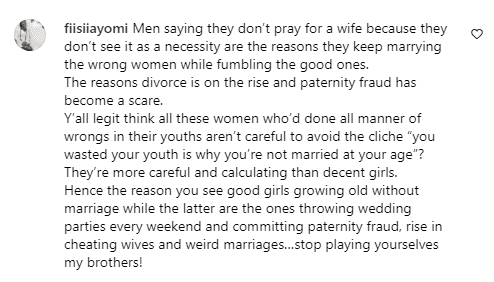 What do you think guys ? Let's hear your opinions about this under the comments section.
Drop comment below 👇
READ ALSO 👇