Drama As Nigerian Woman Orders Out Guest At Her 70th Birthday Party Over Failure To Buy Aso-Ebi (Video)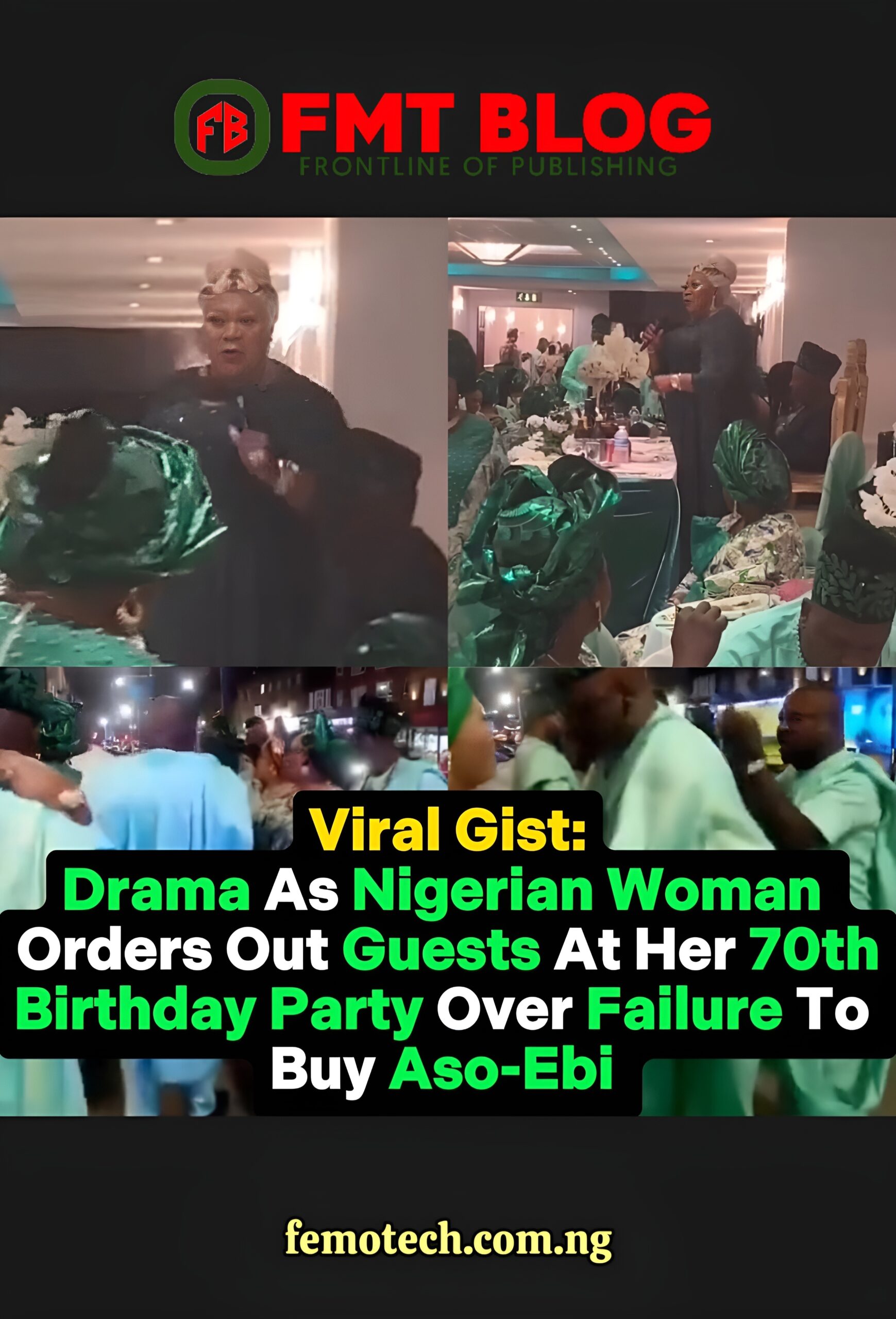 Drama As Nigerian Woman Orders Out Guest At Her 70th Birthday Party Over Failure To Buy Aso-Ebi (Video)
Drama broke out at a Nigerian gathering in the UK over the weekend when the celebrant told those in attendance who would not purchase asoebi to leave right now.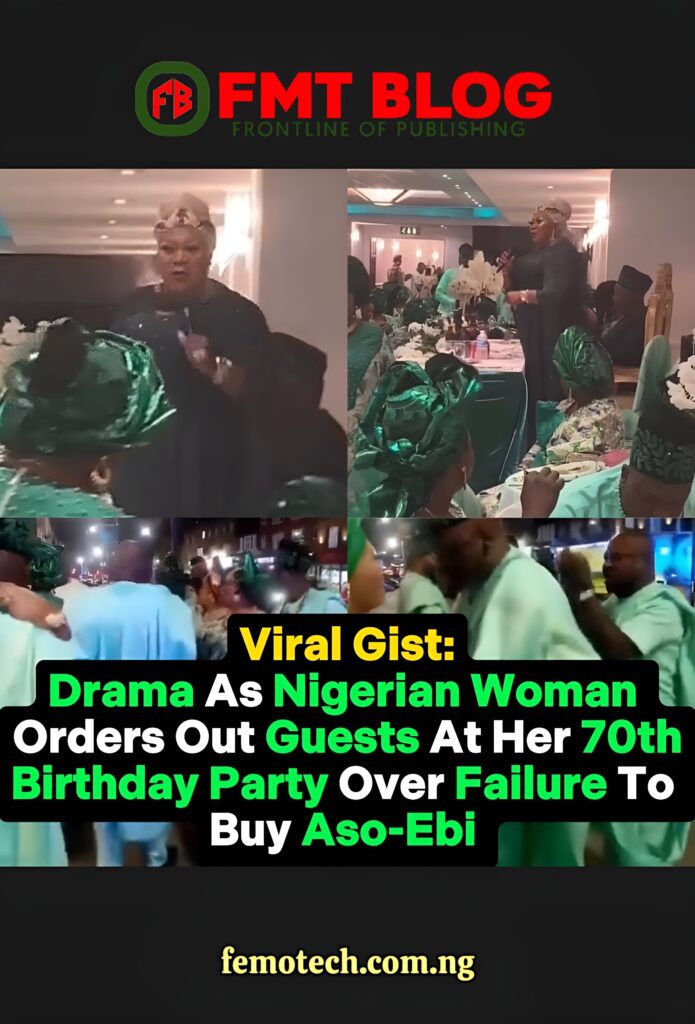 Before ordering those without Asoebi to go, the obviously irate woman patiently waited until the guests had begun to eat.
READ ALSO: "I'm In Total Shock"- Woman Says After Seeing Another Woman's Face On Her Body (PHOTOS)
She continued by stating that they should go right away if they know they want to live to be 70 years old.
The only option left to the guests was to complain and depart.
View the video here;
Drop comment below 👇
READ ALSO 👇