Viral Gists
'Ebola Tinubu' Trends As Niger Cuts Diplomatic Ties With Nigeria, France, Others (PHOTOS, VIDEOS)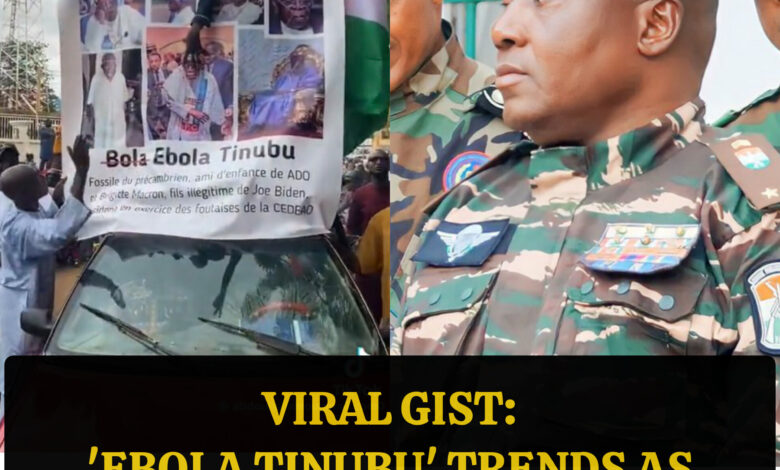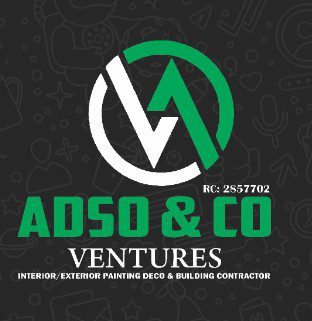 'Ebola Tinubu' Trends As Niger Cuts Diplomatic Ties With Nigeria, France, Others.
President Bola Tinubu has been trending on Twitter following the Coup in Niger Republic.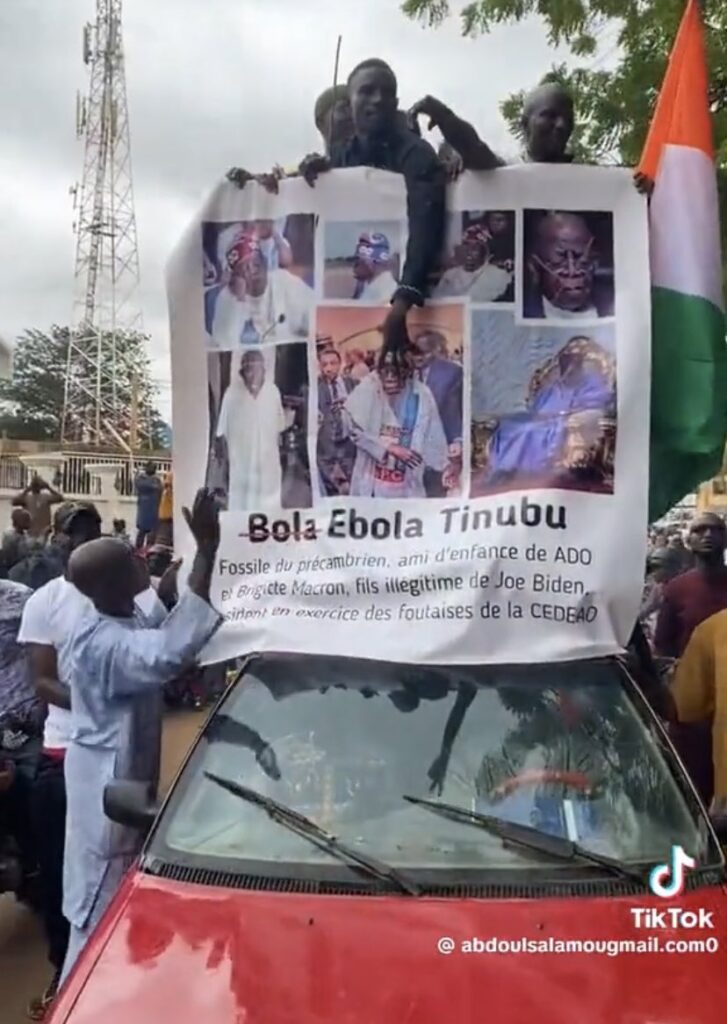 Recall that their has been a coup in the country and the Nigerian president, Tinubu and other countries deem it fit to resolve the National conflict a protest was staged tagged 'Ebola Tinubu'
READ ALSO- Breaking! Helicopter Crashes In Lagos (PHOTOS, VIDEO)
Infact as a result of the intervention of the Nigerian government under President Tinubu's administration, Niger reportedly cut diplomatic ties with Nigeria, France and the United States of America.
PHOTOS AND VIDEO BELOW;