Viral Gists
Fear grip residents as Coffin with photo of man who is still alive found dumped outside his compound (Photos)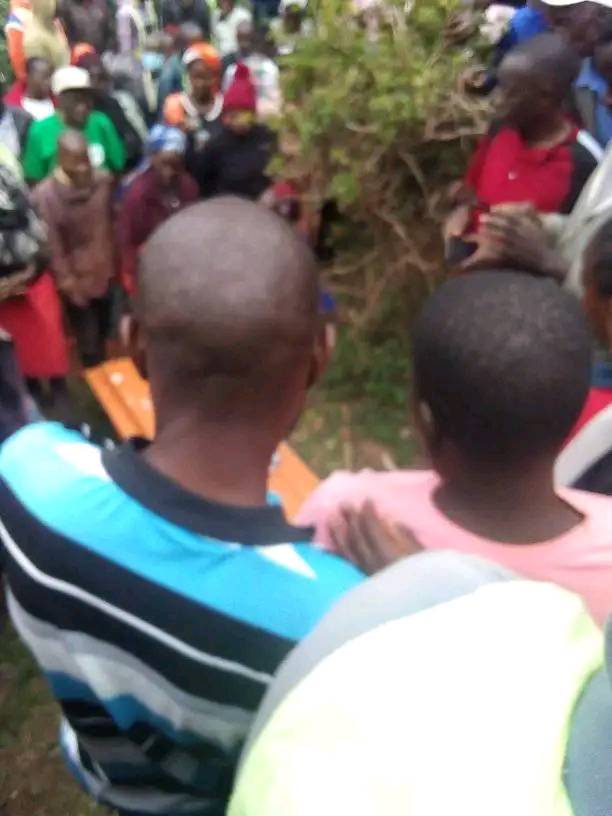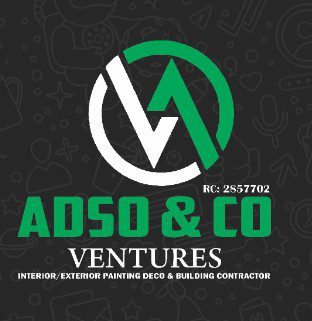 Residents of Nyamwansu Tabaka ward in South Mugirango, Kisii county, Kenya, are reportedly gripped with fear following the discovery of a coffin with a picture of a person dumped in the community.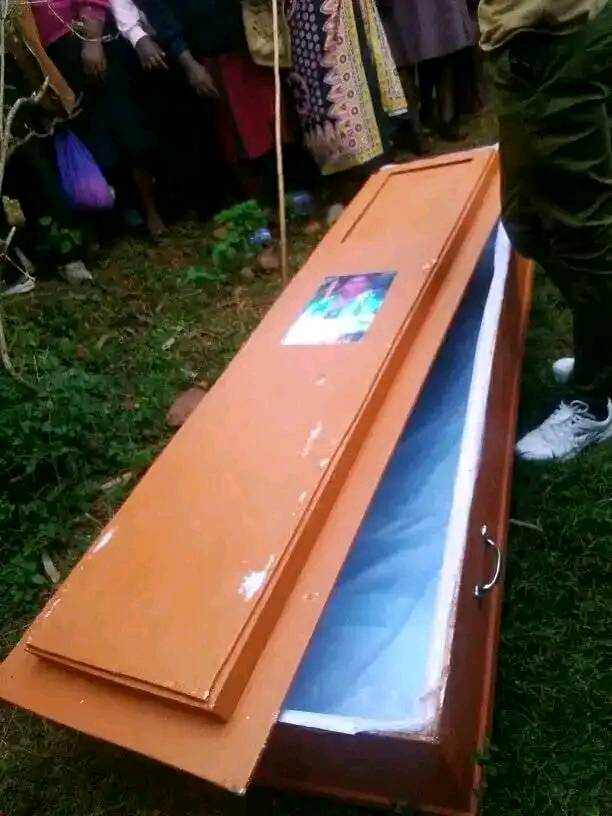 The coffin was found outside the compound of Mzee Kayusi, a respected elder in the community who is still alive. The incident has caused confusion among the residents, as the presence of a living person's picture in a coffin is considered taboo in their local customs and traditions.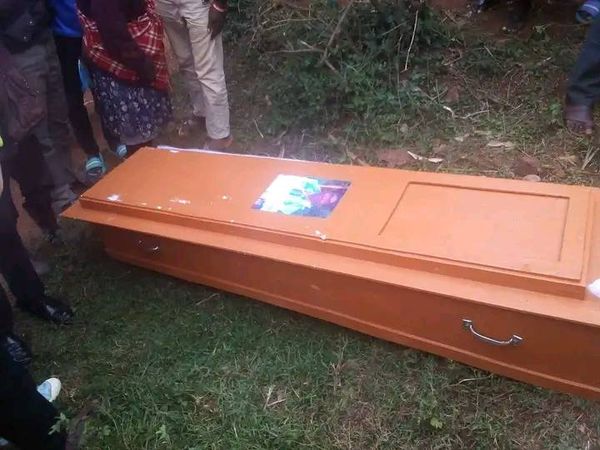 The media has taken an interest in the matter, with reporters arriving at the scene to cover the story. The community is in a state of disbelief, with many wondering who could have placed the picture in the coffin and for what purpose. Authorities have been called upon to investigate the incident and prevent such occurrences in the future.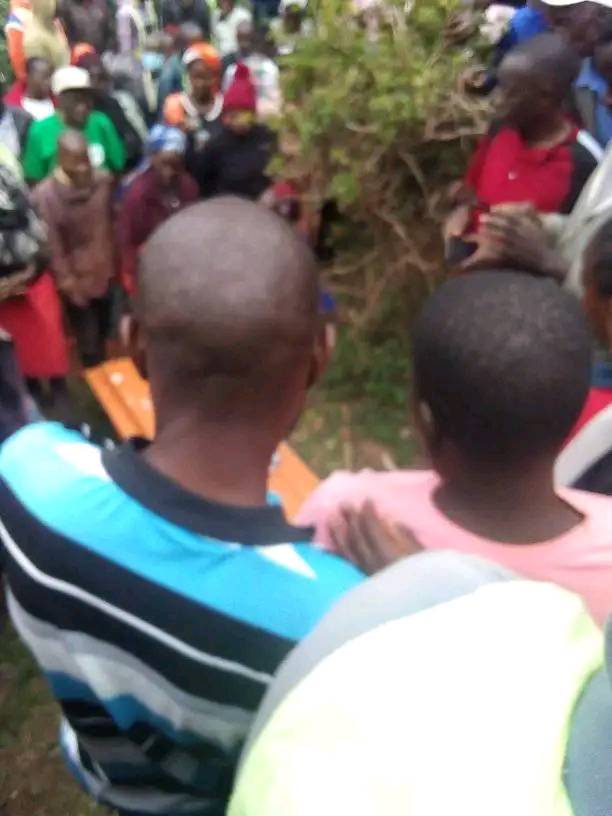 A purification ritual is being planned by the community to dispel any negative energy that may have arisen as a result of the discovery.