Fr. Kelvin Ugwu Demands Justice for Deborah Samuel: Questions Buhari, Tambuwal, and the Police on the Anniversary of Sokoto College Student's Murder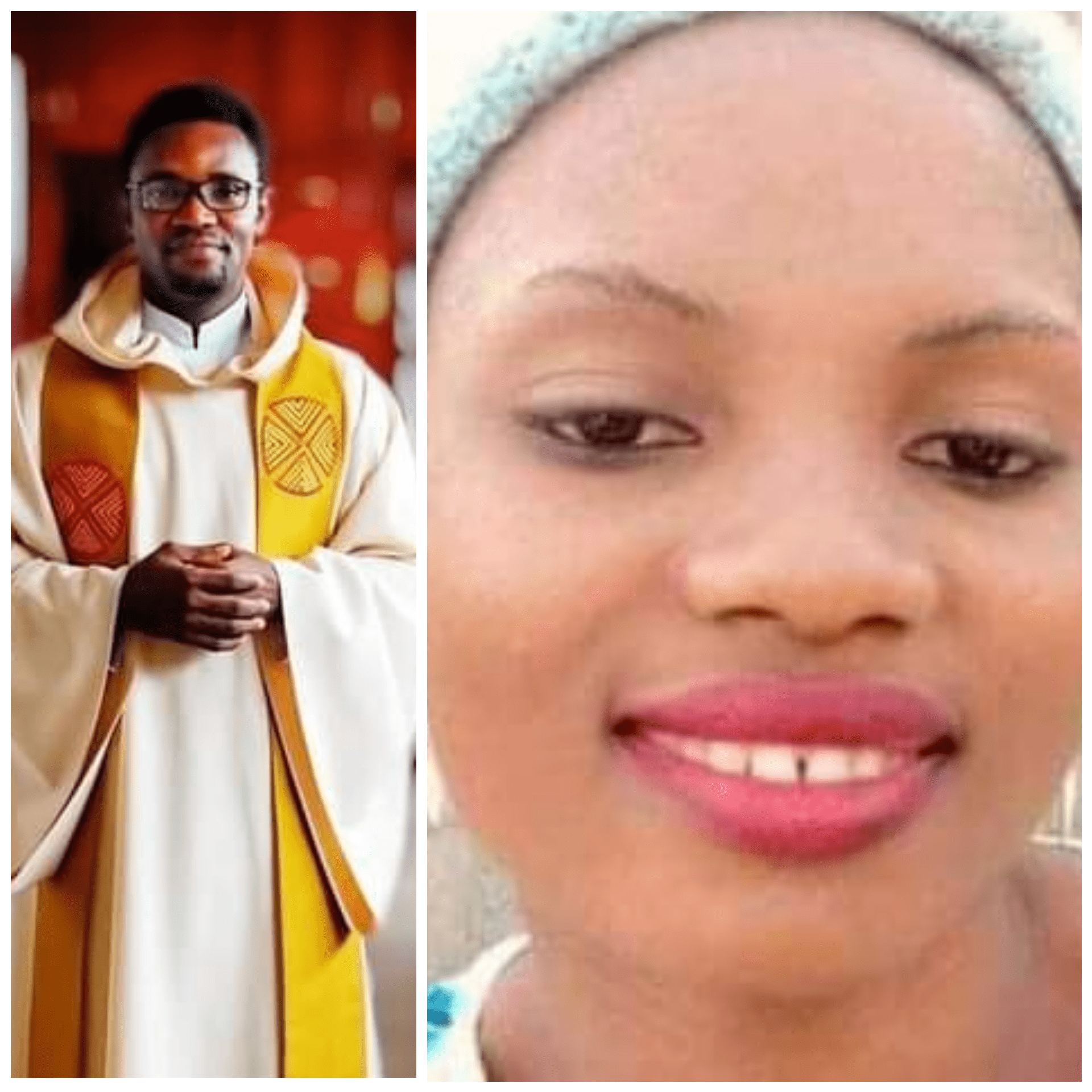 Rev. Kelvin Ugwu, a Nigerian Catholic priest, has criticized the police force, President Buhari, and Sokoto State Governor Aminu Tambuwal for their inability to prosecute the individuals responsible for the killing of Deborah Samuel.
Samuel, a 200-level Home Economics student at Shehu Shagari College of Education, Sokoto, was stoned and burned to death on May 12, 2022, by angry youths, including some of her classmates, over accusations of blasphemy.
READ ALSO- 6 BENEFITS OF EXERCISE FOR A HEALTHY LIFESTYLE
On the eve of the first anniversary of the murder of Deborah Samuel, a college student in Sokoto, Fr. Kelvin Ugwu has questioned the Nigerian President, Buhari, Sokoto State Governor Aminu Tambuwal, and the police regarding the whereabouts of her killers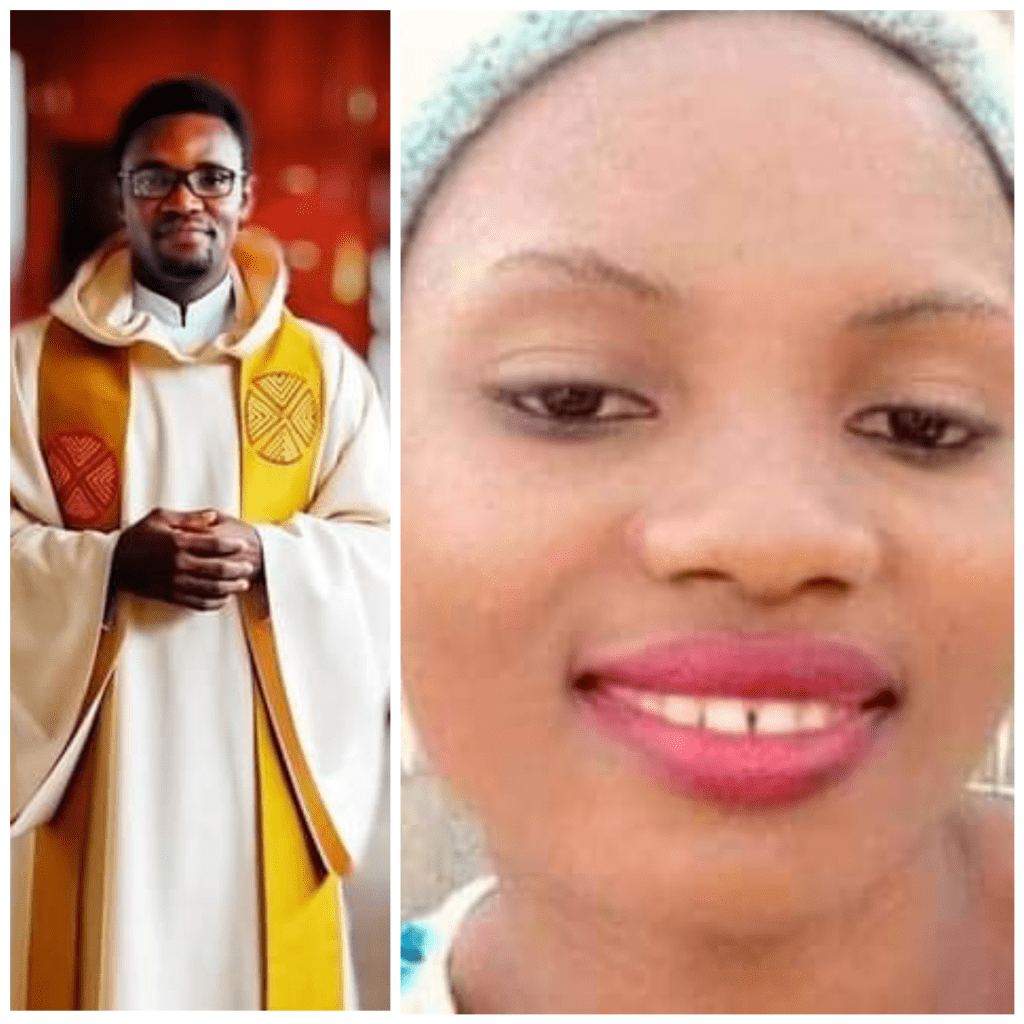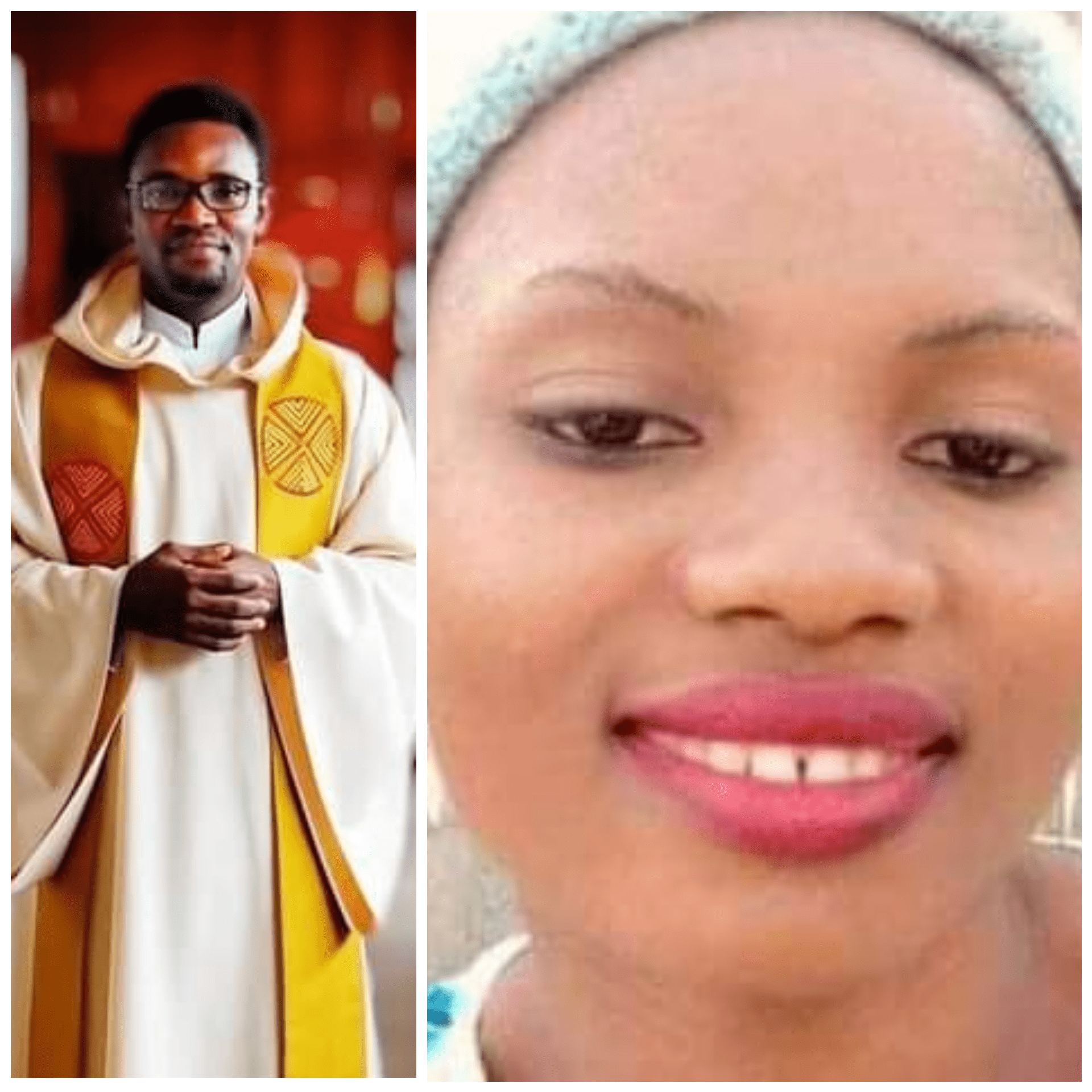 Although the police arrested and remanded two suspects, Bilyaminu Aliyu and Aminu Hukunci, in connection with the incident, the spokesperson of the Sokoto State Police Command, DSP Sanusi Abubakar, revealed in August 2022 that those arrested and arraigned were not the primary culprits but rather among the organizers of the violent riot.
Abubakar said that "efforts are being intensified to arrest the prime suspects." Nevertheless, Rev. Kelvin Ugwu has criticized the police, President Buhari, and Governor Tambuwal for their failure to bring the perpetrators to justice, leaving Samuel's family and friends without closure and allowing the killers to go unpunished.
In a Facebook post on the eve of the anniversary of Deborah's gruesome murder, Rev. Ugwu, demanded to know the progress of the case.
"Tomorrow the 12th of May will make it exactly one year since the young Christian lady Ms Deborah was brutally killed by her fellow students and burnt to ashes in Shehu Shagari College of Education Sokoto, over an alleged and unsubstantiated blasphemy or insult to prophet Muhammad (PBUH)," he wrote.
"I am asking the Governor of Sokoto, Hon Aminu Waziri Tambuwal, please sir, where are the killers of Deborah? Have you found them? Where did you keep them? What did you do to them?
"I am asking President Muhammadu Buhari, where are the killers? Are they invisible? Have they been arrested?
"And to the Nigeria Police Force, what has happened to the swiftness you normally employ in arresting people who make posts on social media you consider inciting and divisive? What did you do to the killers of Ms Deborah? Where are the killers?"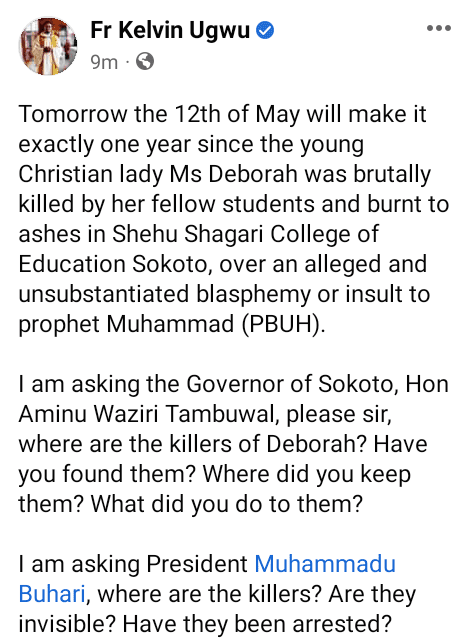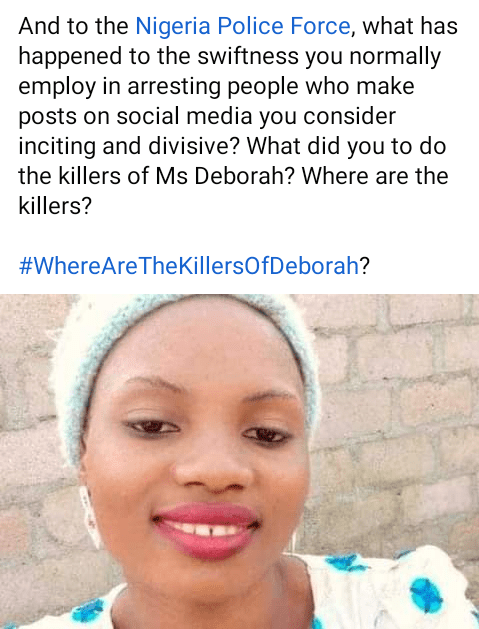 Drop comment below 👇
READ ALSO 👇