Giving Money To Street Beggars Is Criminal As Lagos Assembly Sets To Punish Offenders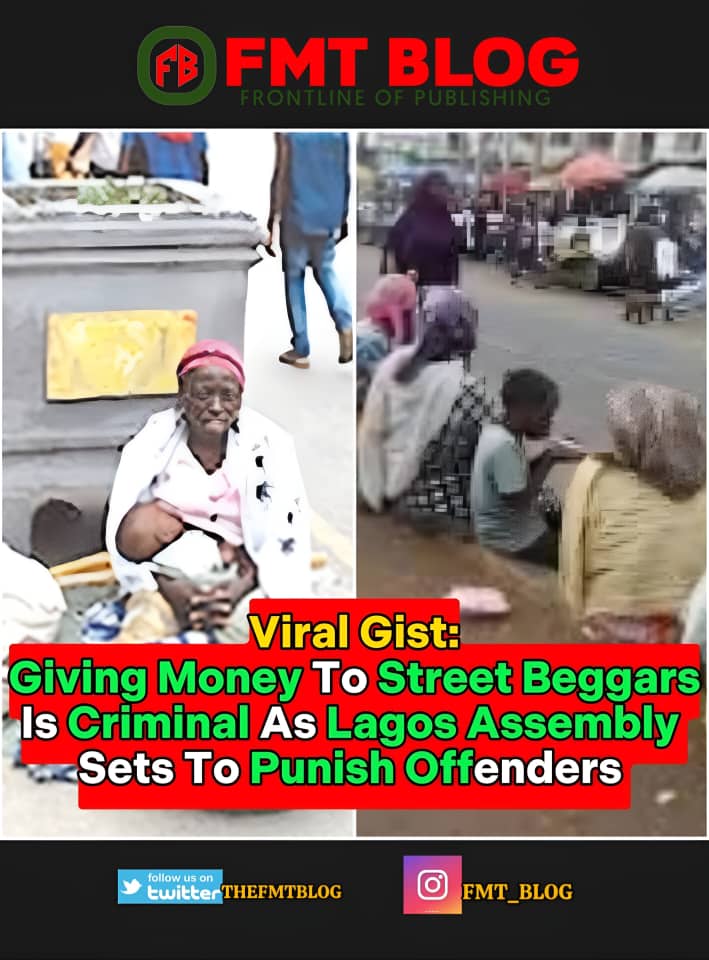 Giving Money To Street Beggars Is Criminal As Lagos Assembly Sets To Punish Offenders
The Lagos State House of Assembly is considering legislation prohibiting street begging throughout the state.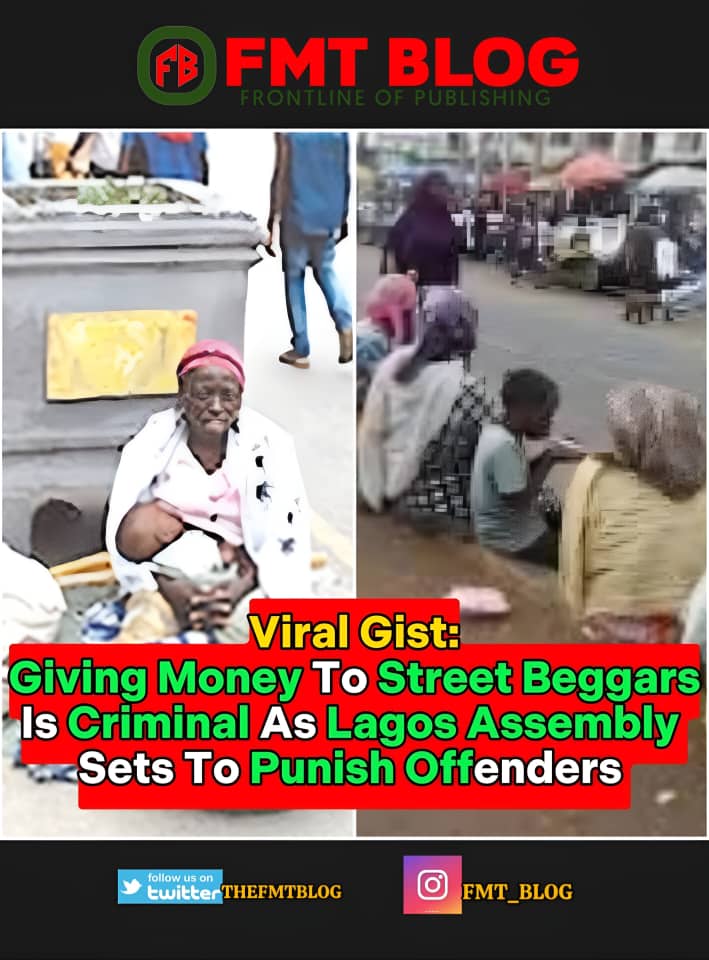 During a plenary session on Tuesday, parliamentarians argued that criminal forces have taken over the streets, masquerading as beggars.
In response to the resolution introduced by Hon. Abiodun Orekoya and some of his colleagues, the Speaker of the House, Rt. Hon. Mudashiru Obasa stated that past administrations in the state made steps to reduce street begging but that the problem had not gone away.
READ ALSO- Shocking As Pastor Allegedly Sells His Church And Congregates To Another Pastor Before Relocating Abroad
Obasa stressed the importance of passing legislation that criminalizes street begging and punishes anyone who gives money to beggars on the streets.
"We can stop it if we address the source." On the road, you will see children between the ages of five and six begging. It implies that there are established groups of people that benefit from this. They warehouse and feed them.
"In addition to the child rights law, we should enact another law that addresses begging and giving." We need true laws and institutions to deal with begging.
The proposed law, according to the Speaker, should strive to establish a center where persons who wish to donate alms can do so, while the center ensures that the alms reach those in need.
"The law will create a fund to be managed by people with integrity so that if you are in need, you will go there," he stated.
While this would help people fulfill their religious convictions about almsgiving, it would also help eliminate street begging, minimize crime on the road, and promote better accountability among residents, according to him.
The Speaker stated that the state's smart city goal cannot be fulfilled when beggars litter the roadways, impeding free movement and indulging in crime such as drug selling and stealing from vehicles.
READ ALSO- Shocking As Pastor Allegedly Sells His Church And Congregates To Another Pastor Before Relocating Abroad
He questioned how children as young as five or six could go from neighboring states to Lagos, implying that certain people fund and accommodate them.
Calling for a comprehensive approach to ending the challenge, the Speaker stated that it is preferable to address it at its source, which includes prohibiting people from donating directly to beggars on the street.
Obasa also advised local government presiding officers to devise strategies to control street trading rather than forcing traders off the streets.
"Street trading occurs all around the world. It is up to our council presiding officers to generate proposals for effectively managing the activity of traders in their respective fields.
"How do you build a shop for N30 million?" What will the vendors be selling? Where do you want them to go if you remove them all?" He inquired.
If passed, the law would also make it illegal for residents to encourage street begging. Giving money to a street beggar would thus constitute an offense.
What do you think about the Giving Money To Street Beggars Is Criminal. Lagos Assembly Sets To Punish Offenders
Drop comment below 👇
READ ALSO 👇