GLO Unlimited Free Browsing Trick For October 2023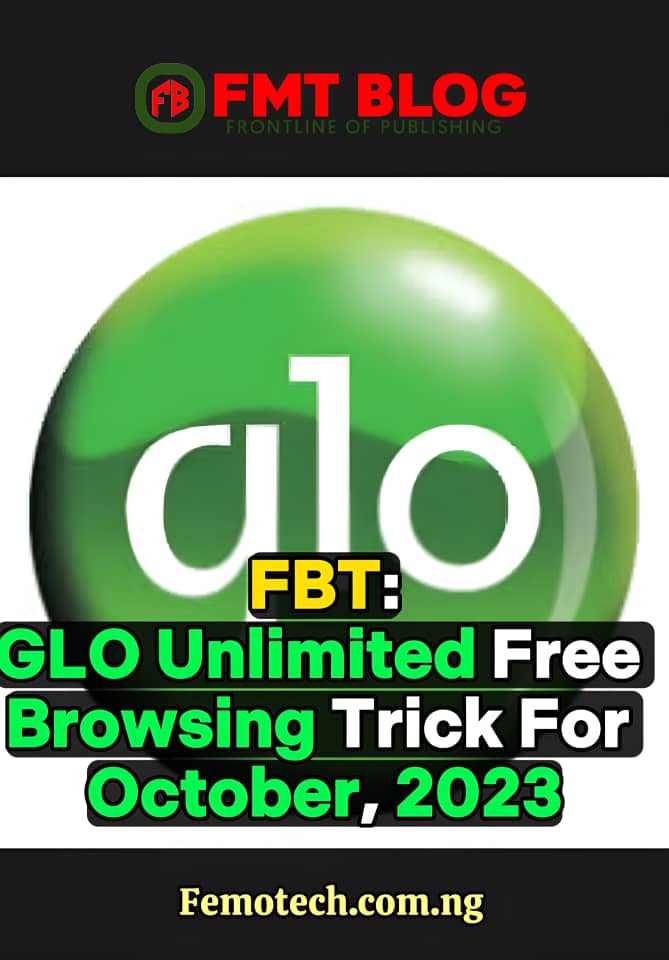 GLO Unlimited Free Browsing Trick For October 2023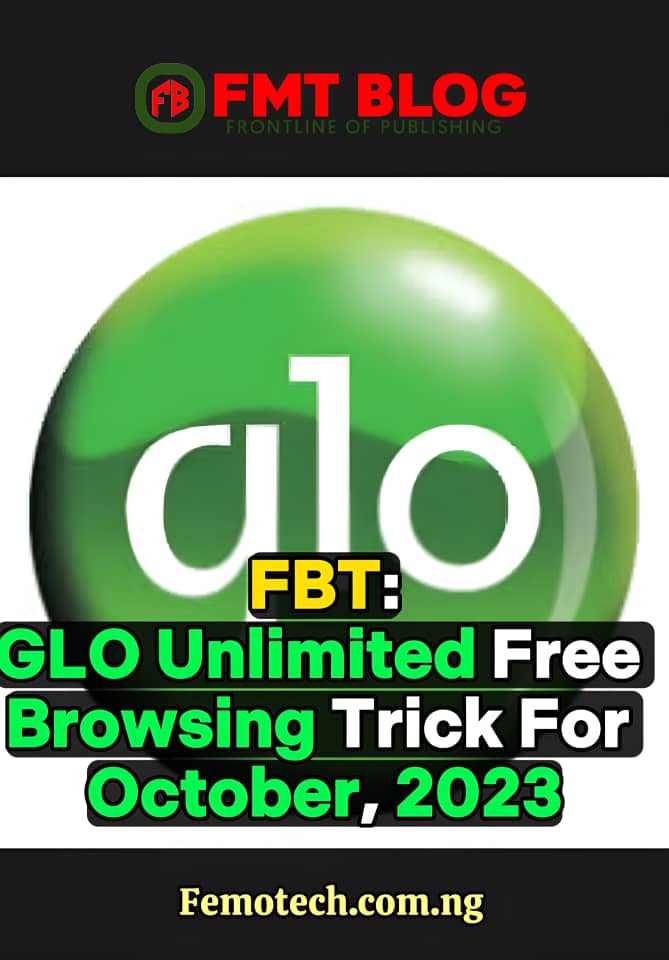 If you're still seeking the most recent GLO Unlimited free browsing trick, stop searching now. Today, I'll be providing the Glo limitless cheat, so be sure to read this post completely and follow all the instructions.
The Glo Unlimited free VPN browsing cheat is compatible with all Glo lines, so both old and new sims are eligible for this free browsing.
You must buy a specific data package and connect to the VPN on your mobile device, which you can download from the Play Store, in order to activate this Glo Unlimited VPN browsing hack. After that, you may begin browsing with your Glo line without limits.
Conditions for Using The Glo Unlimited Free Browsing Trick For October 2023
The prerequisites for activating the Glo Unlimited Free Browsing are listed below;
You must download Stark VPN as your VPN.
Click the link above or Play Store to download it
You must subscribe to either the GLO WTF or GLO Opera small bundle.
A pair of configuration files
Setup files for the Glo Unlimited Free VPN hack
You will want the following two configuration files in order for this free browsing trick to function for you:
Download the Trigger Key file here.
Download the Main Glo unlimited file here
How To Subscribe Glo WTF Bundle In 2023
To activate the Glo Unlimited VPN free browsing trick, follow these instructions for subscribing to the Glo WTF and Opera Mini.
In order to access any new bundle codes or data plan codes, dial *777#.
The next step is to choose data and purchase a data plan.
You will, at the very least, need to choose a social data plan.
You must suscribe for GLO social plan, Glo WTF.
Additionally, you can subscribe for an Opera data bundle or subscription. 
The Stark VPN will be powered in part by the plan you have chosen.
How to Use the Glo Unlimited Free VPN Cheat
Click here to get the VPN, or use the Play Store link provided above.
You must install Stark VPN.
You must have downloaded the Configure files mentioned above, so make a note of where you put them.
Click the three horizontal lines in the top left corner of the Stark VPN App and choose Import.
You must connect after importing the TRIGGER KEY FILE.
After connecting to the trigger file, wait 60 seconds before disconnecting so that you can import the main Glo Unlimited file.
Link up and enjoy
You should now be able to surf as much as you like on your Glo line or network.
Note: Before importing the main file, make sure to import and link the trigger file first.
Drop comment below 👇
READ ALSO 👇