Grammy Award Winning Nigerian Singer, Tems Narrates Her Ugandan Prison Ordeal, Says "I Cried"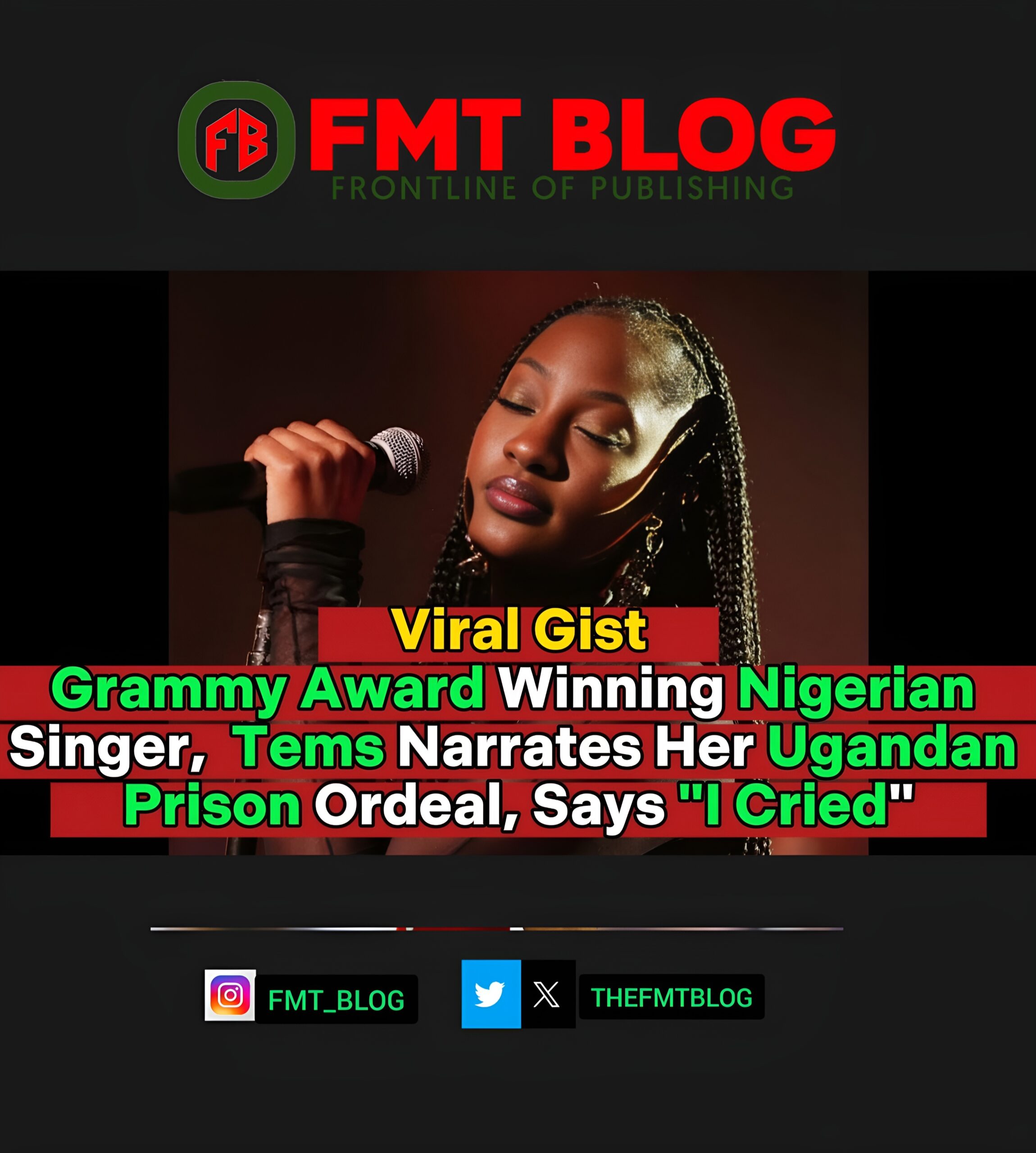 Tems Narrates Her Ugandan Prison Ordeal …………………………………………………………….
Temilade Openiyi, also known as Tems, a Grammy-winning Nigerian musician, has revealed her journey in a Ugandan prison.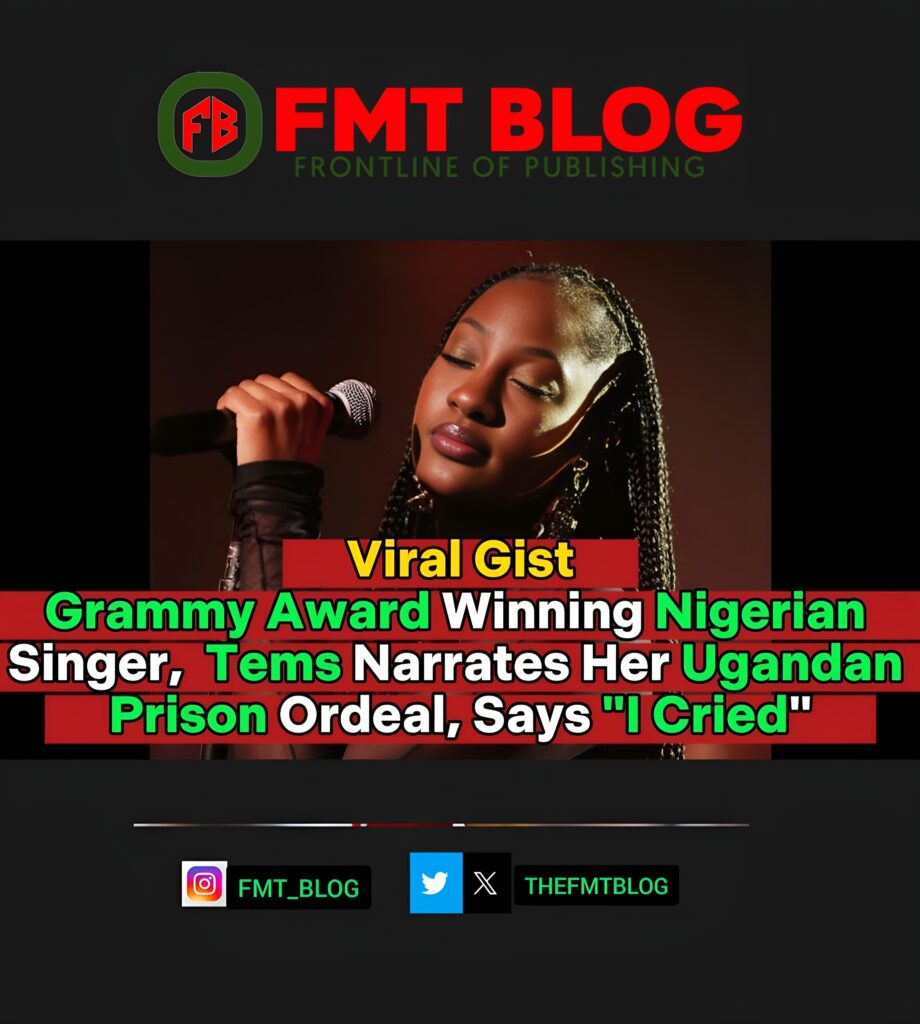 We recall that Tems and Omah Lay were arrested, prosecuted in court, and imprisoned in Uganda for appearing at a performance conducted in the Country on Saturday, December 12th, at Speke Resort in Kampala over COVID-19 violation and social distancing restrictions.
READ ALSO- Photos As LASEPA Seals Off Churches, Hotels, Mosque, Among Others Over Noise Pollution
However, in a subsequent interview with Angie Martinez of Power 105.1 FM in New York, Tems asserted that they did not infringe COVID-19 guidelines, alleging that "it was a setup."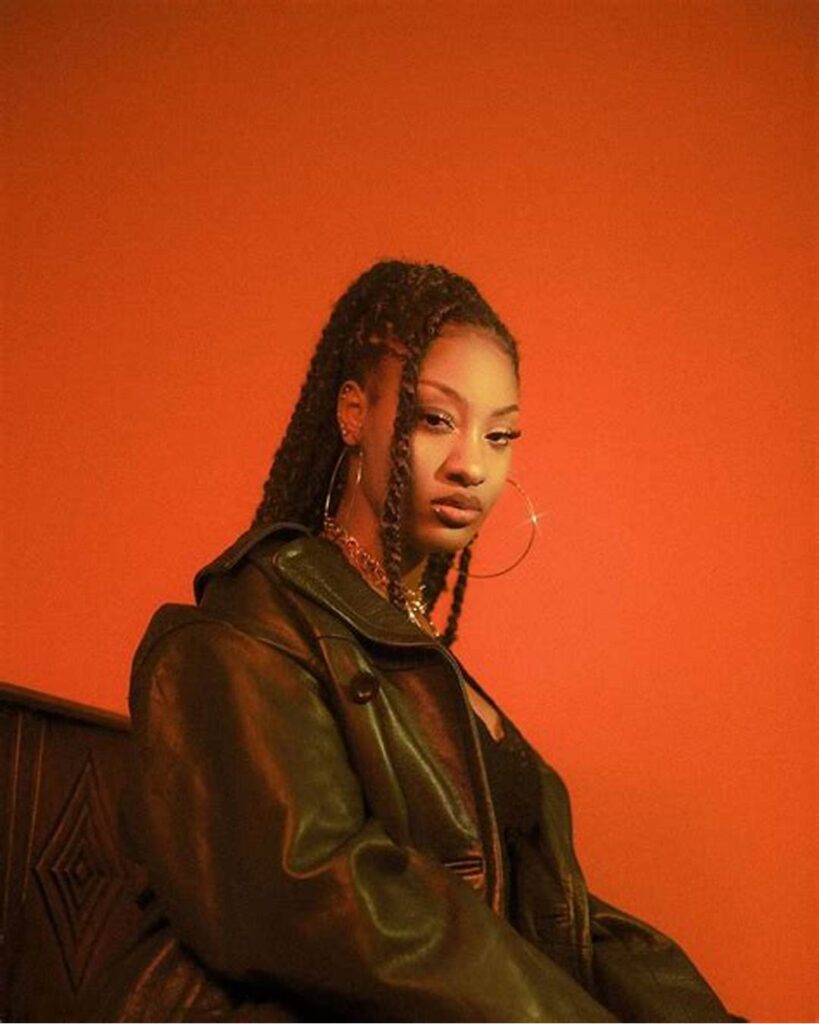 The Oscar-nominated diva claimed she didn't think she'd be released and that it was "already settling in," emphasising how quickly she adjusts.
In her words, she narrated below;
"We didn't break the [COVID-19] rules. It was basically like a set up. We went to Uganda, I had a show there. It was during COVID year but they had opened things up that time. They had just had a rally in Uganda. People were going out. It wasn't on lockdown. It was the aftermath.
"And the organisers said they had the permit, they sent us the permit. Everything was cool. And went there and there is this particular artist, I'm not sure now what his role was but he was just busy threatening Nigerian artists that they shouldn't come. And after the show, the police came. They weren't in uniforms. They just knocked on my hotel room. My manager and I were eating lunch or dinner. And they just came and said we should follow them and my manager was like he would go with them.
"So, he went with them. But they came back upstairs to pick me up. So, it was like who called them? Later, I found out that there was some weird… That was so scary. I spent two nights in prison. I thought I wasn't gonna come out. I thought maybe I was going through it for a reason. I was like maybe this is for me to help the people in prison. It was crazy, I ain't gonna lie. I was settling in because I adapt real quick."
Drop comment below 👇
READ ALSO 👇