Technology
How to Get Free Apple Music Subscription On MTN For 6 Months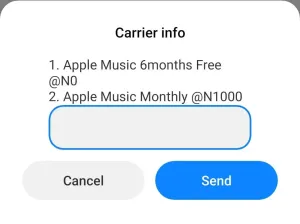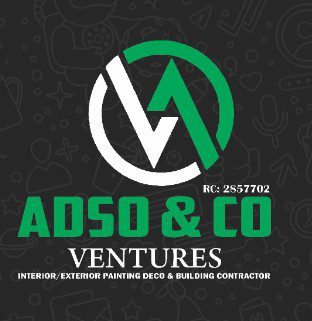 How to Get Free Apple Music Subscription On MTN For 6 Months
Did you know that MTN is offering its subscribers a free 6-month Apple Music subscription? Apple Music is a popular platform that provides access to millions of local and international songs, making it a favorite among music enthusiasts.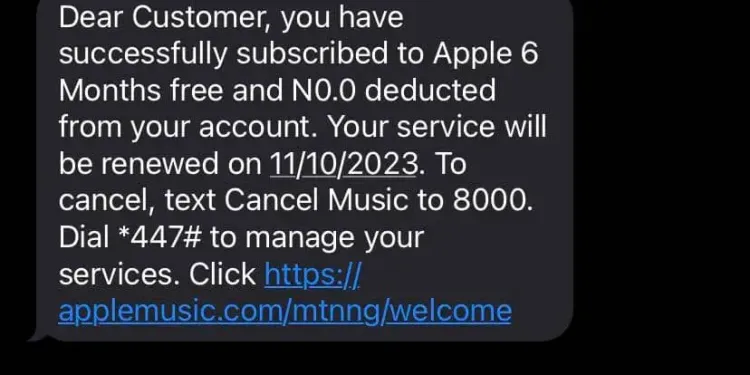 Fortunately, MTN has partnered with Apple Music to offer its customers free access to the service for half a year!
READ ALSO: 10 amazing meaningful habits to Adopt as an Adult in 2023 -Must Read
As an MTN user, you can now enjoy premium music streaming without having to pay a penny, and without being interrupted by pesky ads. However, after the first 6 months, users will need to renew their subscription for 1,000 Naira per month.
If you've been searching for a way to enjoy top-notch music streaming on your phone, now is the ideal time to join in. Without further ado, here are the steps you need to follow to start streaming a plethora of songs on Apple Music using your MTN line.
How to Get Free Apple Music Subscription For 6 Months Using MTN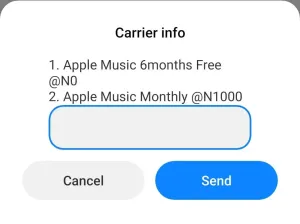 To activate the free Apple Music subscription for 6 months using your MTN line, simply dial *447*2*4*1# and wait for the response.
You will be prompted to accept the subscription, with a notification that you will be charged after the 6 months period. Simply accept, and your subscription will commence.
After authorizing the subscription, you will receive a text message from MTN confirming your activation of the service.
To enjoy the free 6-month Apple Music subscription using MTN, all you need to do is follow these simple steps! However, the offer is available to both new and existing customers. Enjoy…………