HOWTOS
Technology
How To Get Udemy Paid Courses For Free In 2023: Ultimate 4 Working Methods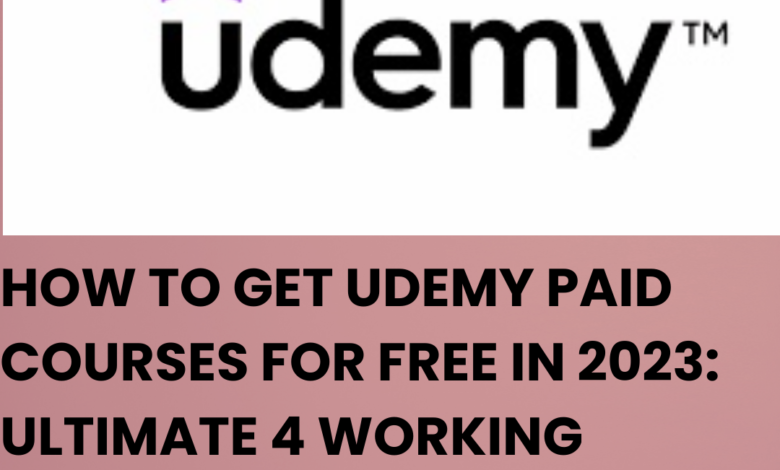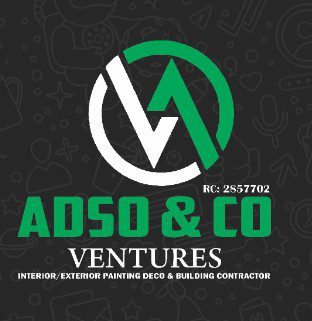 How To Get Udemy Paid Courses For Free In 2023:Ultimate 4 Working Methods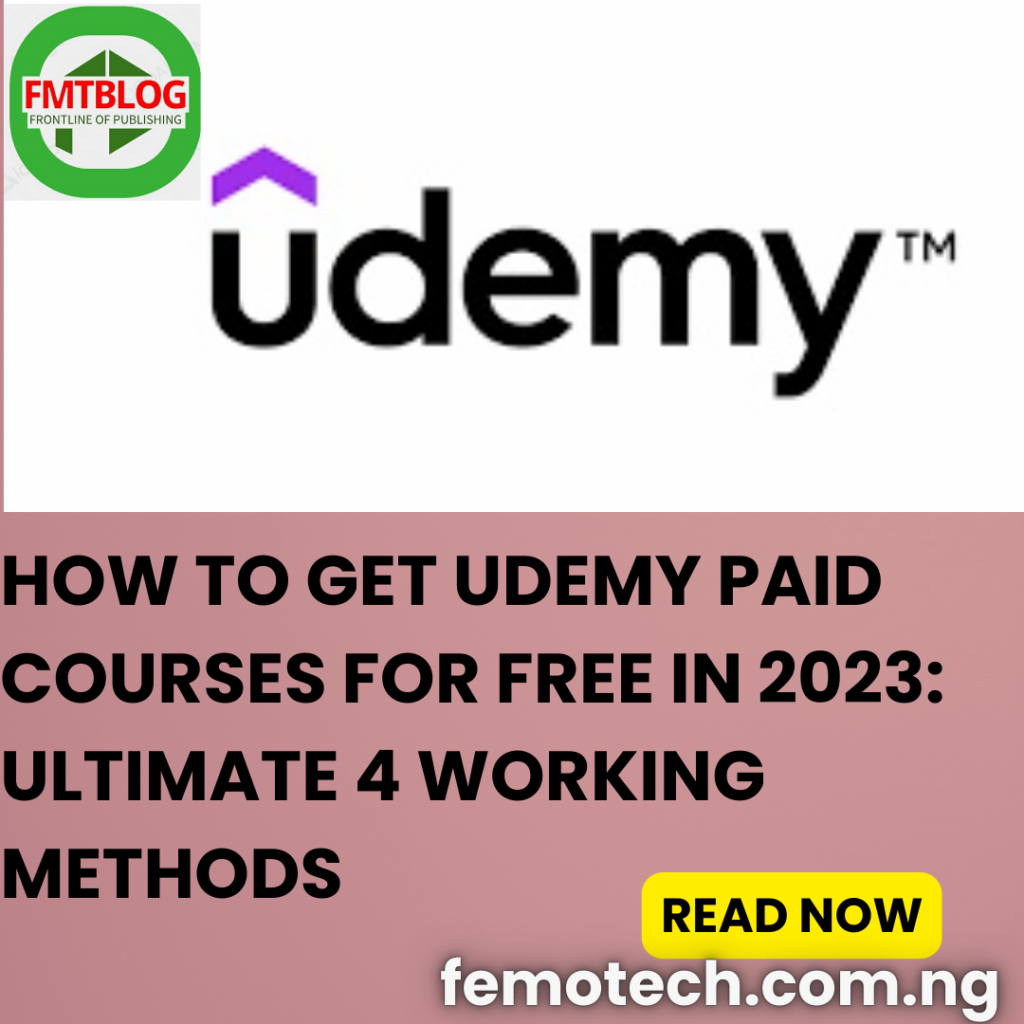 Hello there, savvy folks! Greetings from FMT BLOG once more. We have a fascinating topic today that will increase your knowledge and help you save a tonne of money. In this article, we'll discuss four controversial but successful ways to get Udemy paid courses for free in 2023. So, stay until the finish if you want to improve your talents without spending a fortune. Come on, let's get started.

The Coupon Hack is our first working method to get Udemy paid courses for free in 2023. Exclusive discount codes from numerous teachers and affiliates are frequently shared, allowing Udemy courses to be purchased at no cost. These codes are accessible on discussion boards, social networking pages, and even instructor websites. With this one, timing is crucial because the codes may have an expiration date. Keep an eye out for opportunities, and you can access free education. The name of this coupon website is called COUPON SCORPION, click here to access and start exploring.
READ ALSO- UDEMY PREMIUM COOKIES FOR AUGUST 7, 2023 (100% WORKING)

Up next is the Free Trials Trick. You may not be aware that some teachers provide temporary free samples of their courses. It's a great chance to sign up for a course, get access to the materials, and study at your own pace without having to pay anything. Make the most of your trial period by checking the course specifics to determine if a free trial is offered. To enjoy this offer sign up on Coursvenia
Follow FMT BLOG us now for a content-rich journey!
Kindly Tap the following buttons Below! 🌐🚀
The platform, Discudemy offers free learning opportunities for all skill levels in an approachable manner. Find the finest Udemy coupons and discounts on this page to save money as you learn online. Unlike most other Udemy discount suppliers, the Discudemy staff works to only give you active coupons.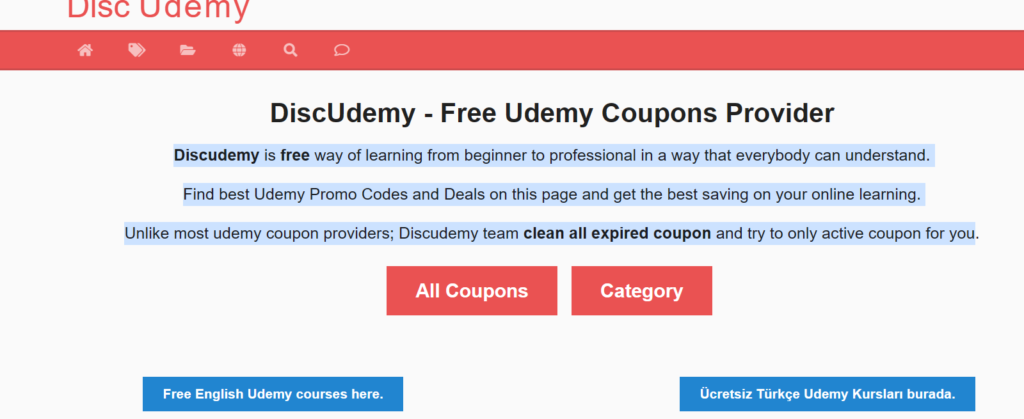 Let's discuss the scholarship approach now. Everyone who really cares should have access to quality education. For those who cannot afford the full price, some teachers provide scholarships for their courses. You might need to submit a brief essay or video justifying your merit for the award as part of the application process. This approach takes some work, but it's a real way to get free access to top-notch courses.
TWO BONUS METHODS
Review exchange methodology
Moving on to the Review Exchange Technique," says the host. Genuine evaluations and comments for their courses are valued by instructors. Some might grant you free access in return for a thorough assessment following the conclusion of the course. It's a win-win situation because you can learn for free, and they can gain insightful information. Just make sure your review is truthful, and thorough, and highlights both the course's advantages and disadvantages.
The Temporary Promotions
Not least among these are the limited-time promotions. Watch out for Udemy's special occasions, such as holidays or anniversary celebrations. The platform frequently provides considerable discounts on a variety of courses during these times. This is your chance to enrol in such courses at a significant discount. Act fast, as these promotions are frequently time-sensitive!"
CONCLUSION
There you have it, everyone! In 2023, there are four unusual yet efficient ways to obtain free access to premium Udemy courses. These techniques can help you gain access to a world of knowledge without breaking the bank, whether you're a student, professional, or simply someone who is eager to learn. Always mix and match these approaches to see what works best for you. We appreciate you attending us today. Please rate this video with a like and spread the word to other students if you thought it was beneficial. Don't forget to follow us on the social media platforms below for more educational money-saving advice. Till then, keep learning and developing.
Follow FMT BLOG us now for a content-rich journey!