Viral Gists
"Hard Pill To Swallow! There's a Bit Of Misogyny In Almost Every Nigerian Man"-Twitter Man Claims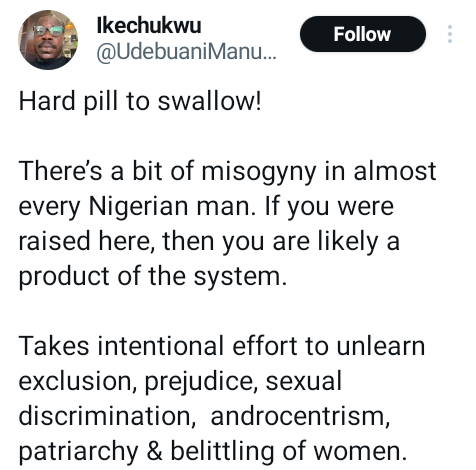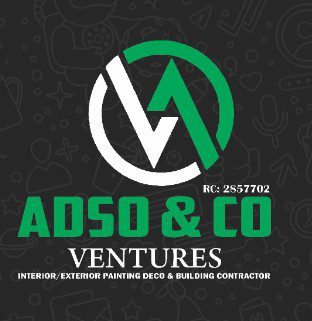 In the words of Ikechukwu, a Twitter user, practically every Nigerian male harbours some sexism.
To understand How To Tell If Your Guy Is A Misogynist, Click here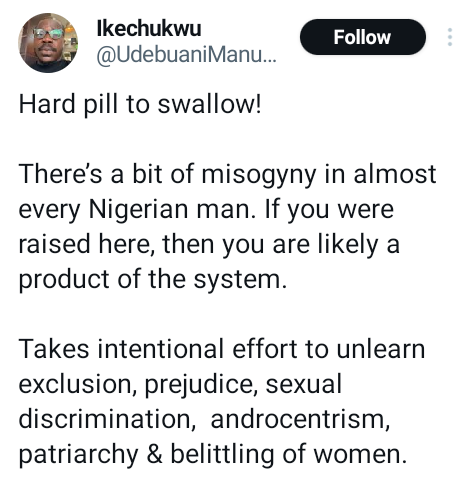 "Hard pill to swallow! There's a bit of misogyny in almost every Nigerian man. If you were raised here, then you are likely a product of the system. Takes intentional effort to unlearn exclusion, prejudice, sexual discrimination, androcentrism, patriarchy & belittling of women," he tweeted on Thursday.