Viral Gists
"It's Very Disgusting To Ask Single Women To Wear Wedding Gowns To Pray For Husbands".-Catholic Priest, Fr. Kelvin Ugwu (VIDEO)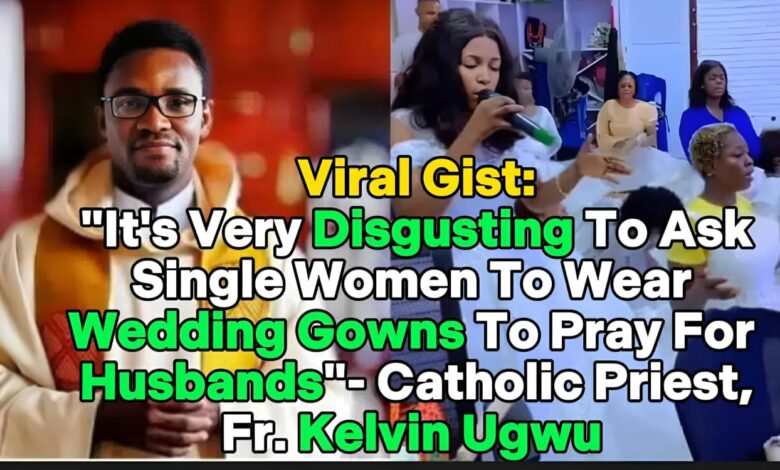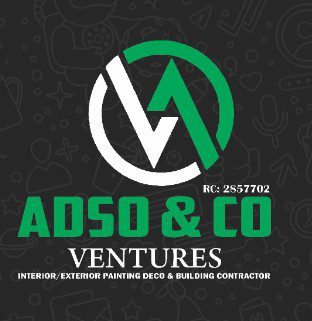 A Catholic Priest, Fr. Kelvin Ugwu, codemned single ladies in a viral video praying for spouses in church while dressed in wedding attire.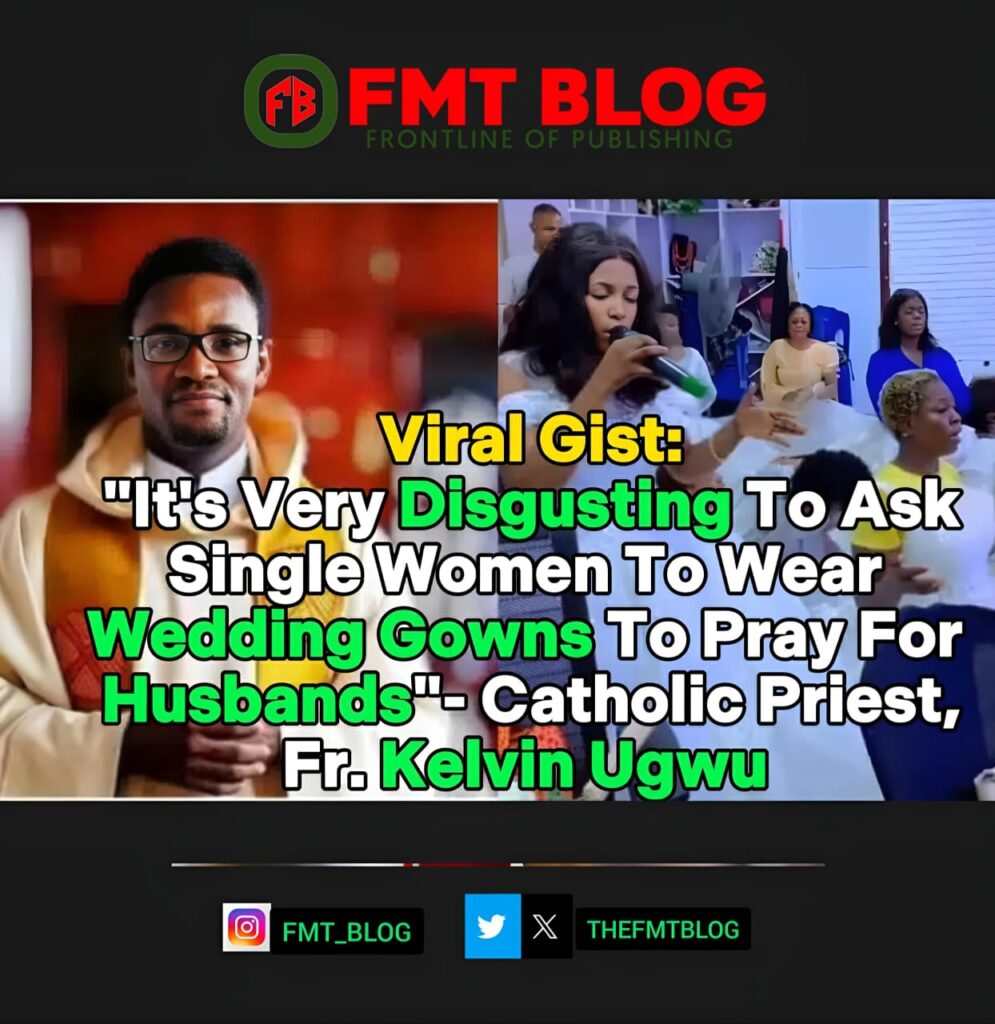 The missionary priest posted the video on his Facebook page, describing the practice as "disgusting" and "desperate."
He said, "It is now becoming a trend, and the more we keep quiet, it will soon be seen as normal," he stated.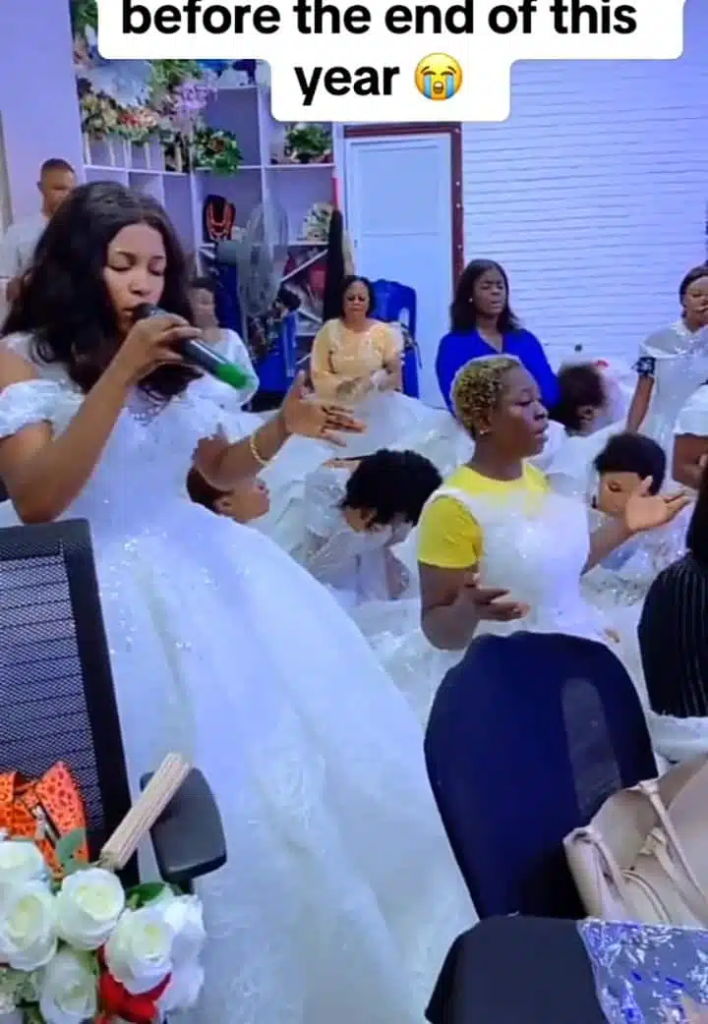 "To all those churches asking women to wear wedding gowns to church so they can pray to have husbands, what you are doing is not Christian. . . In fact, it is disgusting.
What sort of desperation is this?
"Why are you not asking the men to put on wedding suits and pray for wives? And by the way, why do you need them to put on wedding gowns, is that what makes the marriage?
"And to those who will gladly hire wedding gowns and wear them to church because you were told that it would connect you to your husbands, let me ask you this, When you pray for husbands, what exactly are you telling God to do?
"That he should suspend the reasoning and choosing capacity of the type of man you want (and it usually rich men you want) so that even when your attitudes, character, and personality are not what he wants, he will close his eyes to all of them and marry you?"
Watch the video below:
Follow us on and 🤳 Stay in touch! :
📩 Got a story? Email fmtblog4u@gmail.com
Facebook: 👨‍💻 https://www.facebook.com/fmtblog
Twitter : 📱 https://twitter.com/thefmtblog
Instagram : 📸 https://www.instagram.com/fmt_blog/
WhatsApp: https://chat.whatsapp.com/J7qRCkBuops9iVvufcowNO
Telegram Channel: https://t.me/Femotech_blog
TikTok : 💃 https://www.tiktok.com/@fmtblog
Threads: https://www.threads.net/@fmt_blog