Viral Gists
Jungle justice: Four suspected killers of 25-year-old Ondo driver arrested(photos)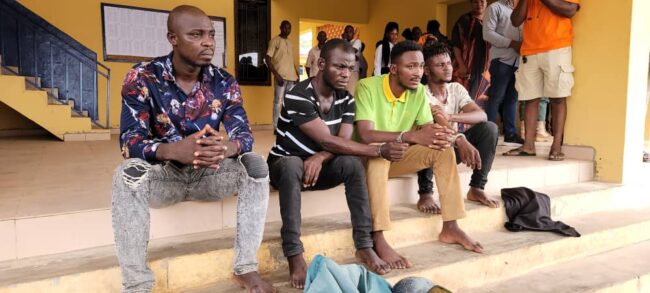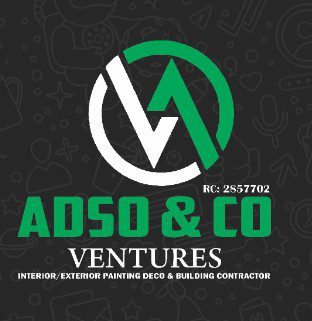 The Ondo State Police Command has presented four suspects who were apprehended for their alleged involvement in the lynching of Temitope Olorunfemi, a 25-year-old man who was accused of being a 'Yahoo boy'.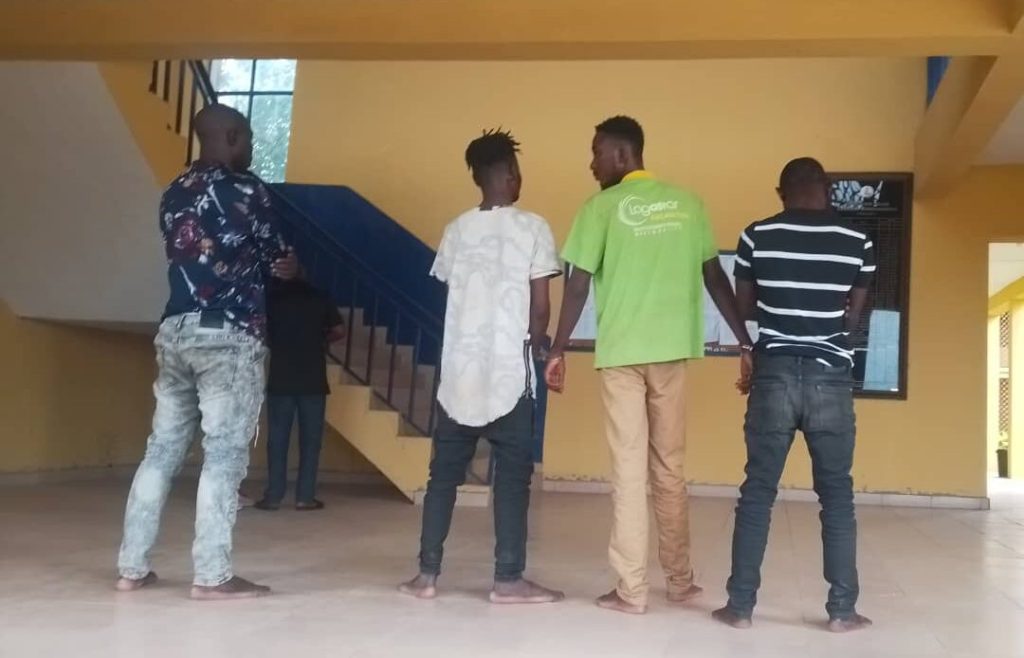 The incident occurred in Akure after an angry mob stoned Temitope to death on April 10, following an accident he caused due to reckless driving which led to the death of one person and injured six others. The mob also set his car ablaze in the presence of his grieving parents.
Temitope's mother, Mojisola Olorunfemi, and his wife, Mosunmola Bosede, denied the allegation that he was a fraudster, stating that he was an Uber driver who came to visit them for Easter.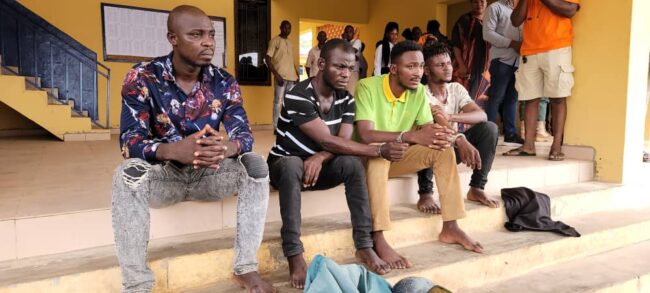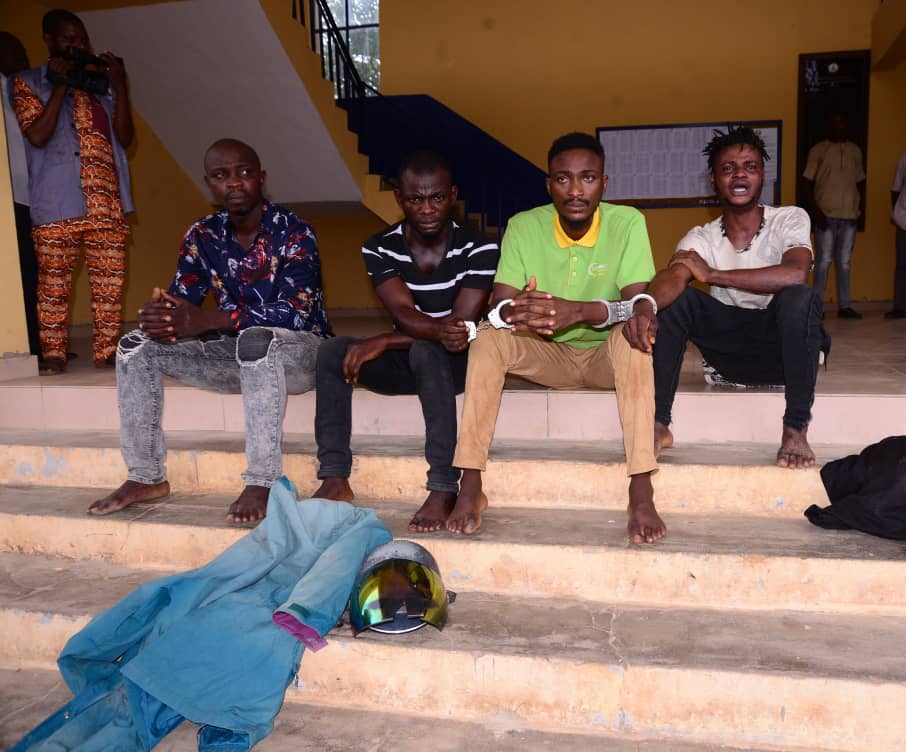 At the police headquarters in Akure, the Command's spokesperson, Funmilayo Odunlami-Omisanya, disclosed that seven people were arrested, and four principal suspects were paraded.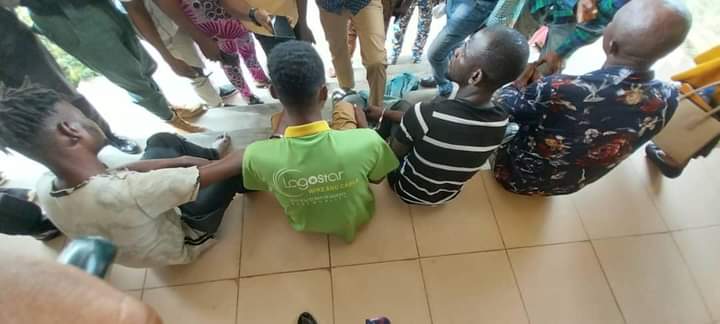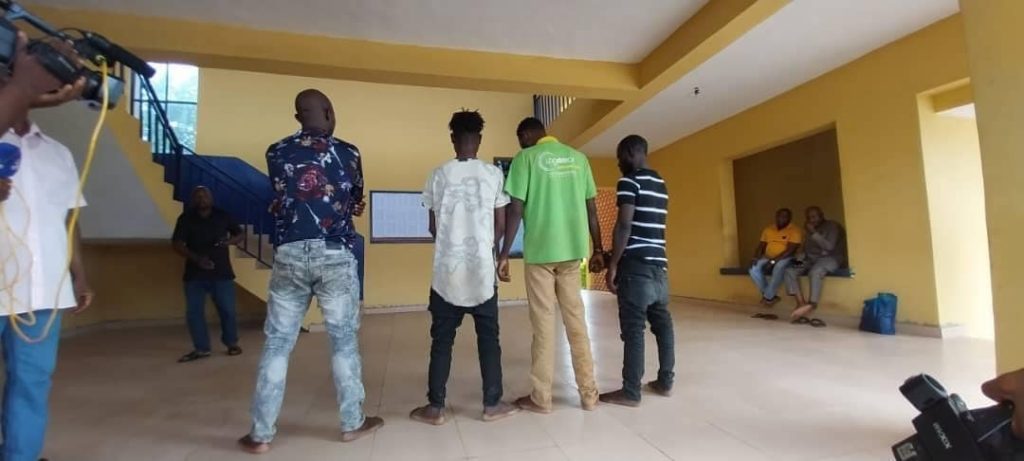 She emphasized that jungle justice is illegal, and anyone found culpable would face the full weight of the law. She listed the names of the suspects as; Ismaila Durotoye (32), Pelumi Farotimi (42), Samuel Olatunji (20), and Victor Amos (30).
Odunlami-Omisanya disclosed that the suspects would be charged to court for murder and arson after the completion of the investigation. She urged the public not to take the law into their hands, emphasizing that jungle justice was not accommodated in the state.
One of the suspects, Victor Amos, confessed to beating Olorunfemi but denied killing him, claiming that he only wanted to release himself from the deceased's grip after he held onto his leg. Another suspect, Samuel Olatunji, claimed that he was not at the scene of the incident when it happened but was arrested in his shop in Davog area of Ijoka in Akure