JUST IN! – Ghanaian Footballer Dies After Collapsing During Game In Albania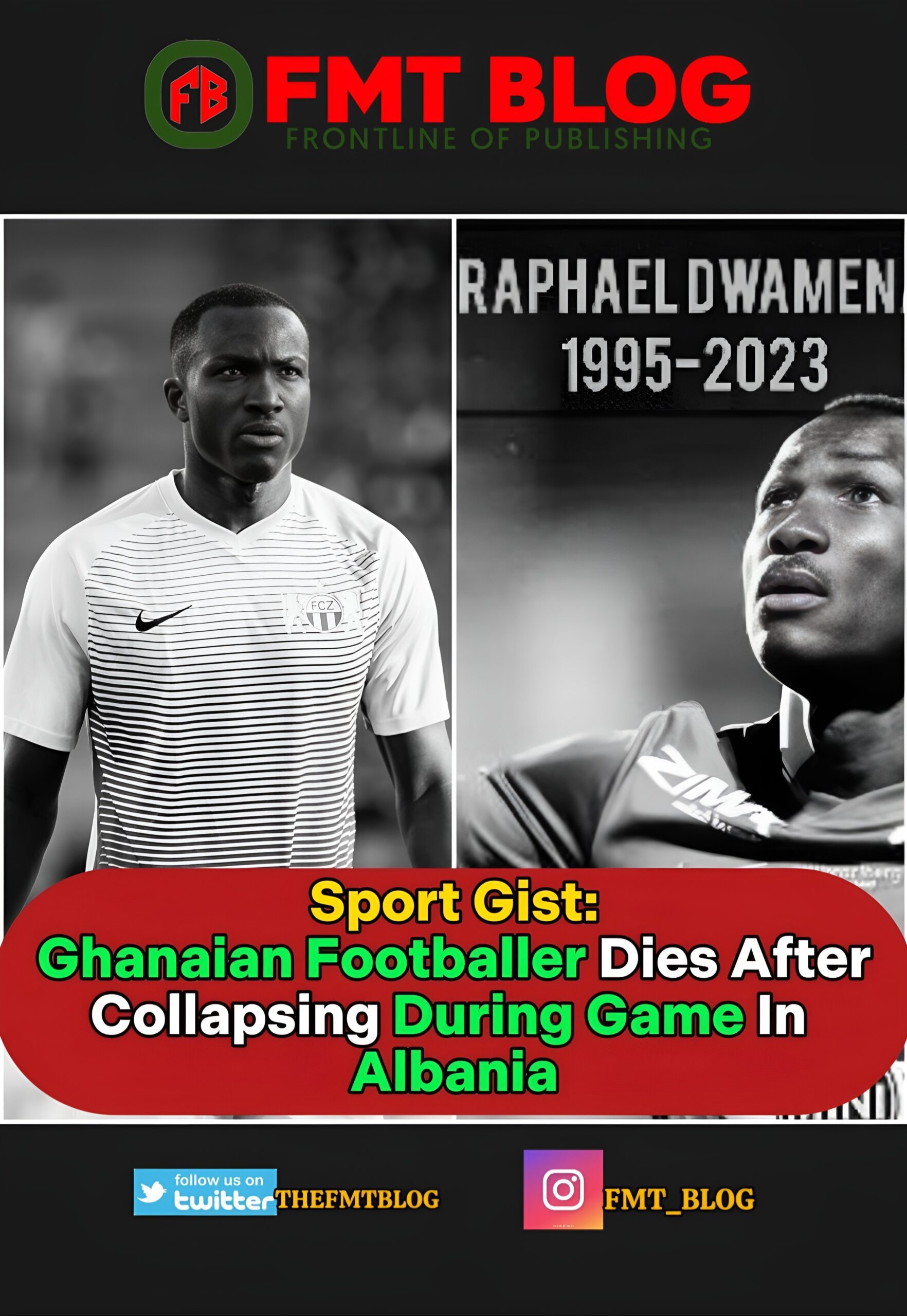 Ghanaian Footballer Dies After Collapsing During Game In Albania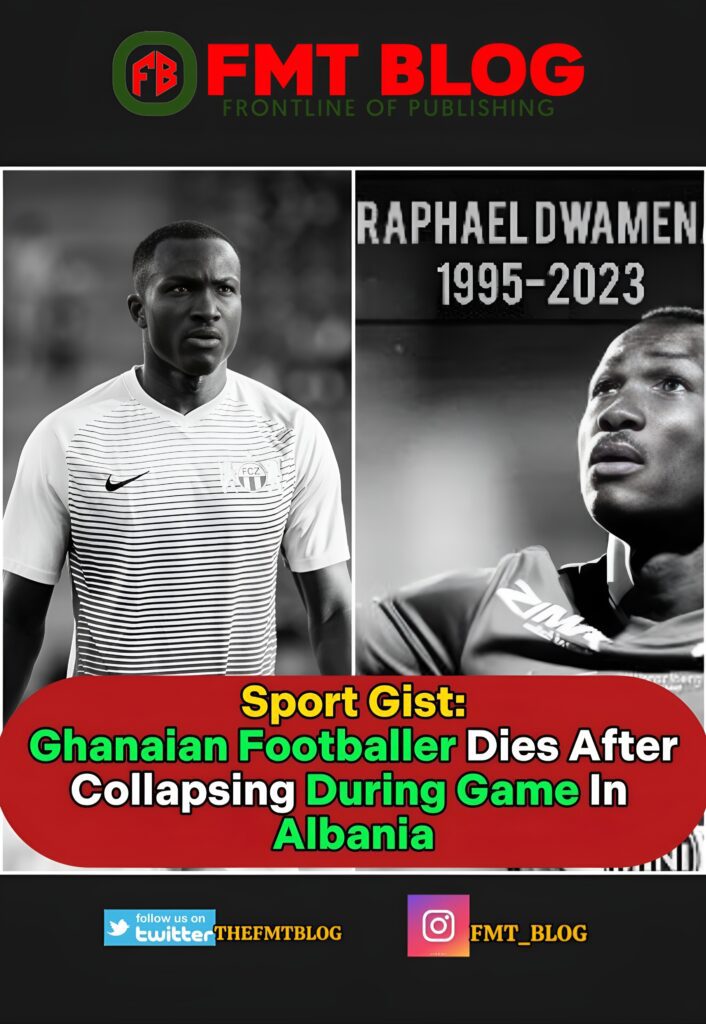 I'm truly saddened to inform you that Ghanaian footballer Raphael Dwamena has passed away at the age of 28.
It is indeed a tragedy that occurred during a league match between FK Egnatia and Partizani in the Albanian league.The unfortunate incident took place in the 28th minute of the game when Dwamena collapsed on the pitch.
The referee quickly stopped the game, and medical personnel rushed to his aid.After being rushed to the hospital, doctors sadly couldn't revive him, despite their efforts.
READ ALSO- Nigerian Man Who Won ₦102M On SportyBet Sets To Share 15 New Laptops, ₦2M Giveaway
Dwamena began his career at Red Bull Salzburg and also played for Spanish teams such as Levante and Zaragoza, showcasing his skills and talent as a footballer.
In a statement shared on X, the Ghana Football Association (GFA) expressed their condolences, saying, "Our thoughts are with the family of Raphael Dwamena during this difficult time.
Raphael represented Ghana with utmost dedication and served his country until his untimely passing. We will always remember him for his commitment to the National Team.
May Raphael rest in peace."His former teams have also taken to social media to pay tribute to the late forward, honoring his contributions to the sport.
It's truly a heartbreaking loss for the football community, and Raphael Dwamena will be dearly missed. May he rest in peace.
FMT BLOG gathered the deceased is said to have been battling recurring heart conditions over the years and once collapsed during a football game in 2021.
REST IN PEACE CHAMP 🏆!
Drop comment below 👇
READ ALSO 👇