Bizzare As 22-Year-Old Man Kills And Buries His Grandfathers' Body In Shallow Grave For Stopping Him From Bringing Girls Into The House(PHOTOS)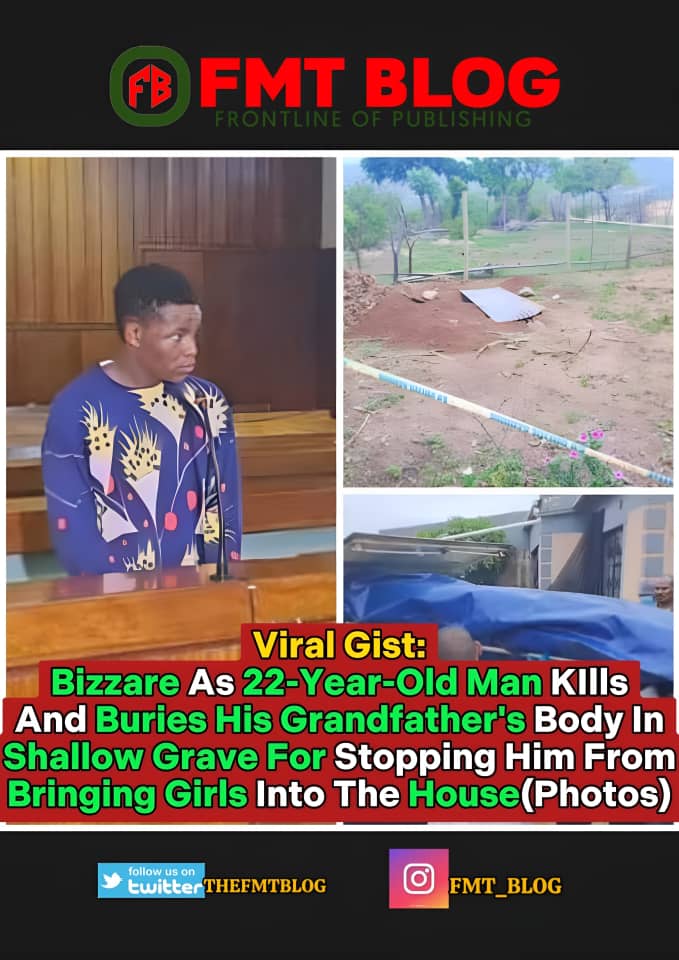 Bizzare As 22-Year-Old Man Kills And Buries His Grandfathers' Body In Shallow Grave For Stopping Him From Bringing Girls Into The House(PHOTOS)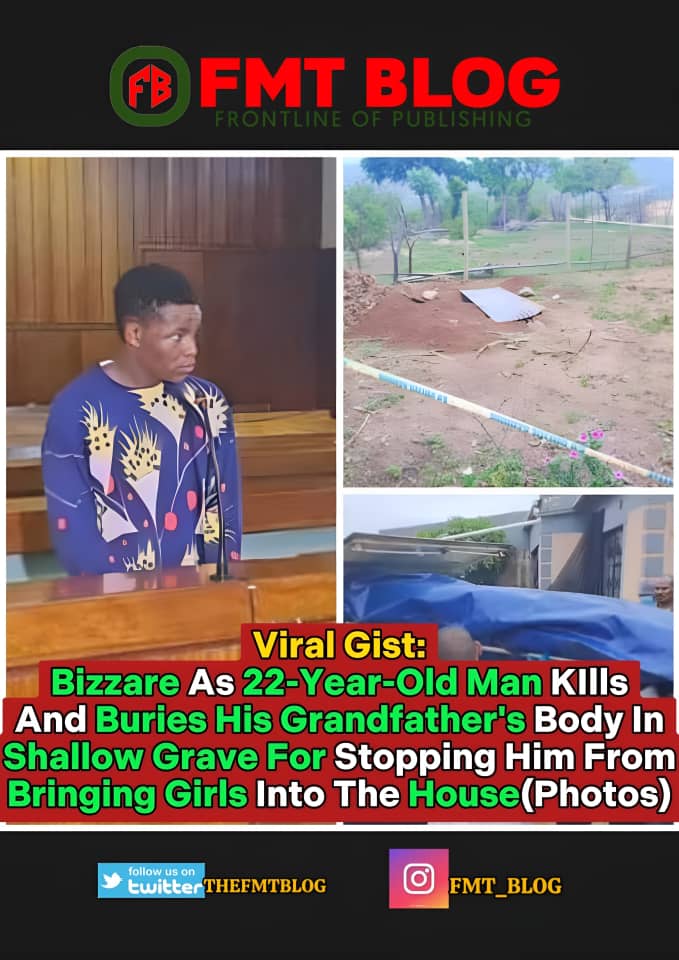 In a very shocking incident, South Africa has arrested Siyabonga Sanderson, a 22-year-old, in connection to the killing of his grandfather, Albert Sanderson, aged 75 years old. Following the arrest, Sanderson was presented before Kabokweni Magistrates' Court on Friday, November 10, 2023, where he faced charges of murder and obstruction of justice.
The horrifying discovery was unlocked when Albert's body was exhumed in their Swalala, a few kilometres out of White River home, on November 9, 2023, in Mpumalanga.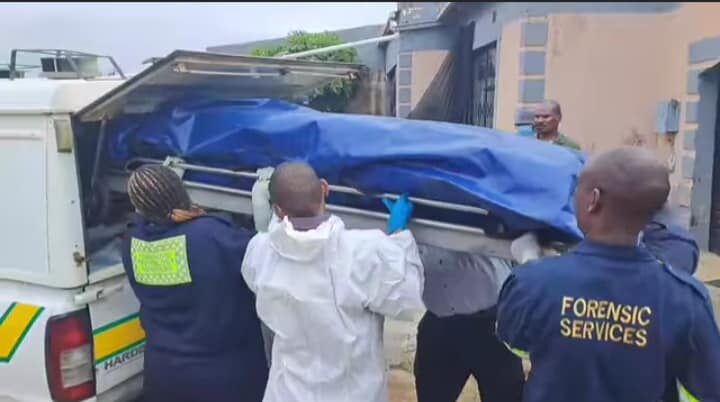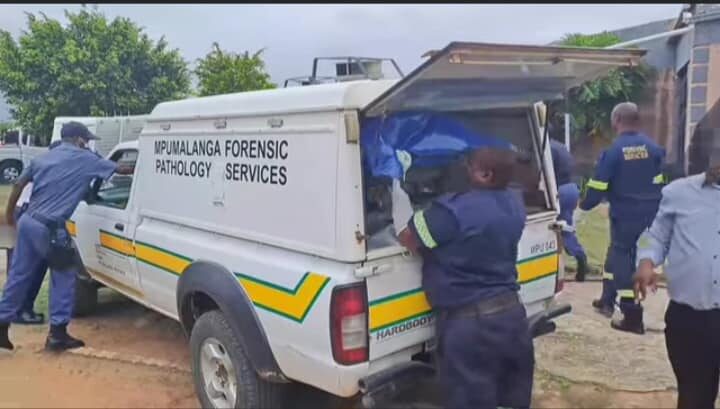 FMTBLOG gathered that the accused argued with the deceased on November 6, 2023. It is said that the argument ensued when Albert reproached Siyabonga for coming home with a different girlfriend.
READ ALSO- JUST IN! – Ghanaian Footballer Dies After Collapsing During Game In Albania
The fight intensified, and in the process, Siyabonga was alleged to have punched his grandfather, thereby causing him to fall to the ground. Afterwards, they said that the accused buried Albert in a shallow grave behind the house.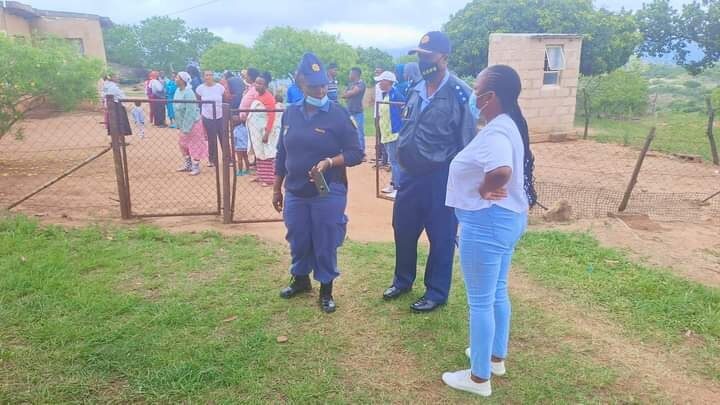 At the hearing, Siyabonga declared that he intended to conduct their defence and announced his refusal to apply for bail. The state warned that if he did reconsider, they would oppose the application based on the severity of the charges.
Siyabonga is still remains in custody, and the case has been adjourned until further investigation on January 30, 2024.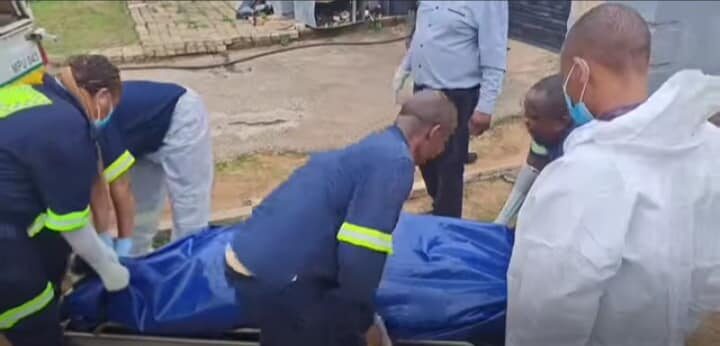 May God continue to safe us all …………………………What came over him! Imagine the Bizzare As 22-Year-Old Man Kills And Buries His Grandfathers' Body In Shallow Grave For Stopping Him From Bringing Girls Into The House(PHOTOS)
Drop comment below 👇
READ ALSO 👇