21-Year-Old Engineering Student Gets 35-Year Jail Term Over Robbery To Flaunt A Lavish Lifestyle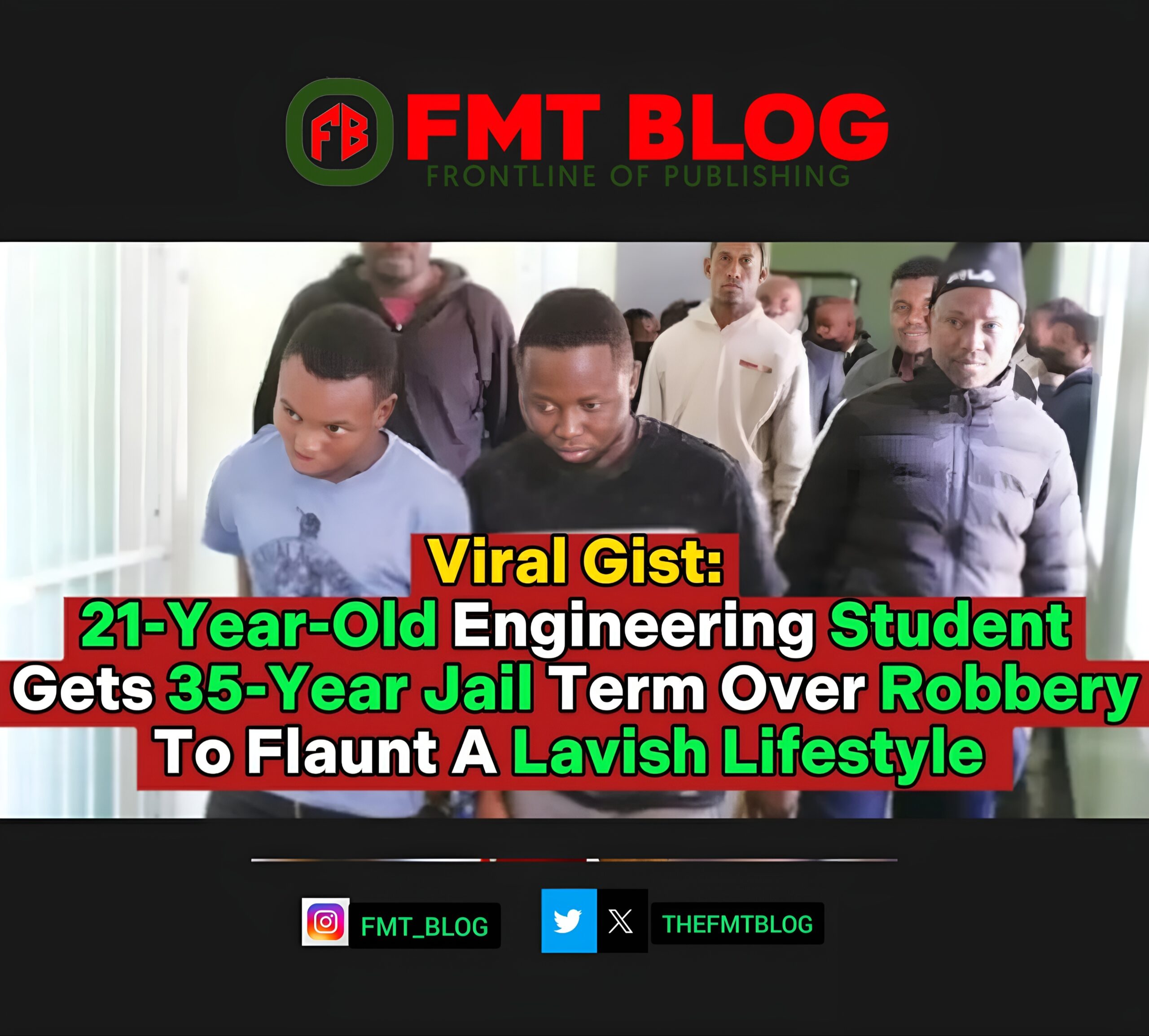 21-Year-Old Engineering Student Gets 35-Year Jail Term Over Robbery To Flaunt A Lavish Lifestyle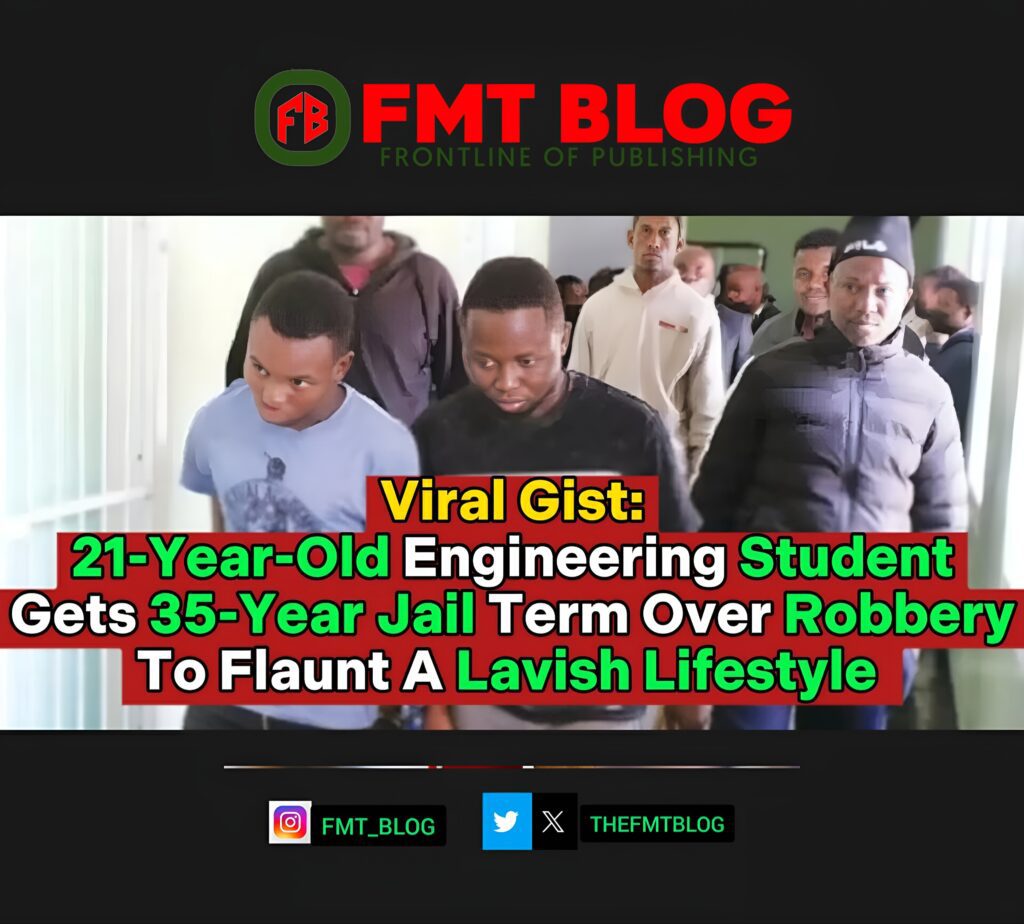 Lenny Ryan Mupande, a 21-year-old engineering student at Bulawayo Polytechnic, was sentenced to 35 years in jail for the armed robbery he committed in Zimbabwe.
The young student allegedly stole ZAR13,390 from Mukuru, two iPhone 7s and $998.66 from Chicken Inn drive-through, a cellphone, handcuffs and a baton stick from Athens supermarket in Cowdray Park and $1,850 from Tottengram Investments, a registered money agency.
The student claimed he became involved in armed robbery as a result of the flashy lifestyle promoted by celebrities and influencers on social media.
Mupande and his accomplice, Bezel Chirova, admitted after their court appearance that they were motivated by peer pressure from society and the desire to emulate the lifestyles of wealthy peers and social media celebrities.
remarked Mupande
"I gave in to peer pressure and committed the crimes." I felt jealous of the lifestyles of social media influencers and my peers. I aspired to imitate their lifestyle, including the foods, clothing, and beverages they consumed.
In his defence, Chirova claimed that Mupande had coerced him into doing illegal acts. he uttered
"I did not intend to commit these offences. Mupande was the one who coerced me into doing these atrocities. He persisted in trying to include me in his scheme.
My take: Never run too fast in life…..Everything will happen at its own time and season
Please share 21-Year-Old-Engineering-Student-Gets-35-Year-Jail-Term-Over-Robbery-To-Flaunt-A-Lavish-Lifestyle
Drop comment below 👇
READ ALSO 👇