Life Before the Throne: A Feature Interview with HRM, Oba Prof. Saka Adelola Matemilola (Otileta VII), the Olowu of Owu as He Approaches His First Coronation Anniversary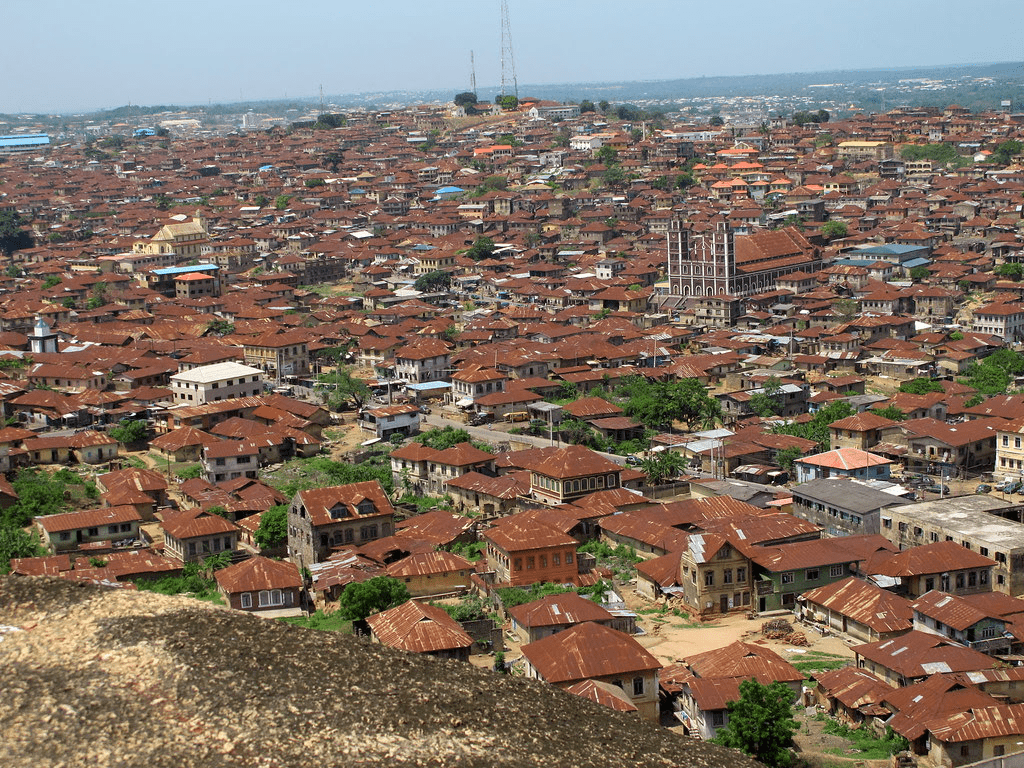 Life Before the Throne: A Feature Interview with HRM, Oba Prof. Saka Adelola Matemilola (Otileta VII), the Olowu of Owu as He Approaches His First Coronation Anniversary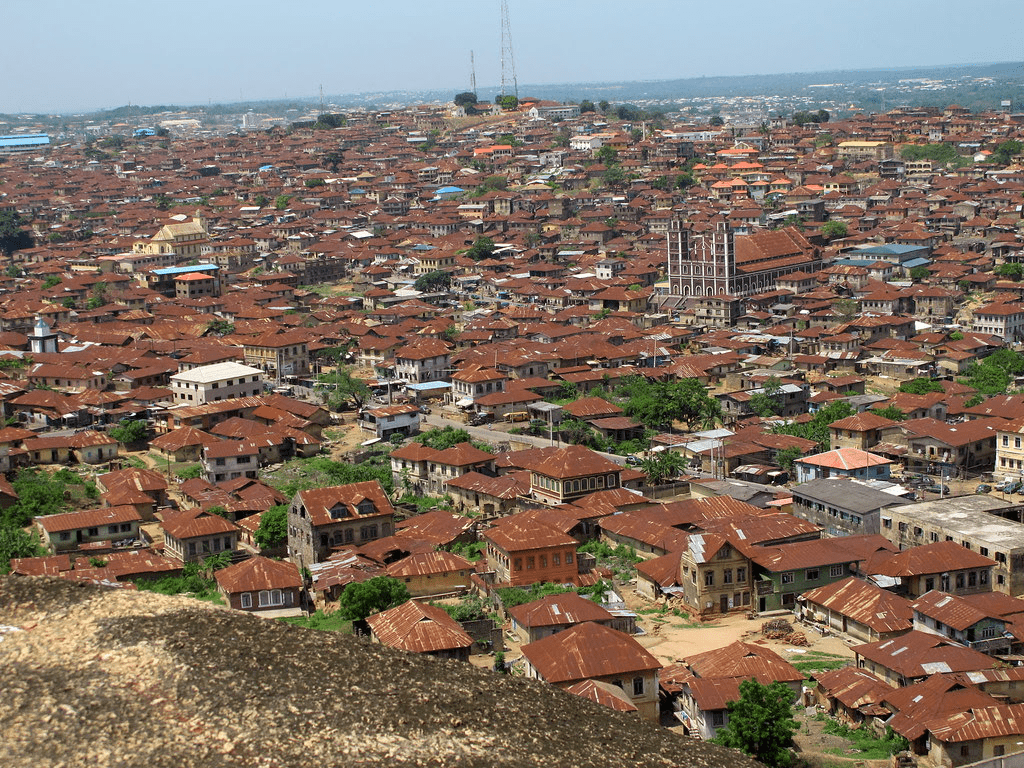 By Simeon Ganzallo
It is no secret that many tribes abound in the nation called Nigeria. These tribes have diverse cultures and traditions, spearheaded by monarchs and spiritual leaders. These traditions have been passed down through generations to preserve them and keep them unadulterated. It is why, despite the effects of colonization and the resultant democracy, we still have monarchs in place across the 36 states of the federation to be the custodians of our cultures. One of these monarchs is Oba Saka Adelola Matemilola. The Olowu of Owu Kingdom, who ascended the throne of his forefathers in October 2022.
Before his ascension to the throne of his forefathers, Oba Matemilola has excelled in this journey called life. He has set and attained numerous goals for himself and has earned a lot of accolades in the process. As his first coronation anniversary is fast approaching, it is important that we get to know the king and familiarize him with the people. In this feature interview, we find out everything there is to know about His Royal Majesty, Oba Prof. Saka Adelola Matemilola FNSE. (Otileta VII). We will also get to know his impact in Owu kingdom and on society as a whole.
Interviewer: Kabiesi ooo. As is customary with our tradition, I should not be asking. But for the sake of our readers, can we get a brief overview of who Oba Saka Matemilola is from the horse's mouth?
Respondent: I am honored by your question, and though tradition dictates otherwise, I will provide a glimpse of my journey. I am Oba Prof. Saka Adelola Matemilola (OTILETA VII), bearing the title of the 14th Olowu of Owu Kingdom. I Ascended this esteemed throne on the 27th day of July in the year 2022 and my coronation occurred between the 24th and 30th days of October in the same year. The mantle was passed to me after the passing of my predecessor, Oba Adegboyega Dosunmu Amororo II, who reigned from July 2005 until December 2021. I was born on the 4th day of August, 1964 and my path has intertwined with academia, engineering, and profound connections to my heritage. I thrive in the realm of tradition and culture and I am steadfast even in the midst of academic and professional pursuits.
Interviewer: Thank you for that Kabiesi. What does your family life look like?
Respondent: Thank you. Besides my career, my personal life is fulfilling. I am devoted to my family and I have two wives; Olori Adijat Bamidele Matemilola and Olori Ameenat Adeleye Matemilola. I am proud to be their husband and a father to our four children; Princess Aminat Moyosore Matemilola, Prince AbdulMuizz Ayokanmi Matemilola, Prince AbdulKareem Olusegun Matemilola, and Princess Hadhrat Jadesola Matemilola. I love to spend time with my family and explore life with and through them.
Interviewer: That is impressive! So, what does Kabiesi's ancestry look like? From which royal lineage do you hail?
Respondent: My roots are within the Otileta Ruling House, a dynasty known for its significant role in the kingdom. Otileta traces its heritage back to Ìyá Àgbà Bolajoko, the third wife of Oba Olapetiji Asunkungbade Otileta I, who reigned from 1405 to 1437. In my own family tree, I belong to Section 3 of the Otileta Dynasty, which comprises the Oluyalo and Olajisoye families. I am the great-great-grandson of Chief Oluyalo, who held the position of Omolefon of Owu in 1878. While the Olowu throne was considered within our lineage, circumstances led to the appointment of Adepegba as Olowu in 1893. I came to being through figures like Gbolahan (my father), Oyebola (my grandfather), and Matemilola (my great-grandfather), with Chief Oluyalo serving as a prominent figure as well.
Interviewer: That is just as impressive as it is inspiring. I know you are vastly read and widely traveled. Can you brief us on your educational background Kabiesi?
Respondent: Certainly. I completed my primary education at St. Patrick's in Lagos State. After that, I came back for my secondary education at Abeokuta Grammar School, here in Abeokuta. Yes, I'm an AGSOBA of the great school. When I graduated from Abeokuta Grammar School, I pursued my higher studies at the University of Ibadan, where I studied and obtained a Bachelor's degree in Mechanical Engineering with First Class Honors. I had the urge to further my studies, so, I subsequently earned a Master of Science degree in Mechanical Engineering from the same institution. I decided to continue my academic journey outside the shores of Nigeria because of my field so, I went on to the University of Cambridge in the United Kingdom, where I successfully completed my doctoral studies in Applied Mechanics and earned a Ph.D. degree.
Interviewer: I'm certain there are lots of awards in Kabiesi's cabinet but before we get to that, what have you done with these qualifications?
Respondent: Over the course of my career, I have leveraged my qualifications to work both in industry and academia. In the corporate arena, I was the Chief Petroleum Engineer at FIRST Exploration & Petroleum Development Company Ltd from September 2013 to June 2021. During this period, I provided vital technical leadership to asset and project teams. I also oversaw various critical tasks such as integrated subsurface development projects, wells and reservoir management, resource volume evaluation, and technical assurance.
I have also made some contributions in academia. As a Visiting Associate Professor at the African University of Science and Technology, Abuja, since September 2013, I've been developing and teaching courses on Petroleum Engineering and Geosciences. I have also guided MSc and Ph.D. students in their research, imparting practical insights and knowledge to the next generation of professionals.
My love for education extends to multiple institutions. I have been a Visiting Scholar of Geosciences & Petroleum, University of Benin, since April 2013, where I contribute to the development and teaching of course modules. I also serve as Adjunct Professor at the Department of Petroleum Engineering, University of Ibadan, where I deliver courses on Advanced Petroleum Engineering and conduct seminars to enrich the academic journey of students.
I have also acted as a Visiting Scholar at the Institute of Petroleum Studies, University of Port Harcourt, since June 2010. There, I supervised research and contributed to expanding knowledge in petroleum engineering.
In the corporate world, I've held roles at multinational organizations. I have been the Regional Resource Volume Coordinator for Shell Upstream International since January 2012, where I ensured compliance with standards and oversaw assurance of resource volumes. I've also served as a Reservoir Engineering Coach and Consultant at the Shell Petroleum Development Company of Nigeria, Port Harcourt, from September 2009 to December 2011, playing a pivotal role in optimizing reservoir-related processes.
Interviewer: With this impressive career summary and as you have repeatedly stated before your coronation, it is no secret that the people of Owu stand to gain a lot during your reign. Can you highlight some of your charitable ventures that society has benefitted from?
Respondent: I have always said that if your people are the only ones who benefit from your good deeds, you can't really say you have done a lot of good. So, I contribute my quota everywhere I can, everywhere it is needed. Prior to my coronation, I ensured access to clean water for the Soke Compound community in Abeokuta by providing a borehole, overhead tank, and standby power generator to ensure the water supply is consistent. I also played a key role in constructing and maintaining the MATEMILOLA HERITAGE building within the compound in a bid to preserve Owu's cultural heritage.
Additionally, I founded and still serve as the Chairman of the Board of Trustees for the Youth Network for Leadership Development, a body that is dedicated to nurturing the growth of young leaders. I am also a member of the Board of Trustees for Prof. Ayodele Awojobi Design Competition at the University of Lagos where I contribute my quota to educational development. I also share my expertise and experience with aspiring entrepreneurs through the Fate Foundation.
My commitment extends to healthcare and education. Through the Solace Foundation, I've supported treatment for critically ill indigenes of Owu who lack resources for their health care and do not have insurance. Solace Foundation is officially supported by Al-Usrah Inc. and it has benefited numerous individuals. In education, I make monetary, as well as textbook donations to public schools. For example, I've been involved in rebuilding toilet facilities at Abeokuta Grammar School. I also chair Efiwe Capital, which supports up to five undergraduates studying in Nigerian universities each year. Beyond that, I ensure the monthly distribution of clothing and shoes to those in need through the Falomo Police Barracks Mosque, along with a feeding program that provides meals for about 200 people.
Interviewer: Your response is as uplifting as it is inspiring Kabiesi. One last question; it's a couple of months days to your first anniversary on the throne. It is going to be the first of many to come. You have started well, and while it is needless to ask, for the sake of our readers, what should the people of Owu look forward to in years to come?
Respondent: As a custodian of the culture and traditions of Owu kingdom, I can say our people can look forward to many things. Firstly, before my coronation, I promised stability and peace and I am actively delivering on that promise. Beyond that, considering our economic reality, I am doing everything in my power to mitigate the effects of the harsh economic conditions on the people of Owu. We are also going to partner with well-meaning firms and bodies in future to bring the much-needed development to Owu. These and many more, are things the people can look forward to in coming years.
Interviewer: And there you have it, folks! Everything from the horse's mouth. You have met the man, the myth, and the legend! His royal majesty, Oba Prof. Saka Adelola Matemilola, Otileta VII, the 14th Olowu of Owu Kingdom. With a profile and biography as rich as this, you can't help but envy the people of Owu because they have a gem on the throne. Well, the people of Owu have never been known to give room for mediocrity. Since Kabiesi is not one to sing his own praises, it is pertinent to note that he has received a lot of awards and has been recognized by many bodies, even right from the university. Oba Saka Matemilola has been honored with numerous awards and recognitions that highlight his exceptional contributions and accomplishments.
In recognition of his numerous exploits at the University of Ibadan, Nigeria, Oba Saka Matemilola was endowed in perpetuity for the best student in Leadership and Public Service, Faculty of Technology. He also received significant acclaim that acknowledged his research and academic achievements during his doctoral studies at the University of Cambridge. This recognition further solidified his reputation as a respected scholar and researcher.
In recognition of his immense contributions throughout his career, he was granted the prestigious Fellowship of the Nigerian Society of Engineers (FNSE) in recognition of his remarkable role in the field of engineering. In the petroleum engineering industry, Oba Saka Matemilola's outstanding work earned him a Professional Excellence Award from the industry association.
His leadership skills and impactful contributions within various organizations were also acknowledged with an Outstanding Leadership Award, a clear testament to his ability to inspire and guide teams towards success. His dedication to mentoring and guiding the next generation of engineers and scientists has also not gone unnoticed, as it has earned him an Academic Mentoring Award. Furthermore, his significant contributions to science and engineering throughout his career were recognized with listings in the 2003 and 2005 editions of Hart's Who's Who in Science and Engineering. His commitment to philanthropy and community service also resulted in Community Service Recognition, underscoring his role as a responsible and engaged citizen, way before his ascension to the throne of his ancestors.
Kabiesi, Oba, Prof. Saka Adelola Matemilola is a vastly read scholar with numerous research publications. He has well over 30 published reaearch works as evident in Research Gate and despite his ascension to the throne, he shows no sign of slowing down when it comes to being impactful in the world of science and engineering. He is also still very geared towards the impartation of knowledge to the younger generations, hence his support for many teen-focused bodies such as the Sixth Sense Initiative. Thank you so much for having us, Kabiesi.
Respondent: Thank you. It is an honor to have you.
Credit – Simeon Ganzallo
Drop comment below 👇
READ ALSO 👇