Man Drags Delta Hospital, Others To Court Over The Death Of His 33-Year-Old Wife (PHOTOS)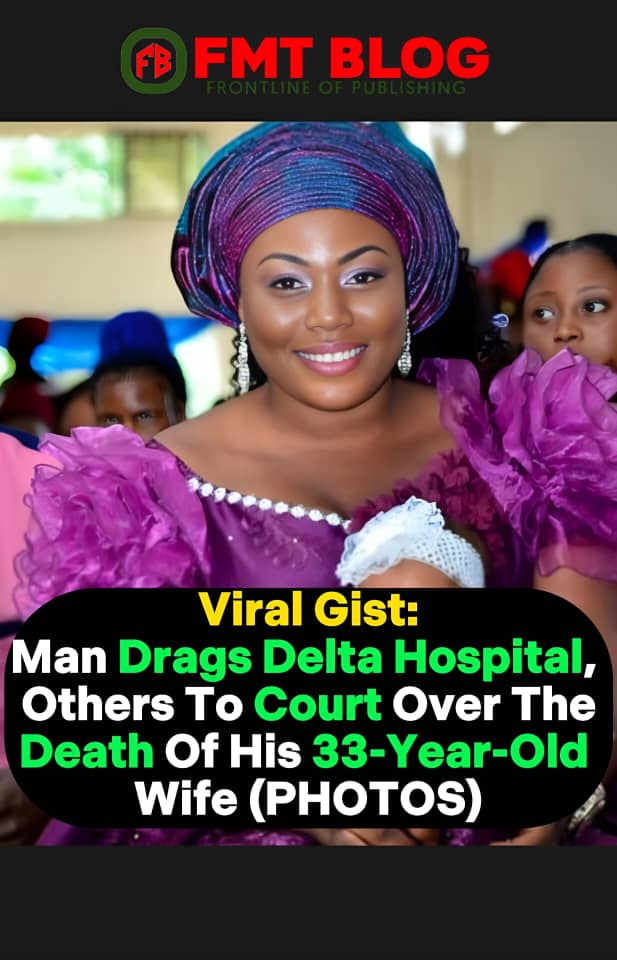 Man Drags Delta Hospital, Others To Court Over The Death Of His 33-Year-Old Wife (PHOTOS)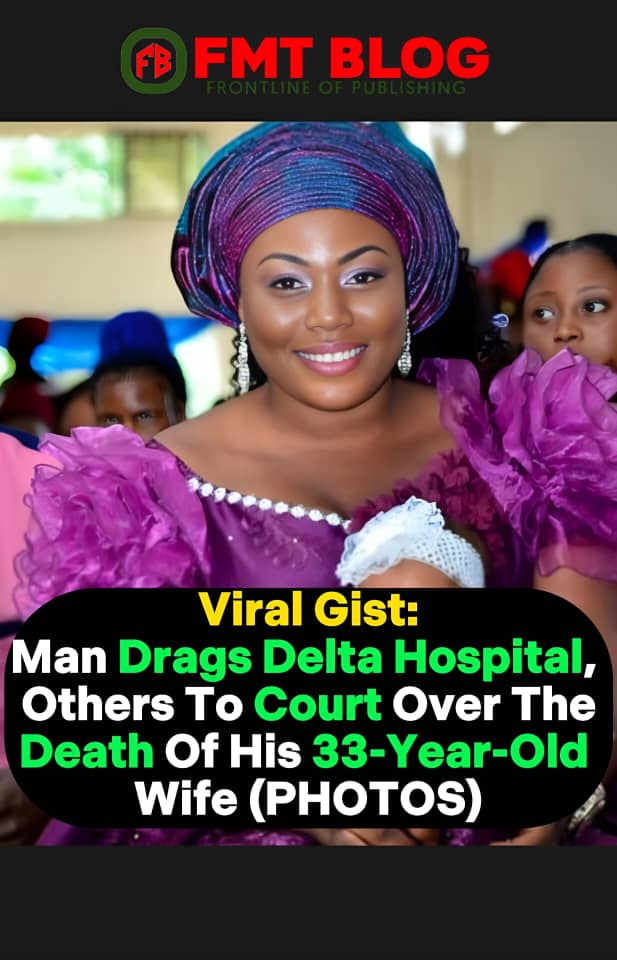 In response to the passing of his 33-year-old wife, Mrs Anesther Egede, a devastated husband has filed lawsuits against a number of organisations and people in the Delta State High Court.
For professional malpractice that he claims caused his wife's death, Mr Festus Godson Egede is suing the Eku Baptist/General Hospital, Delta State, the MD, the medical staff, and the state government, among other parties.
Mr. Festus Godson Egede was named as the claimant in the lawsuit HCI/44/2023. Eku Baptist/General Hospital, the Delta state government, MD, Eku Baptist/General Hospital, and Dr. Totibo were named as defendants.
READ ALSO- Moment Fire Guts Some Sections Of Nigeria's Supreme Court Building (VIDEO) – FMT BLOG (femotech.com.ng)
Godson Egede said that following his wife's surgery, Dr. Ebom Totibo allegedly left cotton wool in her abdomen, causing her to pass away.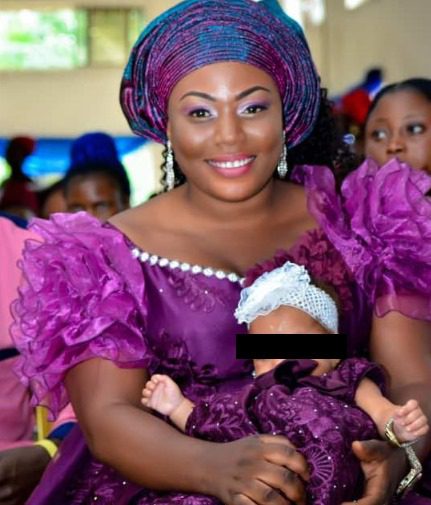 He claimed, "My wife, Mrs Egede Anesther, was experiencing abdominal pain, so we drove her to Catholic Hospital Obiaruku, where she was admitted, and the hospital duly advised that she undergo an abdominal scan.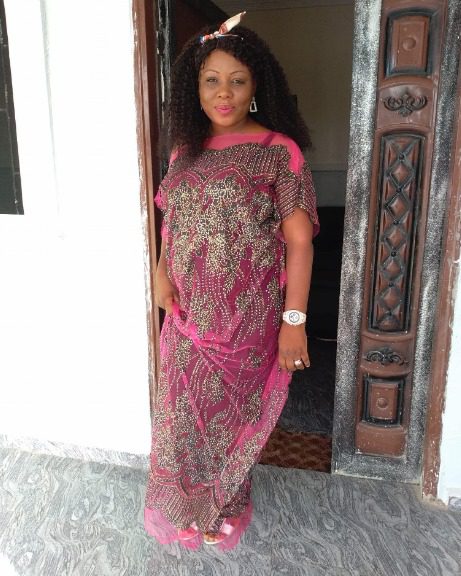 She underwent a scan at the hospital above's recommendation, and it revealed that she had appendicitis.
They stated that the appendicitis was not as severe as previously believed (7.6%), and as a result, she did not require a small appendix operation.
"She was released from the Catholic Hospital after two days of admission. The medical staff that cared for her informed us that the appendicitis should be handled and that she was not ready for surgery.
"When she arrived at her home, the pain remained, so I drove her to the Eku Baptist/General Hospital for a follow-up assessment of the appendicitis that was already present.
"We encountered Dr. Ebom Totibo at the General Hospital, who once more gave the order to perform another scan on her.
"After further physical examination of my wife, Dr. Totibo determined that she had appendicitis and instructed us to return the following day for the surgical procedure to remove the appendicitis. He also recommended the centre (P. Wave Scan, Delta State) where the scan was performed.
The following day, we went back to the hospital to see the doctor who operated on her to remove her appendix.
The team leader, Dr. Ebom Totibo, informed me during the procedure that my late wife's excessive weight caused her intestines to cover her appendicitis, which meant that it was not removed.
Instead, he said, the medical staff reorganised her intestines, labelling the problems they found as an "attempted appendectomy" to explain the problems.
After the surgery, according to Mr Egede, his wife was taken to the private ward for strict surveillance. He noted that instead of getting better, his wife started rapidly deteriorating as her abdomen started to swell, and she was unable to urinate or pass gas for more than 14 days.
"To properly identify the location of the surgery that had been performed on her, one of the on-duty doctors suggested that an MRI scan be performed on the patient.
Dr. Ebom Totibo and his team left a large cotton wool patch on my wife's abdomen after the surgical procedure, which is what ultimately caused her death, he continued. They also advised an MRI scan, which was performed on her at Lily Hospital Benin City, Edo State.
He noted that he met with the Delta State Hospital Management Board on Thursday, July 20, 2023, to discuss his case. He stated that the family had already petitioned the hospital for duty negligence.
Drop comment below 👇
READ ALSO 👇