Viral Gists
Meet the man Who Tattooed His Girlfriend's Name 'Tynisha' and Changes It To 'Gun' After Being Served breakup (Photos)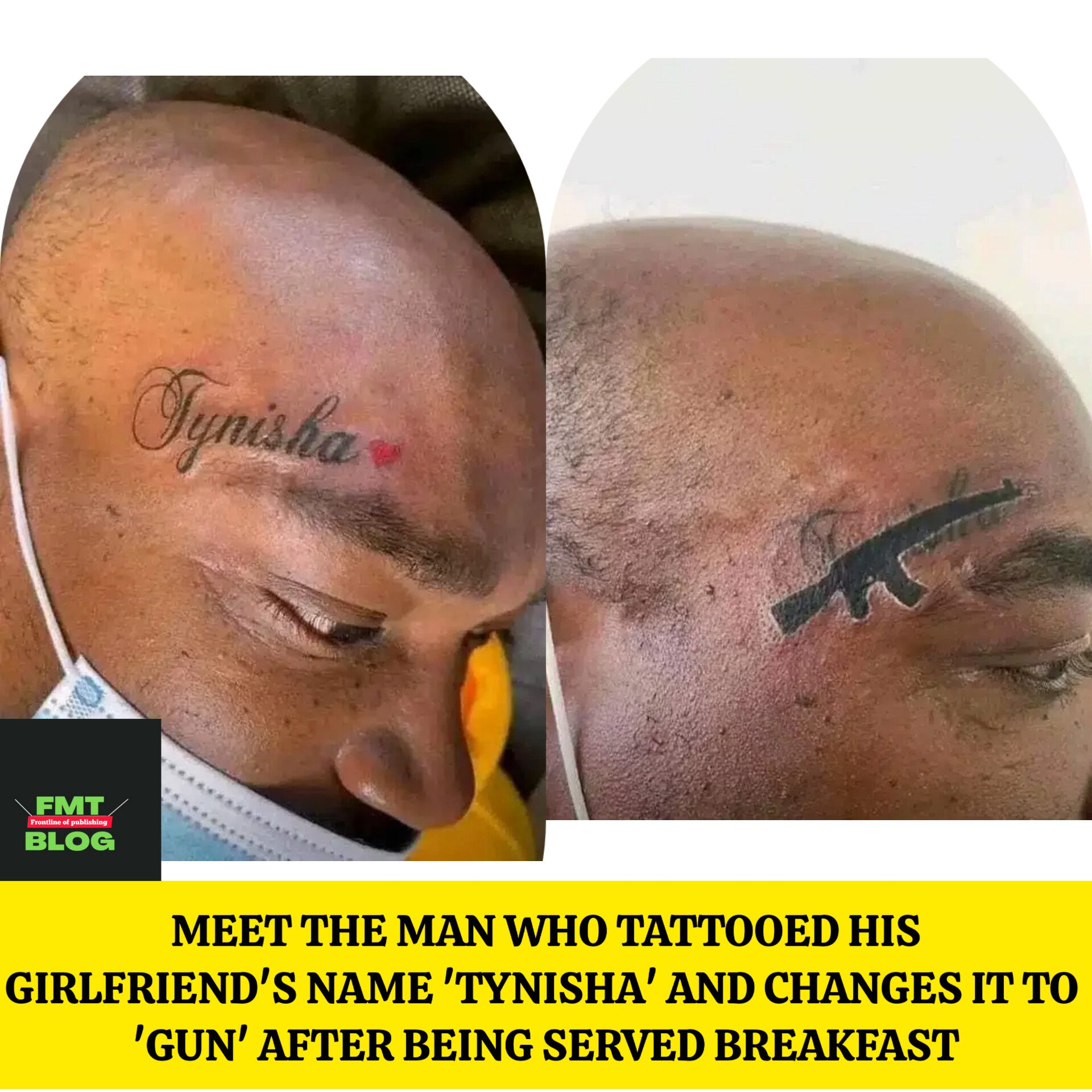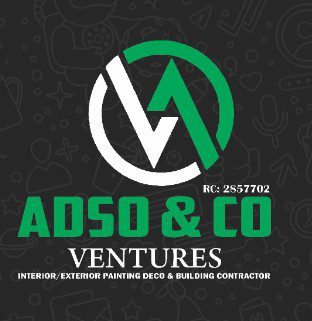 Meet the man Who Tattooed His Girlfriend's Name 'Tynisha' and Changes It To 'Gun' After Being Served breakup (Photos)
A man, whose identity remains unknown, recently took an unconventional approach to dealing with a tattoo of his ex-girlfriend's name on his face following their breakup.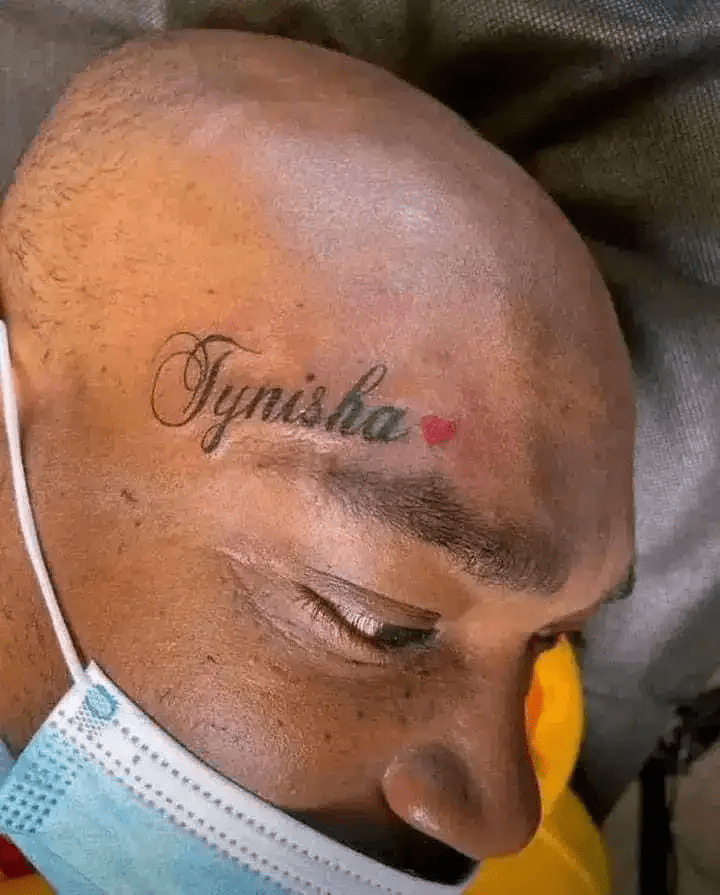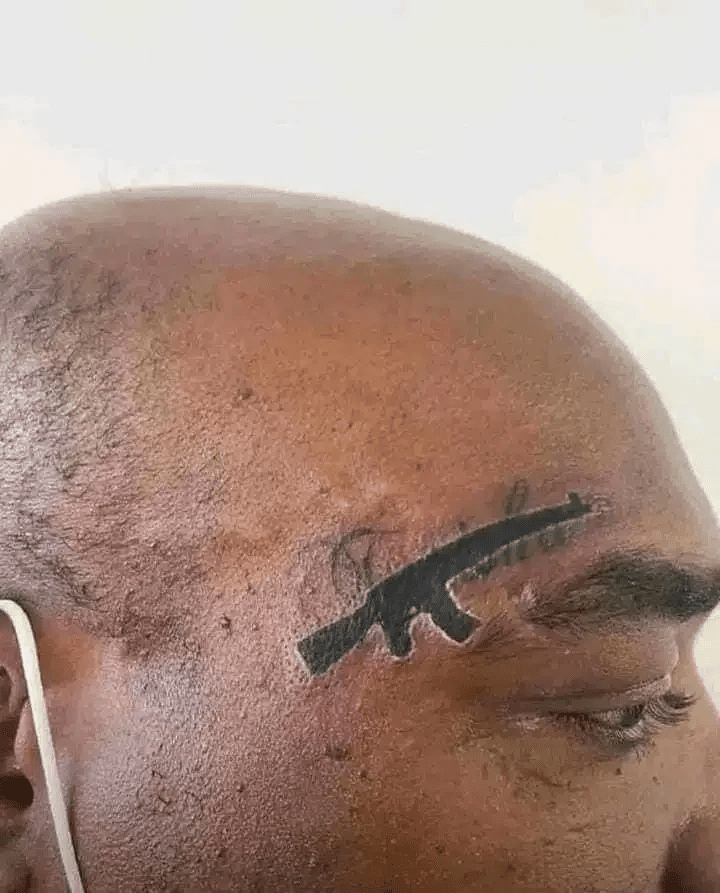 Initially, the man had tattooed his girlfriend's name, "Tynisha," as a symbol of his deep commitment and affection towards her. However, circumstances led to the end of their relationship. Instead of pursuing the typical methods of tattoo removal or opting for a cover-up design, he decided to take a rather unusual path.
In a surprising move, he modified the original tattoo by incorporating additional strokes, cleverly transforming "Tynisha" into the word "Gun." This unexpected alteration to the tattoo garnered significant attention, provoking curiosity and generating diverse reactions across various online platforms.
Twitter user wrote,
"I think this is not normal even after the break fast sef. He has not recovered even. Why drawing that kind of image on your head. Maybe he is out for vengeance.

That lady should be careful this time. She should go and report the issue to the police believe me. It's not normal. Some people communicate pains through sign language. Be careful when you are about to start dating. Look out for emotional intelligence and maturity."

Another user added, "I never see the love wey go make me draw tatoo sha"