Celebrity
Viral Gists
Moment Cardi B Throws Microphone At Fan While Performing On stage (Photos, Video)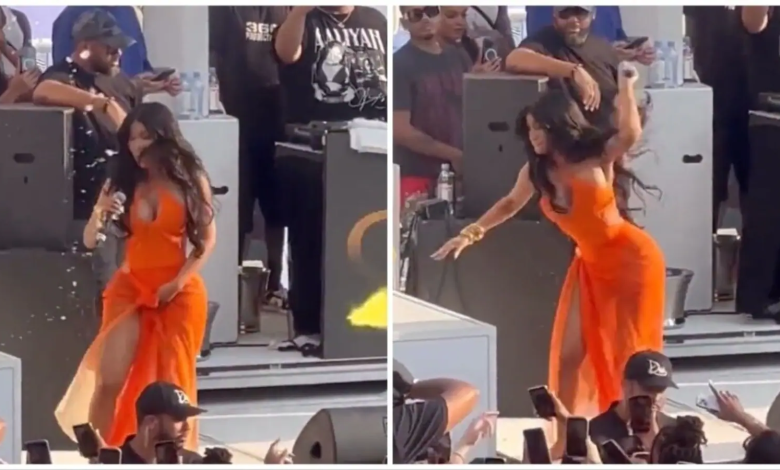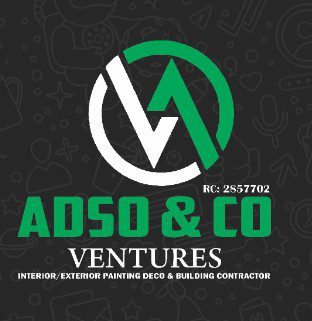 American Rapper Cardi B was upset by a concertgoer who threw a drink at her onstage during a recent performance.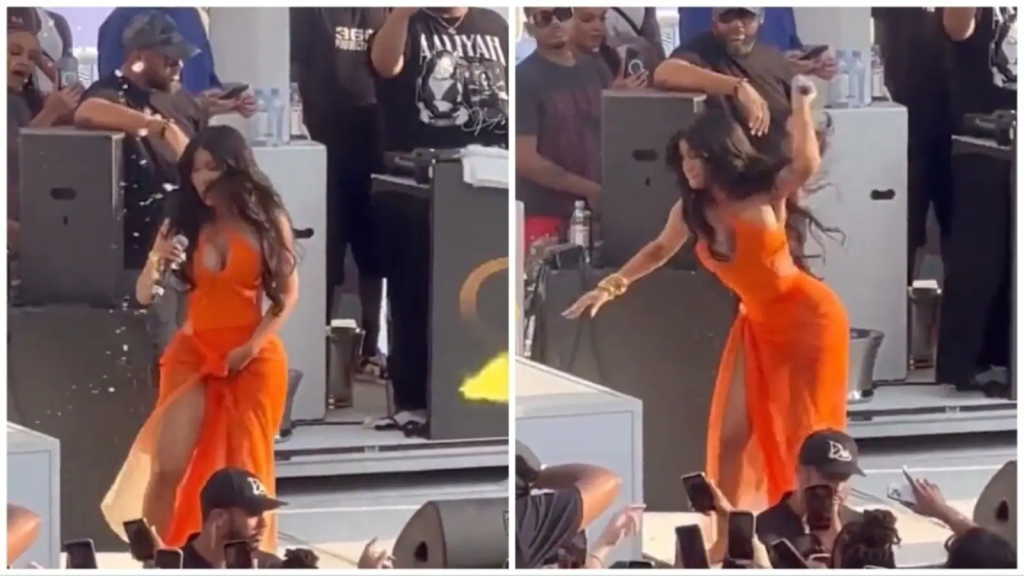 When a member of the audience flung liquor from a cup at her mid-performance, the American rapper, Cardi B reacted by throwing the microphone at the fan before security operatives came around.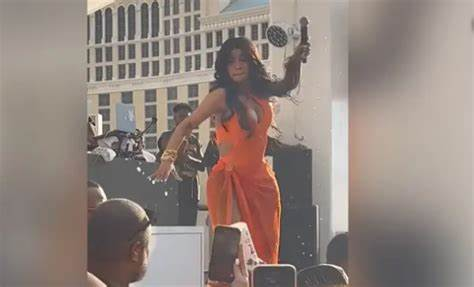 The Grammy winner, 30, who seemed shaken by the encounter, slammed her microphone at the guy while violently yelling at them.
Security promptly removed the woman from the show;