Sports
Viral Gists
Moment Spanish Football President Kissed Women's Player Team Following Victory Over England, Reactions Brews (VIDEO)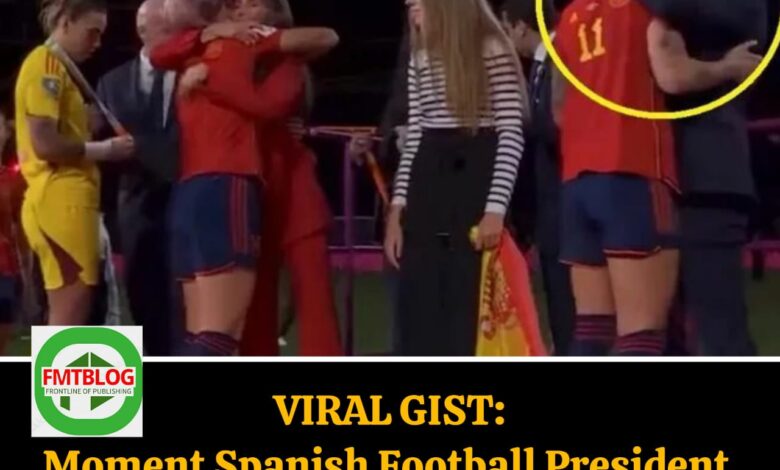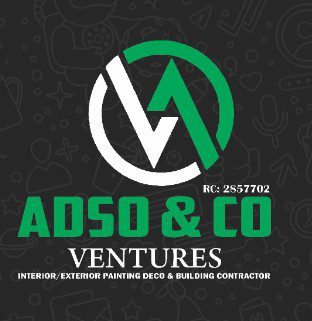 Moment Spanish Football President Kissed Women's Player Team Following Victory Over England, Reactions Brews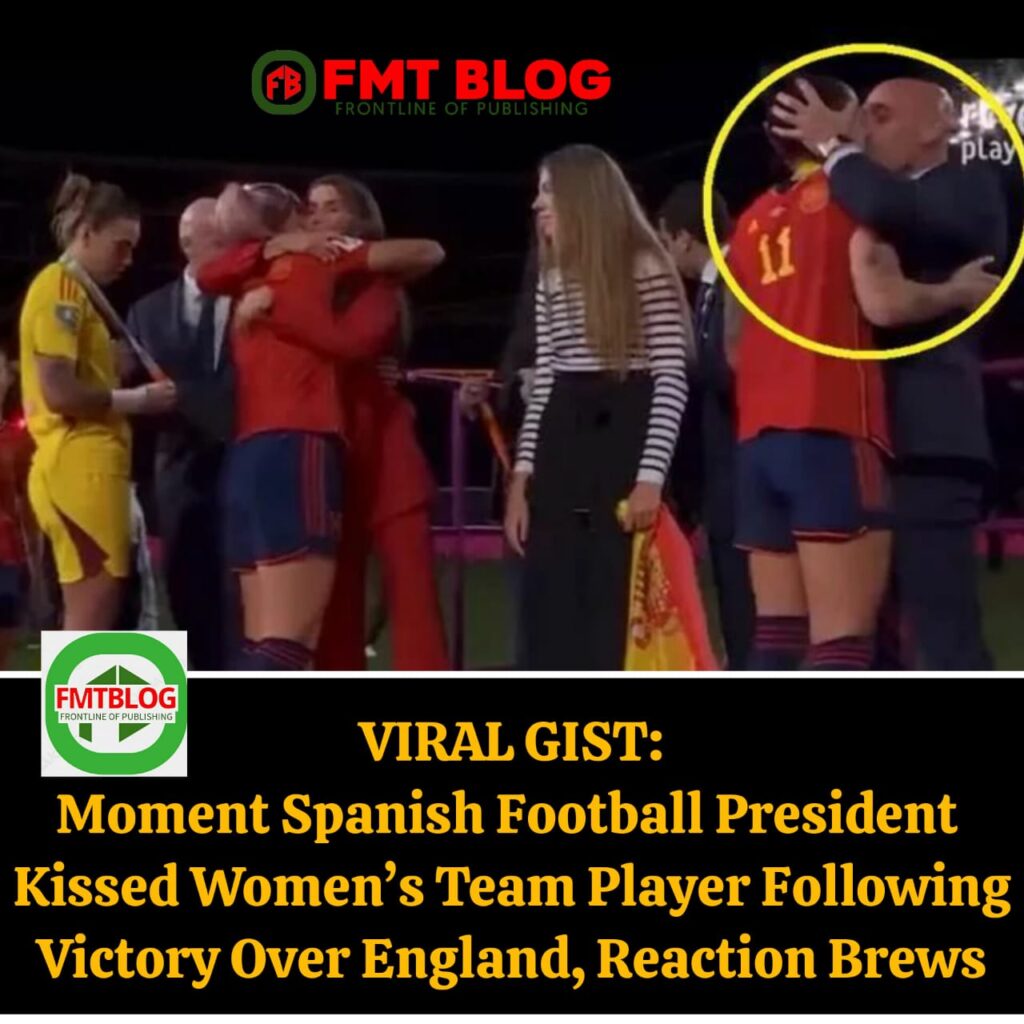 Following Spain's 1-0 victory over England in the World Cup final on Sunday night, August 20, in Sydney, Luis Rubiales, the Spanish football president, has come under fire for kissing Jenni Hermoso on the lips.
After defeating the Lionesses of the English team 1-0 on Sunday, August 20, the winning Spanish players ascended a platform to get their gold medals from FIFA President Gianni Infantino.
Outrage was generated when the Spanish FA president was seen on camera giving team captain Jenni Hermoso a cringe-worthy kiss at the presentation.
READ ALSO- #BBnaijaAllStar#- Erica Slams Nigerians For Voting To Keep Seyi Awolowo In The BBNaija House
She "did not enjoy that," Hermoso stated on a live webcast.
She sought to explain her viewpoint in statements later made available to the media, stating that it was a "natural gesture of affection."
"It was a totally spontaneous mutual gesture because of the immense joy that winning a World Cup brings," said Hermoso, in comments given to AFP by the Spanish federation.
"The president and I have a great relationship, his behaviour with all of us has been outstanding and it was a natural gesture of affection and gratitude."
Rubiales reportedly told Radio Marca it was an "unimportant gesture of affection" and rejected suggestions it was inappropriate.
On social media, the Spanish TV presenter Claudya Carolina said Rubiales' actions were "unpresentable" and "excessive".
Watch the video below;