Moment Woman Spotted Half-Nak3d Waiting In Line At The Florida Airport (VIDEO)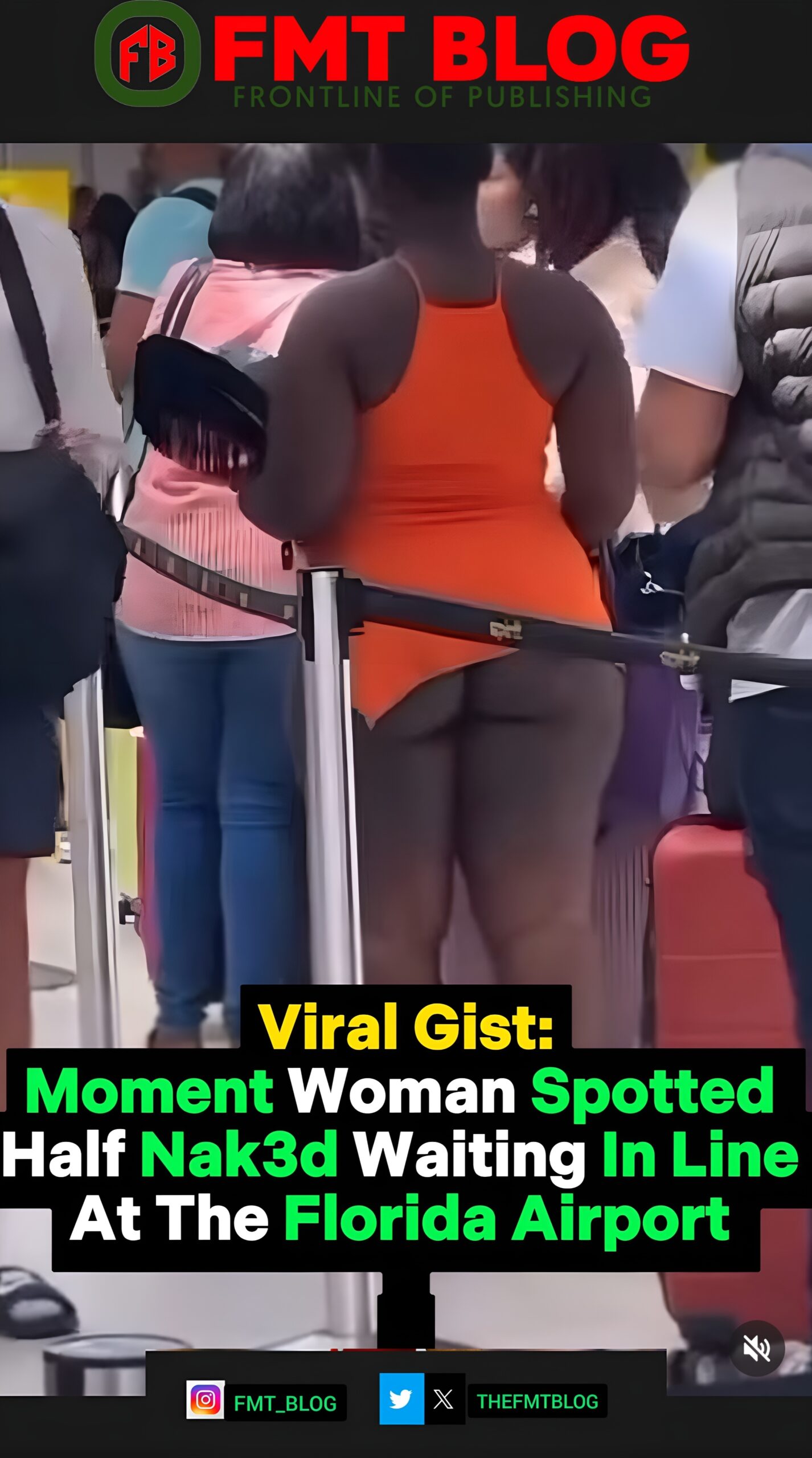 Moment Woman Spotted Half-Nak3d Waiting In Line At The Florida Airport
A half-nak3d woman was spotted waiting in a queue at a crowded Florida airport.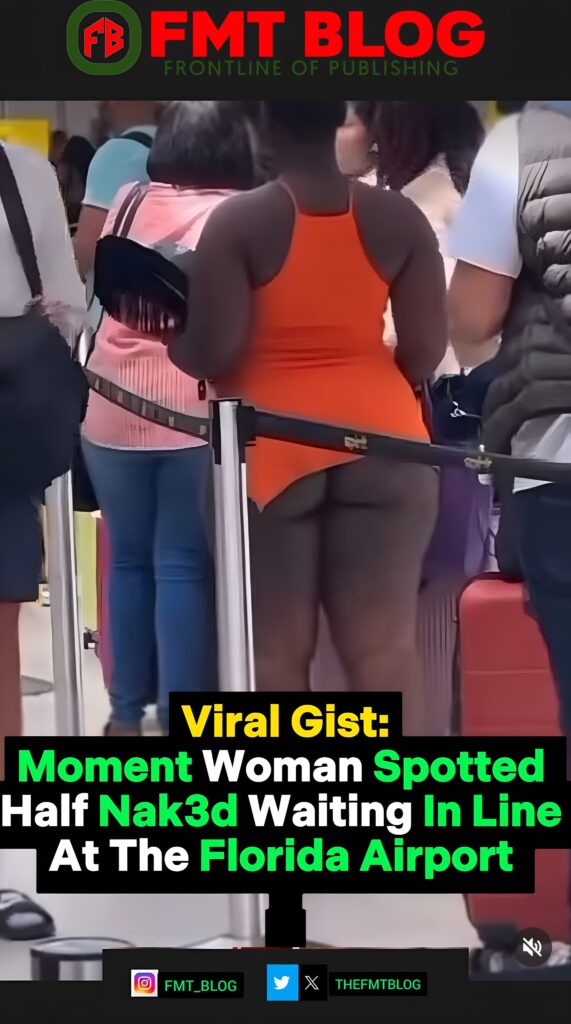 The woman is wearing an orange top in a now-viral video shared online. She was completely naked from the waist down.
Her choice of attire enraged fellow passengers.
READ ALSO- Sam Larry Exposed As Old Statement Contradicts The New One (Documents Attached)
"Only in the f**king airport, Spirit Airlines," a fellow passenger filming the woman could be heard saying.
"Motherf**ker, what is this going on in 2023?"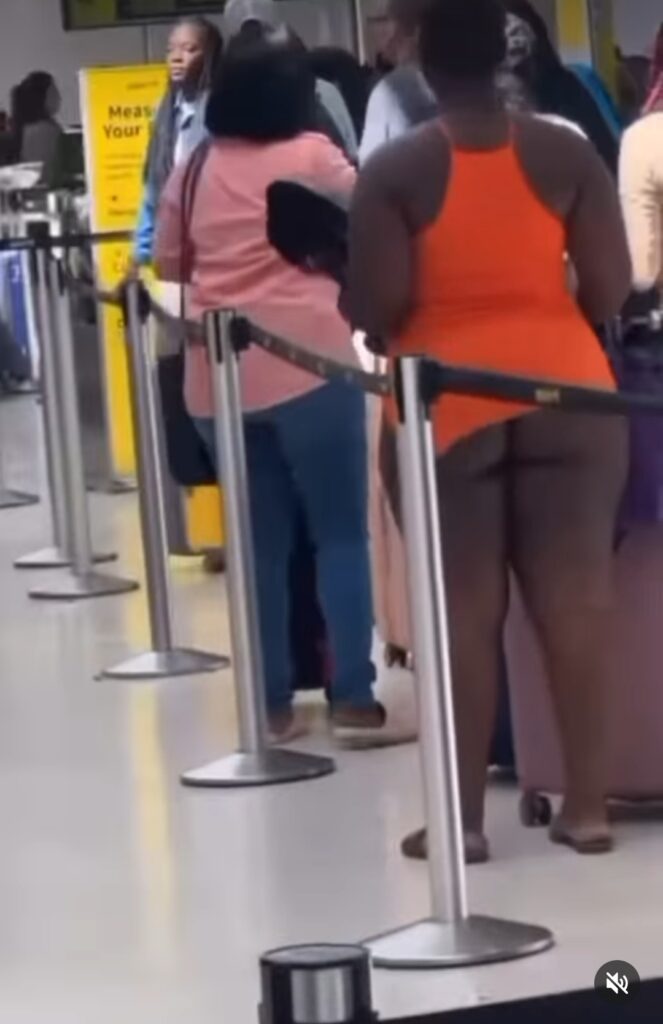 The camerawoman then prayed, saying, "Lord, give me strength; I say no drawers, no f**king drawers, y'all, what is that, no drawers."
The camerawoman then addressed the airline itself, asking employees to do something about the woman.
"I wonder if Spirit is gonna let this happen today," the woman says. "Spirit, you gonna let this happen?
"This ain't right." 
Drop comment below 👇
READ ALSO 👇