Mummy Calm Down – Husband's Statement Contradicts Neighbours' Account Of Wife's 'Suicide'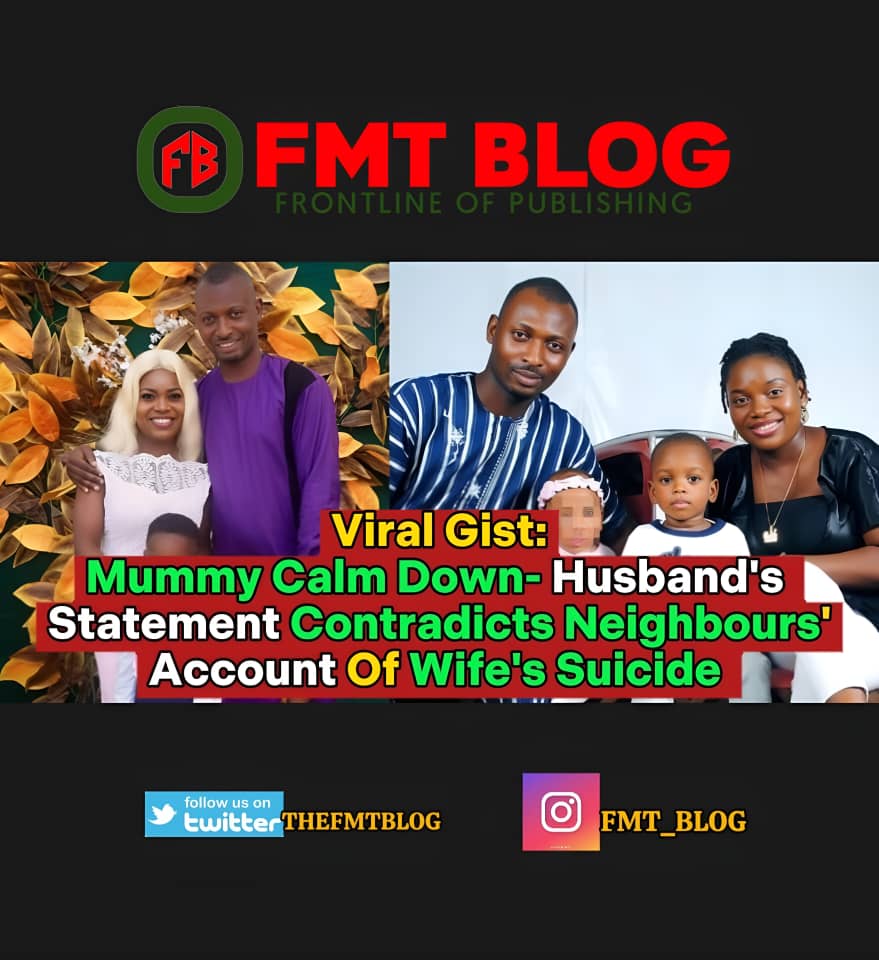 'Mummy Calm Down ,' Husband's Statement Contradicts Neighbours' Account of Wife's 'Suicide'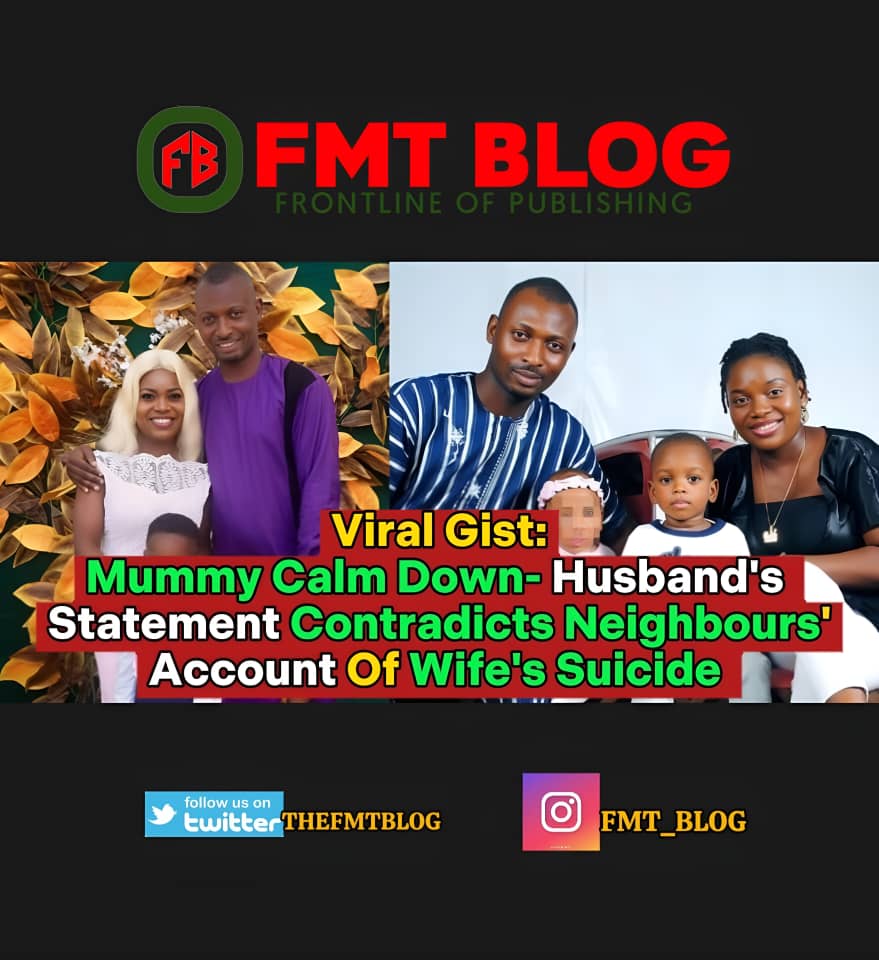 Lawal, the husband of Toluige Olokobi Babalola, who rose to fame after appearing in the viral 'Mummy Calm Down' video, has given police a statement about his wife's apparent suicide. However, his version of events differs from the neighbours' accounts.
The rope that was allegedly used in the suicide is a source of controversy. Toluige and her kid became online sensations in 2021 after a video showed the young youngster on his knees appealing to his mother after upsetting her.
READ ALSO- 30-Year-Old British-Nigerian Bags 12 Years Imprisonment In The UK After R@ping A Woman On Her Way Home
A Twitter user recently reported that Toluige committed suicide in Benin, Edo State, for unexplained reasons. However, contradictory accounts have surfaced.
Chidi Nwabuzor, the Police Public Relations Officer, addressed the issue at the Edo State Police Command Headquarters in Benin City. He added that the husband's account and the testimonies of the neighbours did not match. As a result, Police Commissioner Muhammed Dankwara has requested an investigation into the situation.
"On November 8, Lawal reported to the Evbuotubu Division in Benin City, Edo State," Nwabuzor stated. He claimed that he discovered his two-year-old son, Ife Lawal, crying when he returned from the market. He dashed inside and found his wife dangling from the ceiling by a rope. He unfastened her and requested assistance from the neighbours."
The neighbours arrived and escorted Toluige to the hospital, where he was pronounced dead. Her body was then taken to a hospital mortuary in Benin City. Lawal later reported the incident to Evbuotubu Police Station.
The DPO (Divisional Police Officer) and his colleagues proceeded to the couple's house and discovered the rope and a rumoured suicide note written by the deceased. The DPO also went to the hospital to look for evidence of violence on the body. However, no such signs were discovered.
Authorities will probe deeper into the circumstances surrounding Toluige's untimely death due to different stories and the necessity for additional inquiry.
What a sad story of her Mummy Calm Down allegedly ends her own life !—–Please kindly drop your comments below.
#SAYNOTOSUICIDE#
Drop comment below 👇
READ ALSO 👇