Nigerian Man Who Won ₦102M On SportyBet Sets To Share 15 New Laptops, ₦2M Giveaway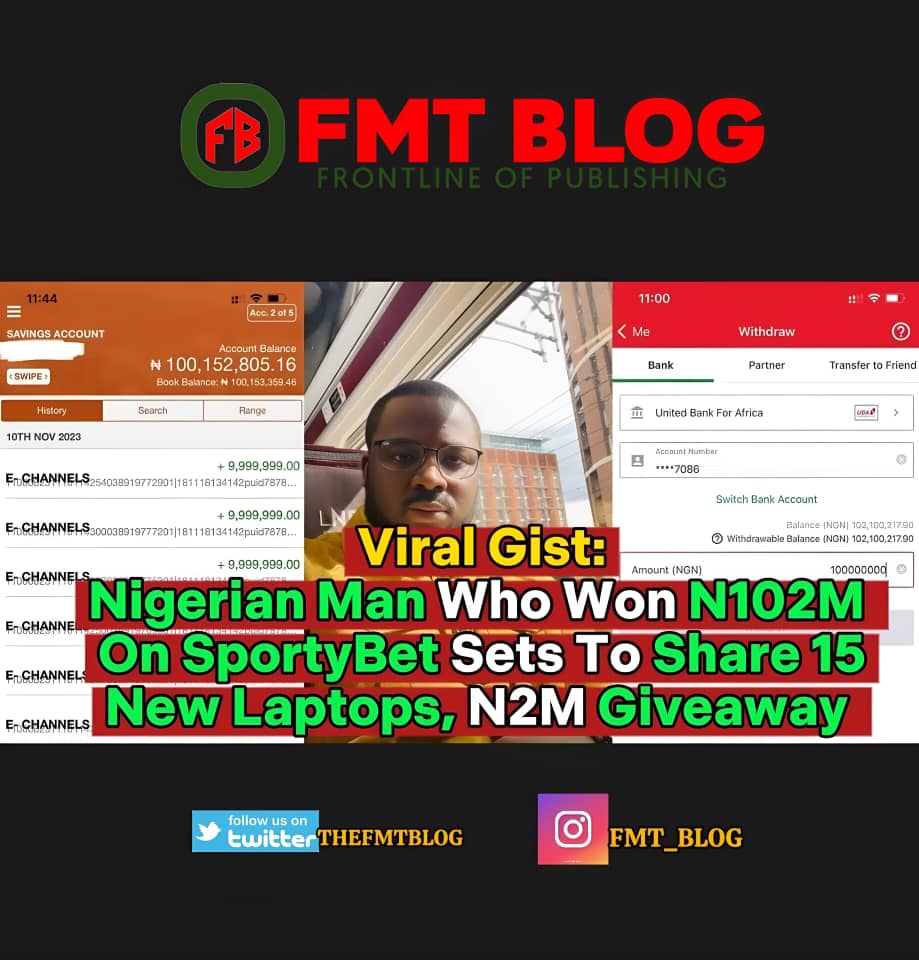 Nigerian Man Who Won ₦102M On SportyBet Sets To Share 15 New Laptops, ₦2M Giveaway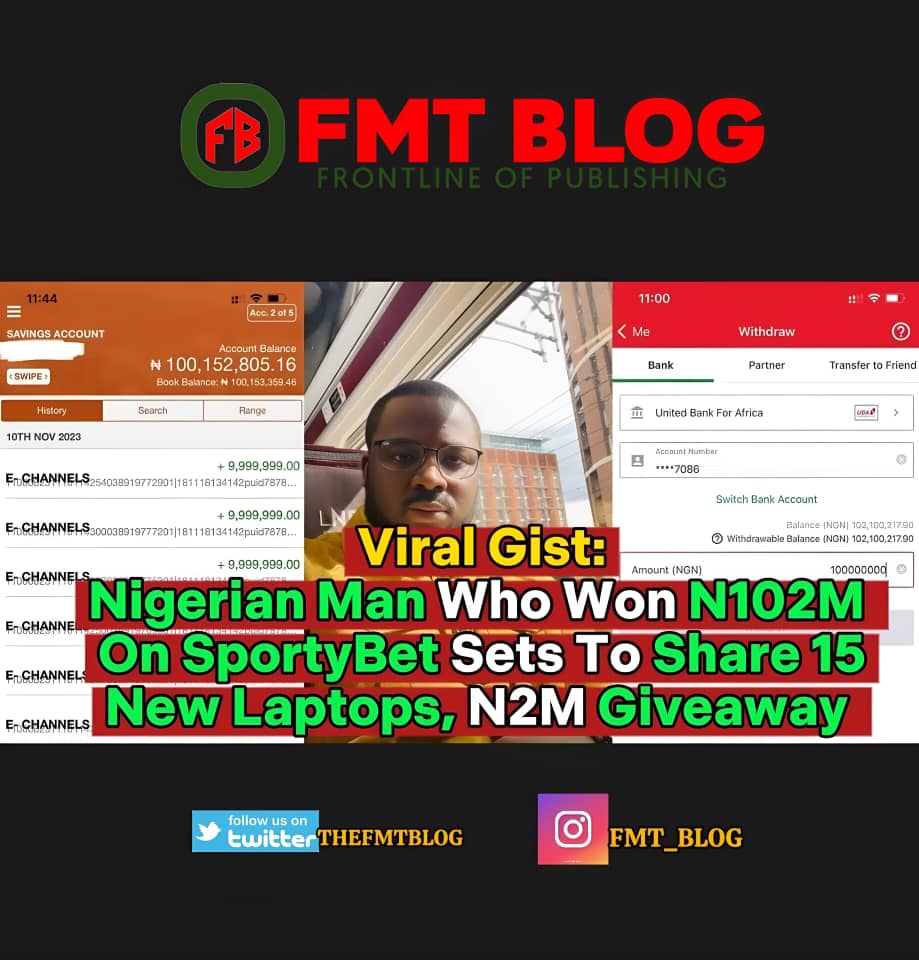 A Nigerian man named Mr. Bayo has plans to divide the sum of ₦2 million with his lucky followers, along with 15 brand new laptops, just a day after winning ₦102 million on SportyBet.
On Friday, November 11, Mr. Bayo posted evidence on his page of winning a huge quantity of money overnight in a game played on the SportyBet website.
READ ALSO- Mummy Calm Down – Husband's Statement Contradicts Neighbours' Account Of Wife's 'Suicide'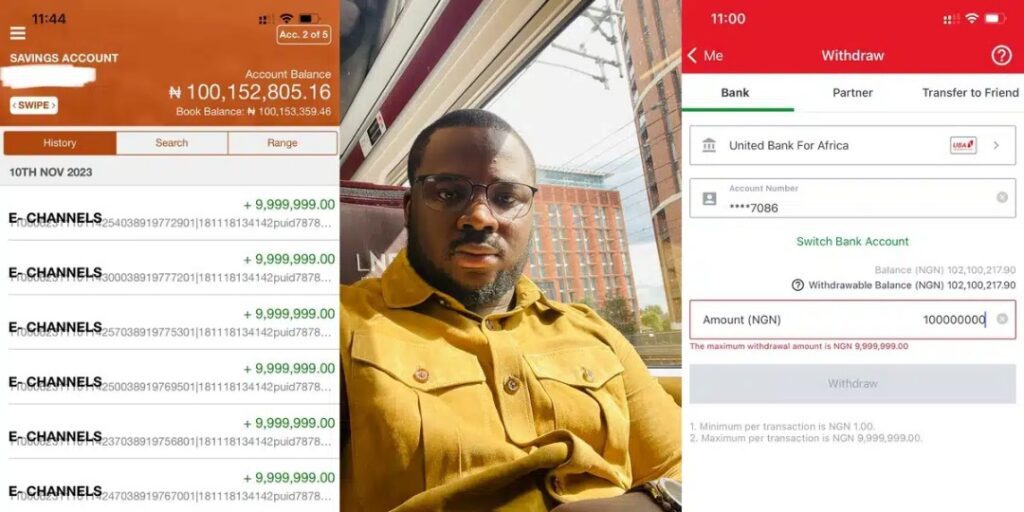 "Mixed emotions – winning brings me joy, but doing it together would have been better. Again, this was a trial. Hope we can do it together soon."
Just a day after, he took to his page to announce to his followers that he'll be taking some steps in the coming days due to his inability to carry them along or share the bet code of the game before it played.
His statement: "This ones don quickly de collect electronic transfer levy. Anyways guys I have decided to share (15 brand new laptops) (2 million naira giveaway for my followers)."
"This is just to say I'm sorry for not sharing the game; it was as painful to you as it is to me too. But I know winning together is certain."
"This starts on Monday!!! It's the weekend, bet responsibly, or don't bet at all. Let's get the weekend started."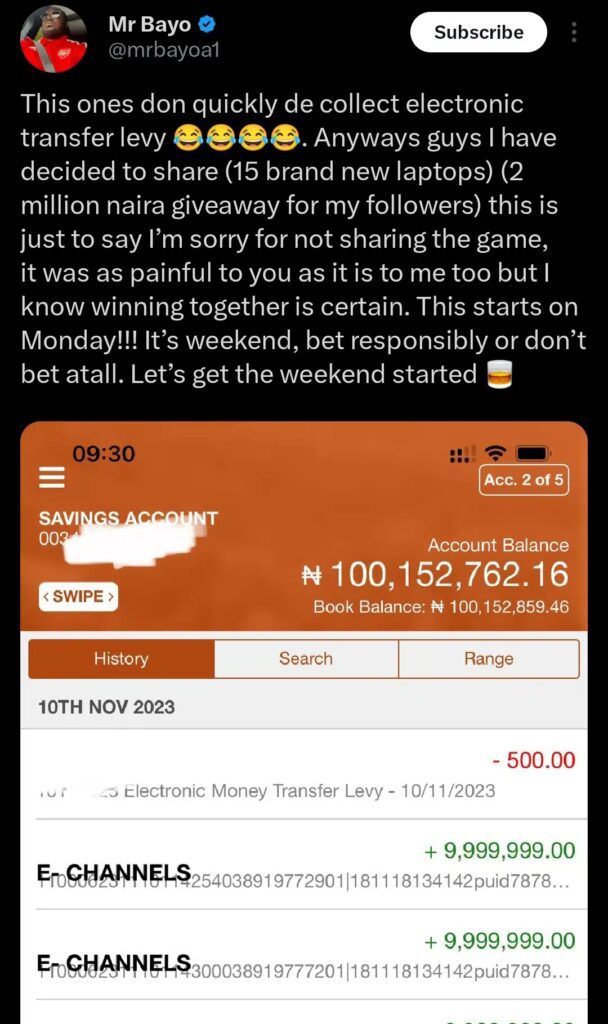 Please don't forget to bet responsibly………………….Congrats to the Nigerian Man Who Won ₦102M On SportyBet Sets To Share 15 New Laptops, ₦2M Giveaway
Drop comment below 👇
READ ALSO 👇