Shocking As Nigerian Man KIlls, Buries His Newborn Baby In Shallow Grave In Libya (PHOTOS)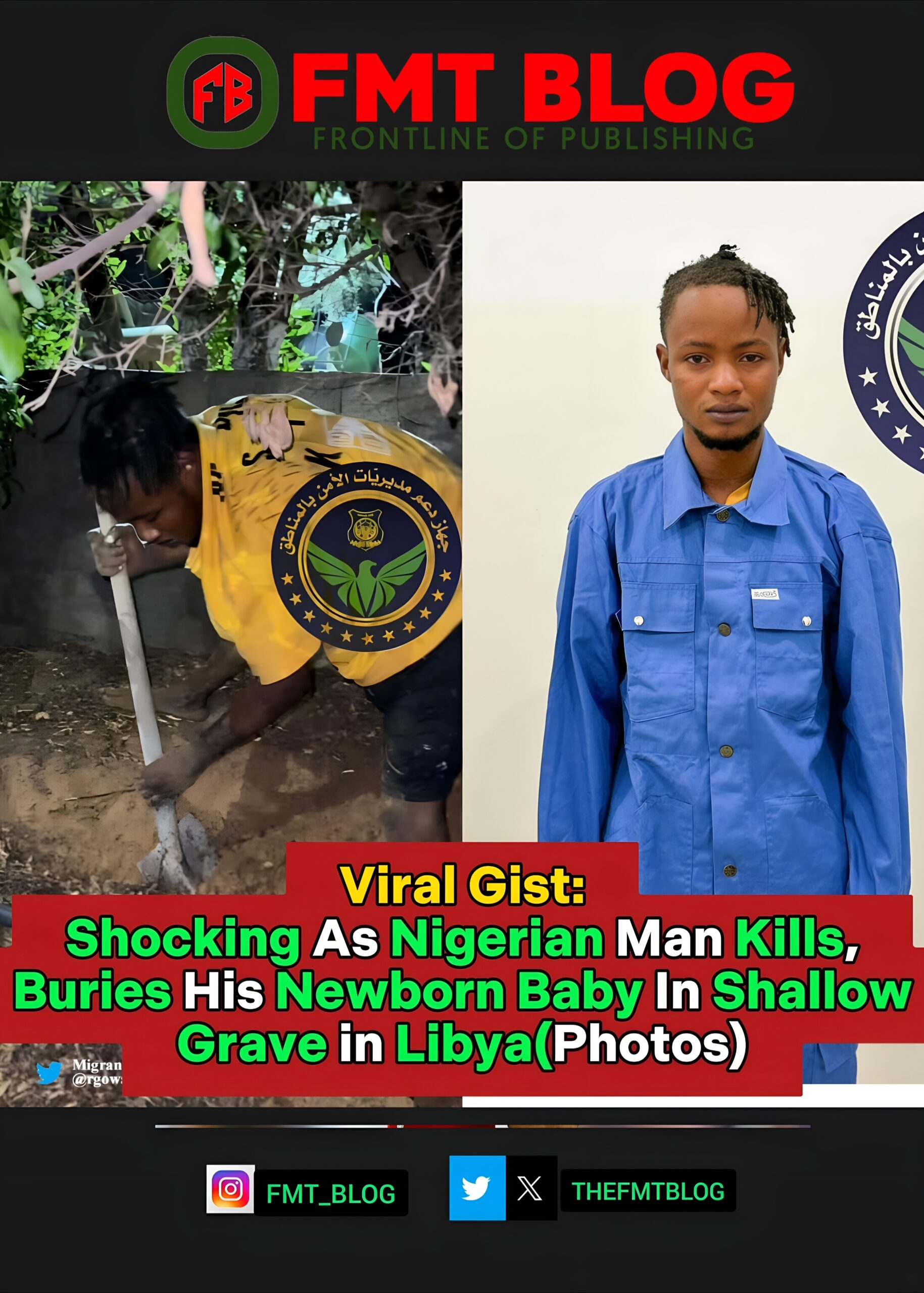 Nigerian Man KIlls, Buries His Newborn Baby In Shallow Grave In Libya (PHOTOS)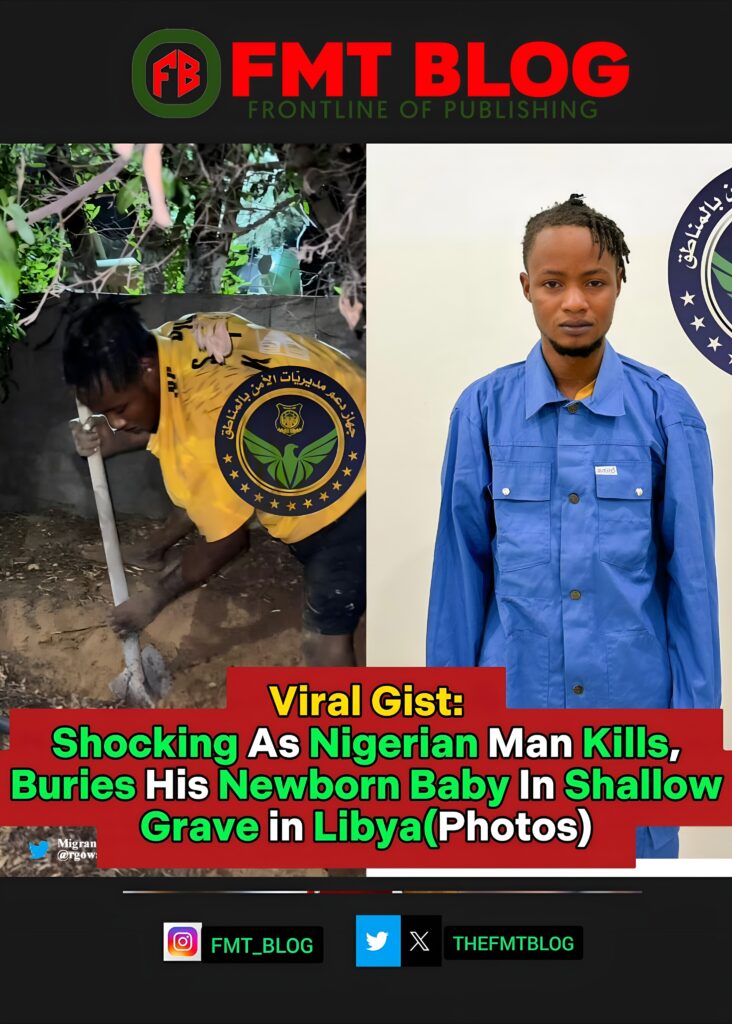 A Nigerian man has been detained in Libya on suspicion of murdering his own newborn baby in a very devastating and shocking occurence.
FMTBLOG gathered as revealed by the Migrant Rescue Watch in a post on Wednesday, November 8, 2023.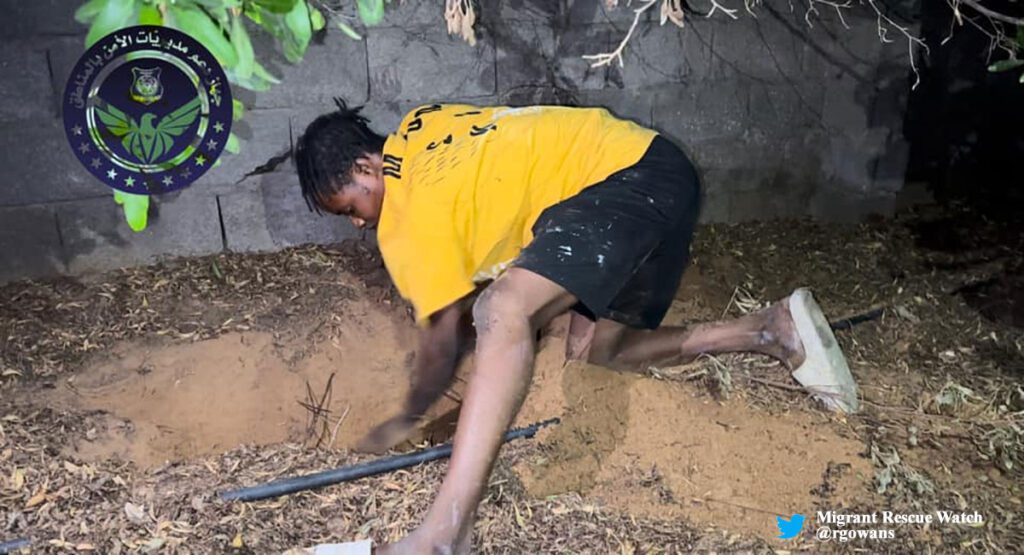 FMTBLOG further gathered that the Nigerian man allegedly killed the baby with chlorine and buried the body in a shallow grave on the farm where he works.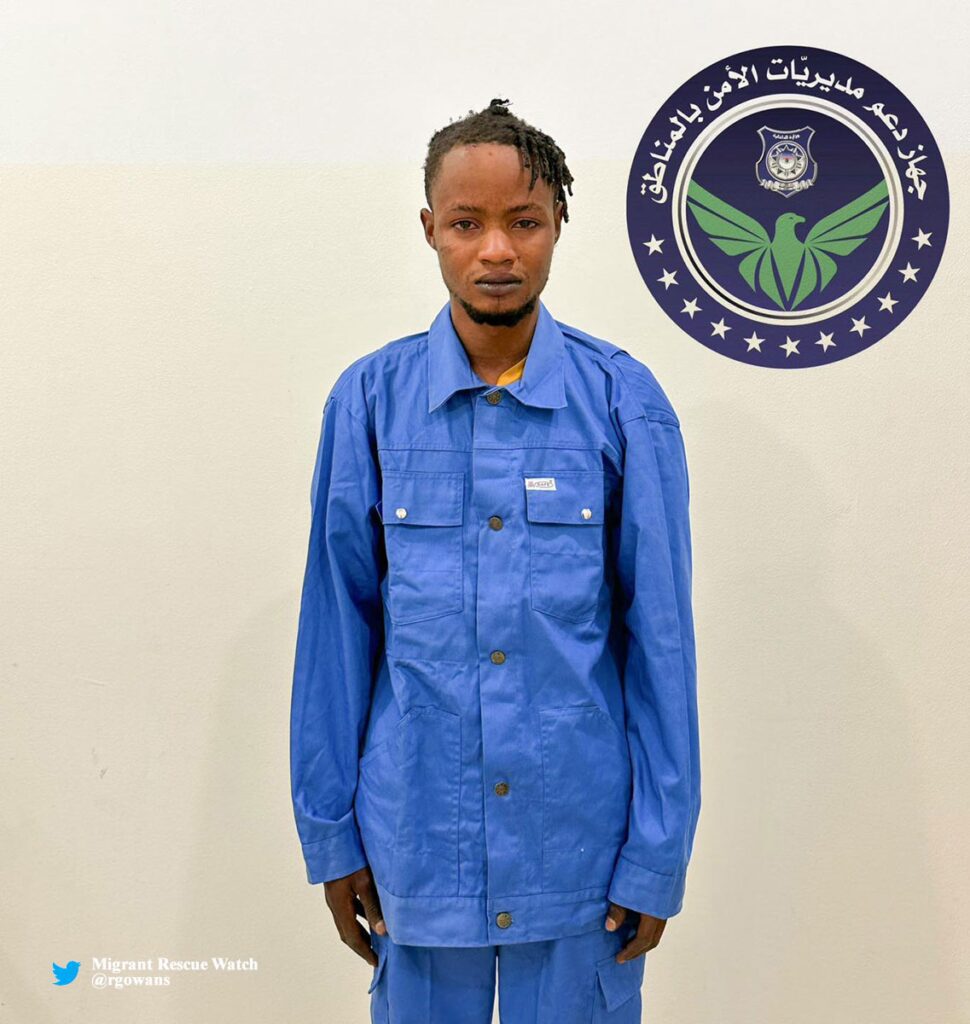 "Western Region Support Forces arrested a Nigerian #migrant worker for intentionally killing his own newborn baby. The accused used chlorine to feed and kill the baby and than secretly buried the body on the farm where he was employed. The individual remains in custody pending referral to Public Prosecution," the post reads.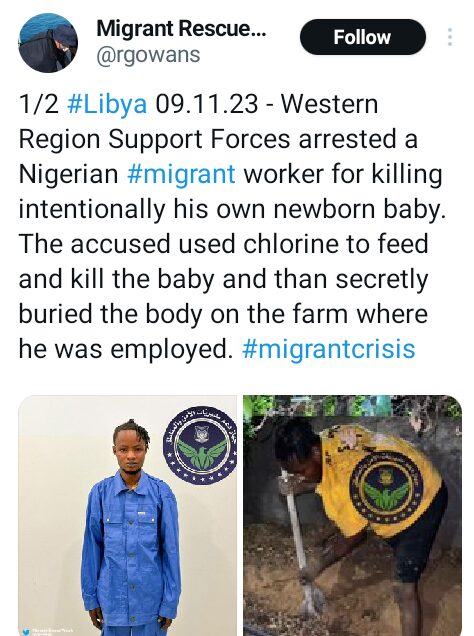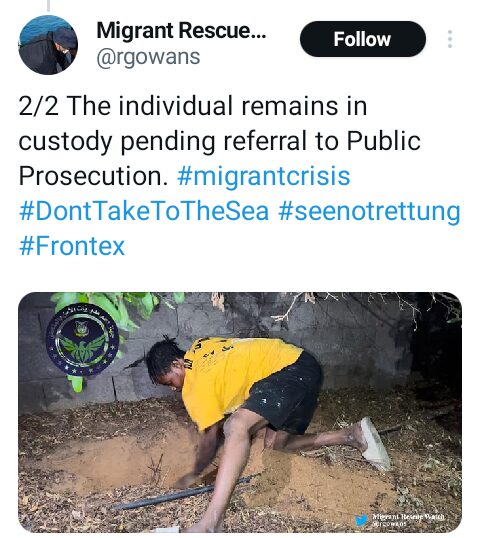 This is wickedness of the highest order………Please drop your comments about Nigerian Man KIlls, Buries His Newborn Baby In Shallow Grave In Libya (PHOTOS)
Drop comment below 👇
READ ALSO 👇