Shocking As Nigerian Man Shares Chat From His Girlfriend Who Wants To Travel To Abuja To Meet And Chill With Another Man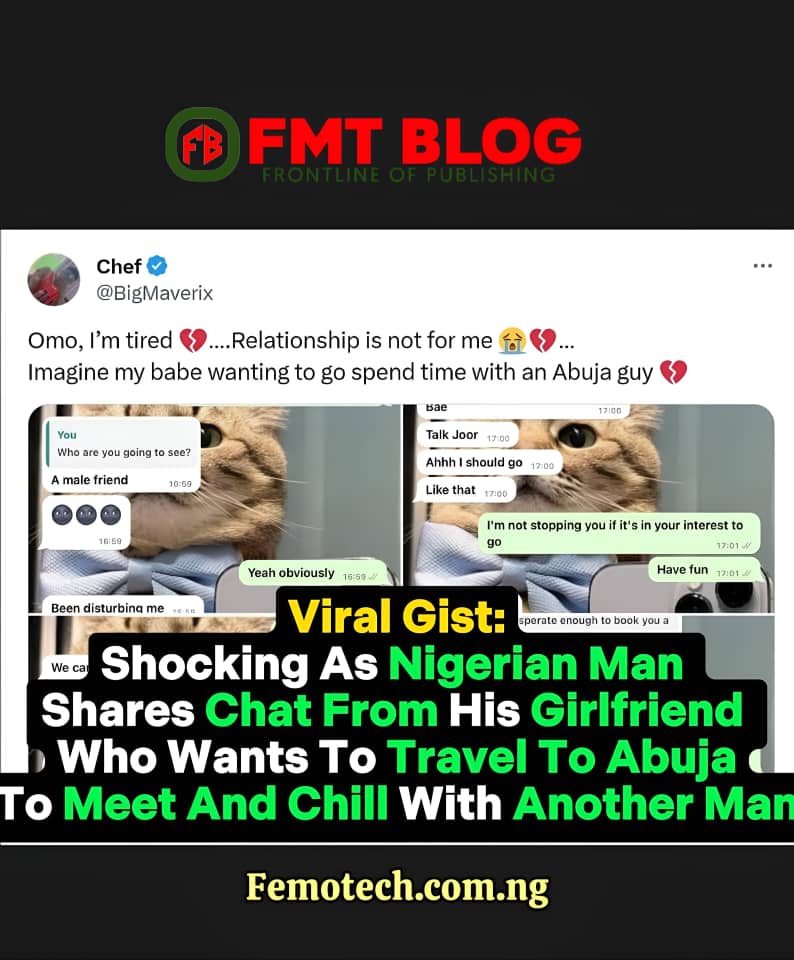 Shocking As Nigerian Man Shares Chat From His Girlfriend Who Wants To Travel To Abuja To Meet And Chill With Another Man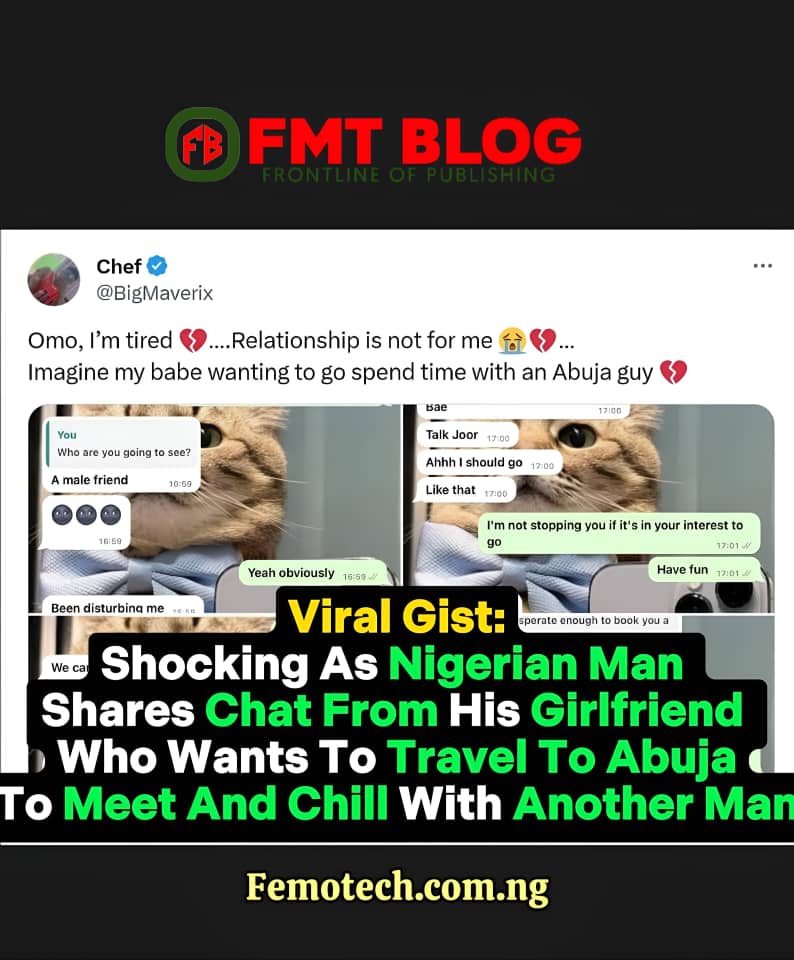 A Nigerian man posted screenshots of a conversation he had with his girlfriend about going to Abuja to to meet and chill with another man.
In the message he posted, his girlfriend insisted again that the man's motives were good and further revealed that he is only a friend with whom they have only ever hung out.
READ ALSO- Download The Rise of Igbinogun (2022) – Nollywood Movie – FMT BLOG (femotech.com.ng)
"Omo, I'm tired," wrote X user @BigMaverix alongside the screenshots. I'm not interested in dating… Just picture my girlfriend wanting to go out with an Abuja guy.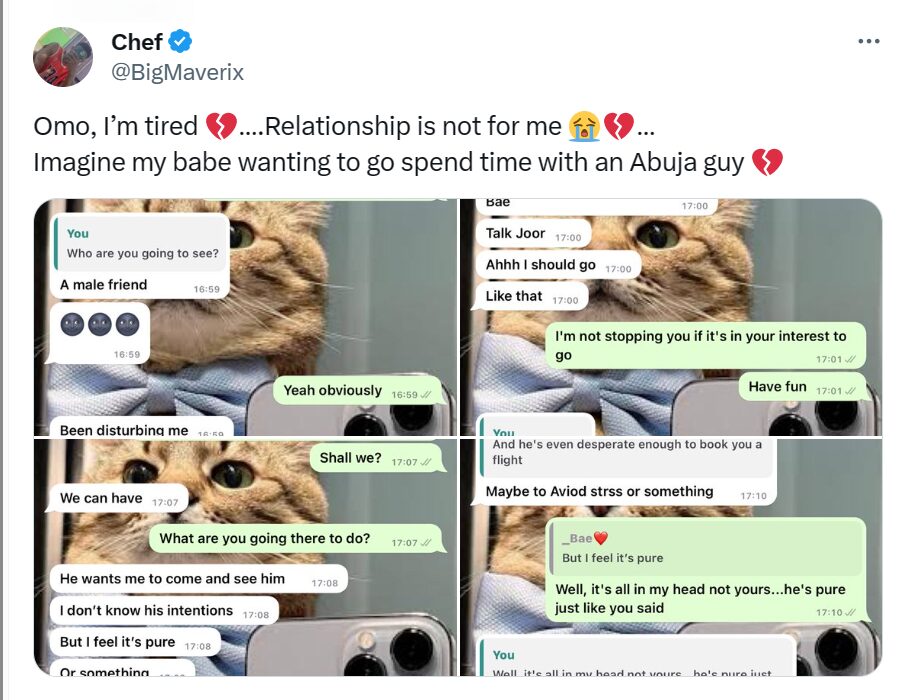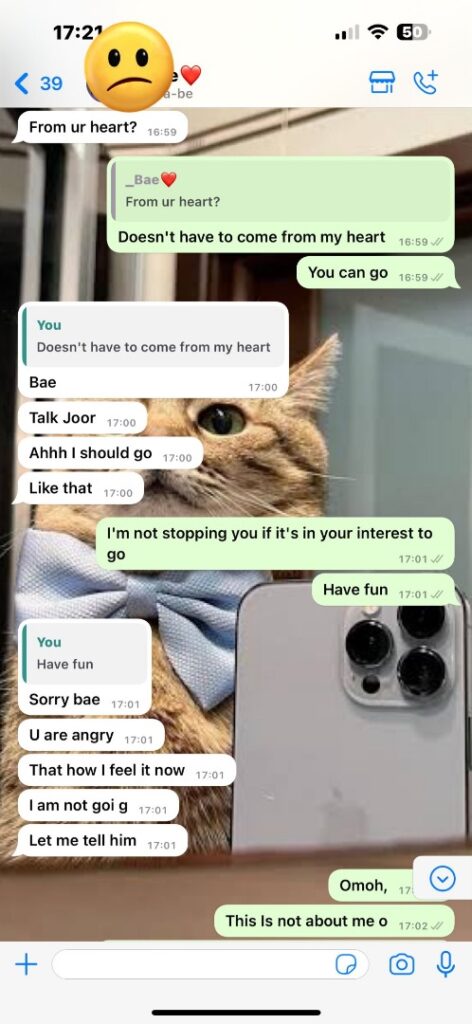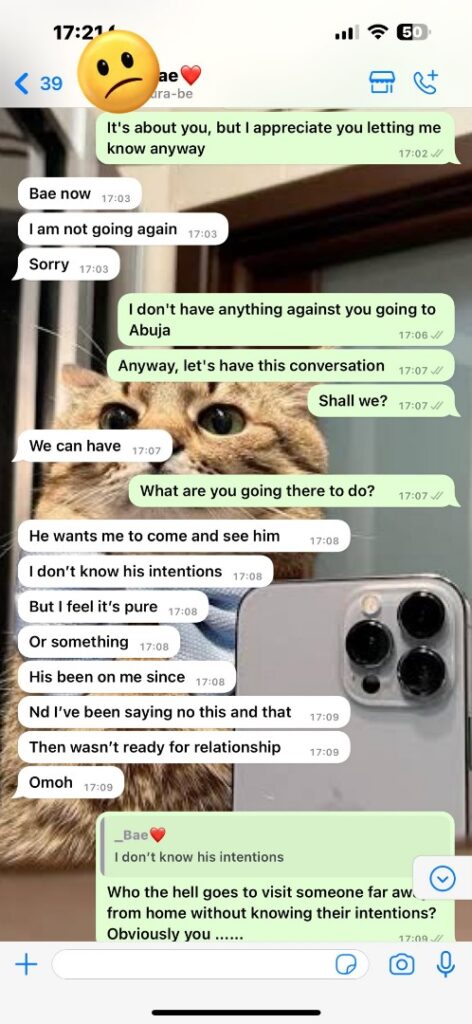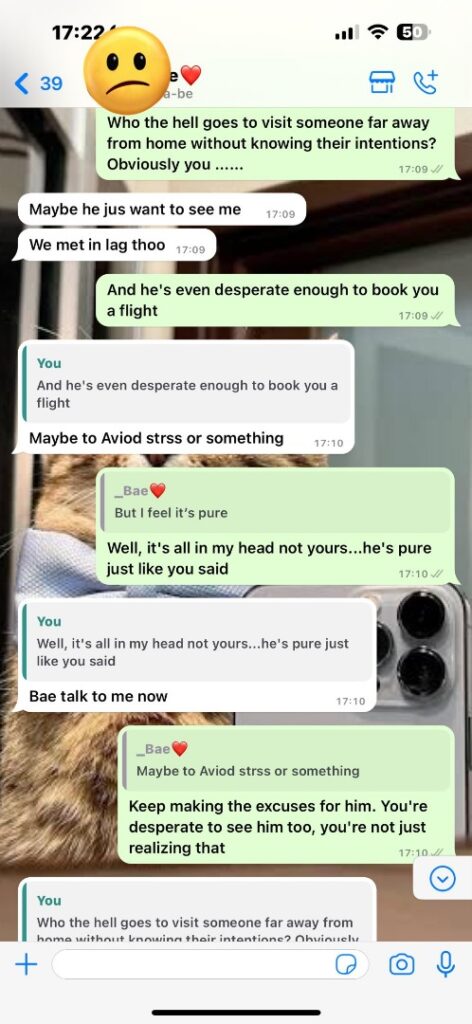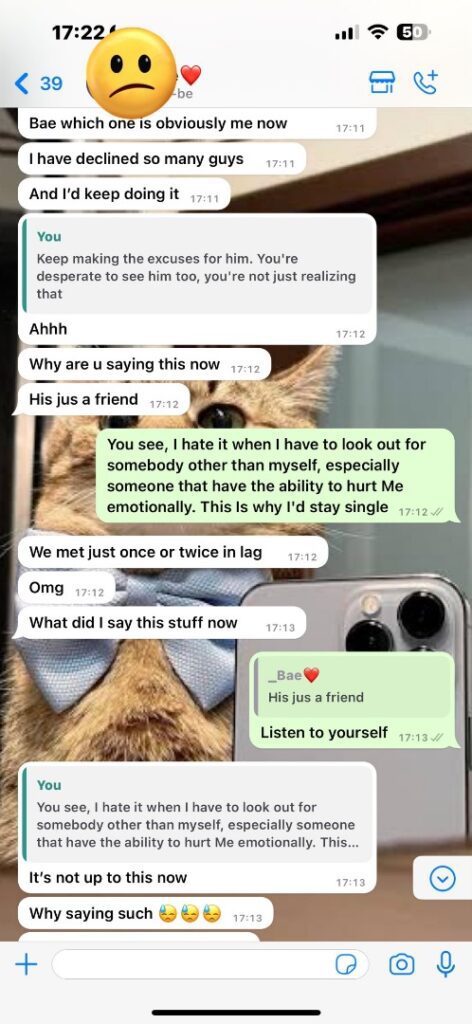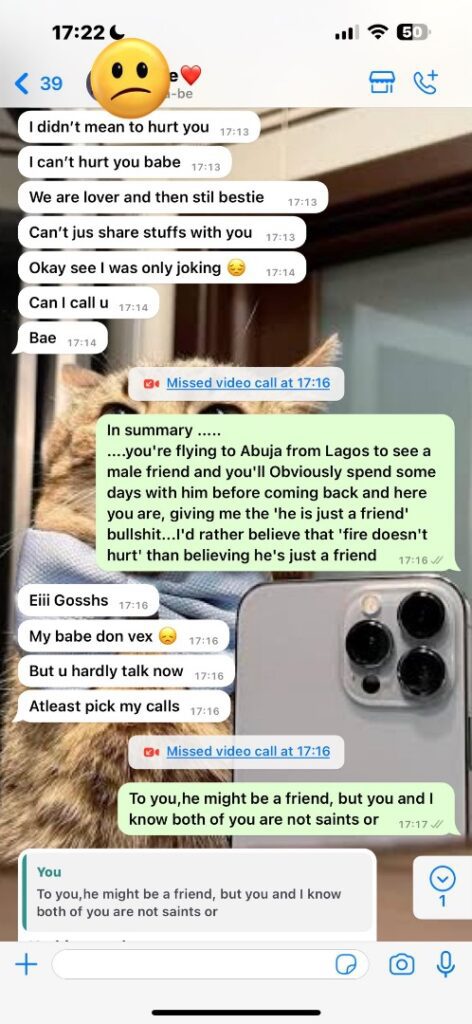 Drop comment below 👇
READ ALSO 👇