Viral Gists
SO SAD! 26-YEAR-OLD MAN COMMITS SUICIDE AFTER FAILING TO SECURE A JOB WITH HIS FIRST-CLASS DEGREE (PHOTOS)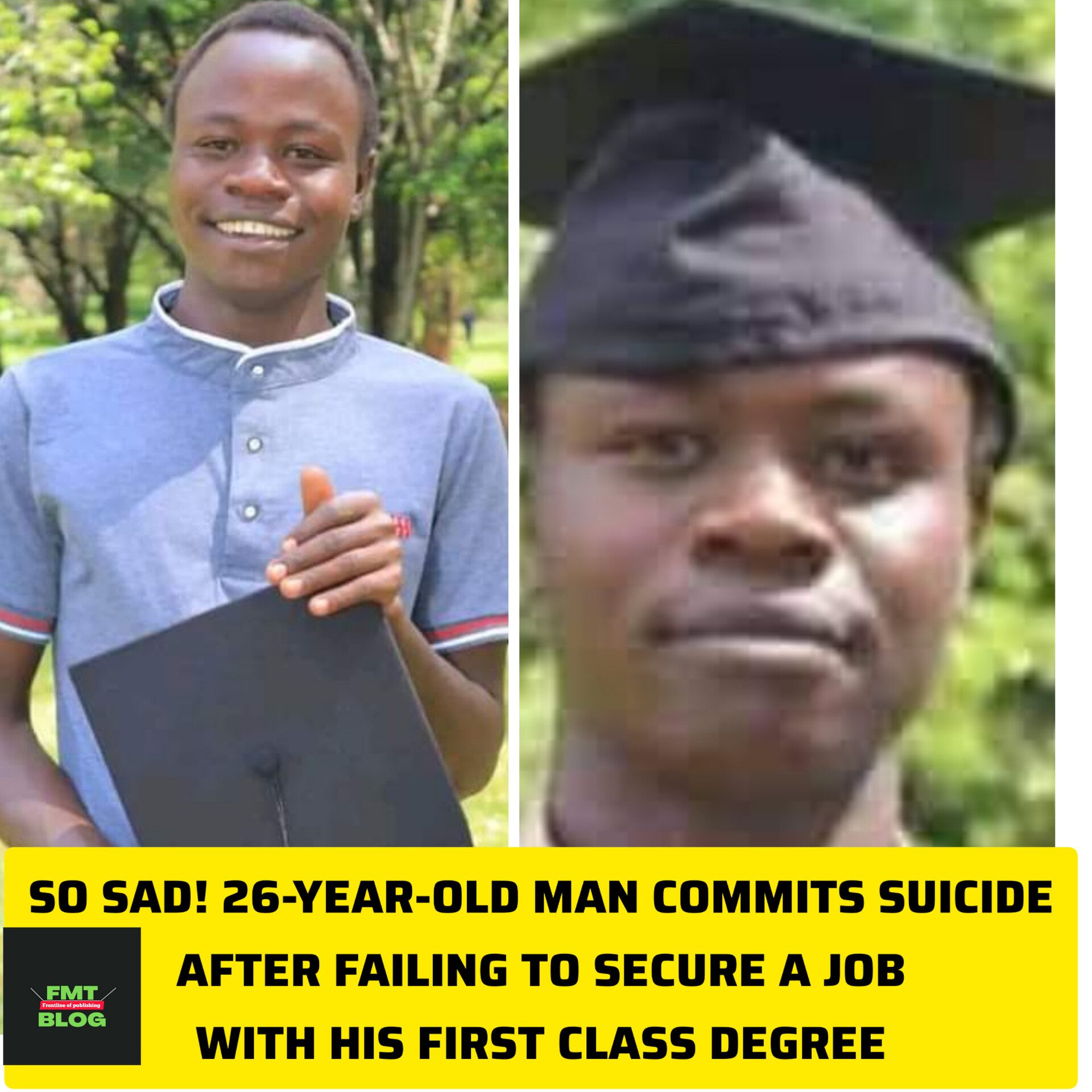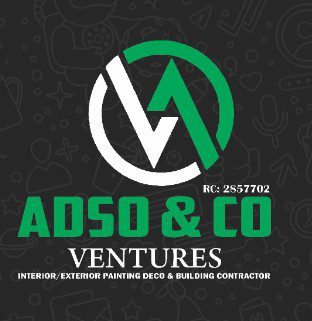 A 26-year-old man has reportedly committed suicide after failing to secure a job upon graduating with first class in his first degree.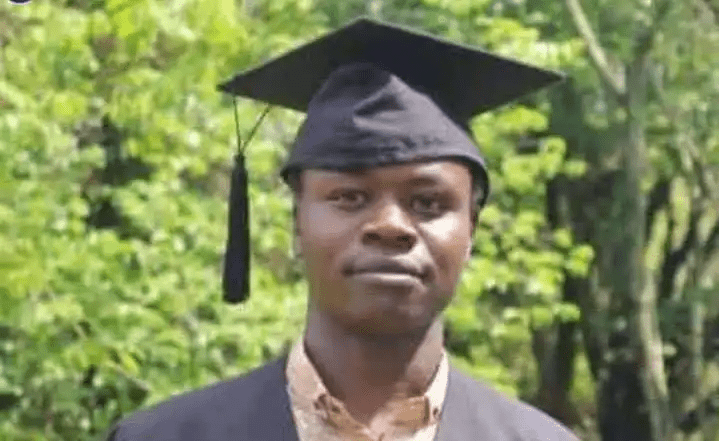 A family in Kapsongoro village, Chepsangor, Nandi County, Kenya, has been left in mourning the sudden passing away of their son who reportedly committed suicide after failing to secure a job.
READ ALSO-MAN WHO PRODUCES FAKE DRINKS CRIES AFTER BEING NABBED IN AKWA IBOM (PHOTOS)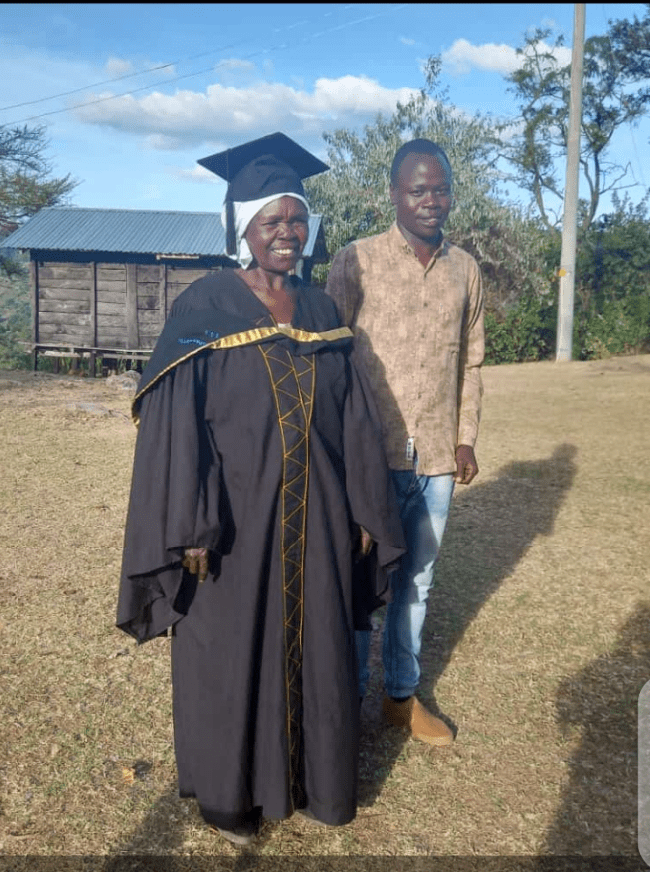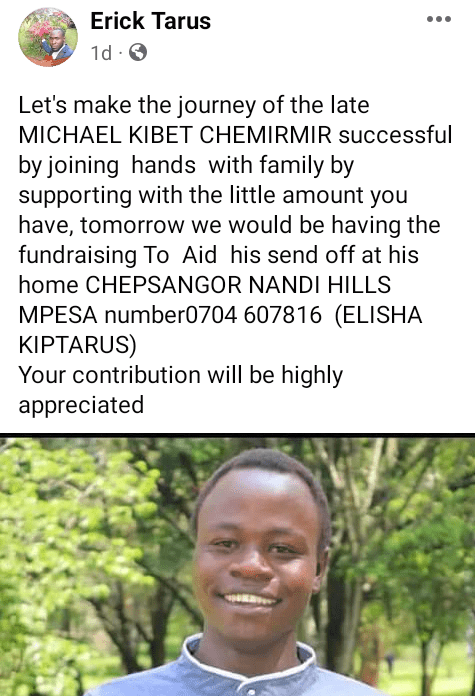 Michael Kibet, a 26-year-old graduate of the Jomo Kenyatta University of Agriculture and Technology (JKUAT), hung himself in anger after receiving repeated job rejections in the sad occurrence that took place at his brother's house in Lessos.
Kibet, a standout student, graduated with honours with a First Class degree in ICT and Telecommunication from JKUAT in 2021. At Tinderet Nandi's Meteitei Boys High School, he also earned an excellent A standard on his high school exams. On June 7, 2023, the local chief, David Rugut, verified the tragic tragedy and emphasized that the family had lost both a smart person and a dependable professional across the whole Chepsangor district.
Chief Rugut expressed his sadness, saying, "We are heartbroken by Michael's passing. In our neighbourhood, he was a responsible and disciplined young man. He committed himself, according to his brother, out of extreme frustration.
Given his reputation as a modest and respectable person, the news of Kibet's death surprised the community. The chief said, "It's very difficult to understand the circumstances surrounding Kibet's death. It is tragic to lose such a young guy, whose parents had laid a solid educational basis for their children.
Before he died, Kibet was living with his mother, a widowed single mother and retired nurse who had been left in charge of raising her children alone after her husband's death. It's difficult to pinpoint the precise causes of Kibet's death, the chief continued. Both intellectually and emotionally, his parents had ingrained in him solid ideals. This defeat is really demoralizing"
Funeral services are now being planned at Samaritan Funeral Home in Kapsabet, where the deceased's corpse was transferred. On Friday, June 9, 2023, he will be put to rest. Stress and sadness have been recognised as the primary reasons of the unfortunate rise in suicide occurrences in the nation. A family member who wished to remain anonymous told K24 Digital, "We were unaware that he was having troubles. He always kept his issues to himself whenever he encountered them.
This terrible event serves as a reminder of the need of mental health awareness and assistance, as well as the requirement for a caring society that tackles the difficulties young people have in their search for fulfilling work.